This is the game diary page for Tomodachi Life! This will give a brief summary on my statistics and a bit of the information on all the characters created. For more detailed information, check out the daily playthrough. And if it looks fun, pick it up!
Random Image of the Moment!: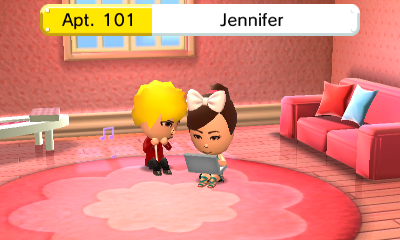 Current Stats:
Current Places unlocked: Everywhere
Rankings unlocked: All
Food: 231/231
Clothing Types: 428/428
Clothing Colors: 3,341/3,341
Hat Types: 157/157
Hat Colors: 1,111/1,111
Interior: 102/102
Goods: 18/18
Treasures: 152/152
Special Foods: 48/48
Pink Sea Island's Address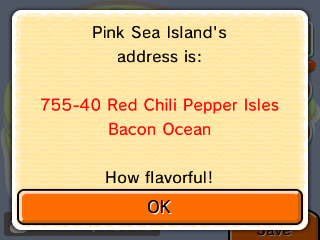 You can get many characters' on my Island QR codes by clicking here!