The update is finally up and so my playing has begun.
Before we get to all the new stuff though, I did want to highlight a few last things– For one, I FINALLY got the eye color I've been using properly unlocked (It was from Fired-up Finn).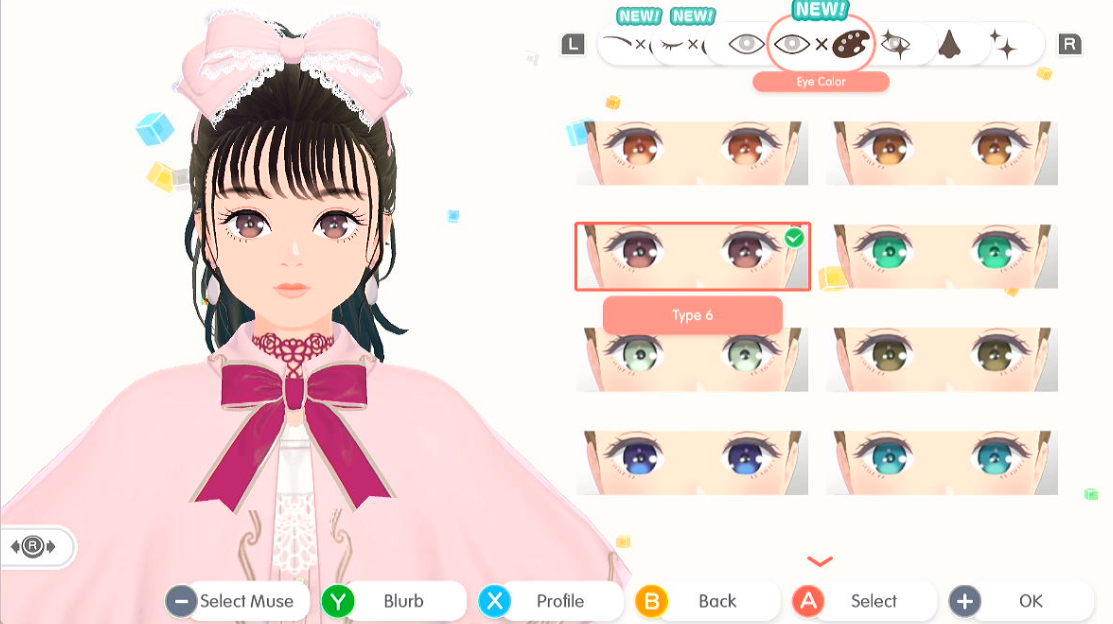 And of course, not long after I unlocked darker shades from Hasty Hassan and Downhill Derek. The latter's is a good in-between of Hassan's and Finn's so it's what I've ended up using.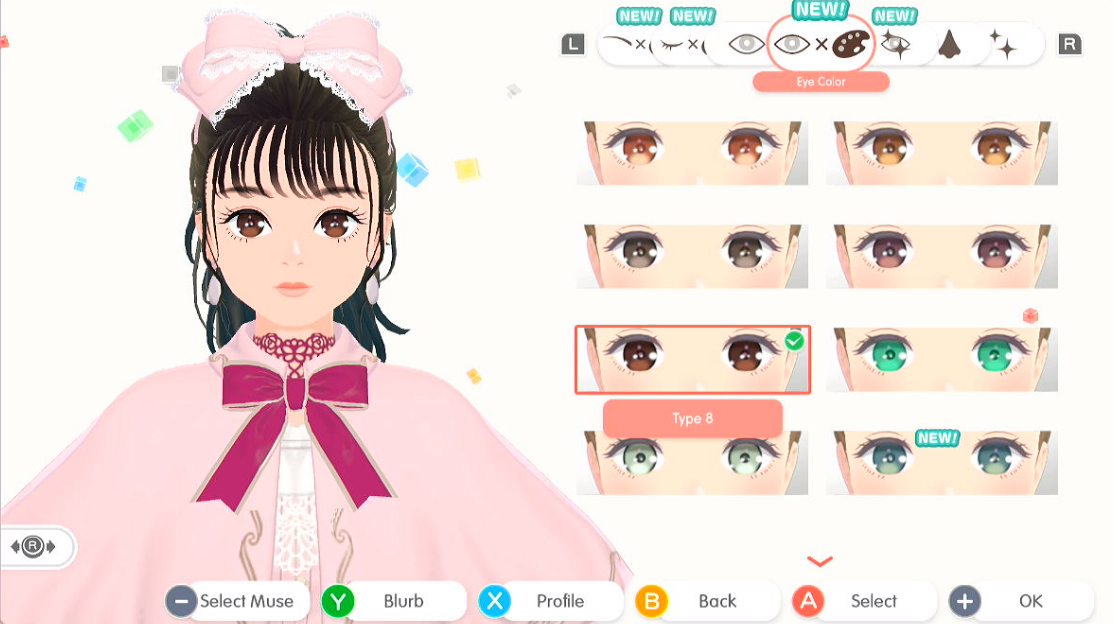 Still not sure if there is a haircolor that fits my mascot OC though… On the bright side, I did get another of the Shoe pattern I wanted for her which is a bit closer to the shoes she wears: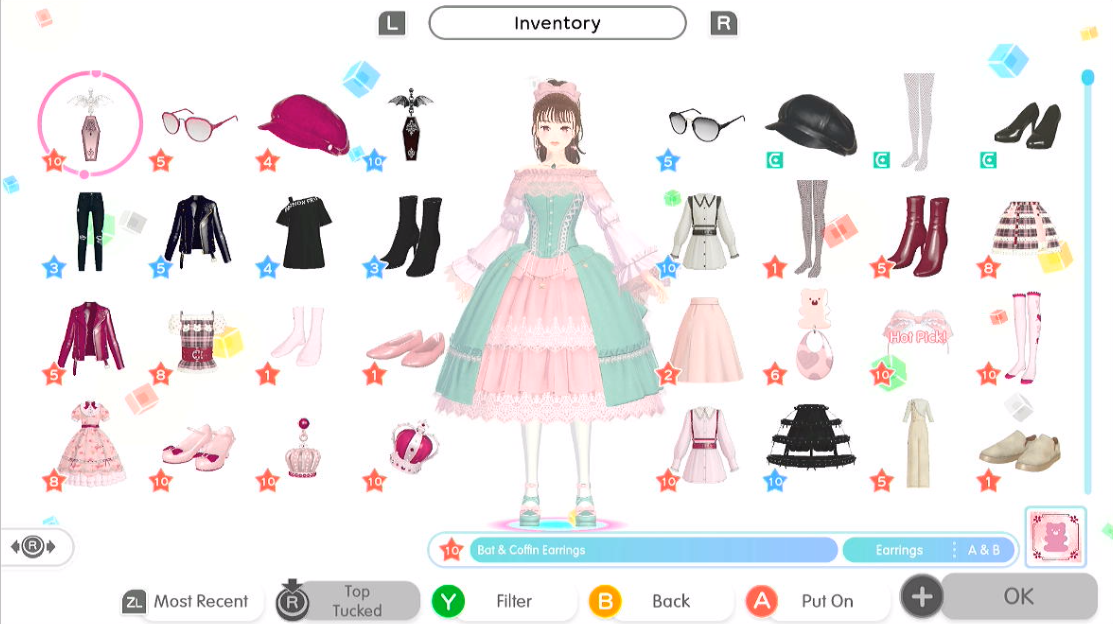 I also finally managed to complete my secondary goal of meeting every NPC Muse. I finally managed to meet all 200 getting the last several on Sunday @-@ I would say my favorite NPCs are Riddle-Fan Ridley, Encouraging Eleanor, and Petless Pierce.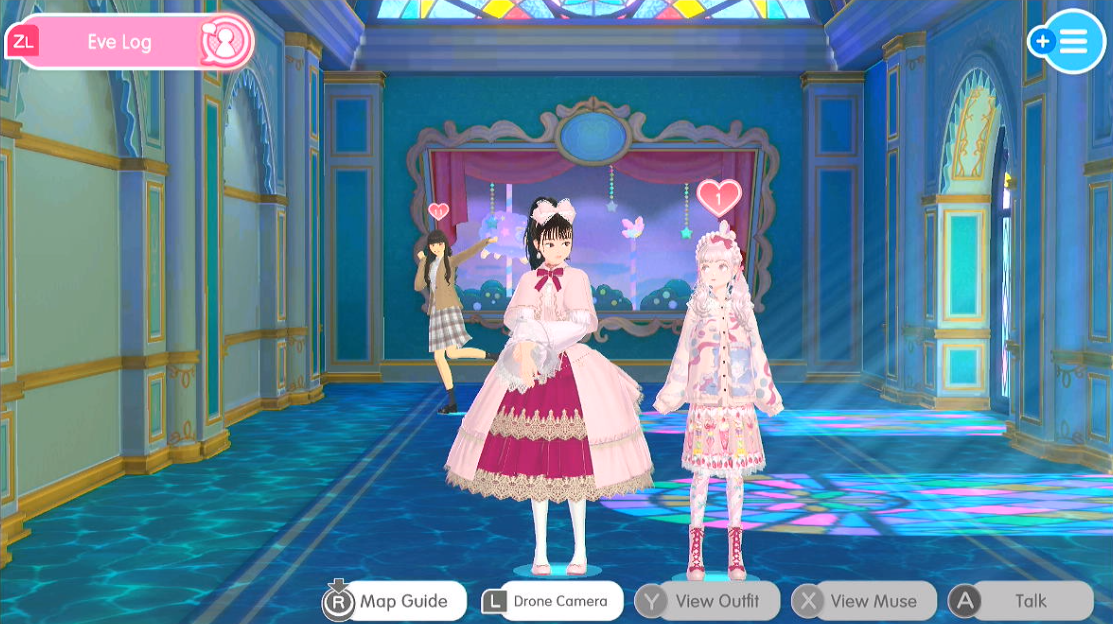 Finally, I wish we could have the little Droid just floating around us. It makes me sad we can't.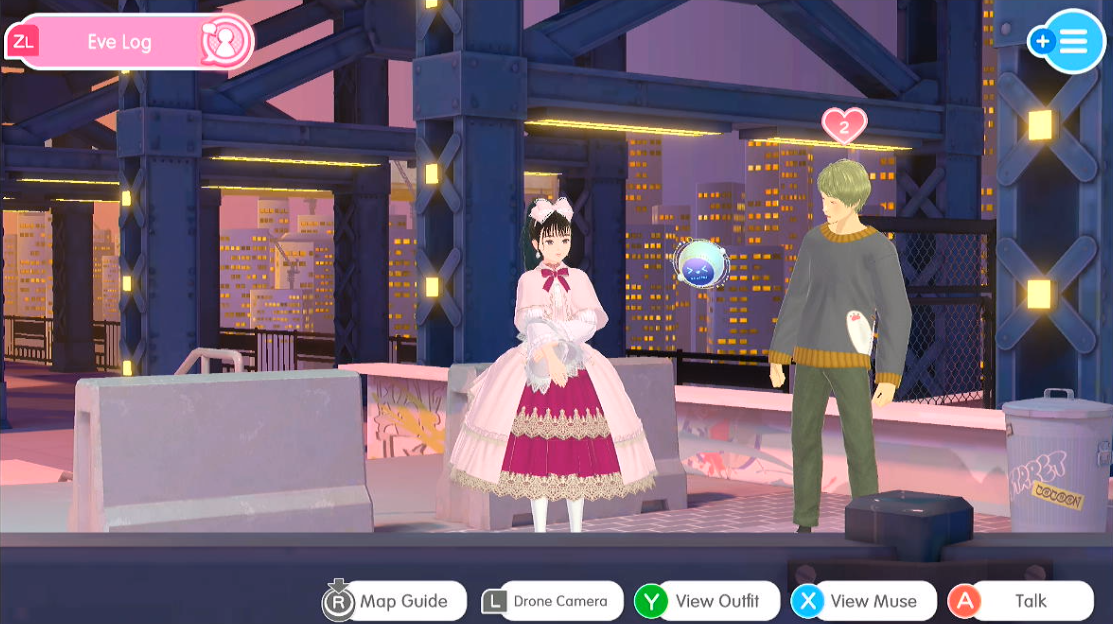 As an aside, I hope this new update brings new Vending machine items (LIKE A TEDDY BEAR) as I have been maxed out at 999 coins and I do not want any of these things.
ANYWAY… Now fully onto to the Fantasy Fair and 1.2 update! Right as you load up the game after updating, you'll be given some new patterns– the Magazine Collaboration ones and some new ones that tie into the Fantasy Fair. You need to have at least a Gold Influencer level in order to see them to create.
As for the main event itself, the Fantasy Fair essentially works by being 14 groups of four tasks so you can only ever work on four tasks at a time which… I hate. I get that it's because tasks repeat a lot and thus, you'd finish a lot sooner, but as someone who can't stand repetitive tasks, this is really frustrating and having the same task repeat every few groups makes me want to scream.
But it's not even just the tasks itself. It's having to deal with the requirements multiple times with the small 5,000 Item limit I keep hitting, a follower limit, and needing to be in Online Mode to even do any of the Event which also makes less Character muses show up and thus, those take longer and it's just… really annoying honestly.
Some of the tasks are also either buggy or not worded particularly well (I noticed a few typos) and it just… was not fun. I would say the worst task though is needing to fill Lookit Requests because they require another person sending you requests in the first place. No tasks should require another person's activity. While I had a friend I could ask and also some kind people on Reddit who helped, it was still kind of annoying due to invisible timers on how often a request could even be sent. Requests also would sometimes take quite a while to even arrive.
In the end, dealing with the tasks really highlighted my issues with the game over actually enjoying the extra tasks. I did at least get the Fountain, but as expected, it was 3×3 so I had to do quite a bit of moving things around to get it to fit: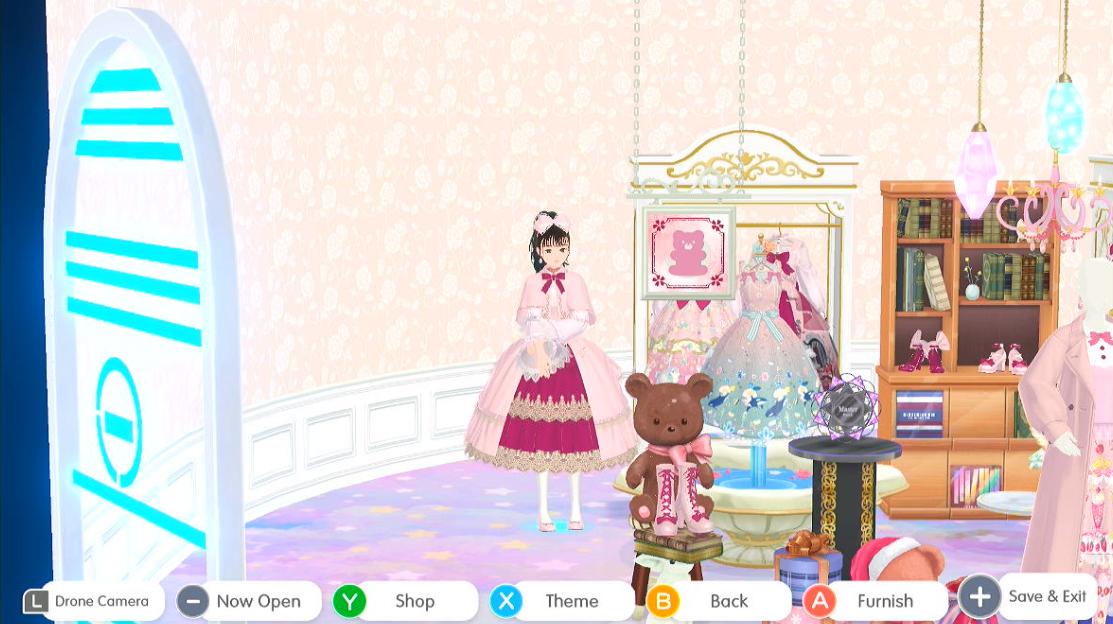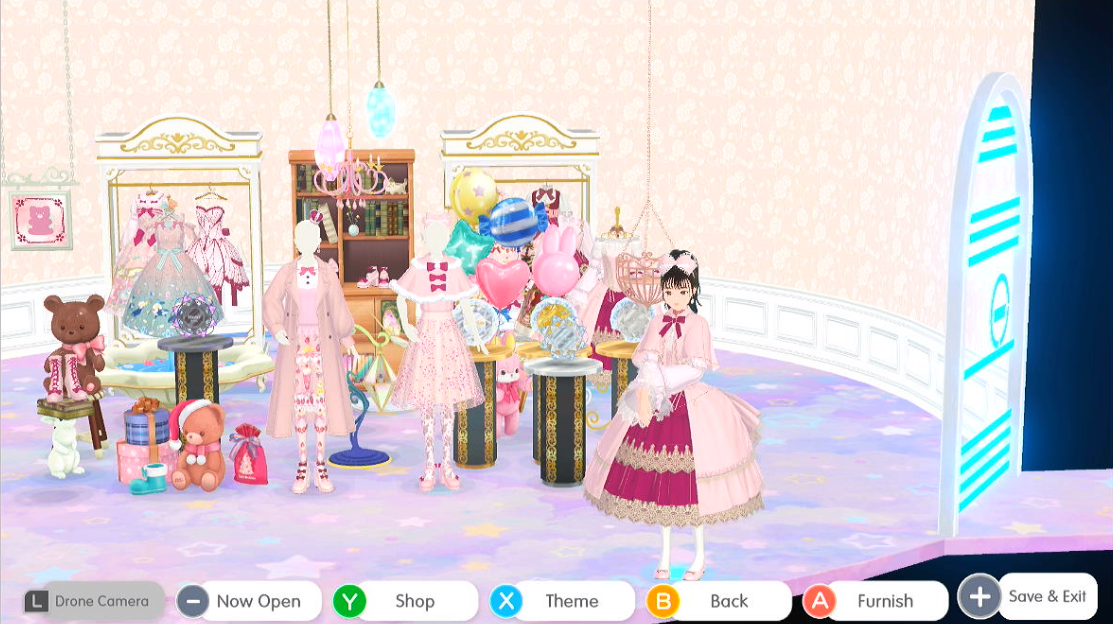 There's also no way for me to make it so multiple could fit at the current limits :/
It took me about 6-7 hours or so to finish all 14 tasks and that was with help for the requests being sent. Obviously, for people who enjoy having a little to do each day, maybe they won't have as much of an issue, but I still think tasks that depend on other people's actions aren't fun and requiring online, even if it is free in the game, to even access the tasks when there ARE tasks that can be done offline is really annoying. What also didn't help was losing about an hour of my recording due to some technical issues :(
However, for whatever reason, the event was suspended this morning for "technically issues" and I'm really confused as to what those technical issues are as I did finish the Event. I know I wasn't the only one. The only thing I could possibly think of is maybe it is supposed to be able to show up Offline? I really don't know.
Personally, I would much rather see one set of tasks with totals (possibly less) that last all month over needing to constantly finish the previous goals to unlock the next and keep having to go back and forth through the same tasks :/
Moving on, I also got the new Lookbook from this random new NPC. She disappears after, but I wonder if she'll be used to distribute other new features. I ended up making three outfits for now– I'm not really the type of person who makes tons of different outfits, but it was fun.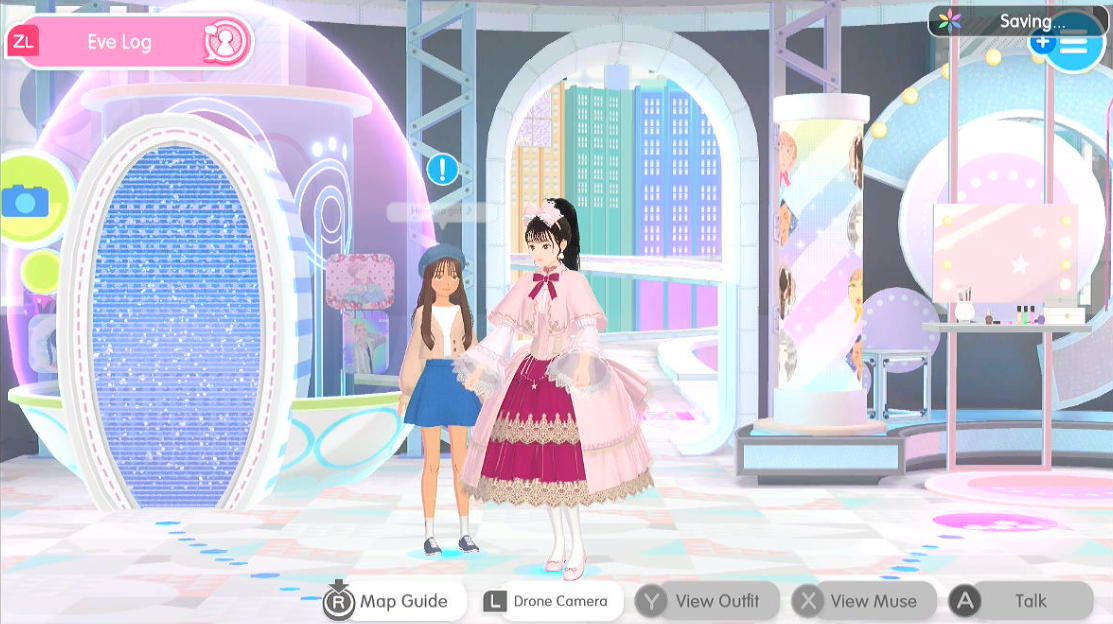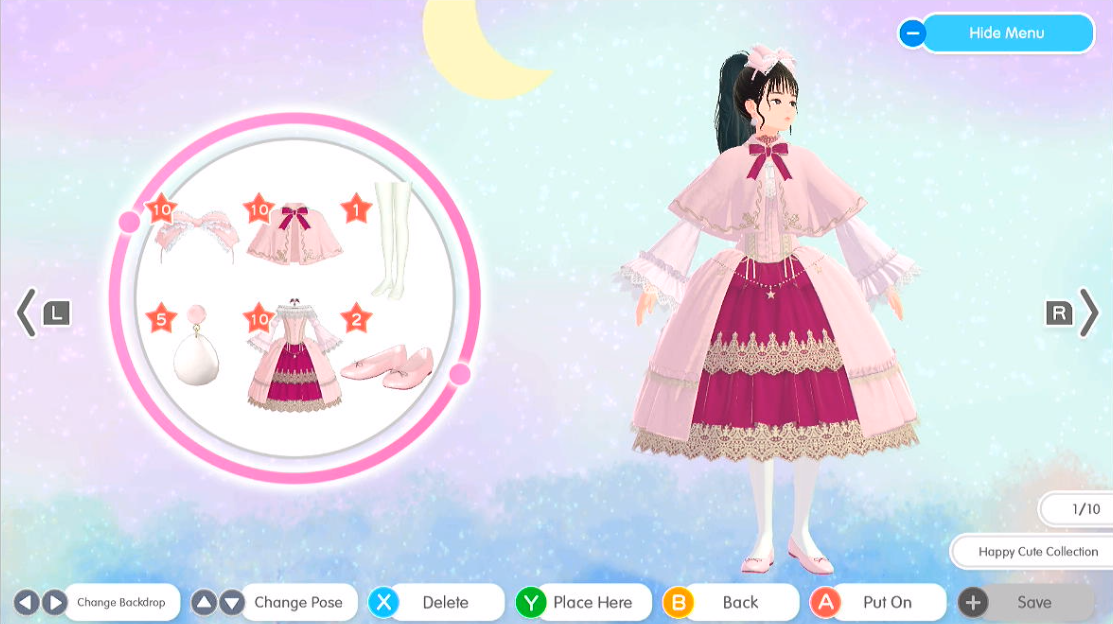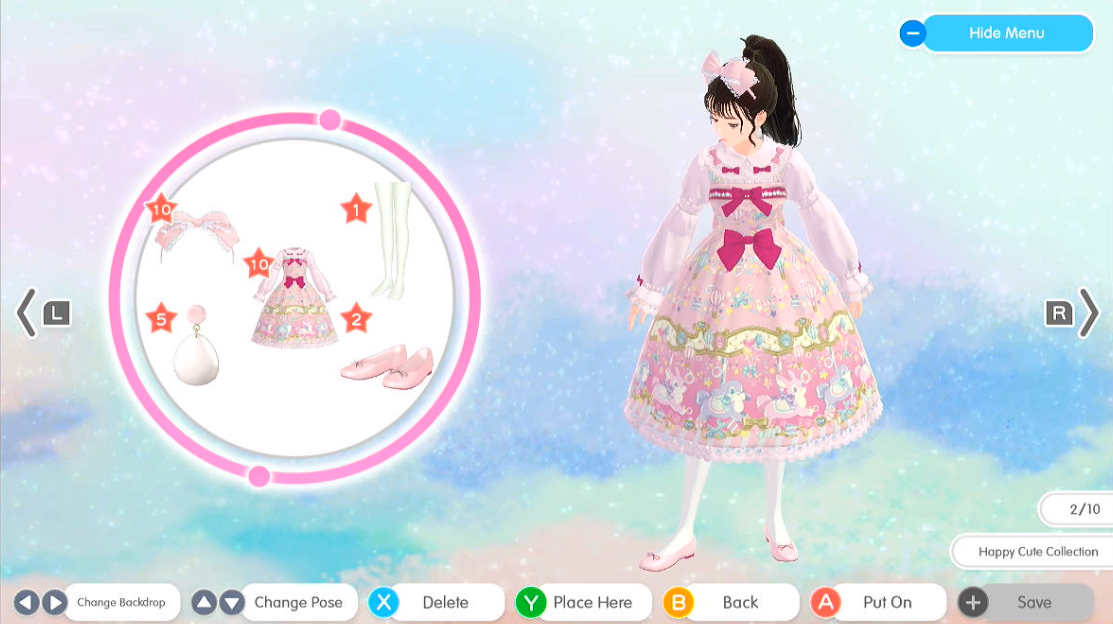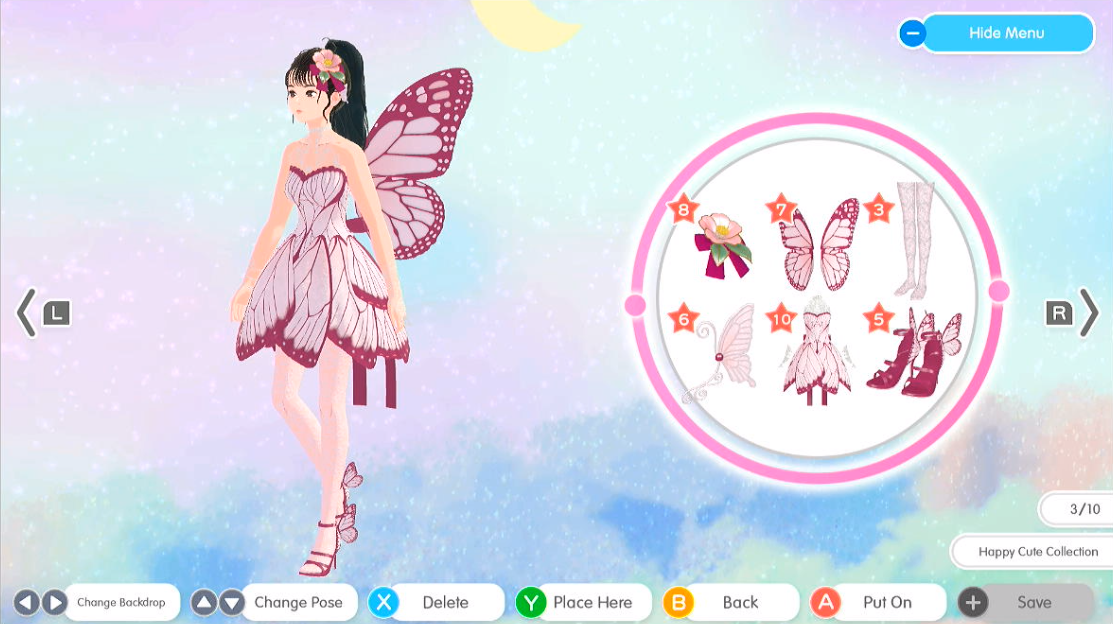 I'll likely never actually wear the Butterfly outfit (I wish the Wings weren't an Outer so I could wear some kind of thing for Sleeves or something but oh well), but it looked cute. There may also be a background I really like, clearly.
Anyway, here's some screenshots of me doing the new poses to finish things off.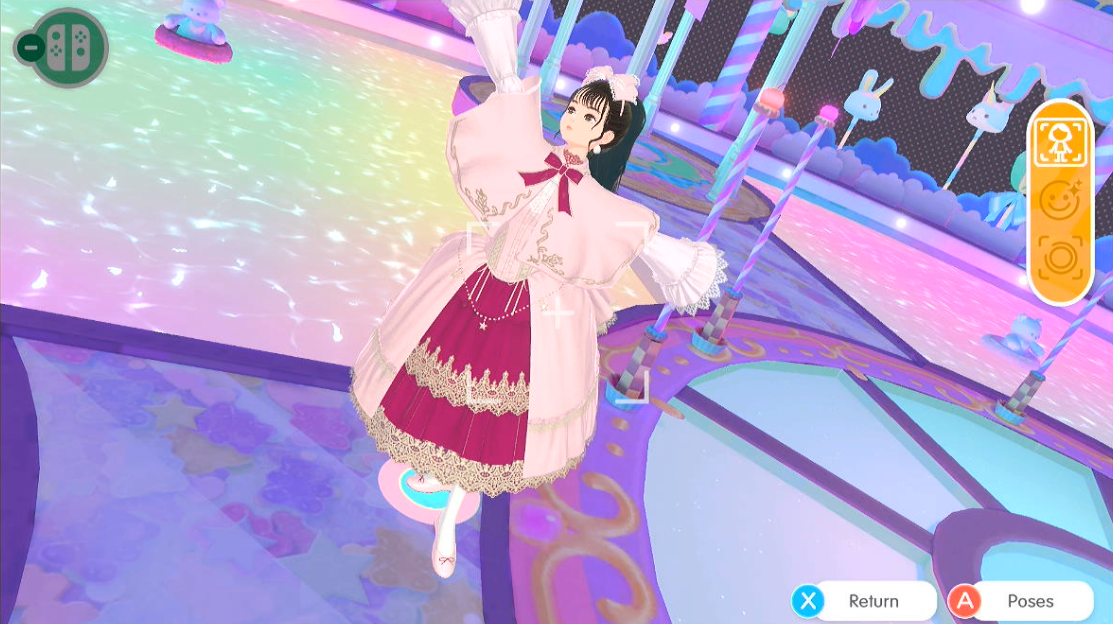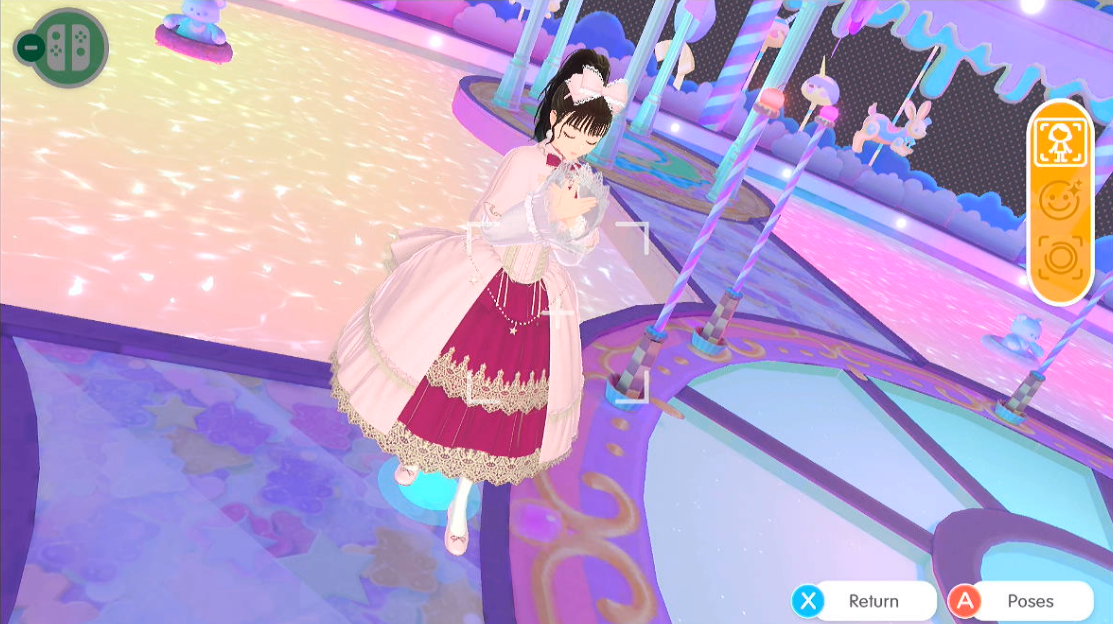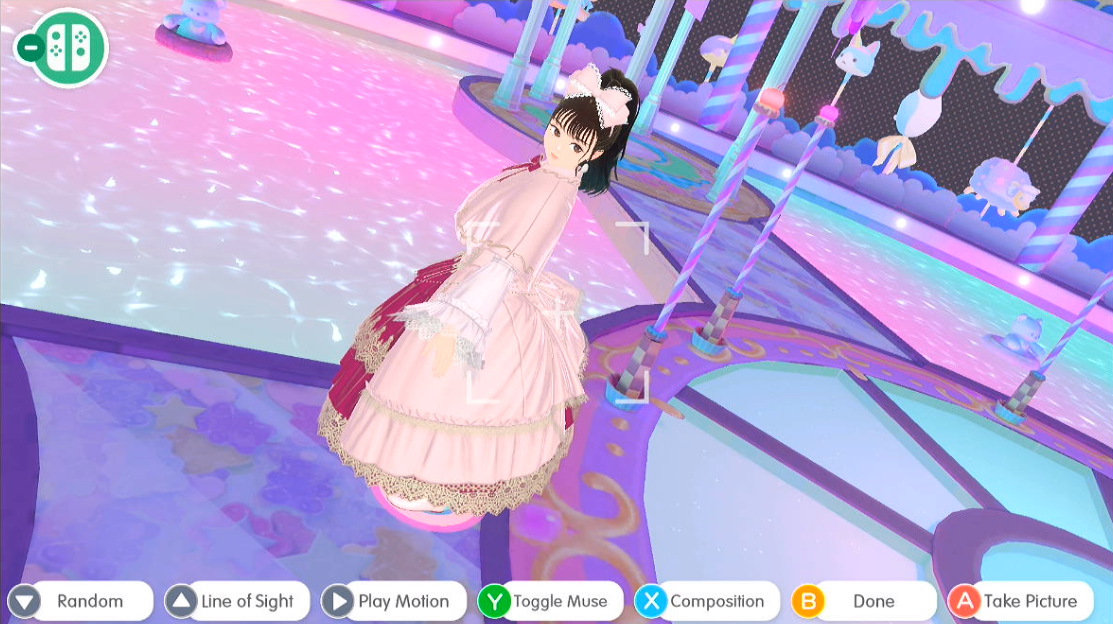 Hopefully I can get to more work leveling up NPCs, but the rotation still isn't great, honestly…