This is the summary page for my Disney Dreamlight Valley playthrough! All posts in relation to my playthrough can be found under the DDLV Playthrough tag. You can also check out any videos I may make for the game over on Youtube!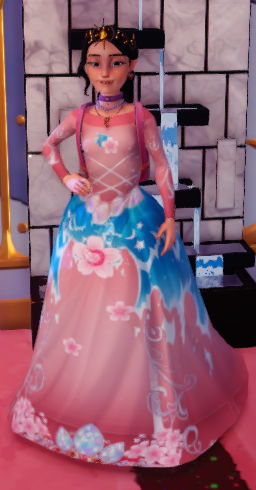 Name: Jennifer
Story Progress: Done for now.
Friends unlocked: 27
Biomes unlocked: 8: Plaza, Peaceful Meadows, Dazzle Beach, Forest of Valor, Glade of Trust, Sunlit Plateau, Frosted Heights, Forgotten Land
Collection Status:
Memories: 75/139
Characters: 26/26
Crafting: 278/278
Critters: 41/41
Fish: 31/31
Foraging: 59/59
Ingredients: 48/48
Meals: 190/190
Gems: 24/24
Clothing Sets: 870/925
Furniture Sets: 1029/1573
Motifs: 322/322
Memory Notes:
Progression: 5 left (1 Dreamlight Valley, 4 Diary Entries)
Digging: 0/4
Gardening: 0/11
Fishing: 0/9
Cooking: 2/10
Night Thorns: 0/10
Watering Flowers: 10/10
Feeding Critters: 0/10
Mining: 0/6
My Outfits
Needed Critters:
All gotten!
My House
Coming soon!
My Valley
Coming soon!
Random Photo of the Moment