Twitch Collection | Youtube Playlist | ACNH Overview
Day 116
Didn't do too much today. The main thing was just mailing the Purple Hyacinth Wreath to Peanut and saying Hi now that she had started moving in.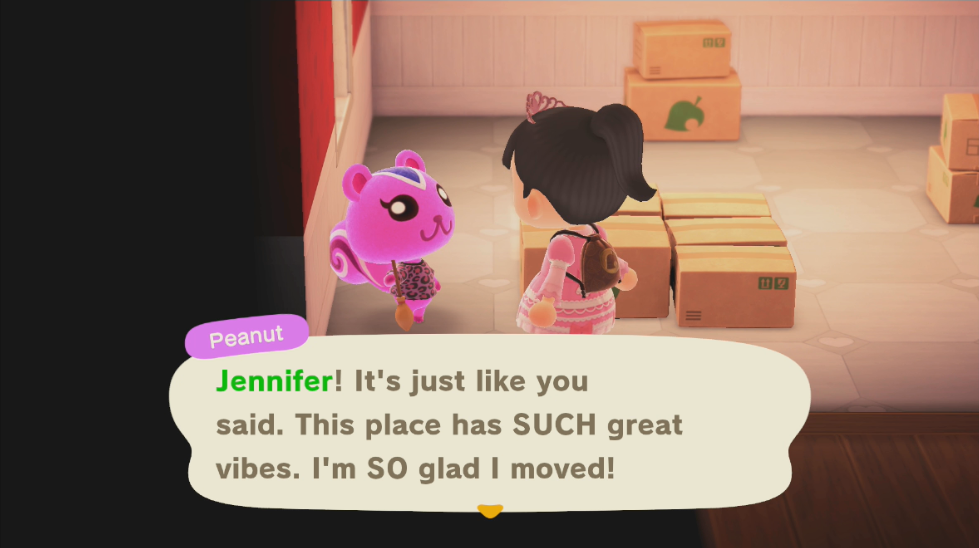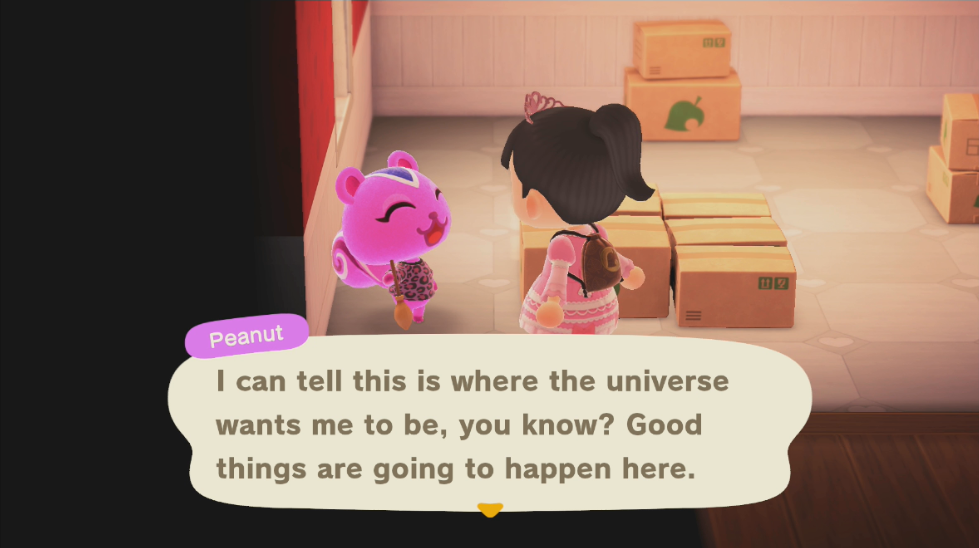 Her house looks so nice with the yard set-up too.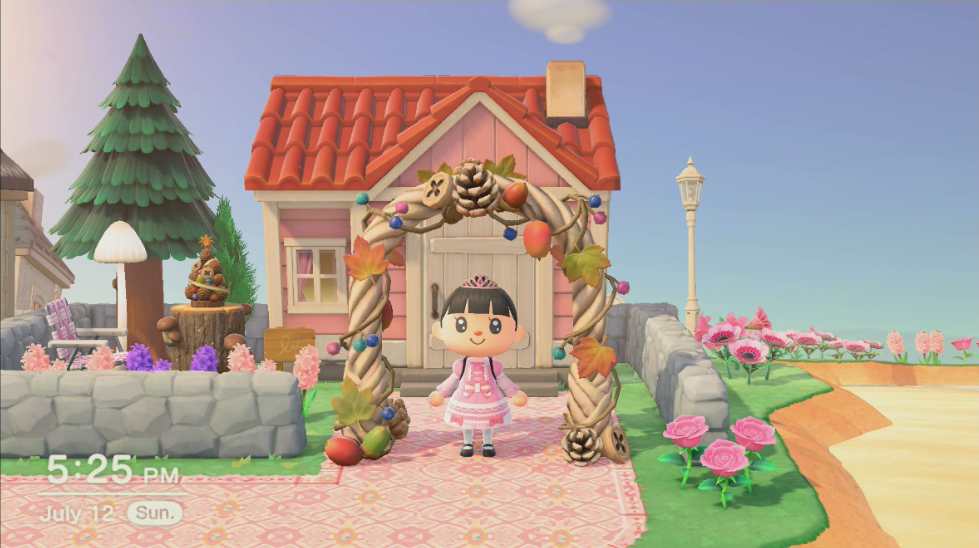 After, I did the K.K. Concert…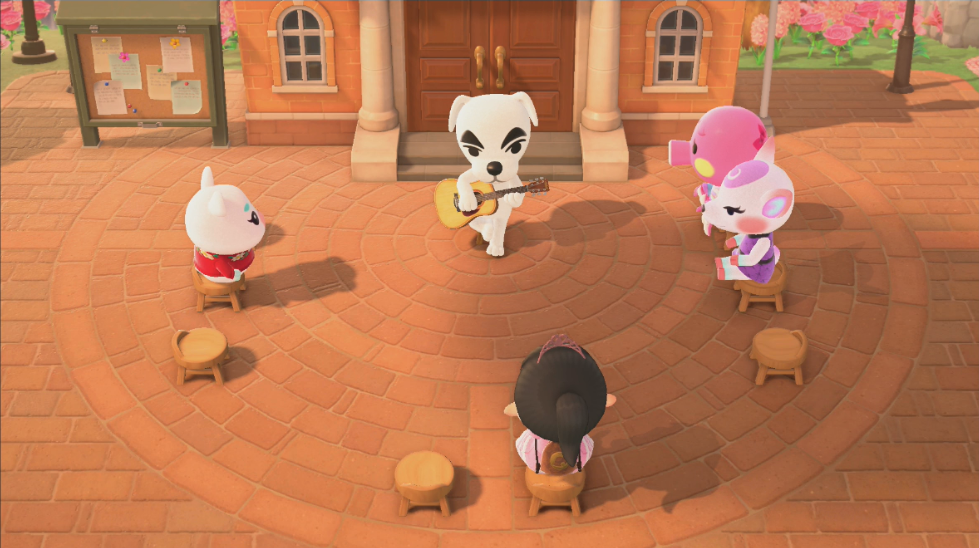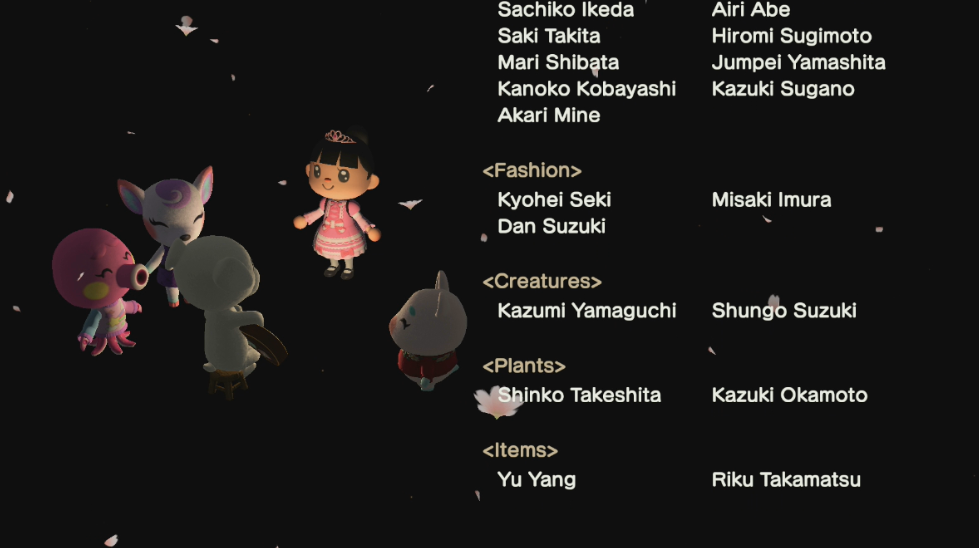 …Plus found Pascal (who gave me a pearl).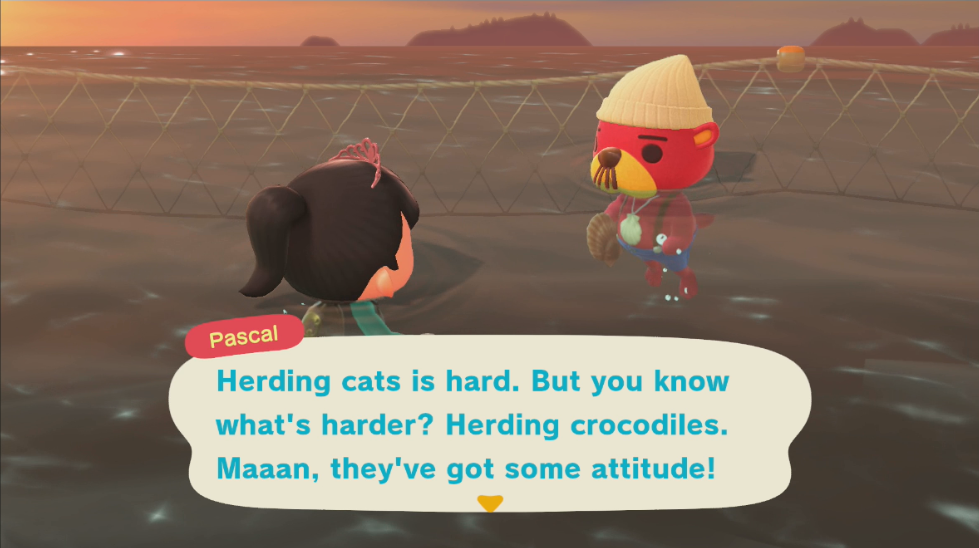 But I ended up stopping by a friend's island and she gave me the pink mermaid shoes so yay. Now I don't care if he keeps giving me pearls. Just 10 more days of seeing him and I can stop looking for Scallops…
Later, Leo also stopped by and I gave a small tour.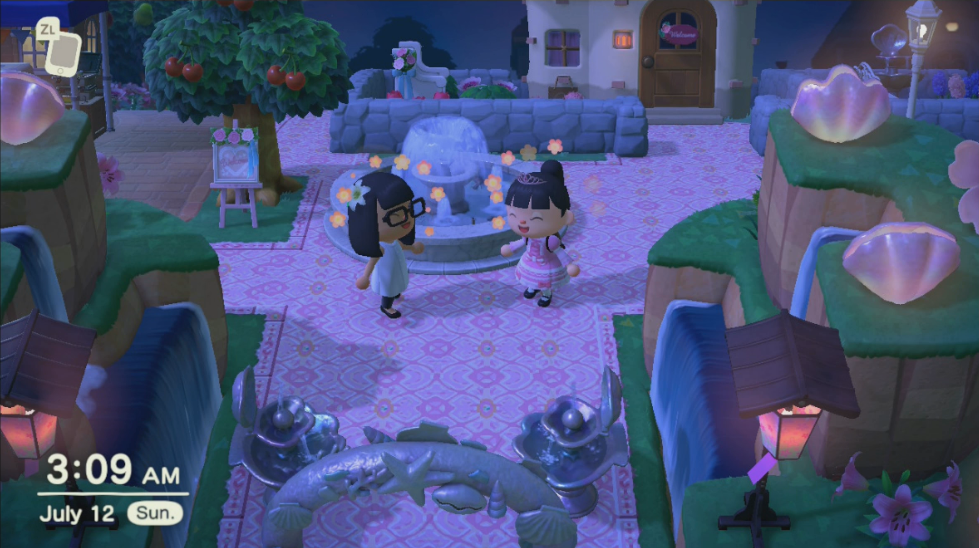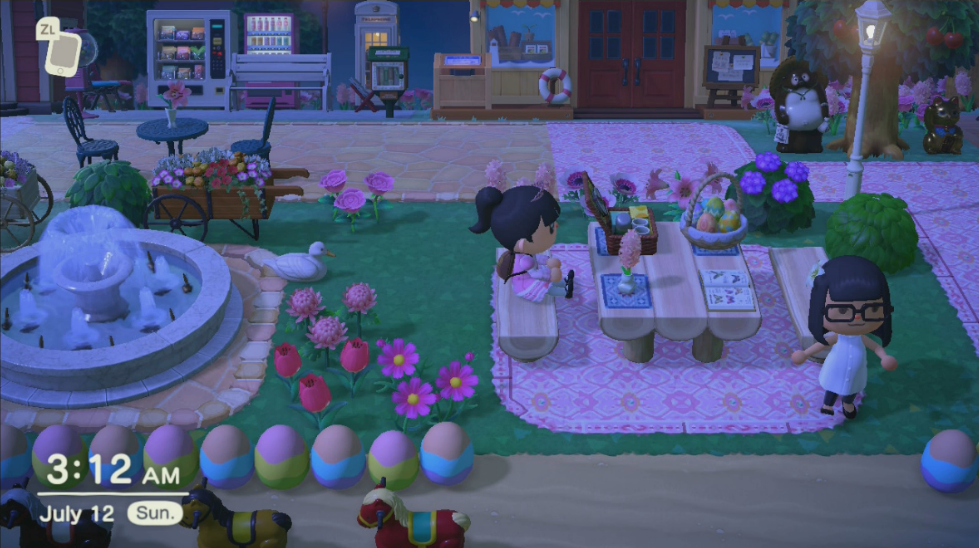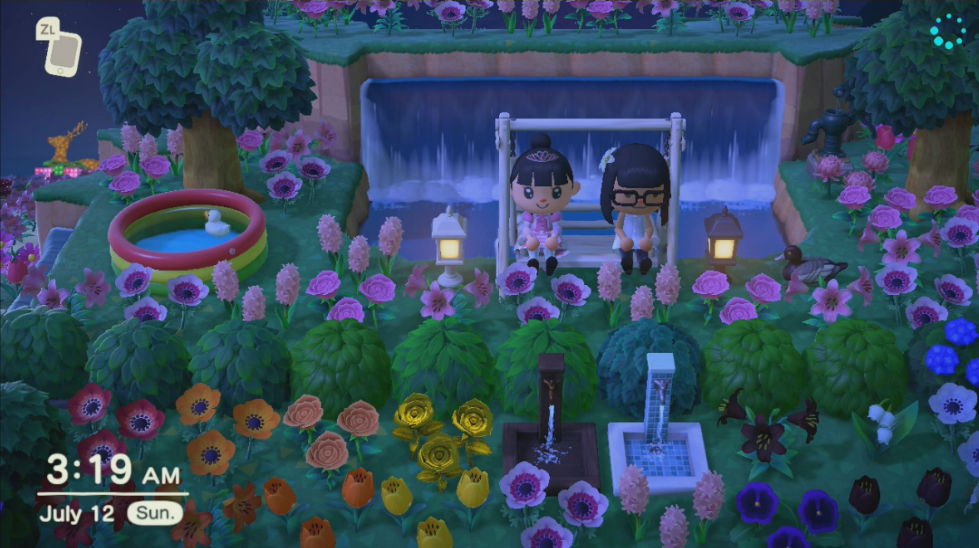 ——–
Day 117
Peanut send me a really sweet letter thanking me for the Purple Hyacinth Wreath. It fits her house just as much as I hoped.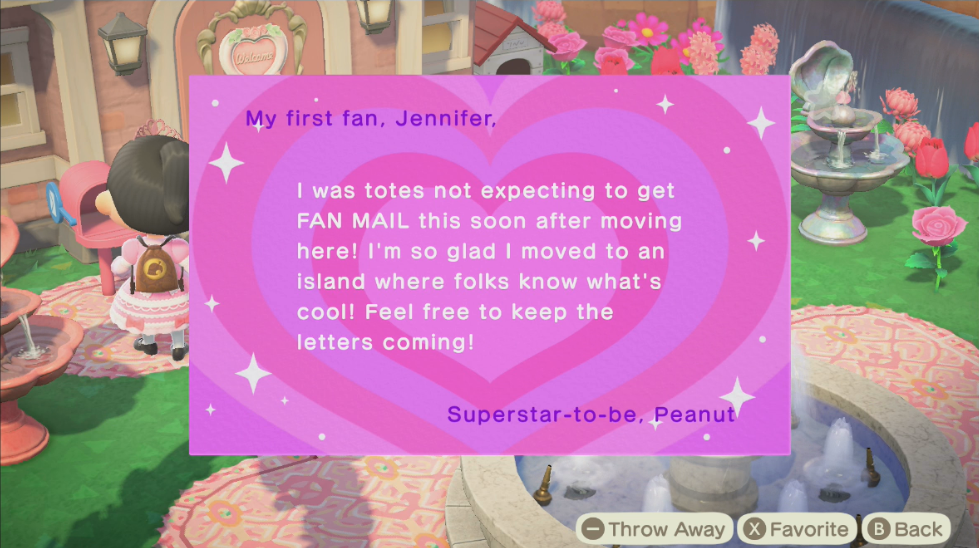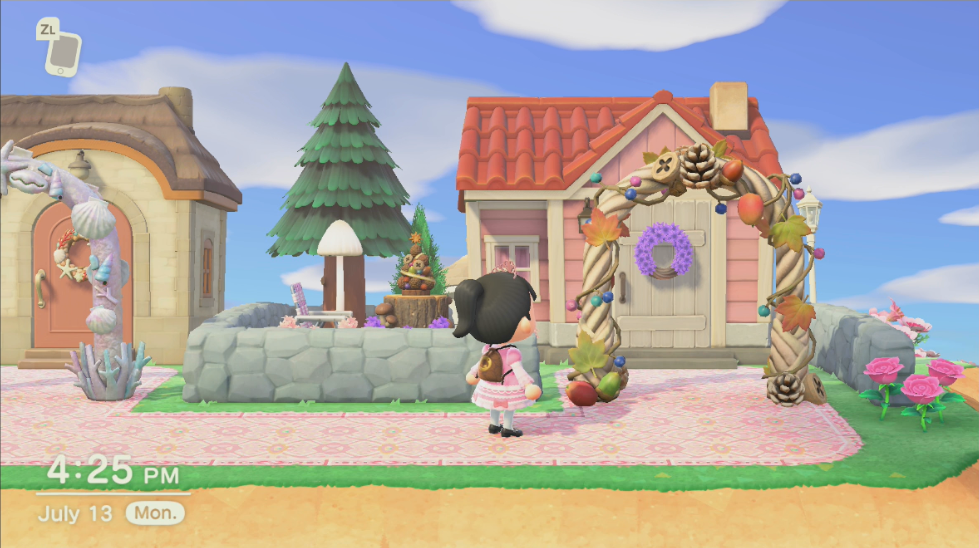 Gulliver also ended up being here, but still not his pirate doppelganger.

And also added a little more dirt in the camp site area for the other camp fire.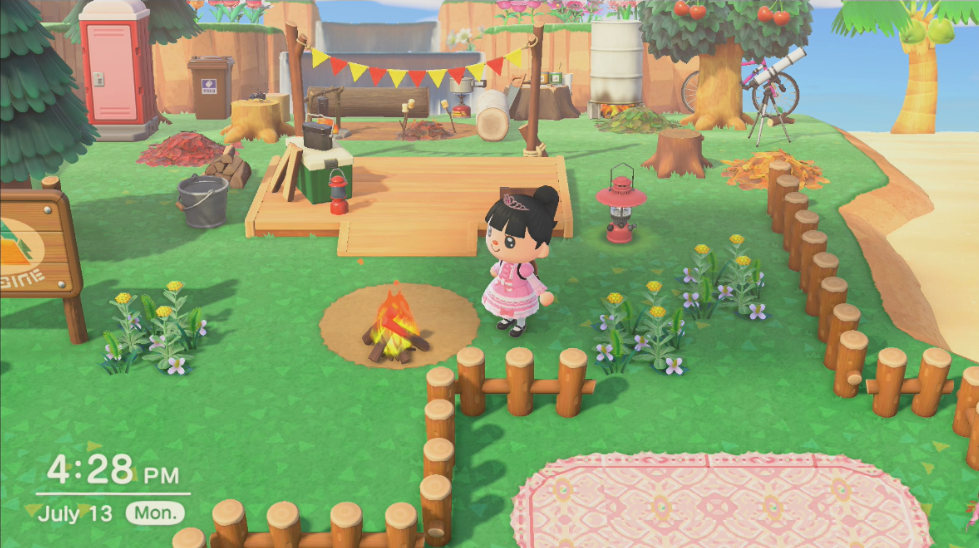 Diana asked me to deliver a present to Mira. I've noticed they always set it up so you can keep the present yourself by saying you do not think it fits the receiver, but that just feels really rude to me so I never do it.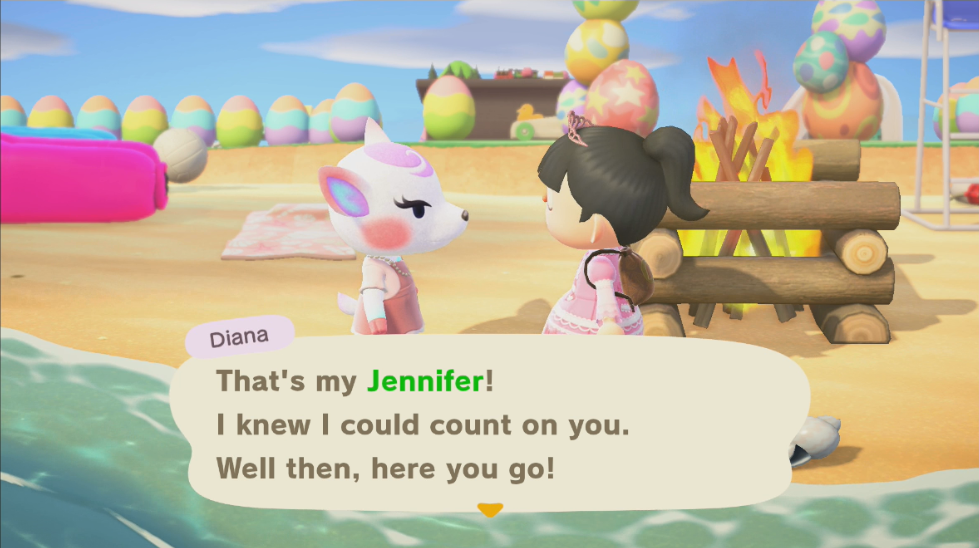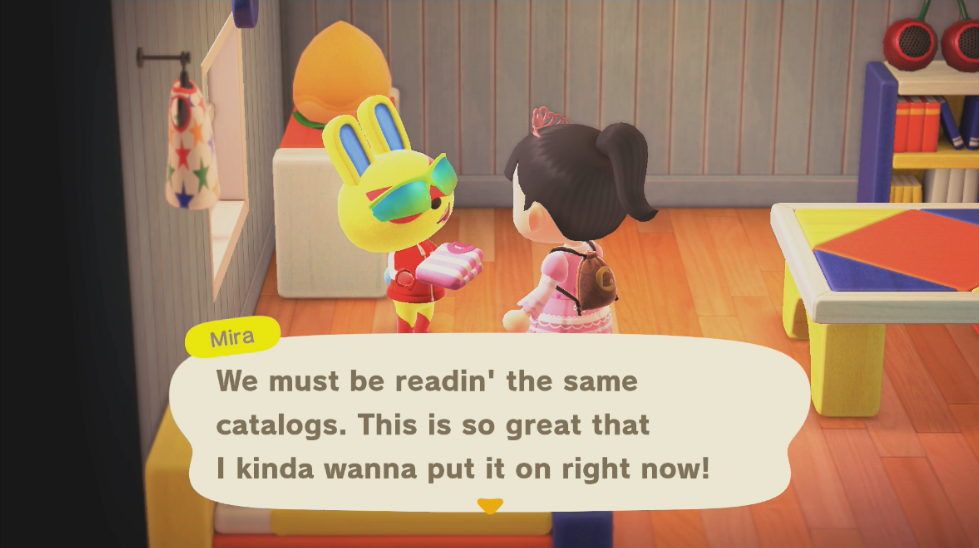 When I headed back to let Diana know, she was in a really nice spot.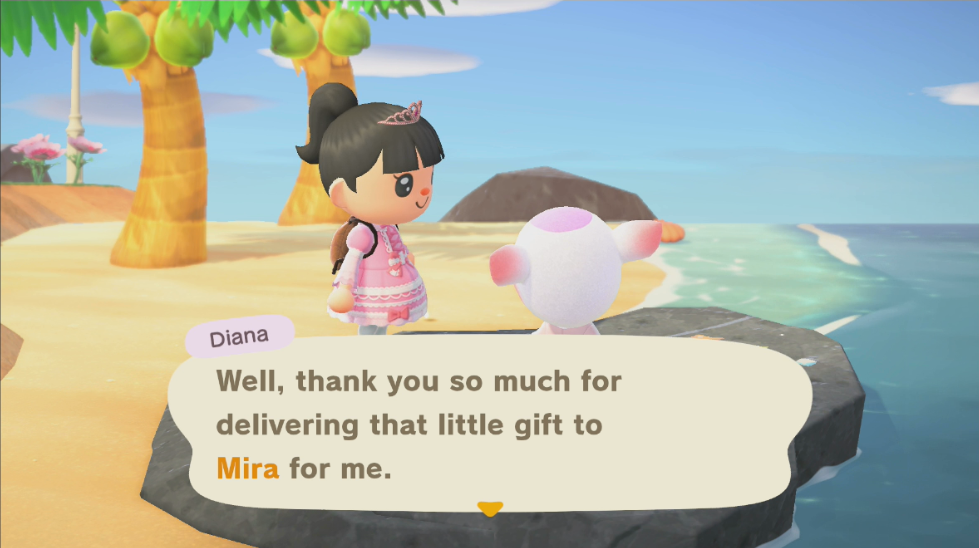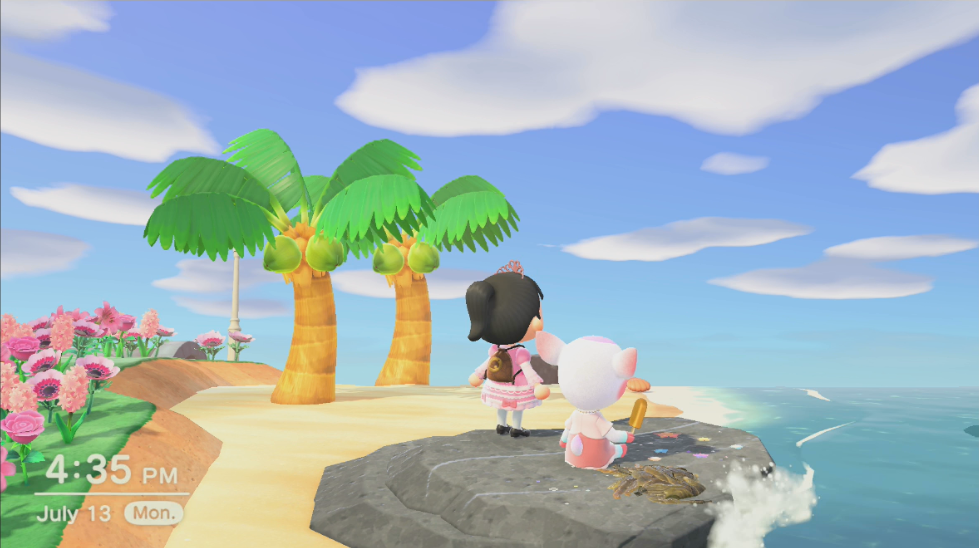 Finally, while I've seen this conversation a few times now, I always forgot to take screenshots of it. I would love a Book-reading tea party under the stars.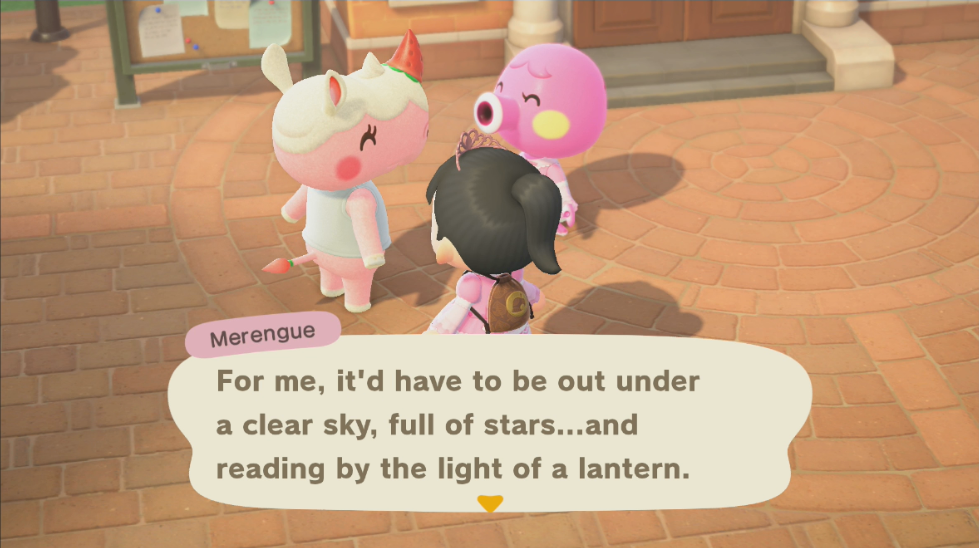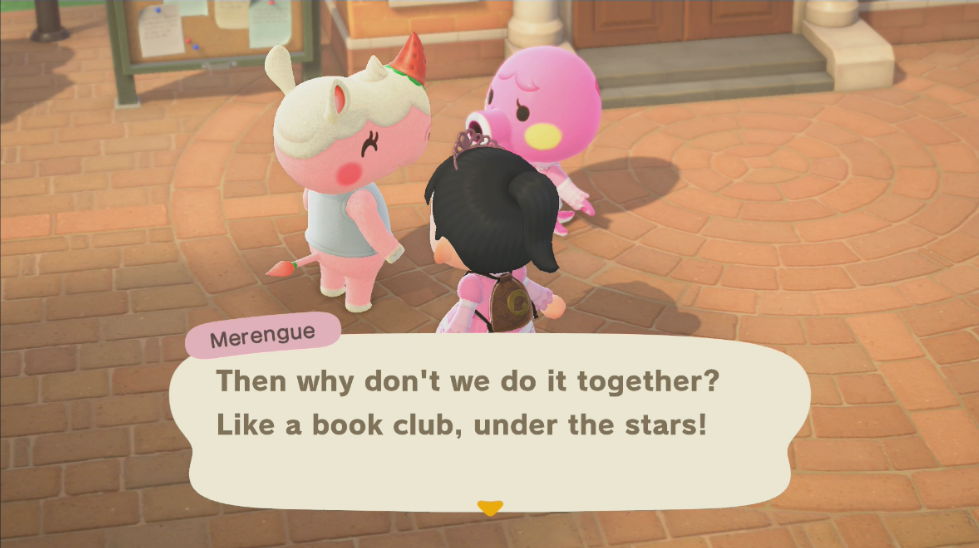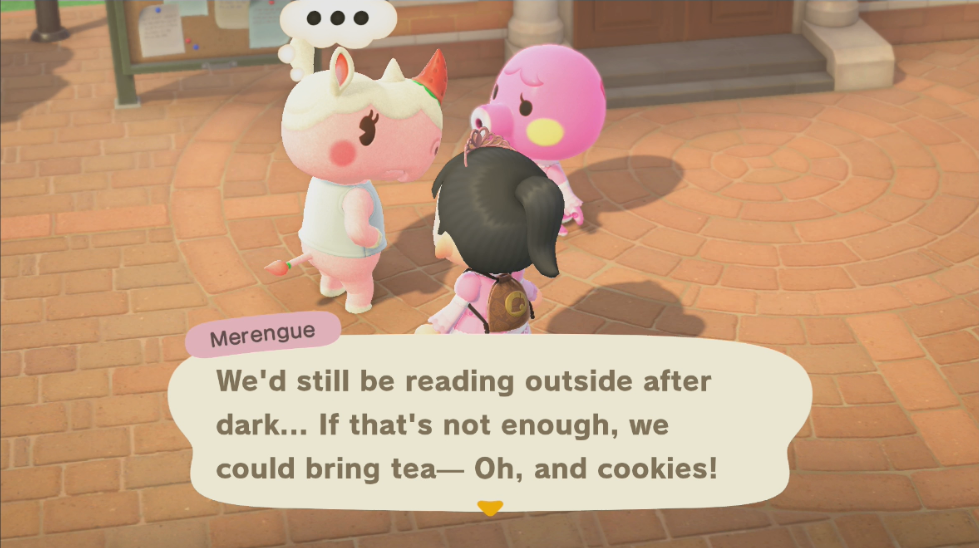 Meanwhile, Cookie ended up being sick today so I brought her medicine.

And once again I missed a Treasure Hunt chance :(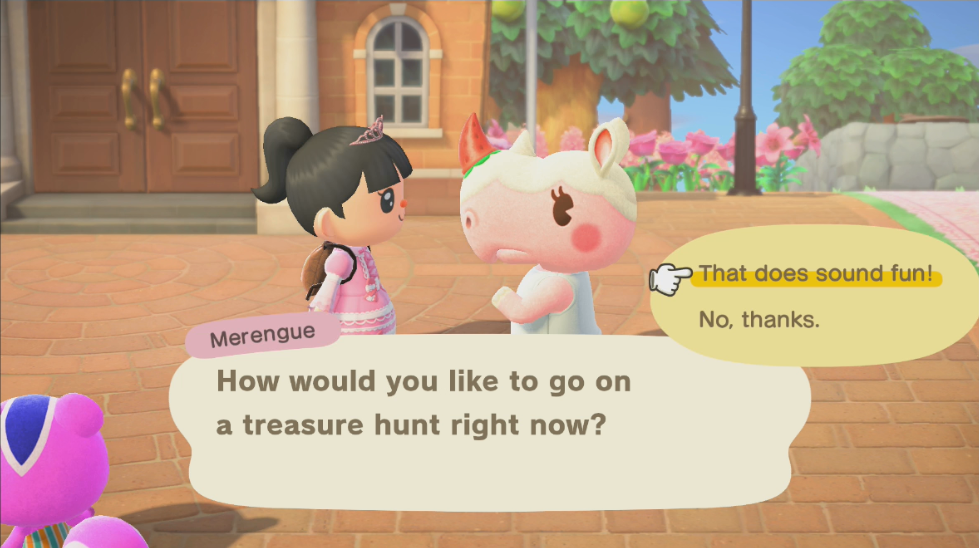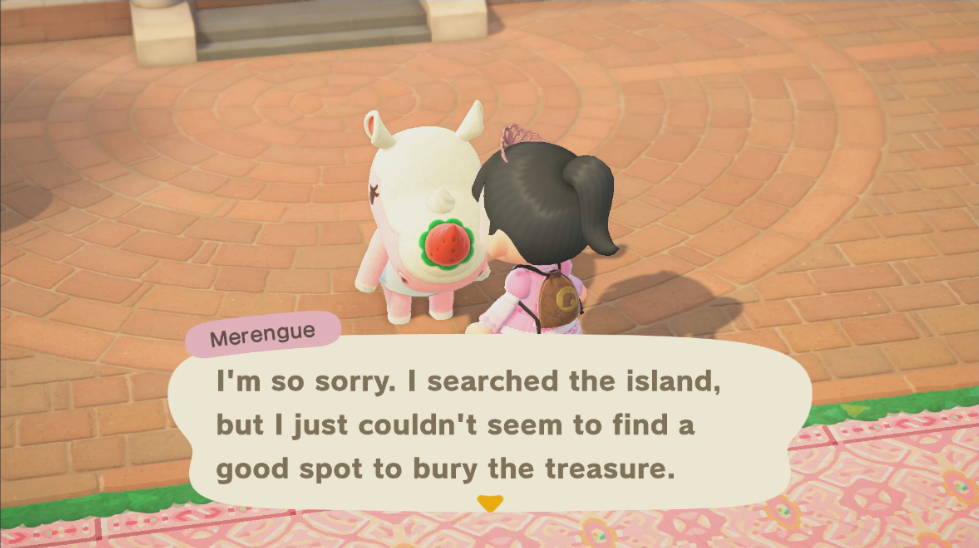 I ended up playing again later that evening. It was Whitney's birthday in a friend's town so I stopped by.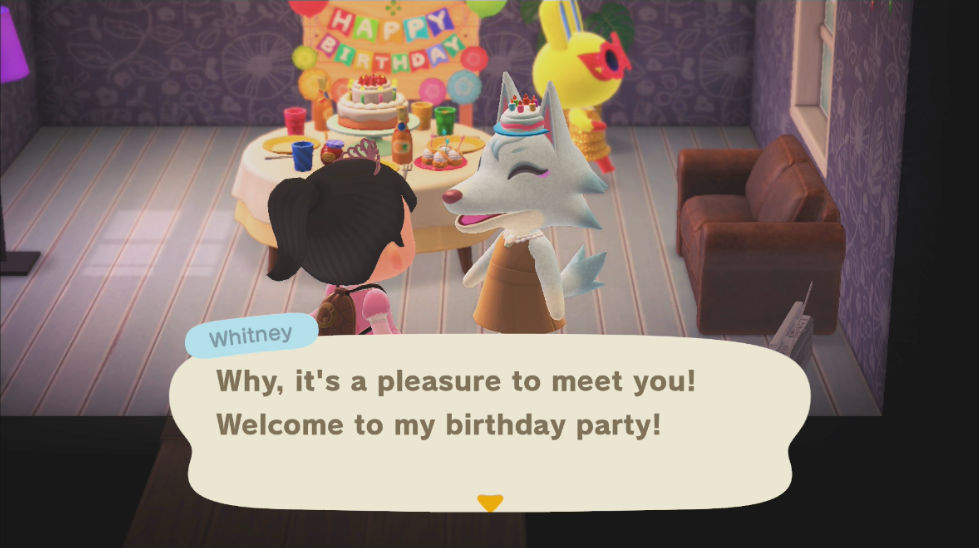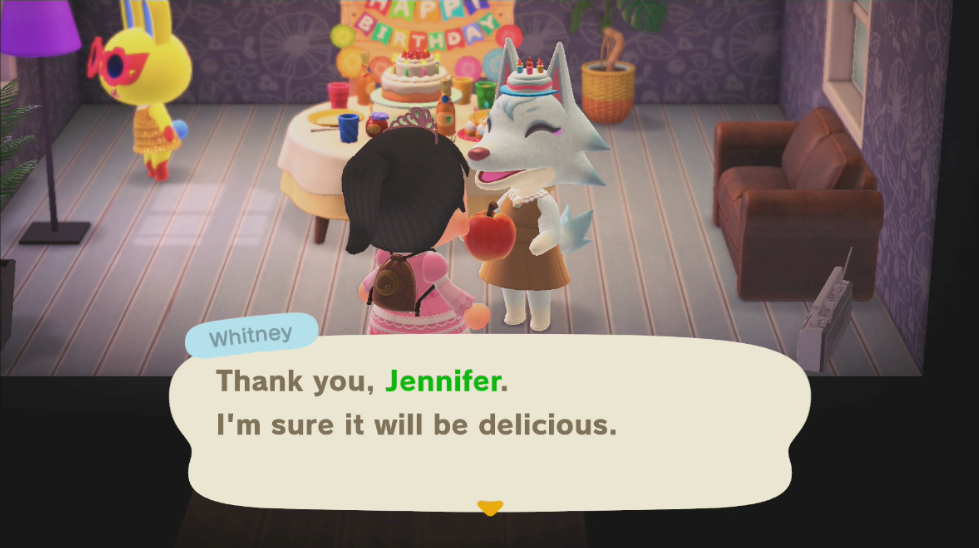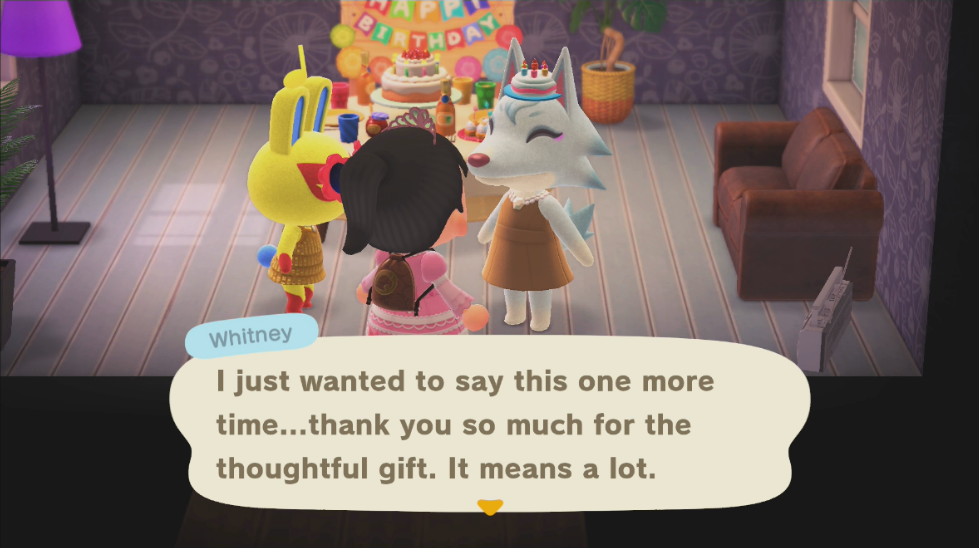 I also got two new sea creatures while there.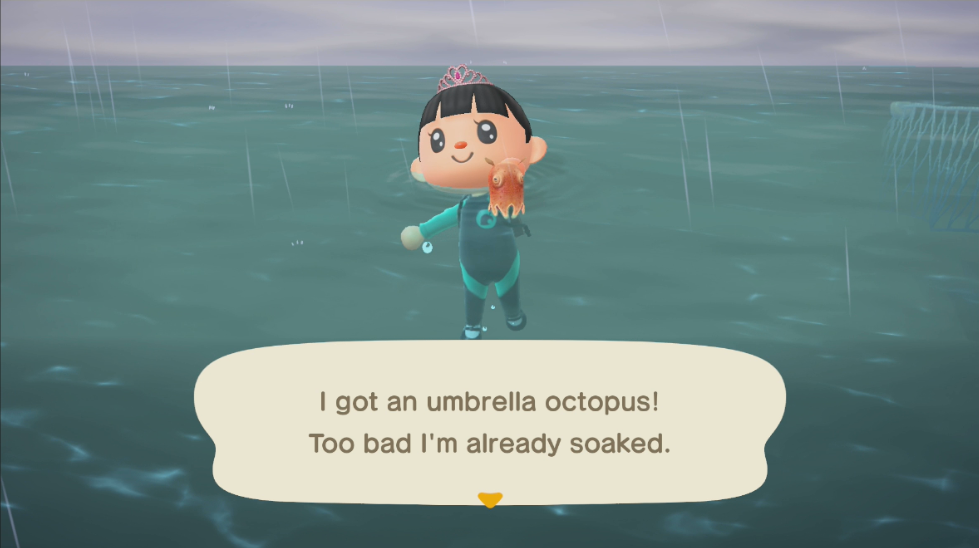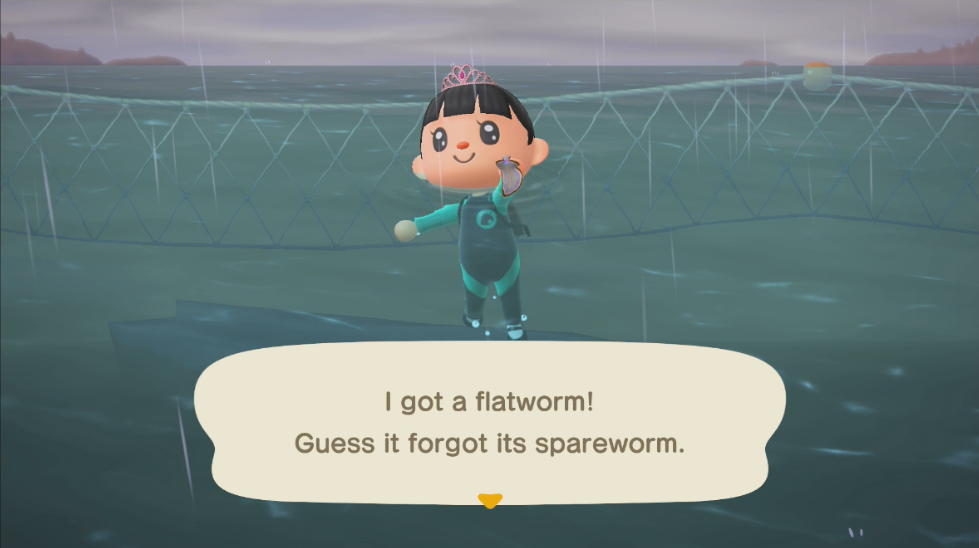 After donating them, I went to take a little tour around the aquarium and realized you can actually sit here by the tank!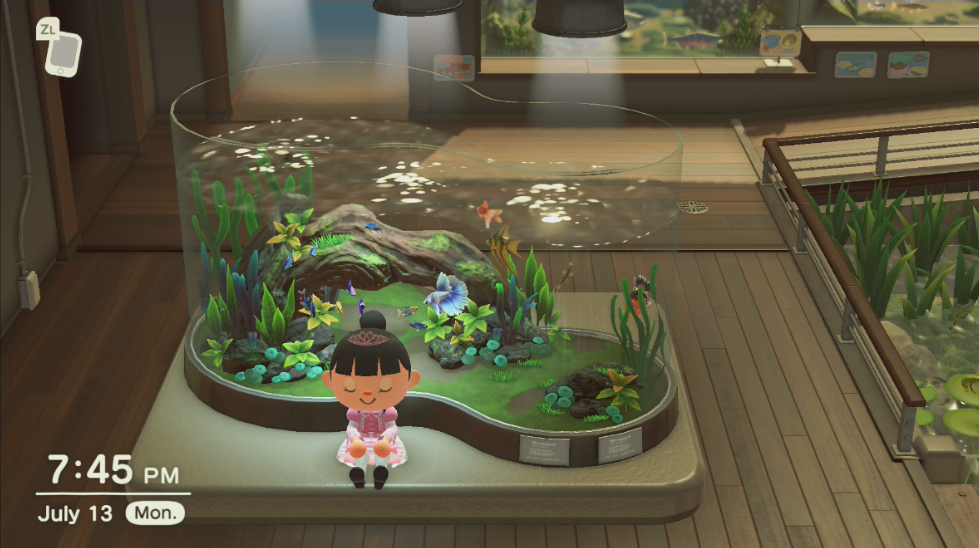 I will say as much as I love the new Fish wing of the museum, I'm sad there isn't really a view as dynamic as the big tank in New Leaf.
Finally, Merengue was hosting her own little concert in the plaza.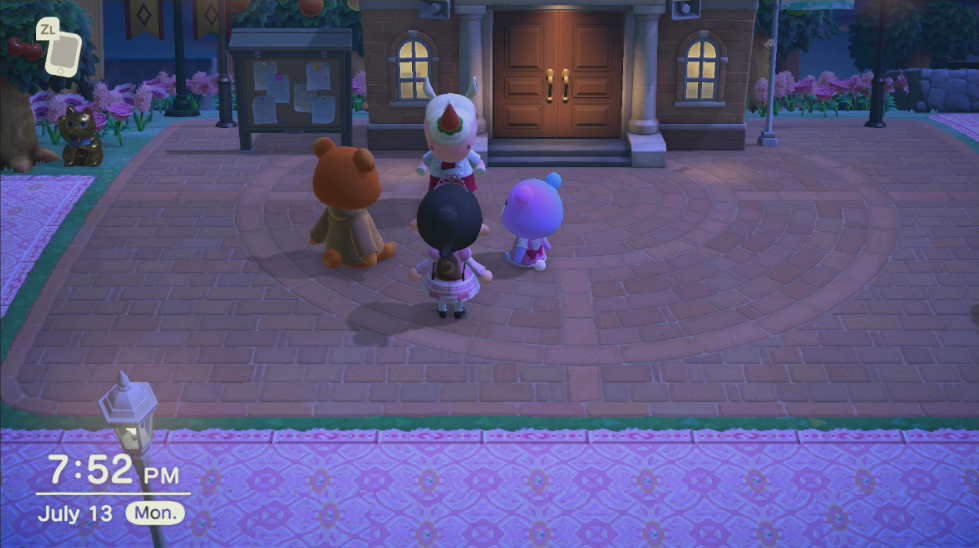 I wish our villagers could sit on the floor. I know we can kind of do so with a cushion, but you can't place furniture on the plaza so…
Anyway, with Peanut fully moved in, my town map is complete. I don't see myself doing any further terraforming or moving things around so…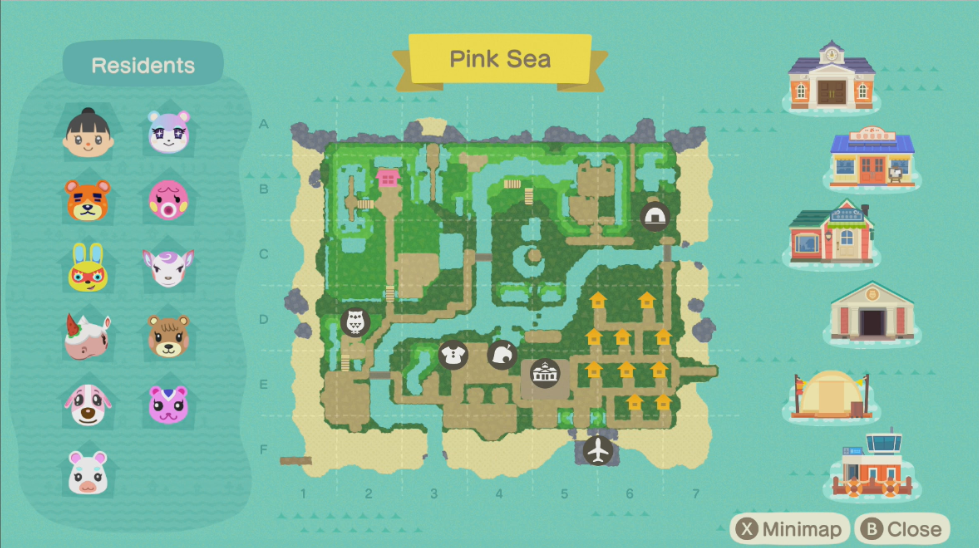 The only change I'd maybe consider is some kind of wrap around near where the trees and flowers and pool is at my house area to make it similar to how my map originally was. I don't know if I could make it look any good though. Especially with tree restrictions and how close they can be to rivers.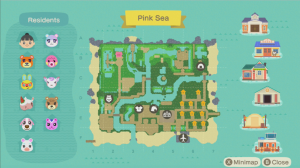 ——–
Day 118
Kicks was here today.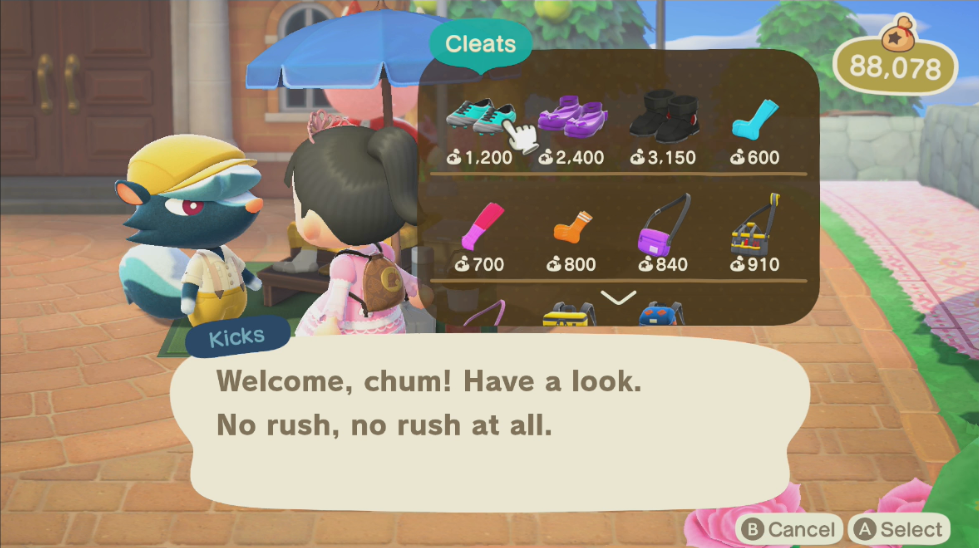 The only other thing is I went to Leo's town (shared with their sister) and received a tour around. It's really nice.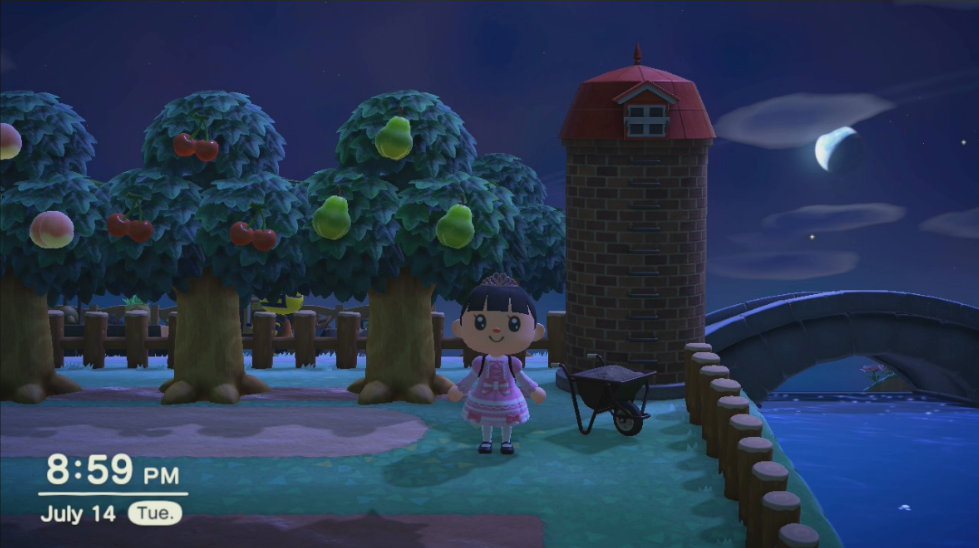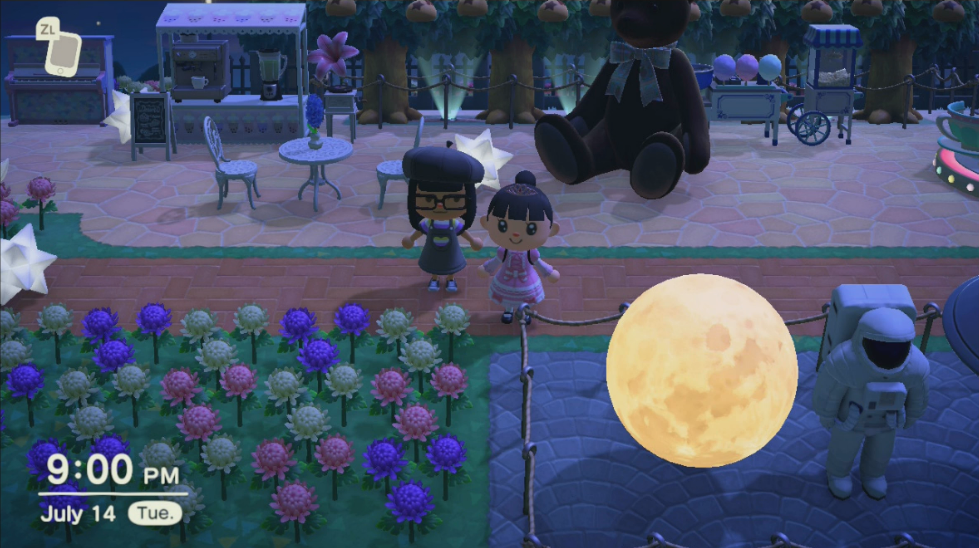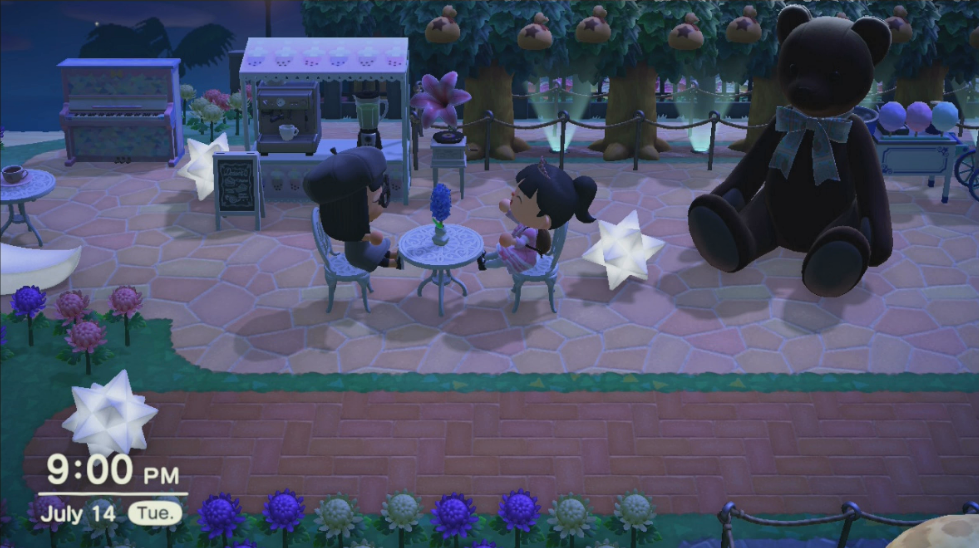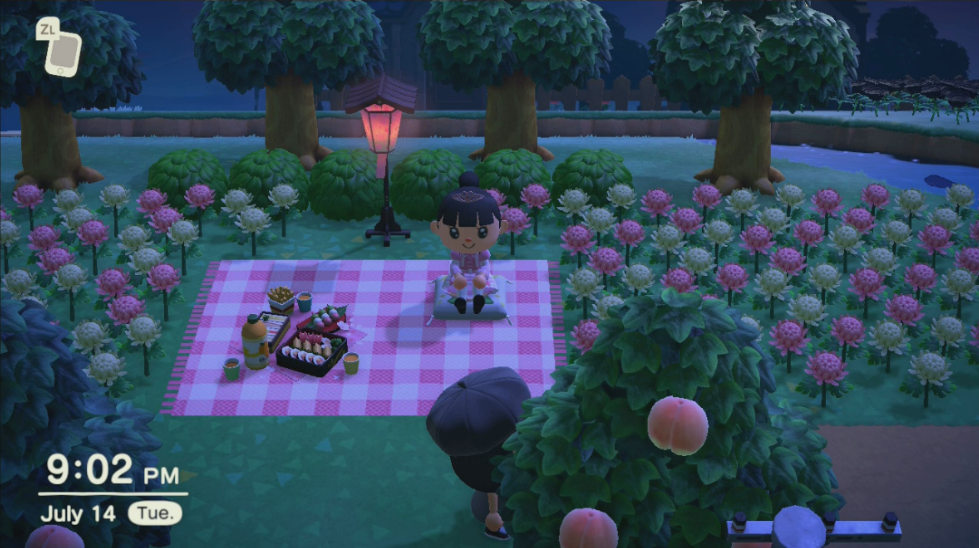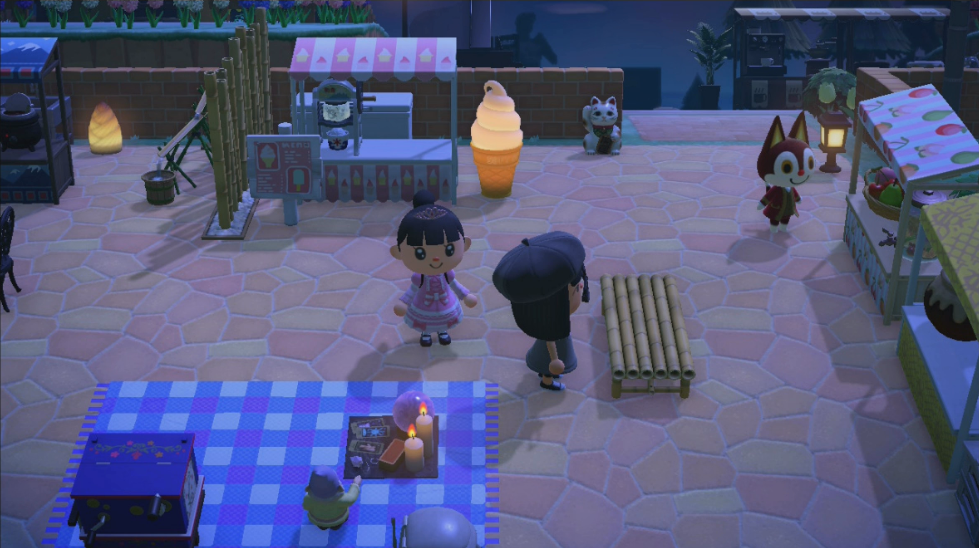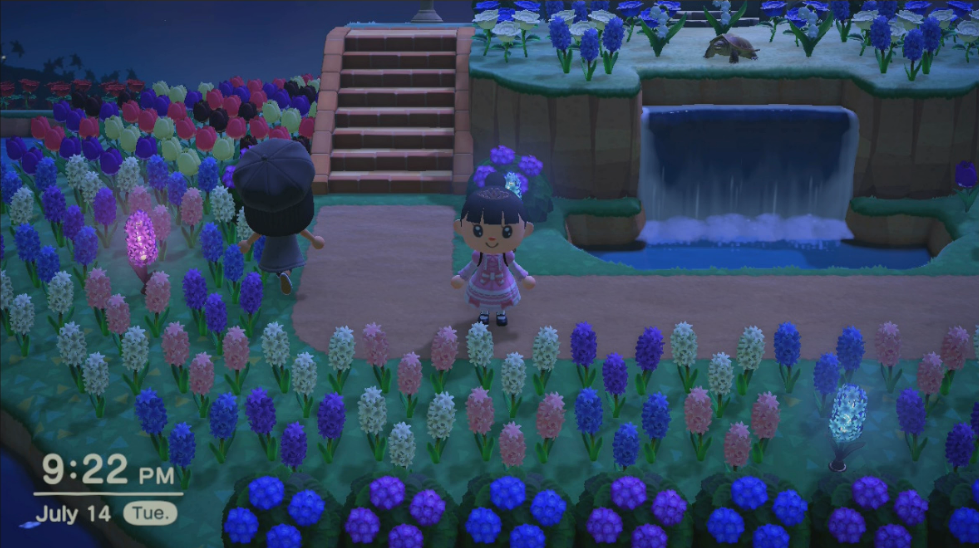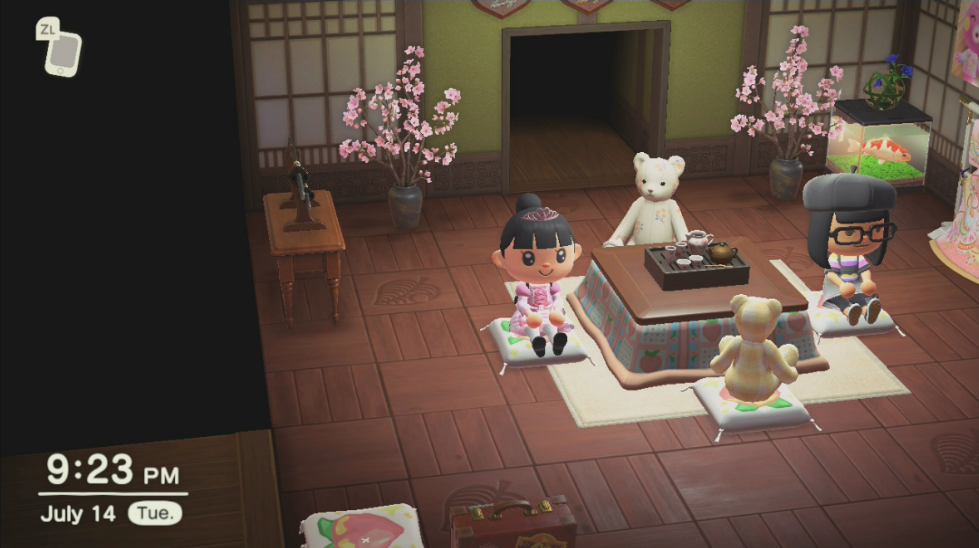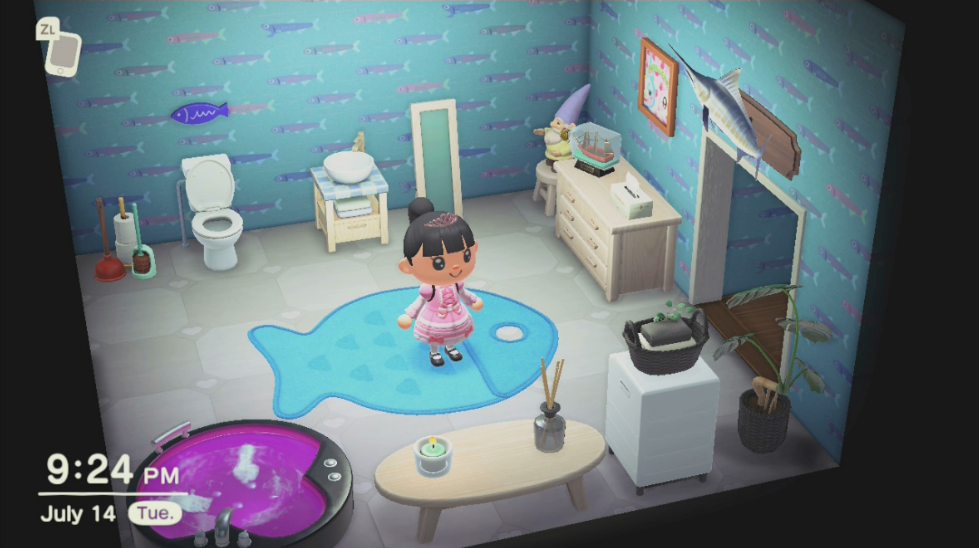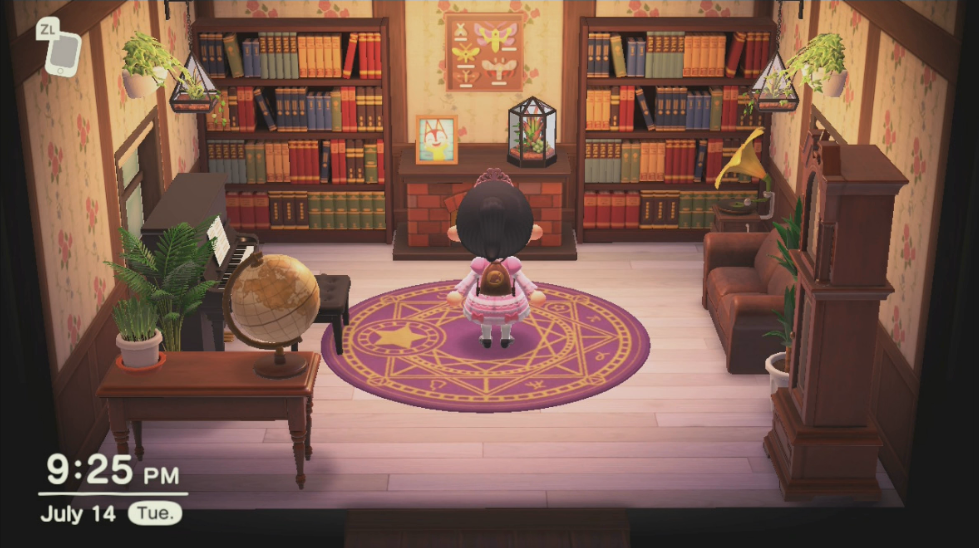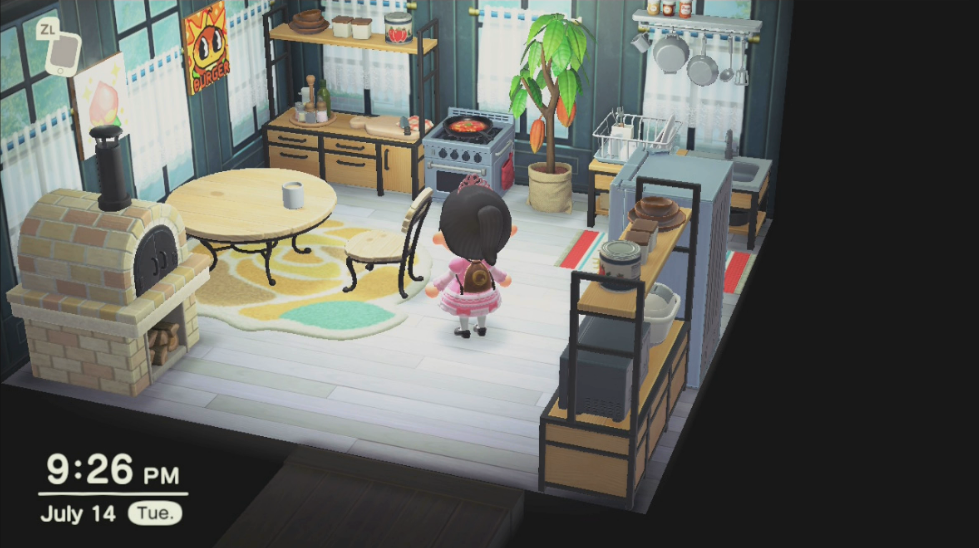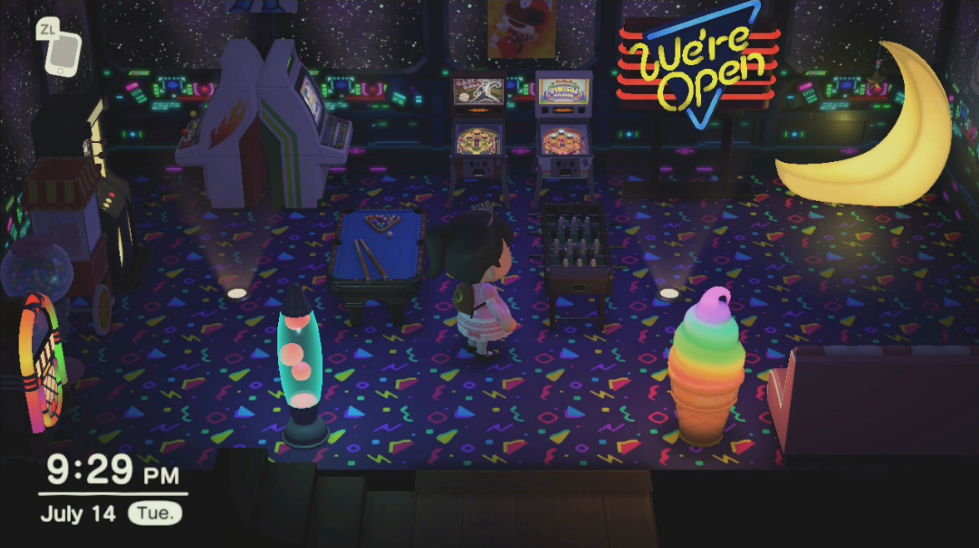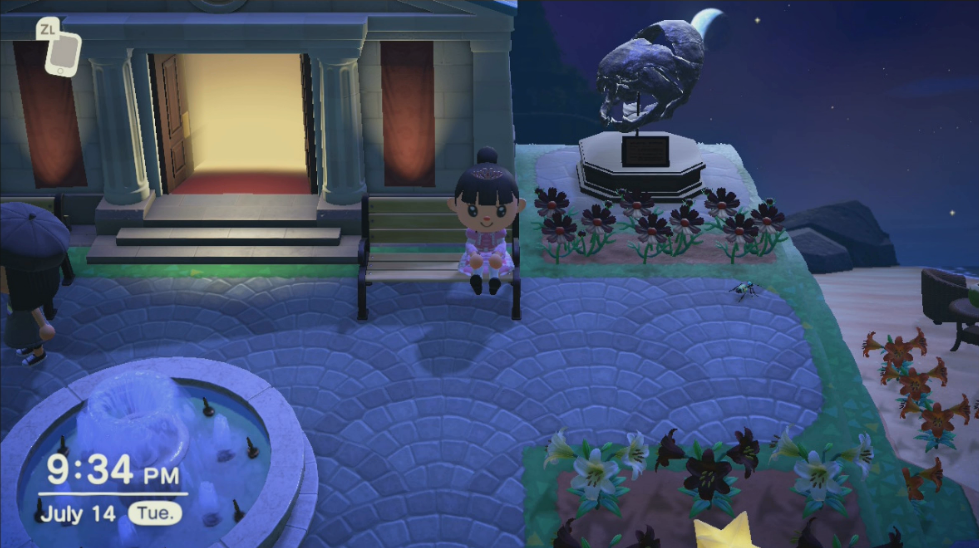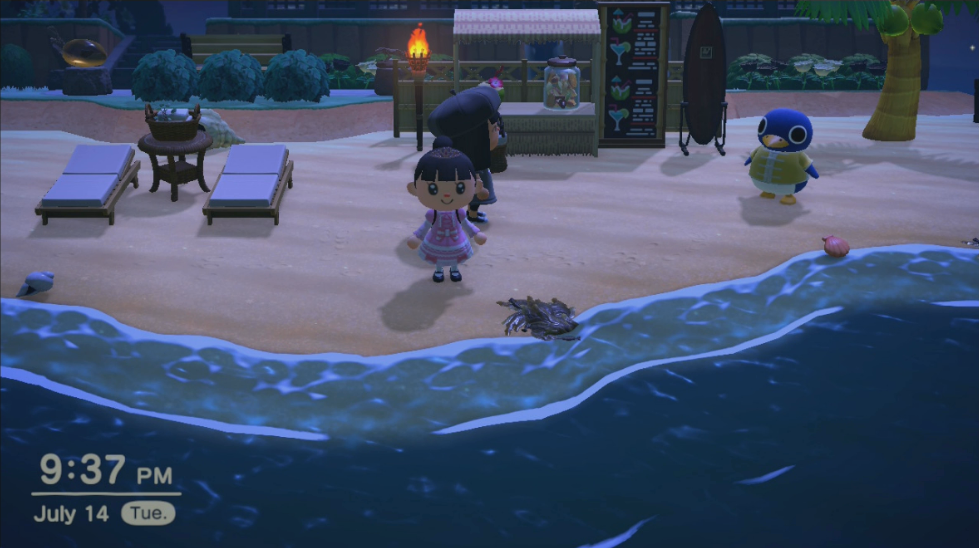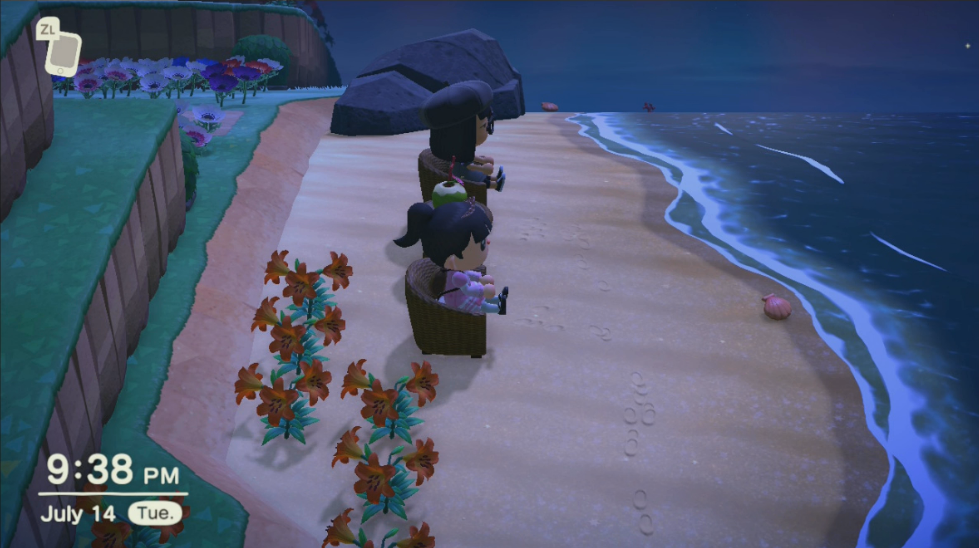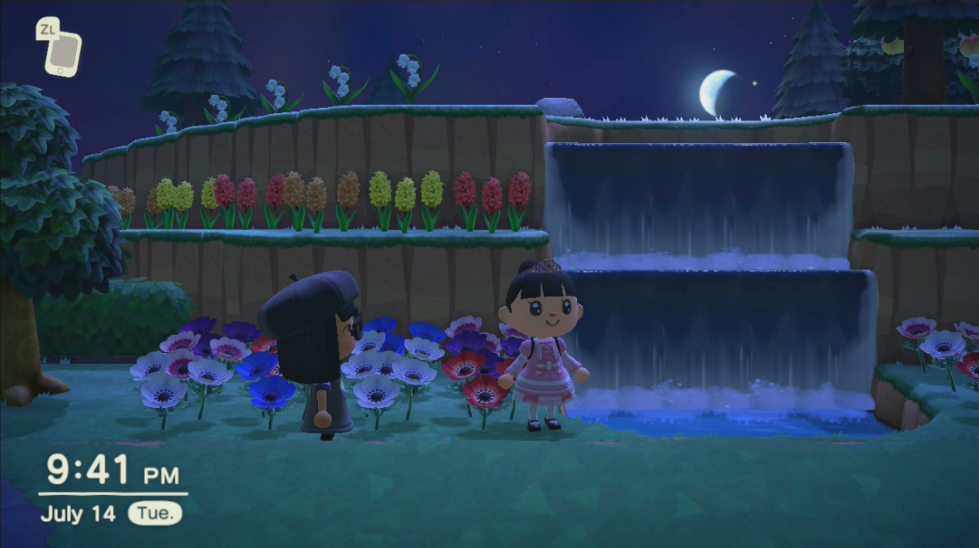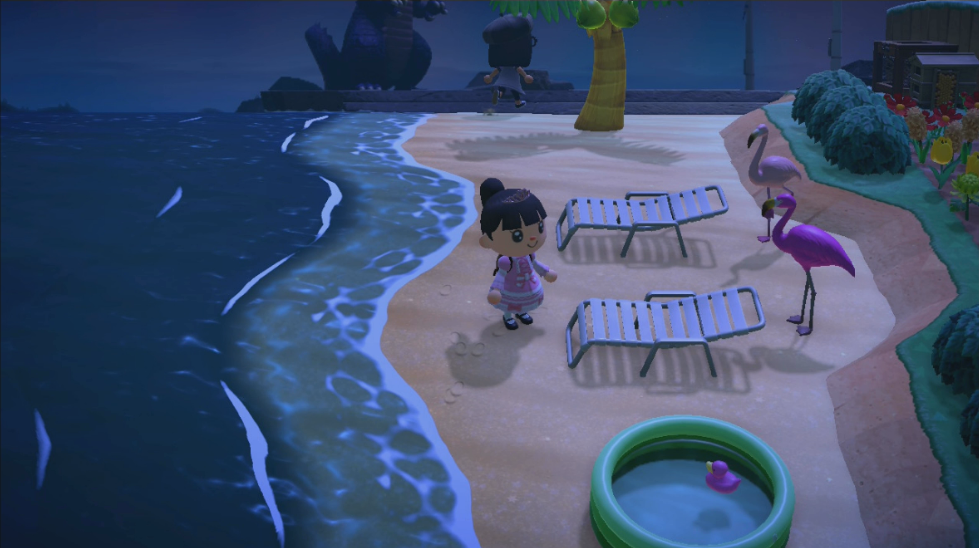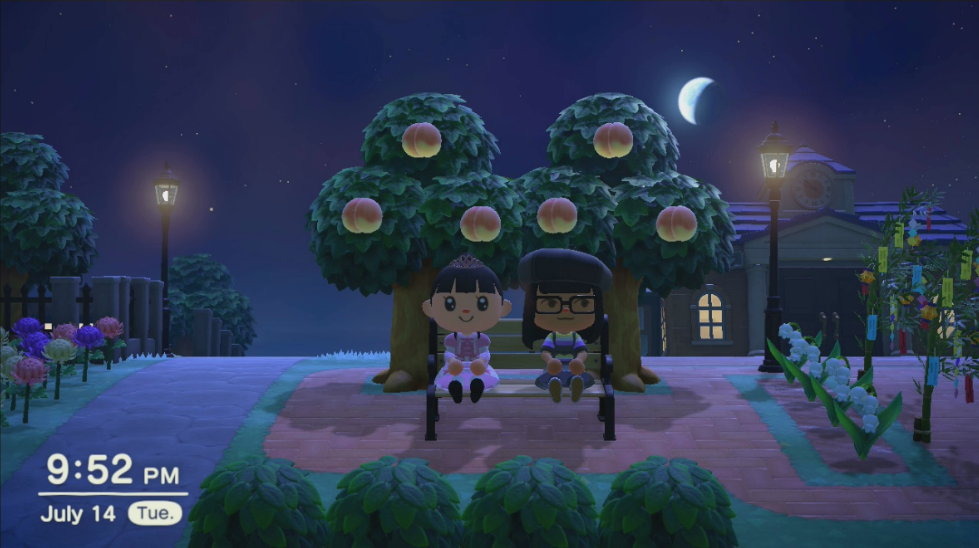 ——–
Day 119
Flick was here today. Meanwhile, while cleaning up some tree branches, I found a hidden weed where I forgot to put a flower… Thank goodness I've kept some extras on the beach so I quickly put in a Pink Windflower.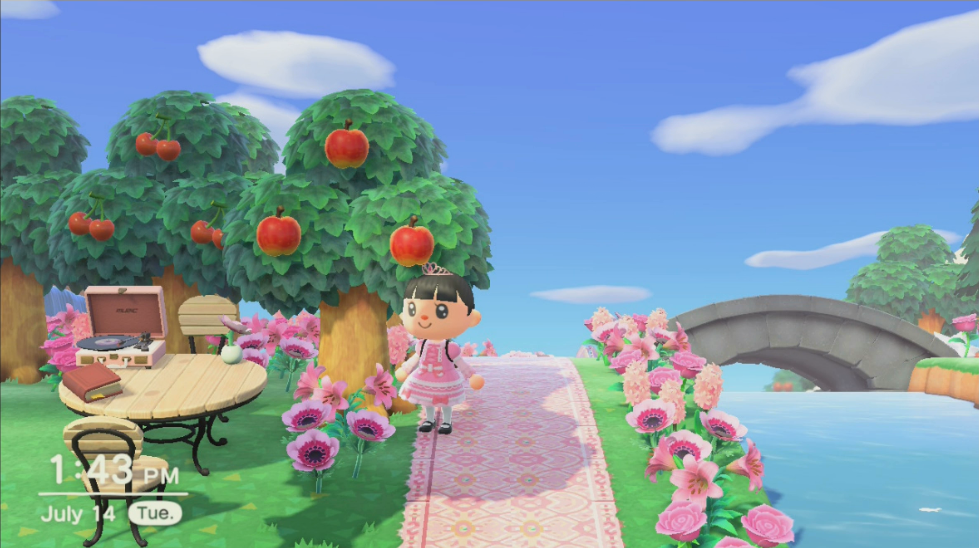 I also noticed my villagers running around with leaves/stems today which was new. Normally it's just tree branches…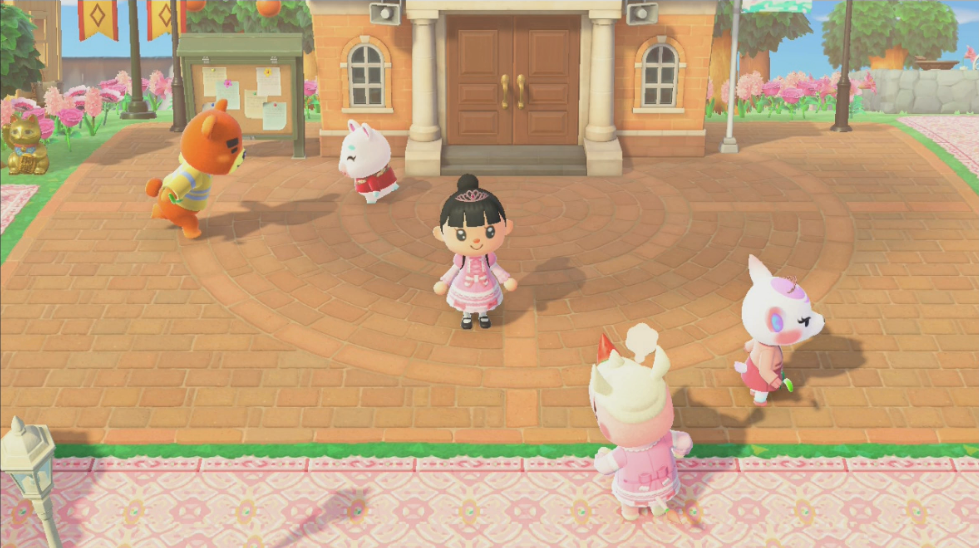 ——–
Day 120
Leif was here today. I ended up stopping by Meg's as it was Frita's birthday.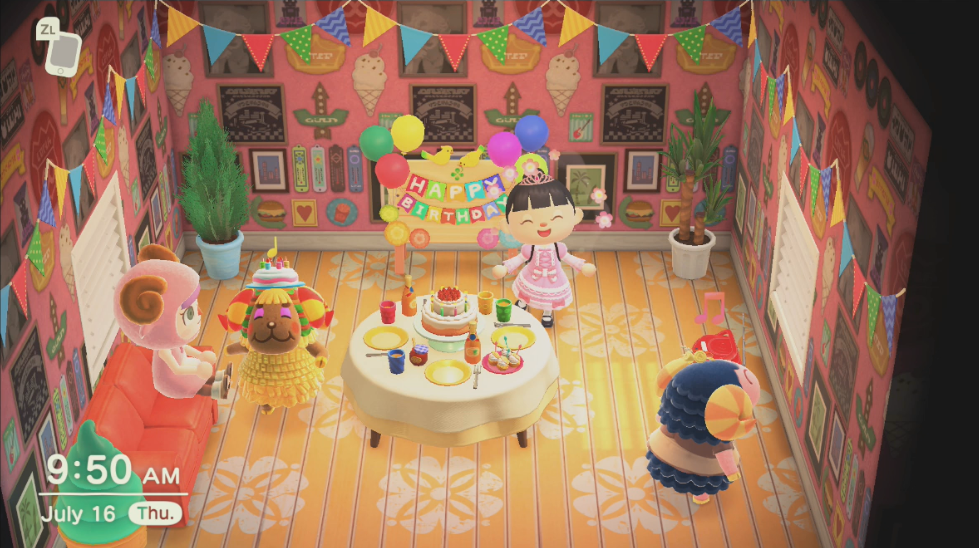 I also ended up cataloging at a friend's town.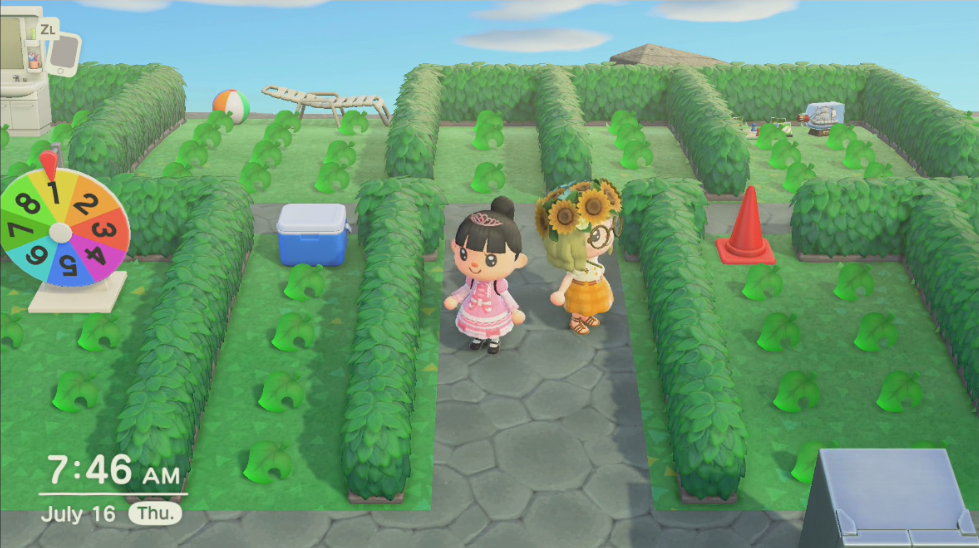 ——–
Day 121
I have to say, him being so close to the Pirate Cove was perfect and honestly, this was so much better than digging for parts.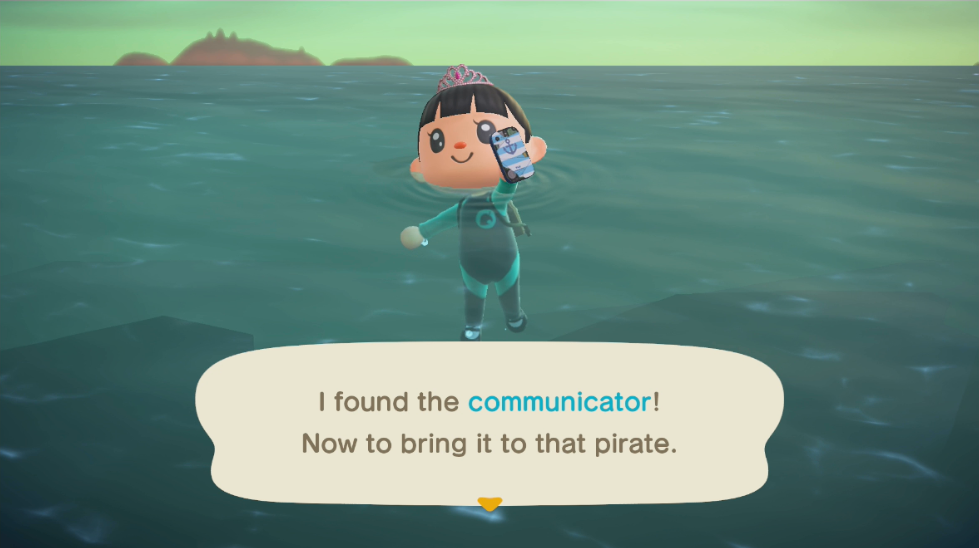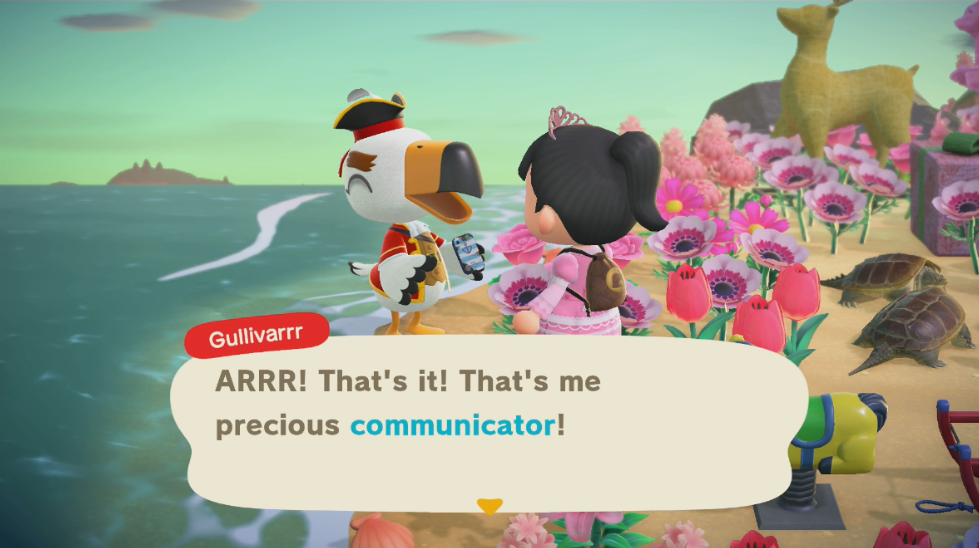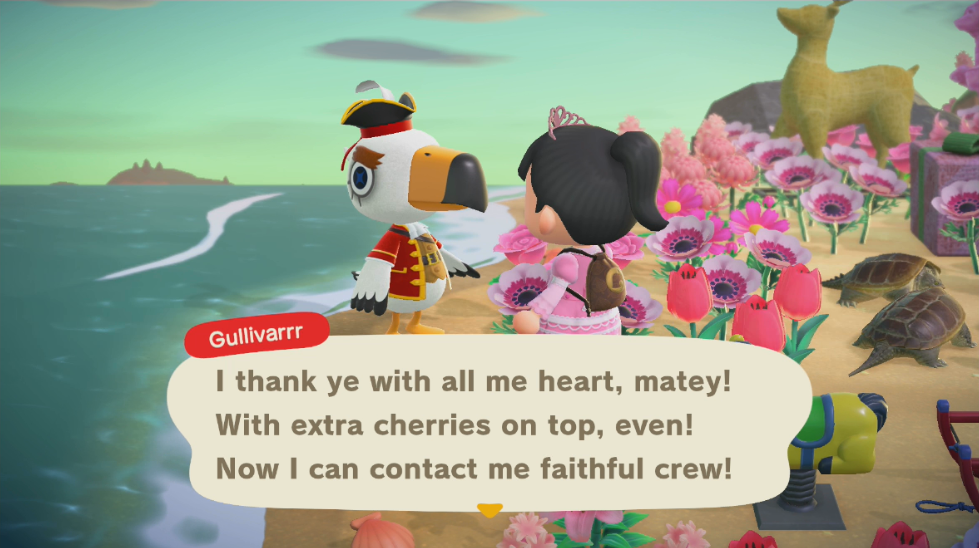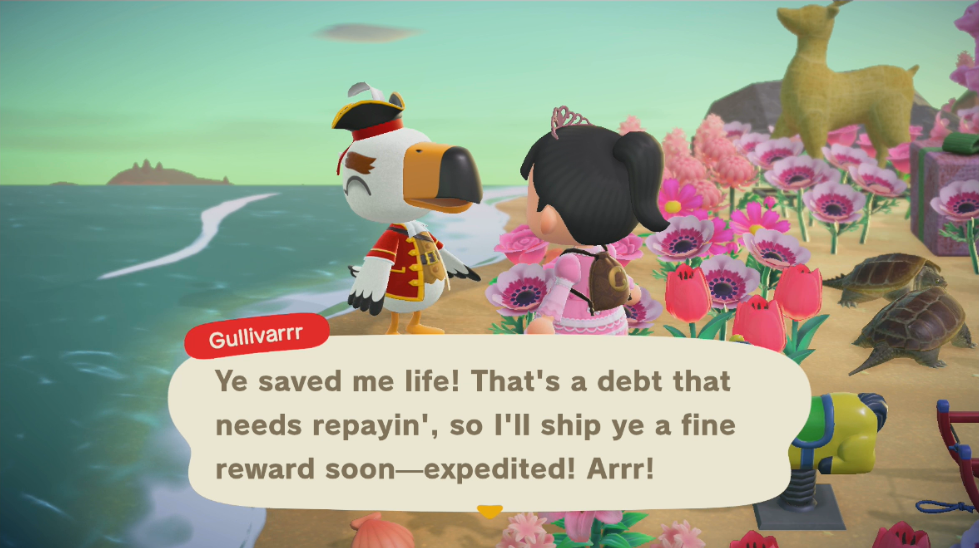 After, I headed over to Meg's again to celebrate another birthday to finish my Nook Miles Villager Birthday achievement, but much to my surprise, there was another party– an Early Birthday Party for me.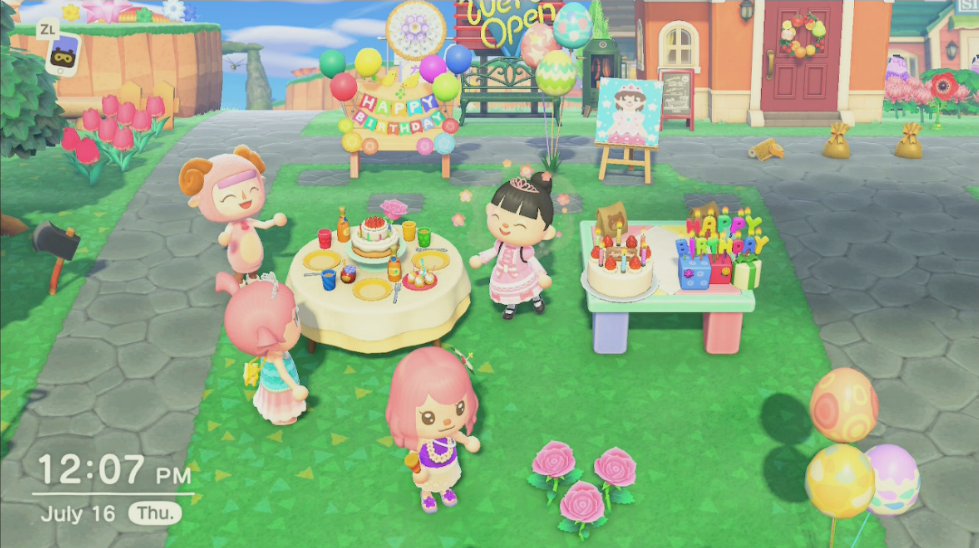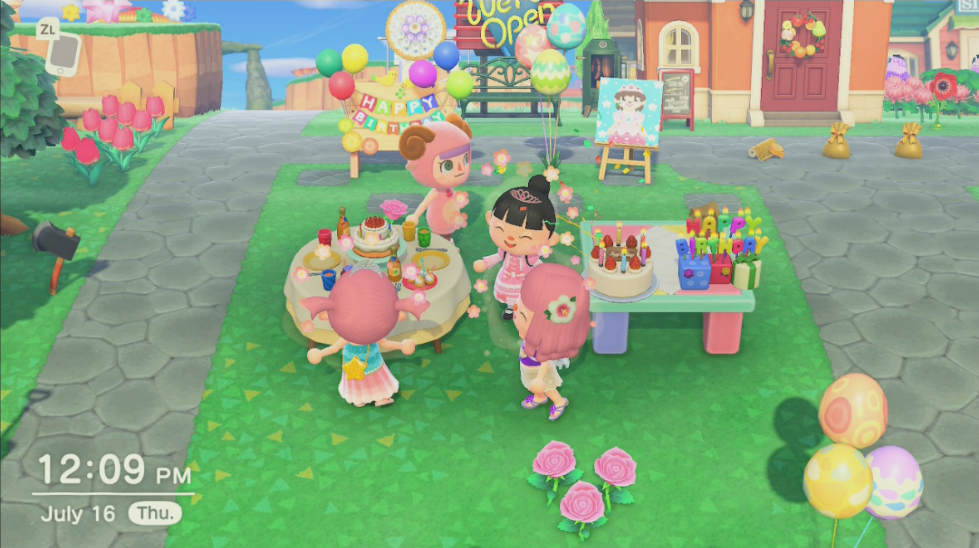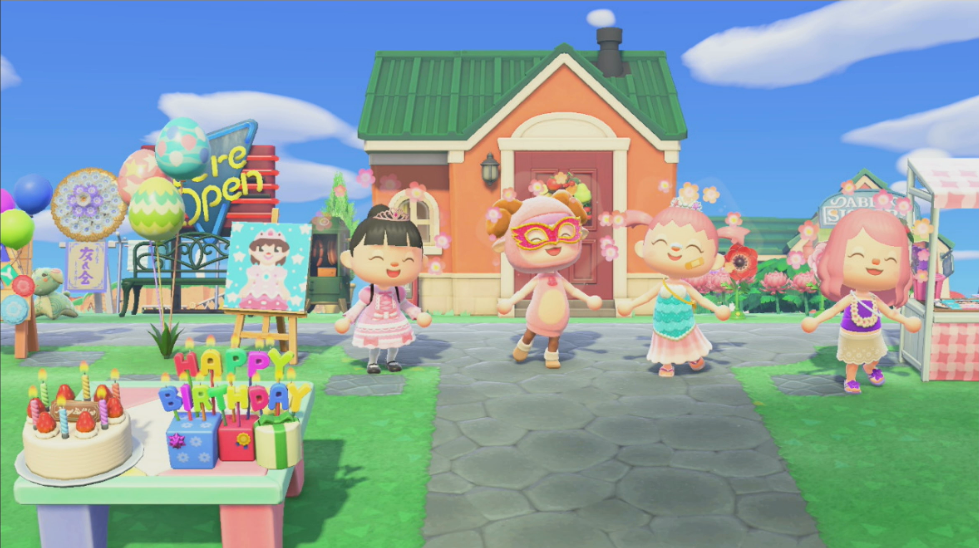 Saying I was completely blindsided by this surprise would be an understatement for just how completely thrown off I was. Even as they popped the party poppers at me, they pretty much had to come out and say it. I've never had a surprise party, let alone any party organized outside my family, so even the idea of it was never on my radar because it was such an unheard of thing for me. Most of my birthdays growing up were just my family so I really can't say enough how sweet a gesture this was.
I'm really excited to see all the birthday things tomorrow. I just hope my allergies give me a break.