For my play through of Final Fantasy XIV Online! You can find videos of my playthrough over on Youtube! You can check out my Lodestone page over here.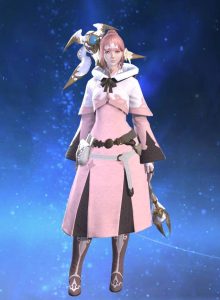 Name: Rosalia Nanamo
True Name: Mizuki Shirogane
Main Class: White Mage (66)
Minions: 31
Mounts: 7
Carrier Level: 13
Blue Magic: 1/80
Chocobo
Coming soon!
House/Apartment
Coming soon!
Random Image of the Moment