So, it's October which means new SpotPass DLC!: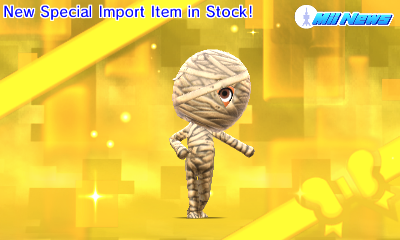 Mummy Costumes. It's available in Pink, Purple, Yellow, and White at $999 each.
And a new monthly interior!: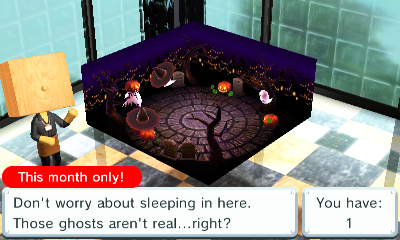 Unsurprisingly, Halloween :P
Besides our Halloween related October start, there's still been a few things happening on Pink Sea Island.
Elijah was born and traveled away.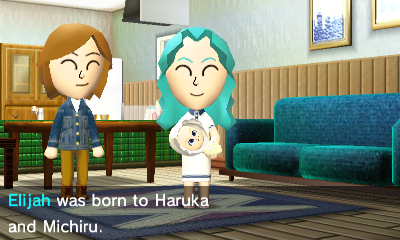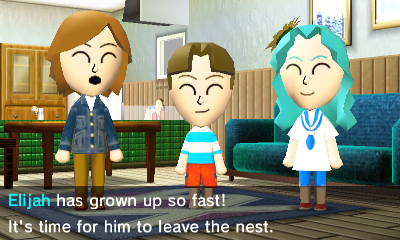 Harper also grew old enough to travel.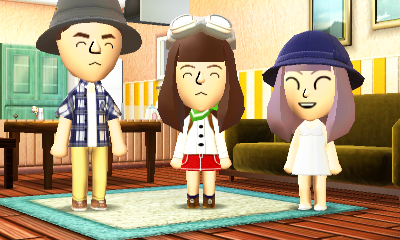 There were also two other Children born: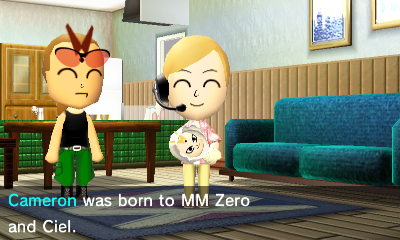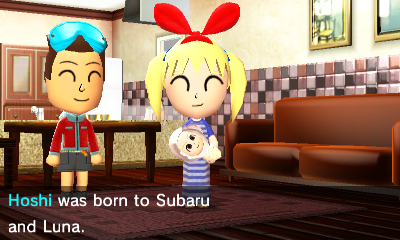 Cameron and Hoshi!
And best of all…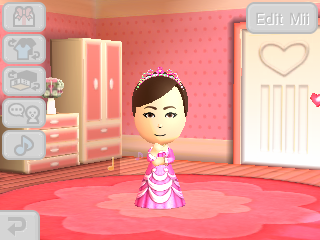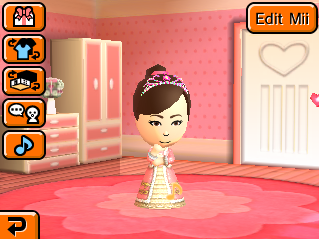 I FINALLY GOT THE PRINCESS COSTUME. Yeeeeeeeees.
Note: I received the game early from Nintendo. Thank you, Nintendo! :D If you are interested in Tomodachi Life, you may want to look into picking it up!