As it's the first of the month, the latest DLC is out!: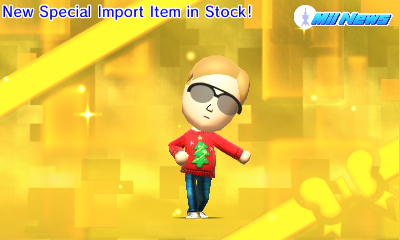 I actually really love these sweaters despite their name: "Ugly Holiday Sweater". Not fond of the pants, but the sweaters are adorable. They come in Red, Green, Orange, and Blue.
Of course, December brings much more than just the new DLC–the entire island is covered in snow!: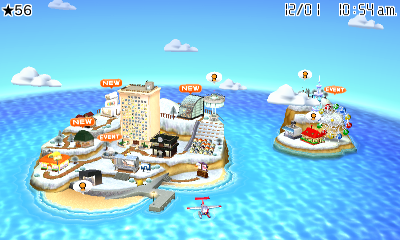 Plus, there's lots of new seasonal clothes so be sure to check all the shops! As for main inventory, the interior shop has the latest monthly interior: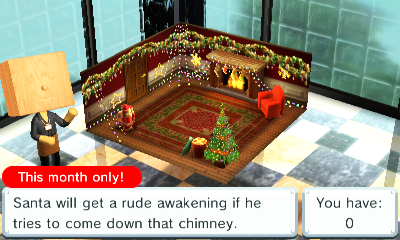 Holiday interior! And it's beautiful T~T Just look at it: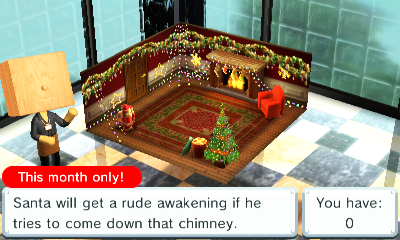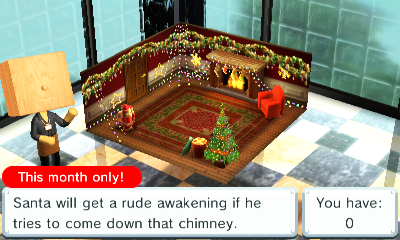 With the new season stuff out of the way, here is an update on the residents. It's mostly just been more kids–more traveling, more visiting, and more being had. The strangest being this child: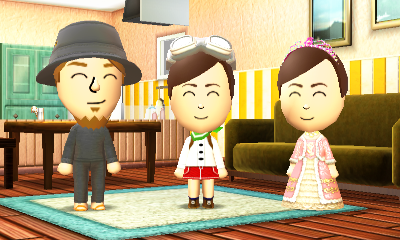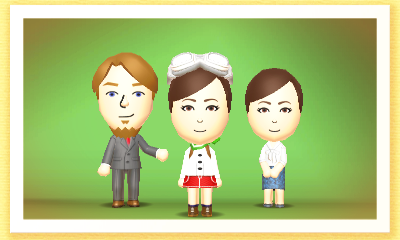 I stopped bothering with editing their appearance and also just accept their default name unless the couple has a specific kid that needs to be born. And so it's kind of scary they had a daughter who looks just like my Mii who also is named Jennifer and has the same personality.
She wasn't the only one born of course: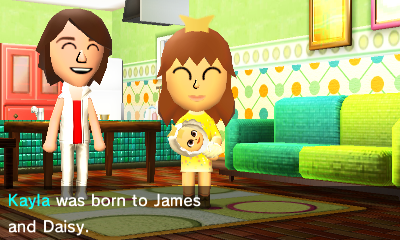 Traveling adventures of the various Miis who were sent off 2 weeks ago: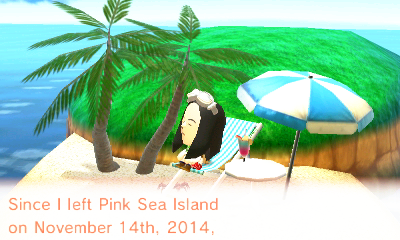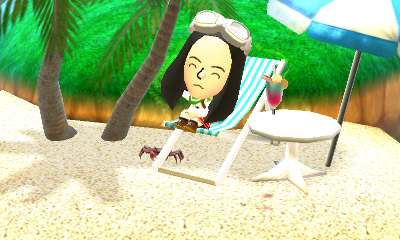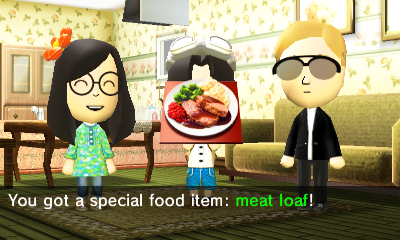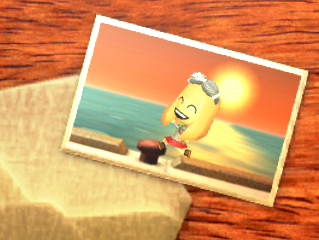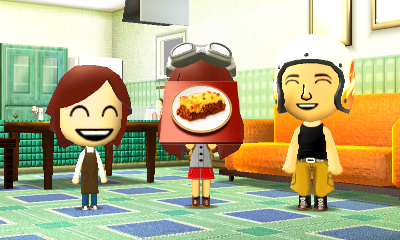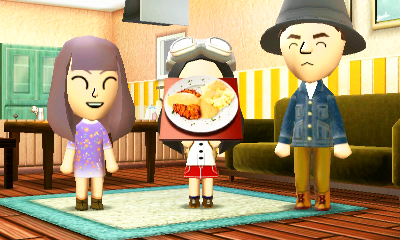 I also managed to get new campers! (this one is using a sketchbook):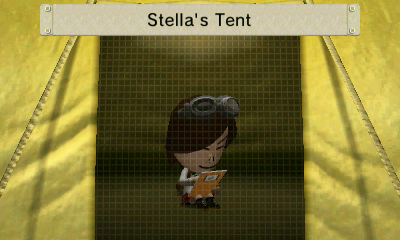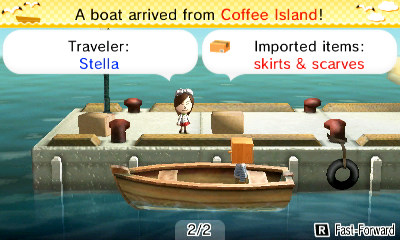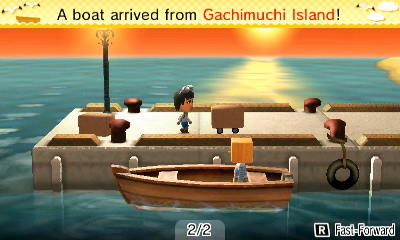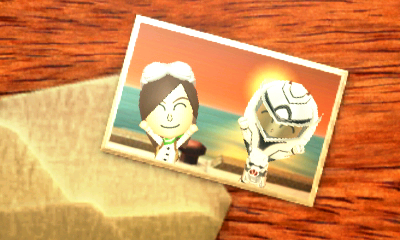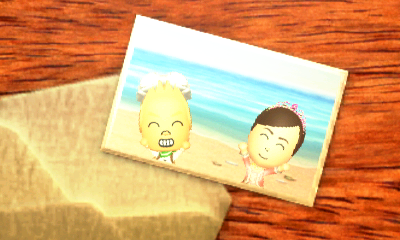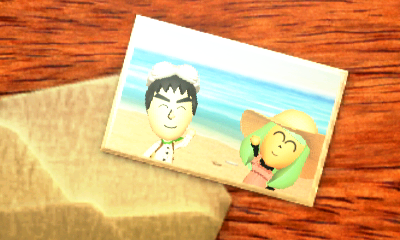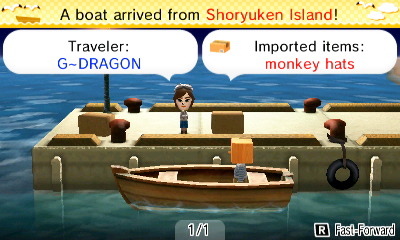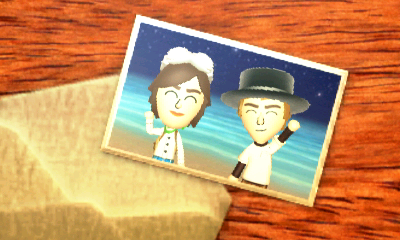 AND FINALLY GOT MY PACKET OF TISSUES! Which means I managed to get all the treasures!: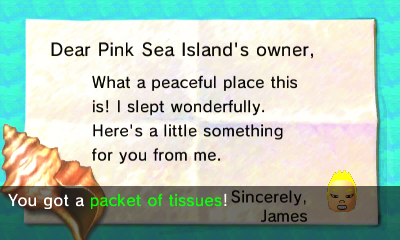 There was even a special News Flash: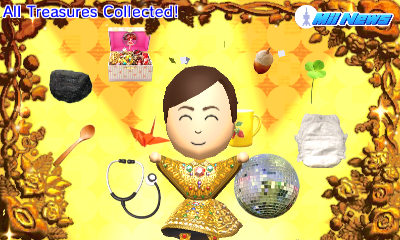 In video form:

Note: I received the game early from Nintendo. Thank you, Nintendo! :D If you are interested in Tomodachi Life, you may want to look into picking it up!