So, firstly, Happy Christmas Eve everyone! If you do not celebrate Christmas: Seasons Greetings, Happy Holidays, Happy last day of Hanukkah, Happy Kwanzaa Eve Eve, and Happy Winter Solstice! If you haven't been playing Tomodachi Life too much, I'd recommend playing today as it is the only time you can buy the Roast Turkey in stores!: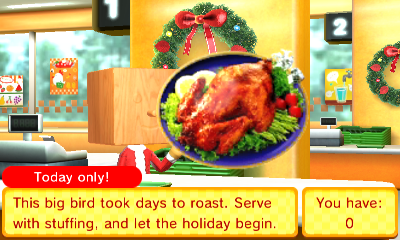 If you buy it once, you'll always be able to get it at least! Not to mention that the shop clerks will wish you a Happy Holidays and Seasons Greetings as well!
Speaking of the shop clerks… look at how dressed up they all are: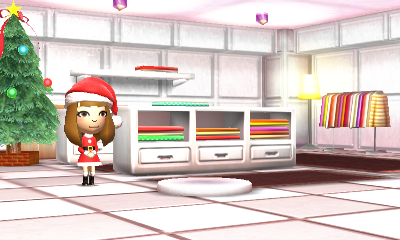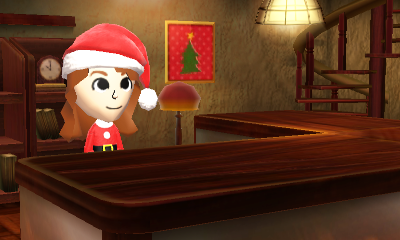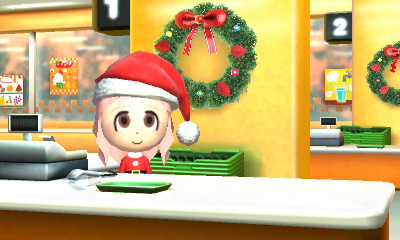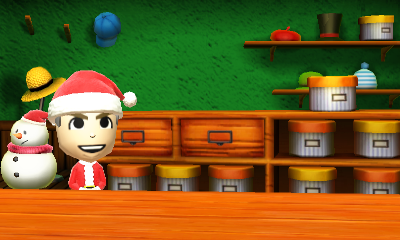 And don't forget to listen to the festive music they are now playing:

And on the island itself too!:

Note: I received the game early from Nintendo. Thank you, Nintendo! :D If you are interested in Tomodachi Life, you may want to look into picking it up!