The 16th means the 2nd item of the month is officially out :D This time, we have the Pawn Shop Uniform!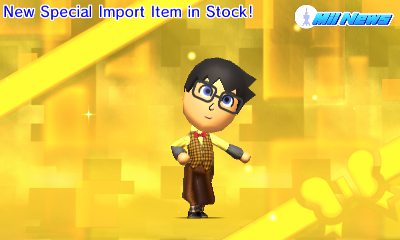 It is $40 and available in Orange, Yellow, Purple, and Blue.
Not too much has happened since last time. We received a letter from one of our own travelers: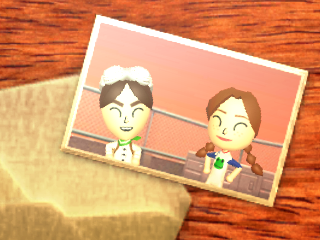 And actually had a new traveler camp out: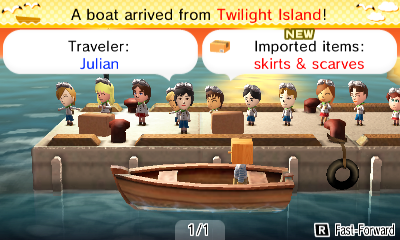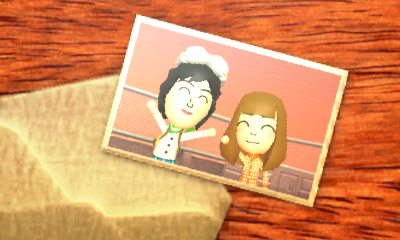 I finally got the tiara color I wanted to match my Mii's dress: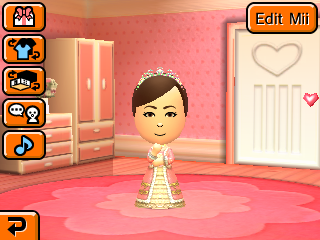 A new engagement and wedding happened: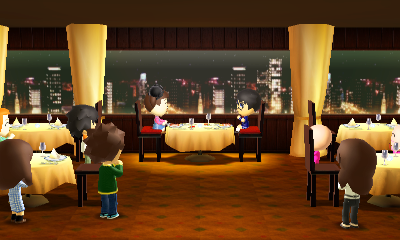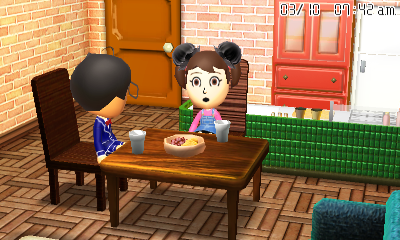 Meanwhile, two new Miis ended up getting set up: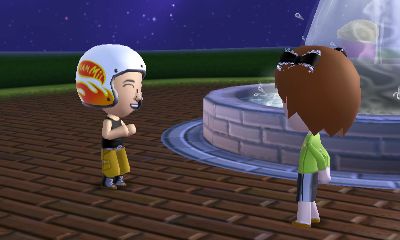 Plus a few random news updates: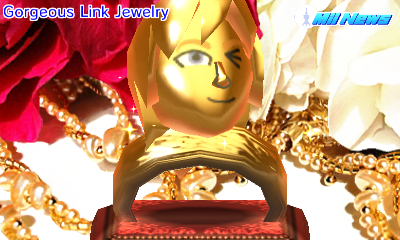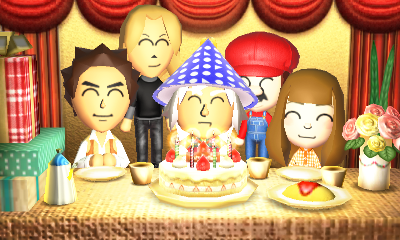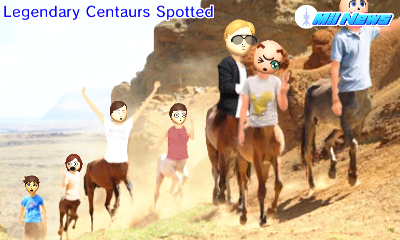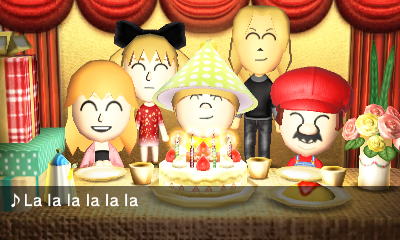 But as for the biggest newsflash… I moved in the final 6 residents to Pink Sea Island from a lovely Classical Music Anime that then crushes your heart and soul for absolutely no reason because they deserve somewhere to be happy which ended up getting us to 100 and a special newsflash!: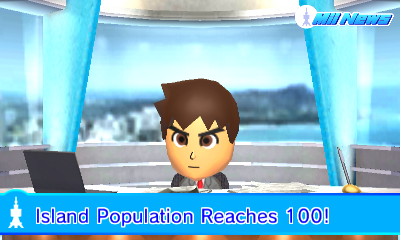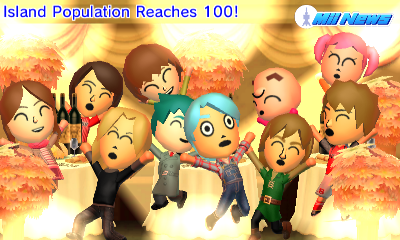 You can find all 6 on the QR page, but here is a sneak preview of 4 of them just enjoying the things they love and actually getting to live the life they deserve: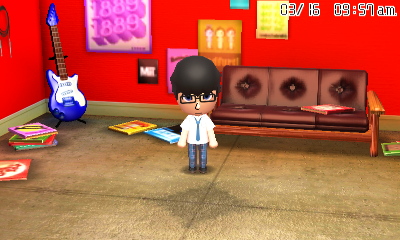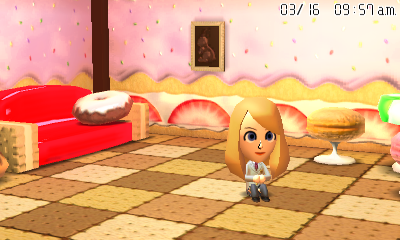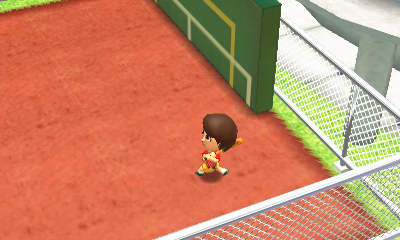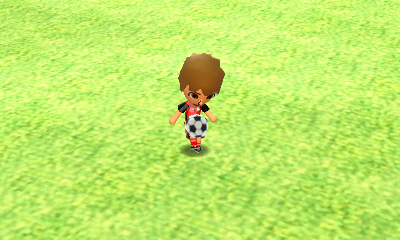 Note: I received the game early from Nintendo. Thank you, Nintendo! :D If you are interested in Tomodachi Life, you may want to look into picking it up!