It's weird having the "plot" essentially all done and just wandering around doing houses. It really makes me wonder if anything happens once you've done a house for everyone. I've definitely forgotten a few things while doing houses or gotten things later I'd want to implement so I expect to do that a lot once I've made everyone's house (just to make sure I have everything). But yes, onto today's customers!
I started playing a bit later today as I wanted to get QRs done first. I realized I somehow missed some though so I had to check back to my ACNL game… unfortunately, I started a day to do some QR codes already and didn't want to just save without doing someone's house/waste the day so I went out and Chrissy was there! She wanted a delightfully dotted room/lots of polkadots. I made sure to at least record locally.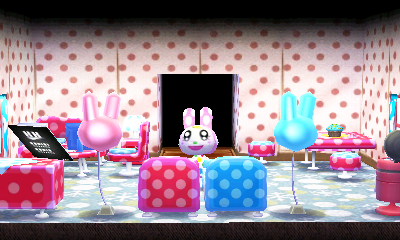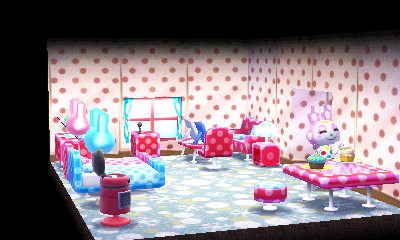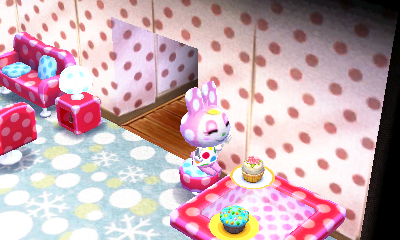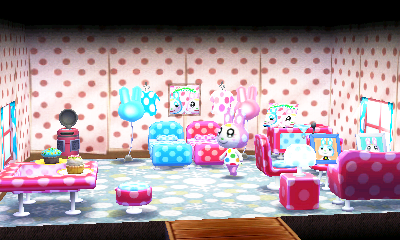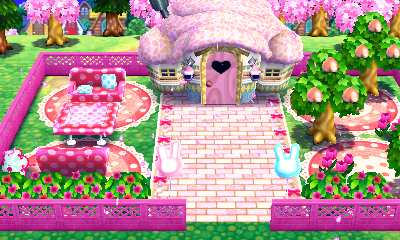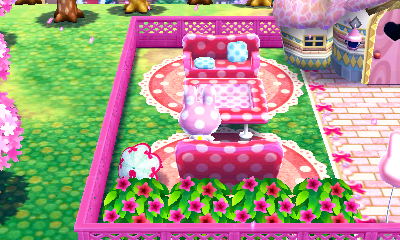 Emotion learned: Inspiration
Rating address: 0908-7704-173
Phil was the first villager I ended up picking once I started streaming. He wanted a personal micro cosmos.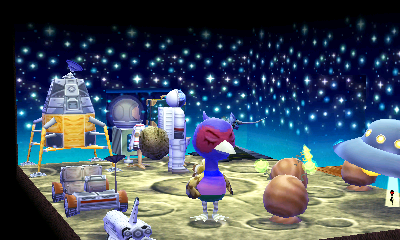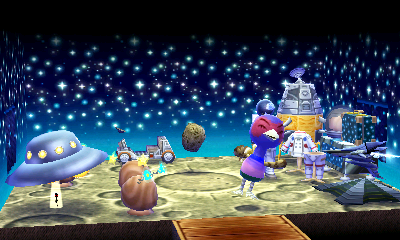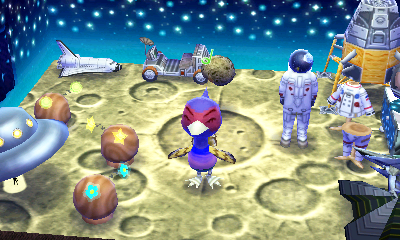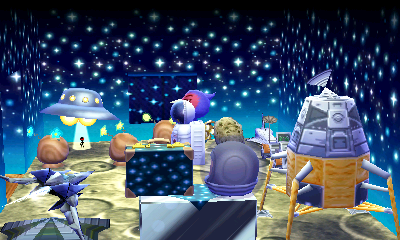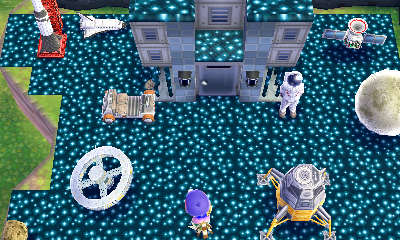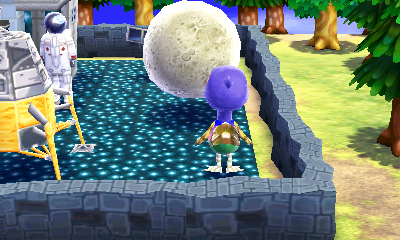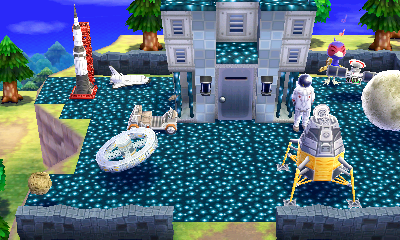 Emotion learned: Disagreement
Rating address: 0100-7704-839
Next was Pango who wanted a Posh, private day spa. I was hoping to earn more baths from Pango's request, but I sadly did not.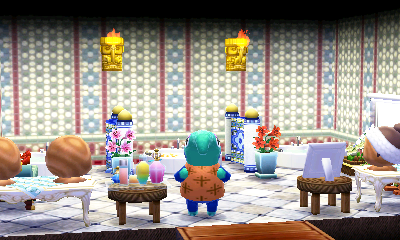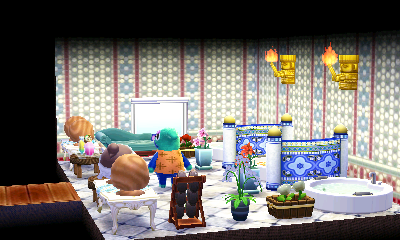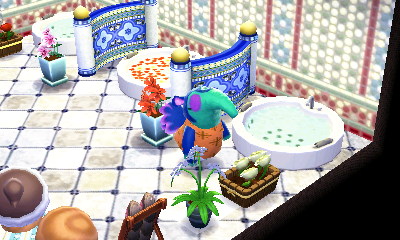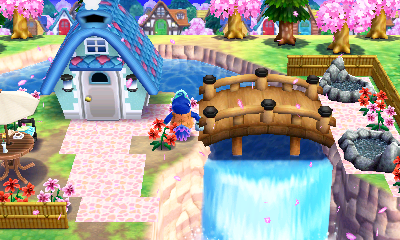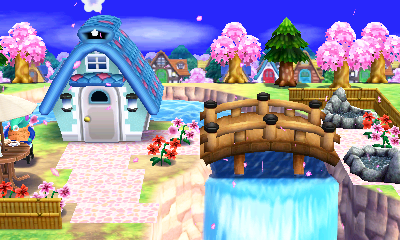 Emotion learned: Shock
Rating address: 0403-7709-869
Paula was the next I picked just because it sounded cute. She wanted a Karaoke Parlor.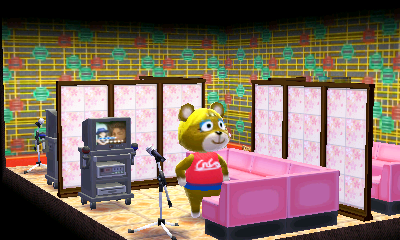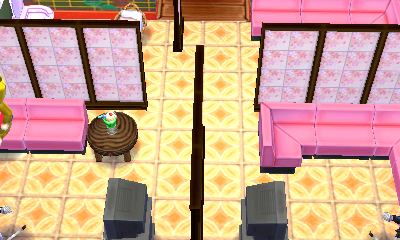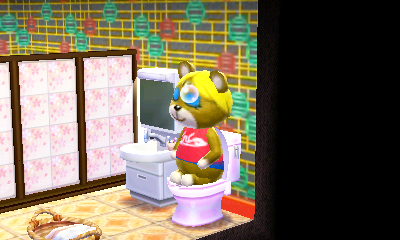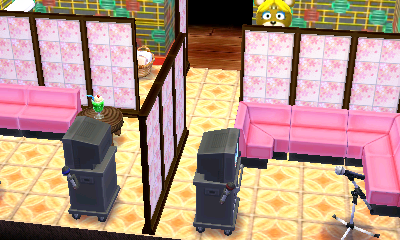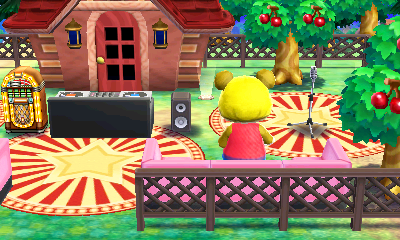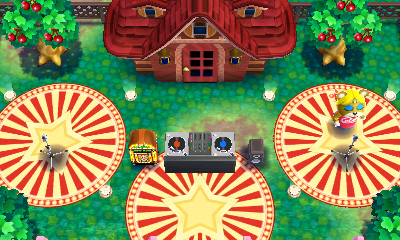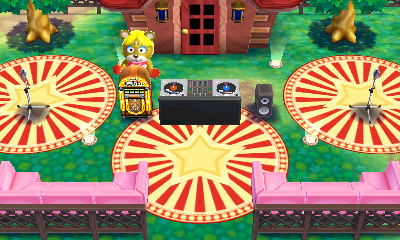 Emotion learned: Apologize
Rating address: 0107-7702-859
Alice wanted a mix of antique pieces. I was hoping to get a lot more than I did with her room, but I still tried my best.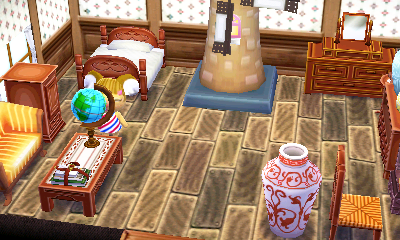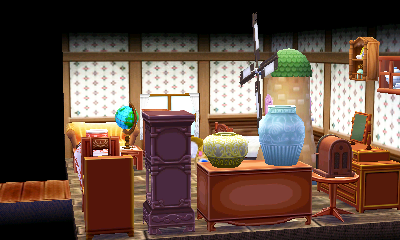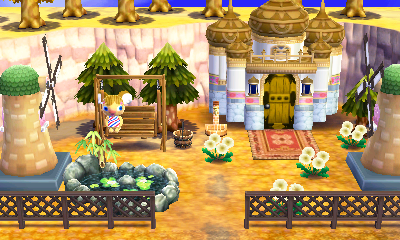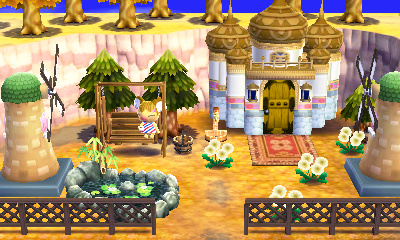 Emotion learned: Resignation
Rating address: 0298-7701-860
I then decided to browse the Happy Home Network briefly to check out some of the high rated homes/places. I only visited two, but they were both quite nice.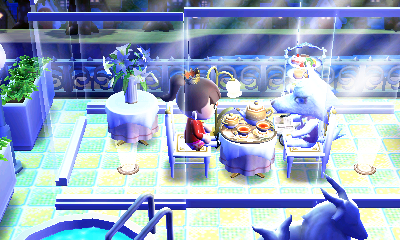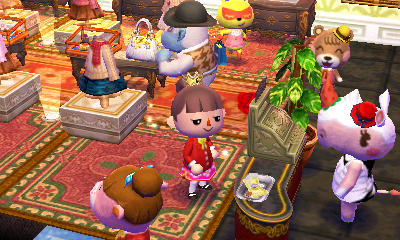 I hope someone likes my places that much too one day. Once I've unlocked more things, I'd love to take another look at some rooms for when I'm struggling a bit with ideas just to get some inspiration.
Beardo was one I had been looking forward to from some of the early game footage shown. While his theme doesn't seem as much about tea now, I still put a lot of that into my home for him despite him only asking for a "Landscaped Garden".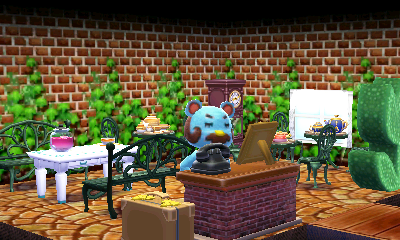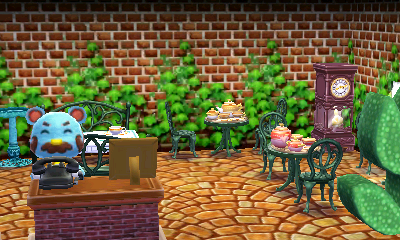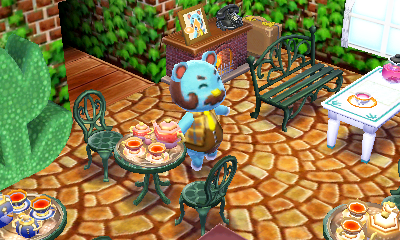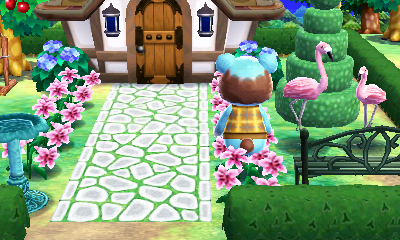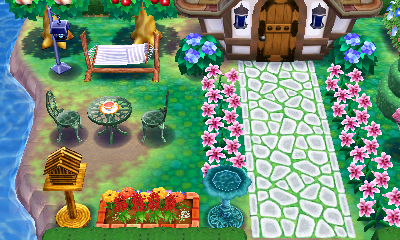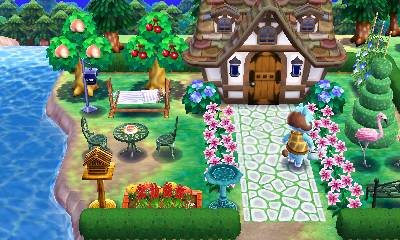 Emotion Learned: Happiness
Rating address: 0707-7704-850
Friga was picked due to her wanting a "Classy, royal, room". I was really hoping it'd unlock more stuff to my tastes. It sadly did not.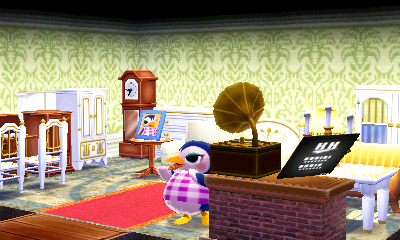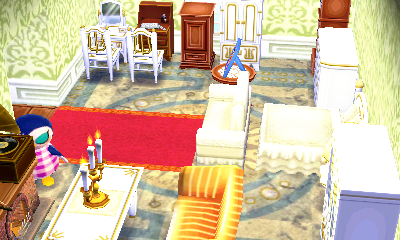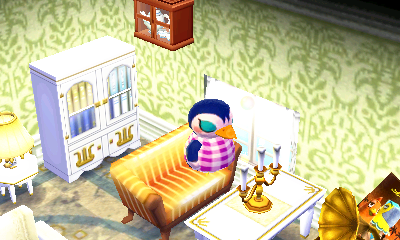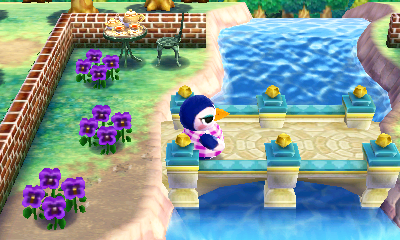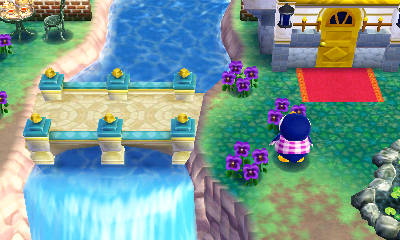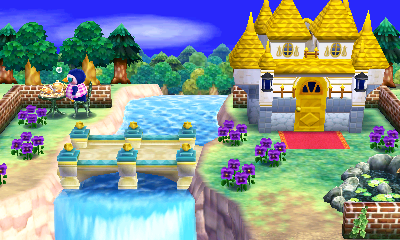 Emotion Learned: Sunniness
Rating address: 0298-7702-170
I was incredibly excited when I saw Amelia though. She wanted an Elegant, Lofty space and from what I had been told, she unlocked fountains. I'M STILL SO HAPPY ABOUT FOUNTAINS.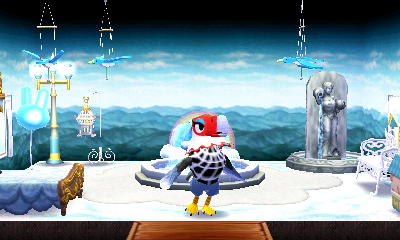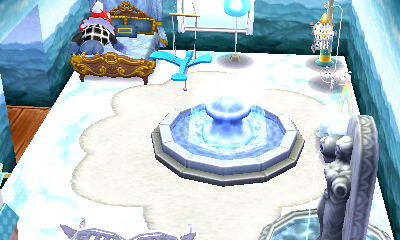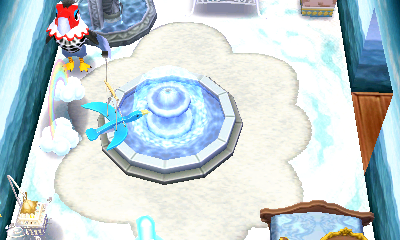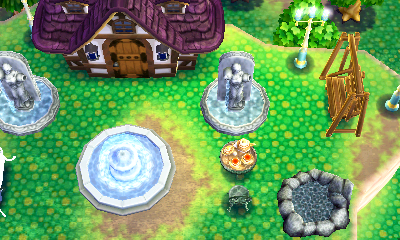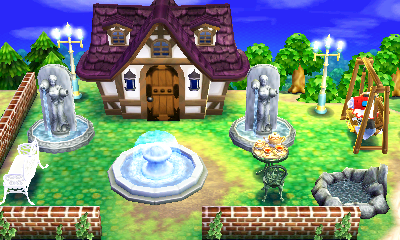 Emotion Learned: Sheepishness
Rating address: 0293-7705-192
Next was Roscoe who I knew still had several things I needed. Even though he is one of the ones that shows up in the early crowd more often than not, I kept seeing a lot of themes I'd pick over him. It was nice to finally get him all settled in his "Black & White Bastion" though.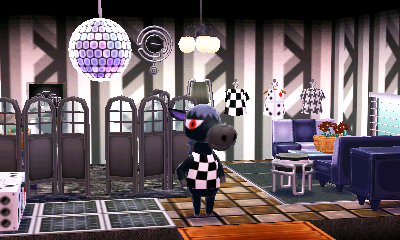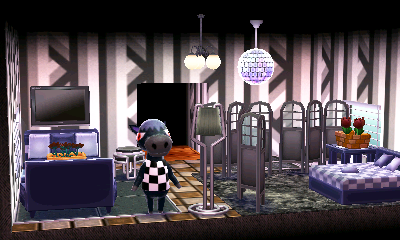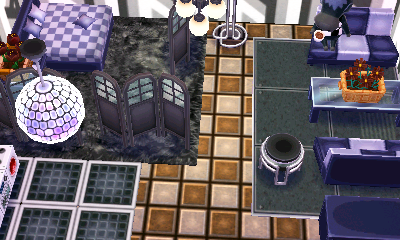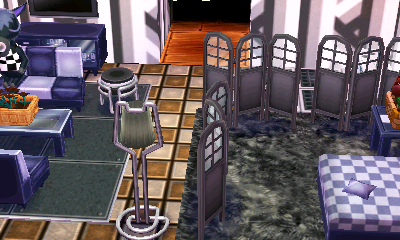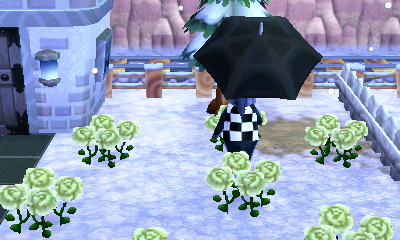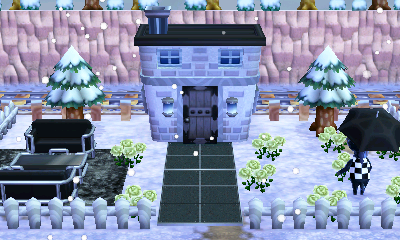 Emotion Learned: Sorrow
Rating address: 0508-7701-182
Margie was next and she wanted a Place full of clothes. This was a fun design to play around with custom patterns more.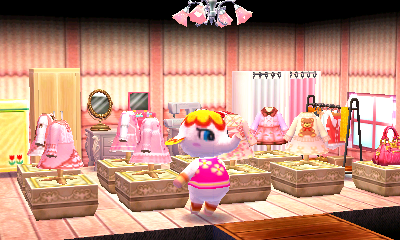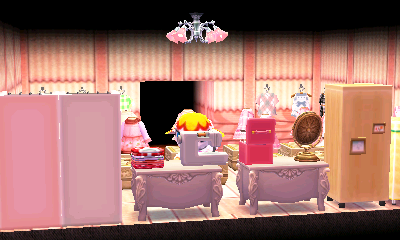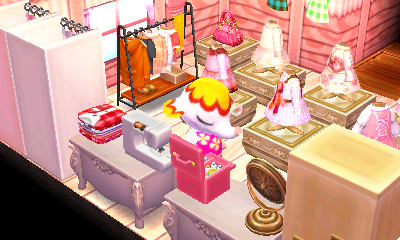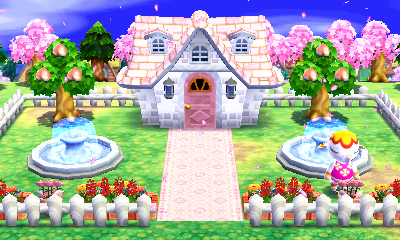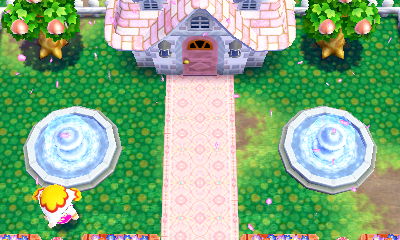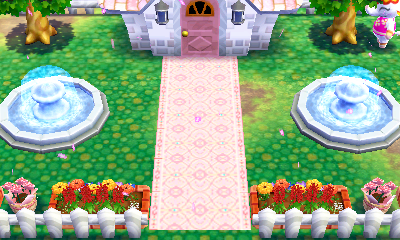 Emotion Learned: Disbelief
Rating address: 0498-7709-182
Nothing stood out for me in the next group and I knew I wanted to add a fountain to the Hotel, so I decided to go and re-do it to add more of the water-accents in.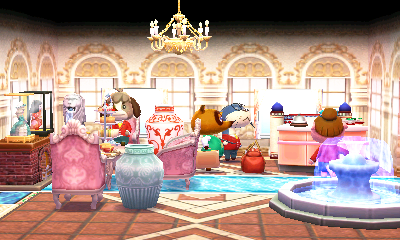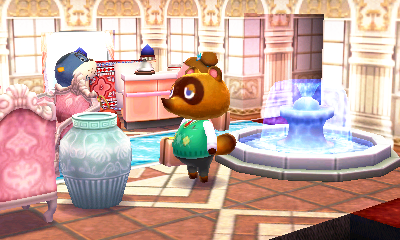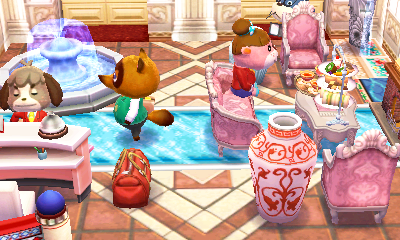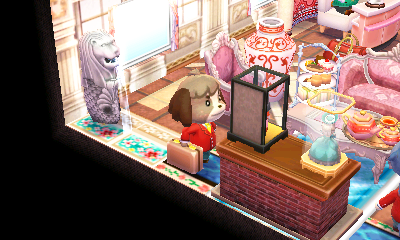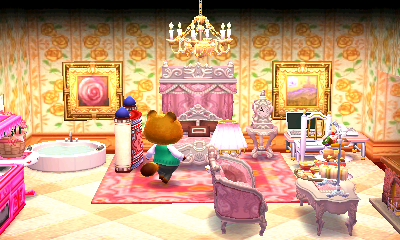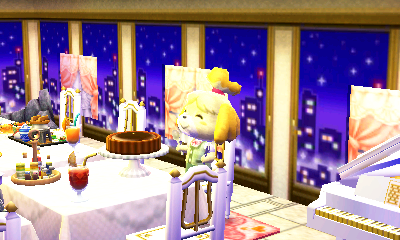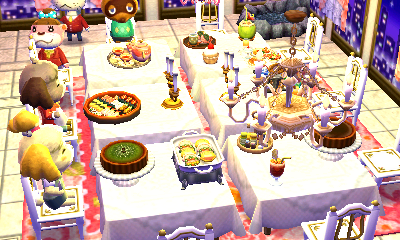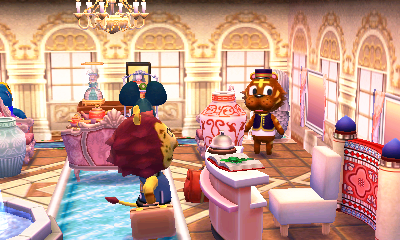 Updated Rating Address: 0393-7702-112
Unfortunately, it was another group that really didn't stand out so I let the stream chat pick. Tabby ended up winning the vote with her Old, abandoned, hospital theme… which was honestly probably my least favorite of the bunch. At least it's out of the way now.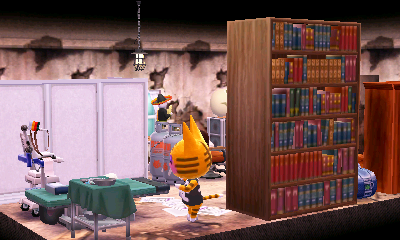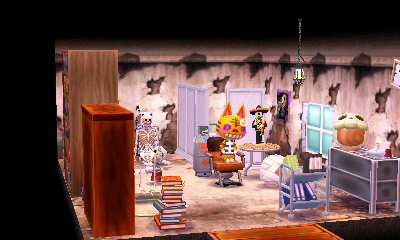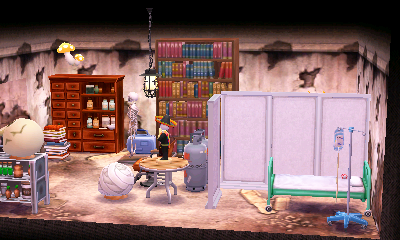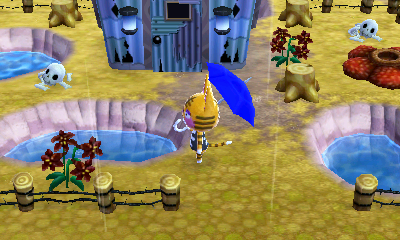 Emotion Learned: Daydreaming
Rating address: 0697-7701-127
Tammy then showed up and with October only a few days away, I decided to go ahead and do her theme of a Halloween-themed place/Halloween Party.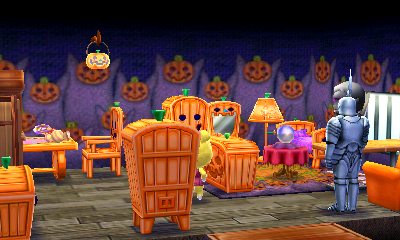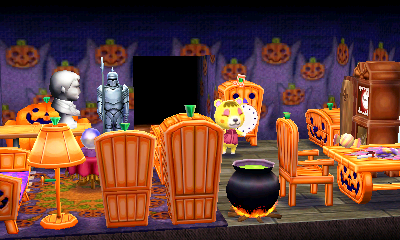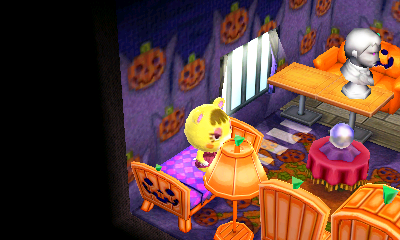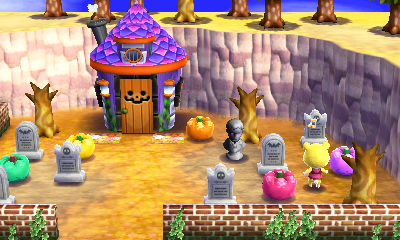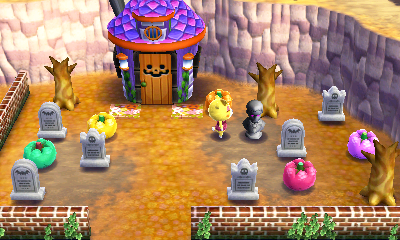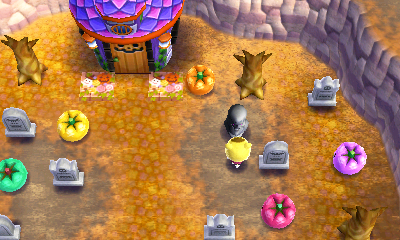 Emotion Learned: Fearful
Rating address: 0803-7704-807
I left the next selection up to chat vote again. Zell ended up winning with his "Themed Hotel" theme. I'm still not 100% sure if I covered it properly, but I still had fun with his room.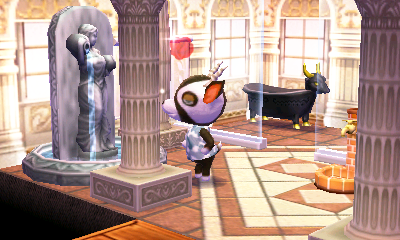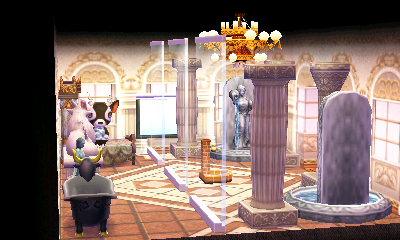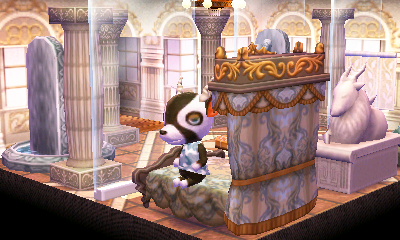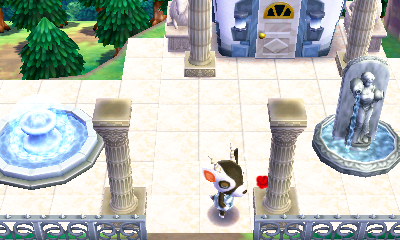 Emotion Learned: Outrage
Rating address: 0397-7702-807
I decided to do Bubbles' Home next as Bubbles' "Indoor Beach" theme had popped up a few times and I was hoping for more beach/water items anyway.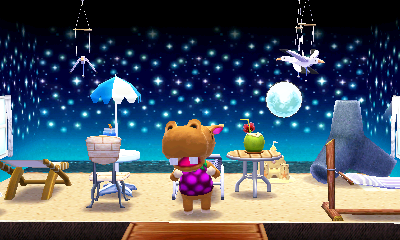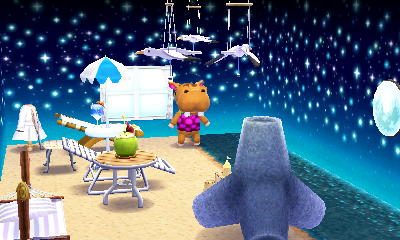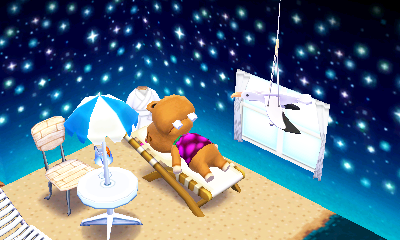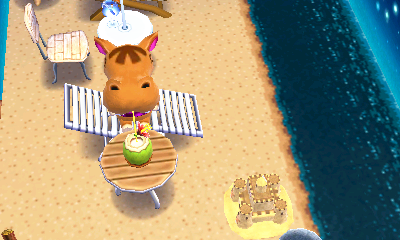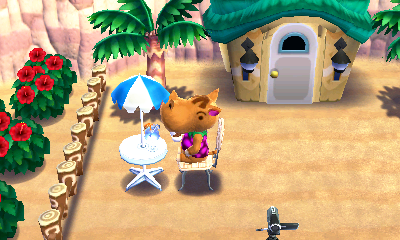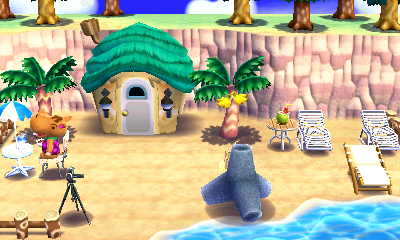 Emotion Learned: Amazed
Rating address: 0903-7705-875
Then, to end the night I did Bluebear's theme–A Supersweet Bakery! Even though I had most of the sweet-relate stuff unlocked, I did get a bunch of cool things from her home. Plus it was just a cute theme to finish off with.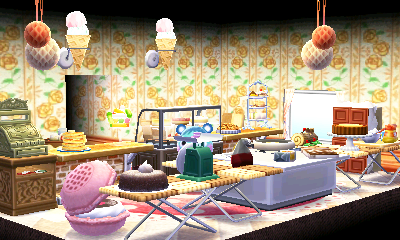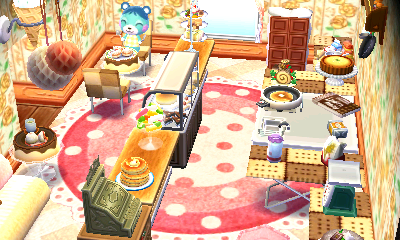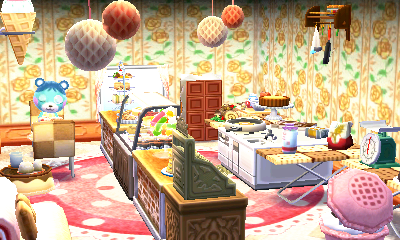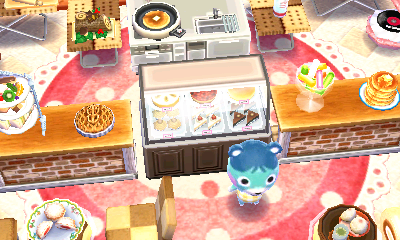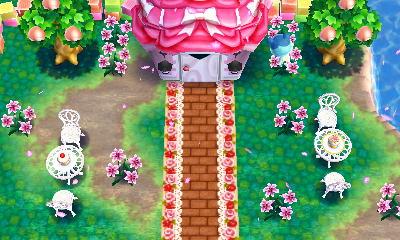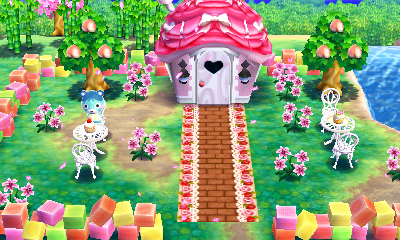 Emotion Learned: Girl's Pose
Rating address: 0096-7704-115
Finally, my father surprised me with two more boxes of the Amiibo Cards! I sadly didn't have much luck after the first few packs, but I only have one card left now (Clyde). We may have gotten him from someone, but I'm not going to update anything until the card is successfully here. I also have a new page for all of my extra Amiibo cards now.