Okay, so I'm essentially doing this based on the conferences. So, Day 1 is EA, Day 2 will be Microsoft and Bethesda, Day 3 will be PC Gaming Show, Ubisoft, and Sony, with Day 4's being Nintendo's. Any additional thoughts (such as things from random streams, announcements off presentations, or in the case of Nintendo, something during Treehouse Live), will likely be edited into the appropriate entry.
You can also find some quick thoughts over on my twitter. If you're new here and/or to my Twitter, the important thing to note is I will only talk about things I have thoughts on so this isn't a full summary of everything that was shown.
EA
When it comes down to it, I wasn't really expecting to have much to say about EA's stuff, and well, that expectation holds pretty true here.
In fact, I didn't even care for anything until about 20-30 minutes here and it was just that a classic beetle will be in the upcoming Need for Speed game, Need for Speed: Payback.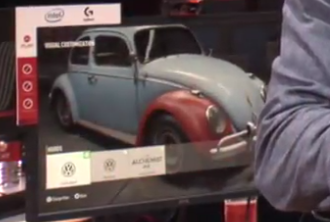 Unfortunately, this Need for Speed isn't really catching my attention. I used to really love the Need for Speed games and generally like games with a huge story focus, but for whatever reason, it hasn't worked for me with the Need for Speed series. Payback especially makes me feel like it's more of a Fast and the Furious game than a Need for Speed game and it just doesn't work for me. I think I just enjoyed Need for Speed more when it was a bit more casual and just a fun racing title. The games used to be must haves for me, but now they've become "maybe I'll get it eventually" and that makes me sad. It does look interesting, but it's just not really what I look to the series for. As mentioned, maybe I'll still get it eventually, but we'll see…
Next up was A Way Out which I actually think looks pretty interesting. It's essentially a Co-op prisonbreak game with tons of different ways to handle situations between two friends.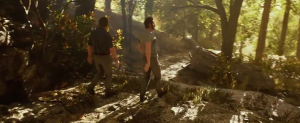 That said, while I think it looks really interesting, I don't really know if I'd personally enjoy playing it myself. I will likely keep an eye out on it though.
I've never cared too much for the Battlefront games so even the Star Wars ones have never really caught my attention. Thinking about it, the only Star Wars game I really enjoyed was SWTOR before it kind of went downhill when it introduced its Cash Shop program. I did think Star Wars 1313 was interesting though, before it was cancelled anyway. That said, I'm sure my husband will be getting Star Wars Battlefront II if it really has improved so I'll get to try it :P
And that's it for Day 1! :) Tomorrow will feature any thoughts I have on Microsoft's and Bethesda's Press Conferences <3