Twitch Collection | Youtube Playlist | ACNH Overview
The day kicked off and continuing with my ridiculous goals, I paid off my final house loan.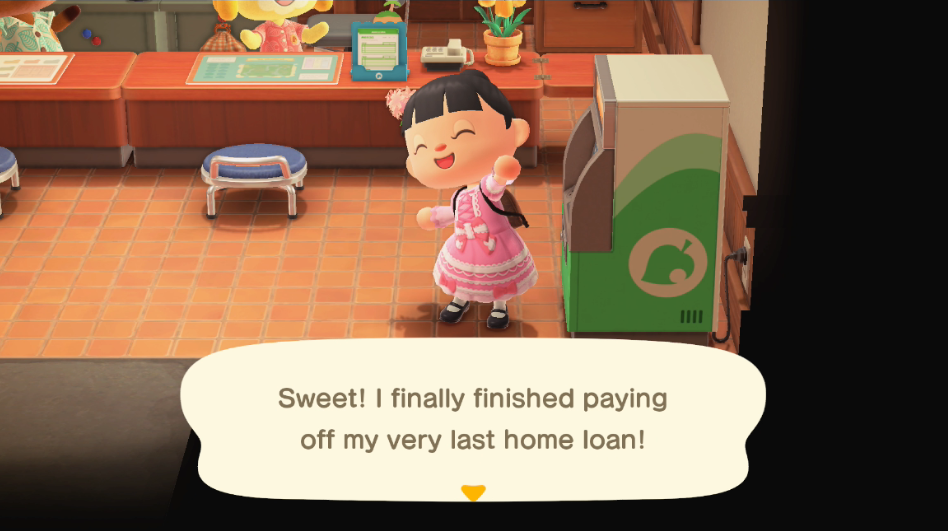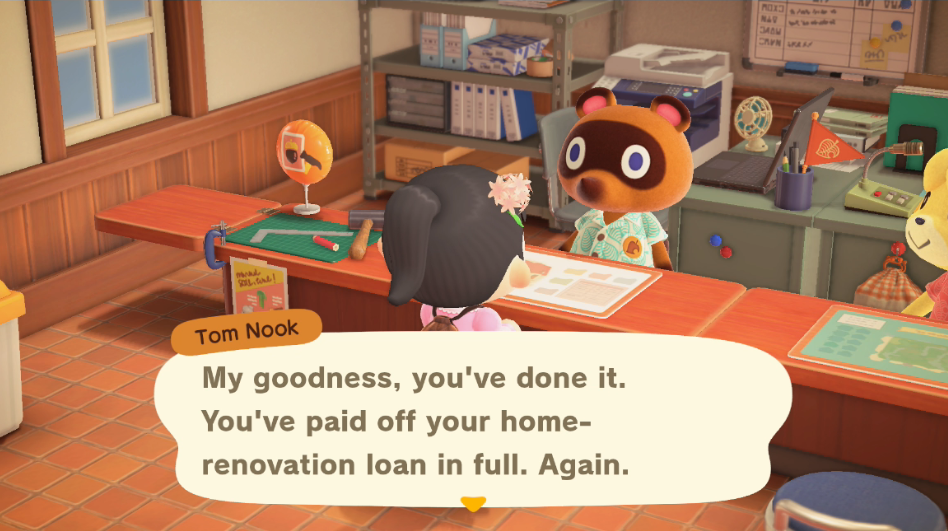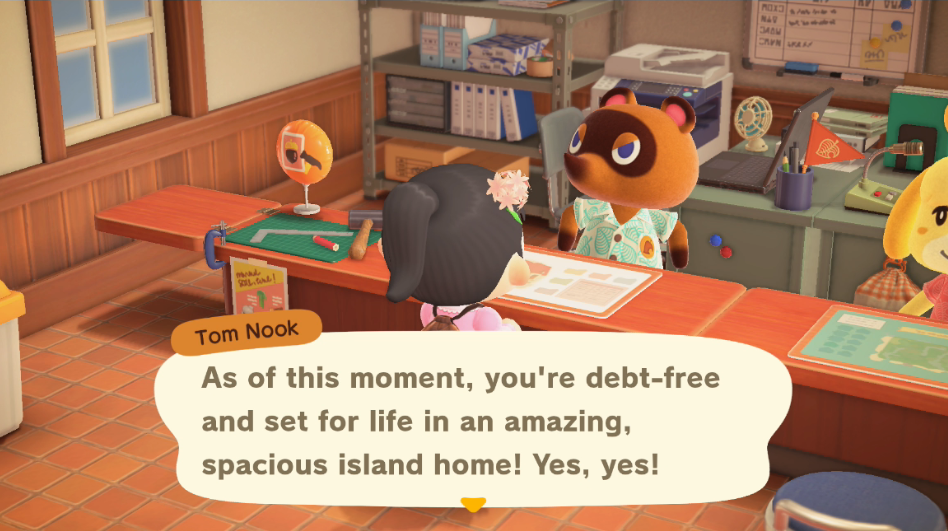 I'm super disappointed we can't seem to expand the side rooms. Part of City Folk's problem was having a smaller house than Wild World so it kills me that we're running into that again. These are home console games. There is no reason some rooms should be smaller than New Leaf's. The bonus of free customization also just isn't really worth it– I held off on it simply because you could only upgrade OR customize which was silly to me and I wanted to have everything unlocked, but the few thousand you save isn't worth the millions for the final loan unless there's some like… pricey house structural options like how I could have a Castle in New Leaf.
After a bit of debate, I ended up going with this house design and the Pink Heart Doorplate: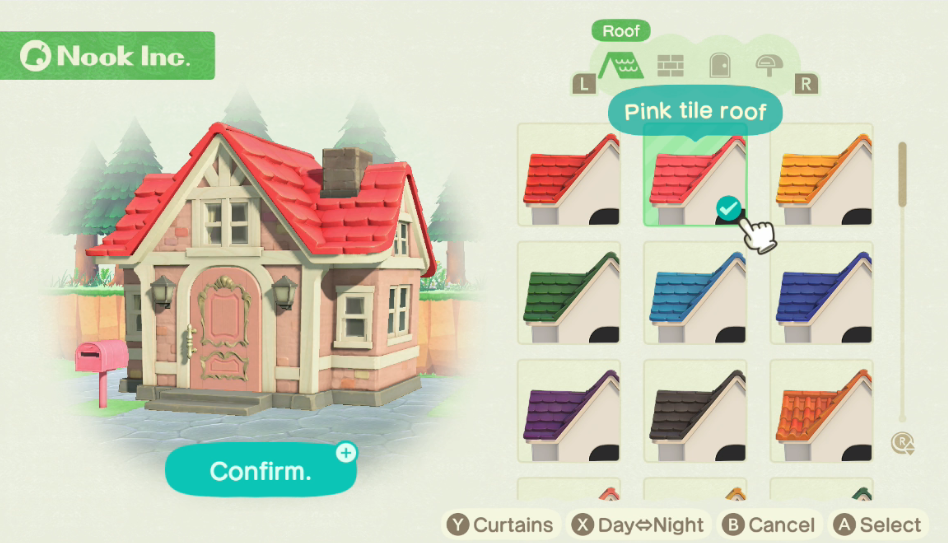 It feels weird not having the fence options too like New Leaf, but over all, it's at least really cute.
I also set up a bridge near my house to make it easier to get to the other side.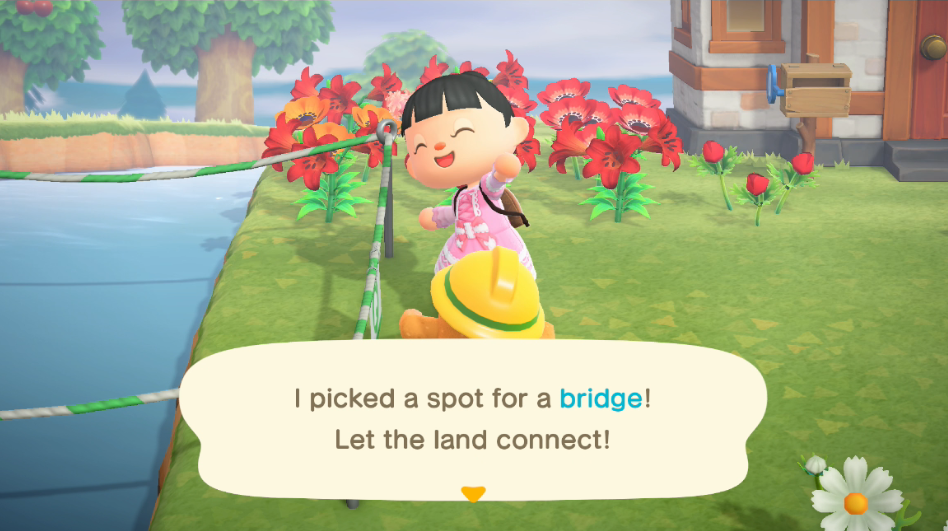 And then it was celebrating time. We had both the campsite and stone bridge being finished.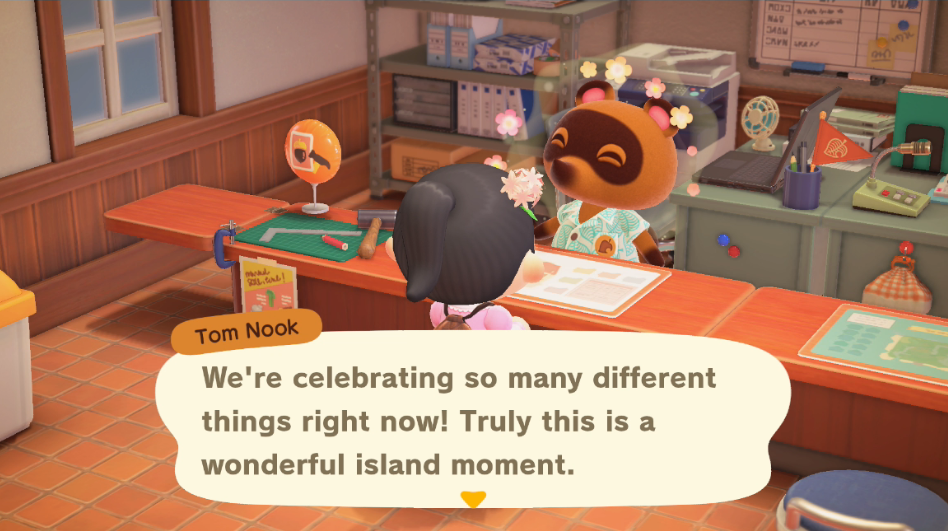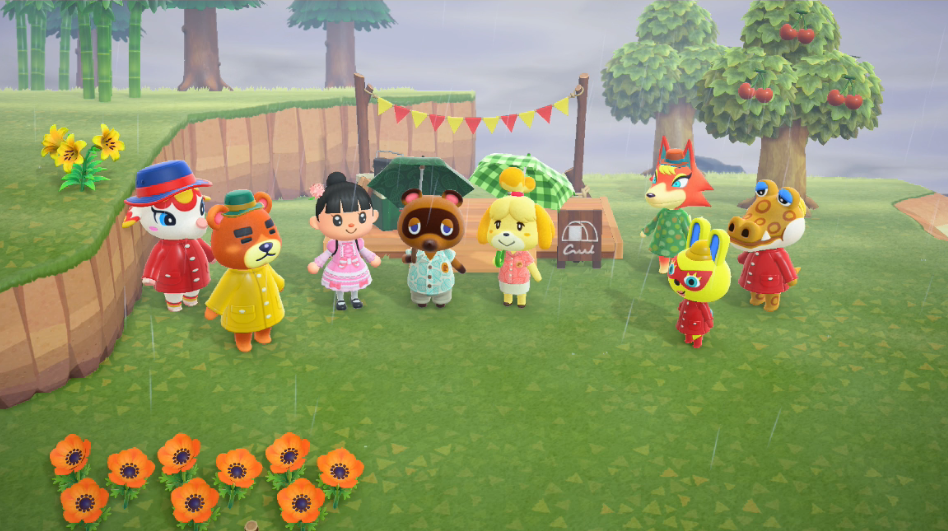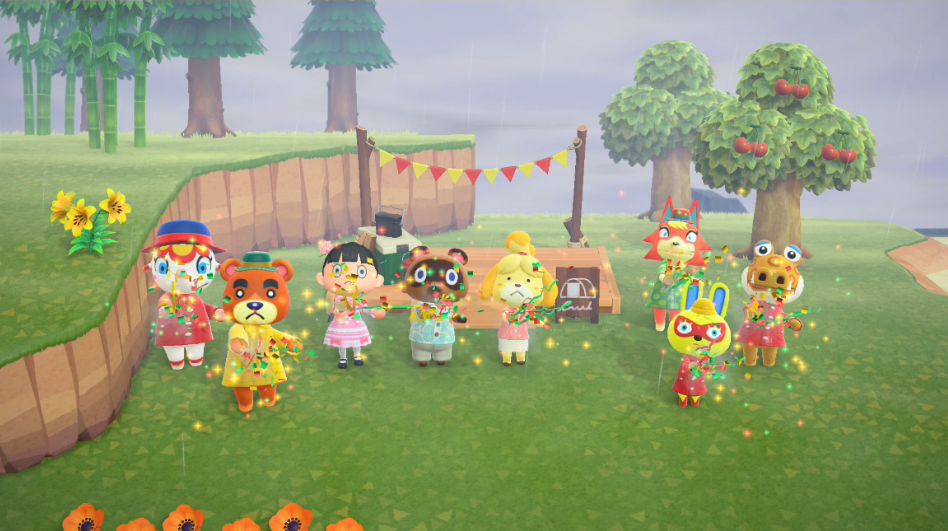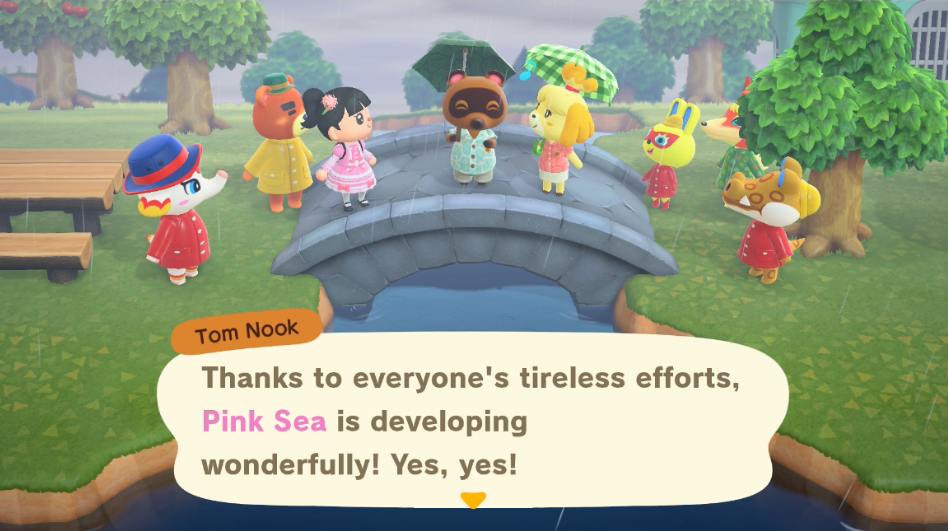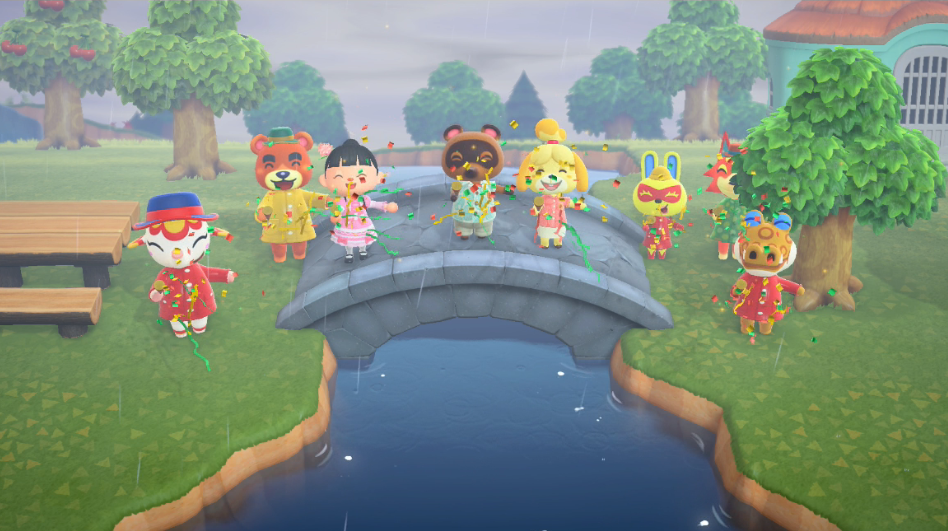 I normally like the cloud flooring a lot, but I just have mixed feelings on the animations. I'm not really into most of them to be honest.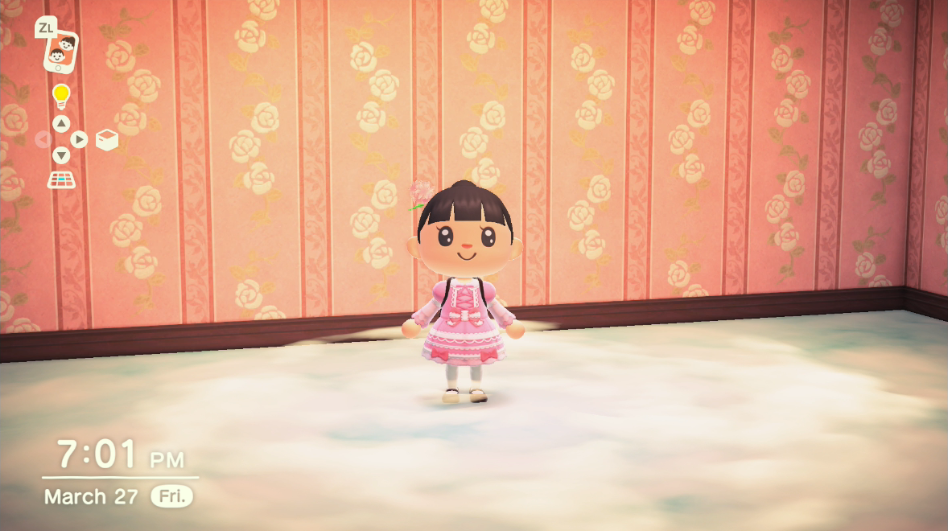 On the bright side, I finally caught a Barreleye!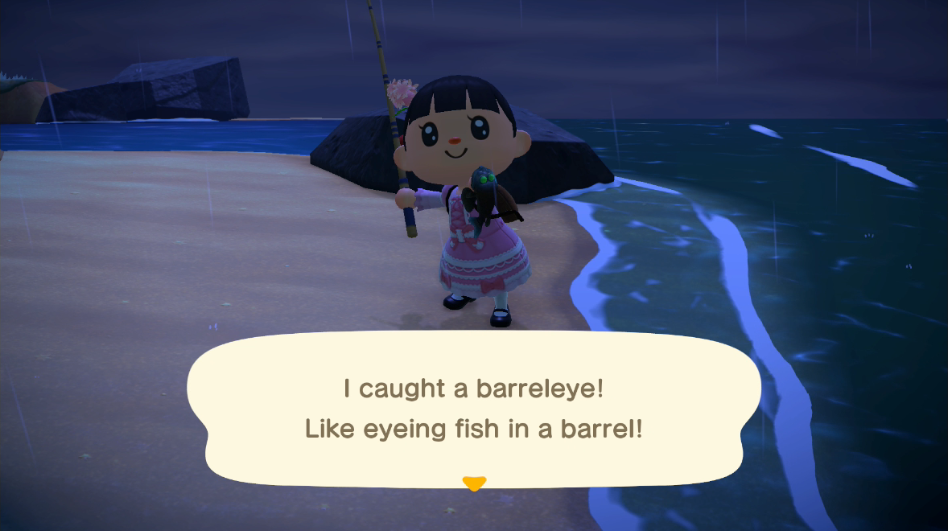 Happy to have another donation to the museum.