Twitch Collection | Youtube Playlist | ACNH Overview
Isabelle let us know again nothing was really going on, but she DID find one of her favorite socks in the washer and that's always nice.
I had gotten more mail, mostly catalog stuff, but also some nice gifts from friends. I also got a painting from Redd as Puku let me order one from her town last night– the Twinkling Painting and my third contribution to the art wing.
On my way to Blathers to submit the art, I noticed a dig spot in my Rainbow garden which just… absolutely killed me and made me want to find the flowers I have left even more so it can be done and I don't have to fear that happening again.
I then went to comb the beach just incase and found a DIY Recipe in a bottle from Curlos: Steel-frame wall. While it's not something I'd use, it is something I don't have and that's always nice.
Labelle was here at the plaza. To be honest, I don't really like fashion challenges, but at least this was in my wheelhouse.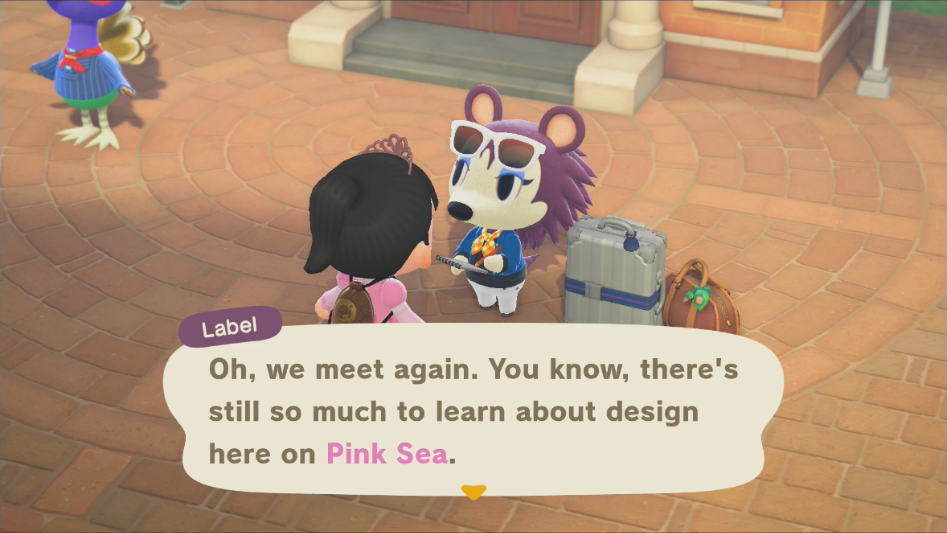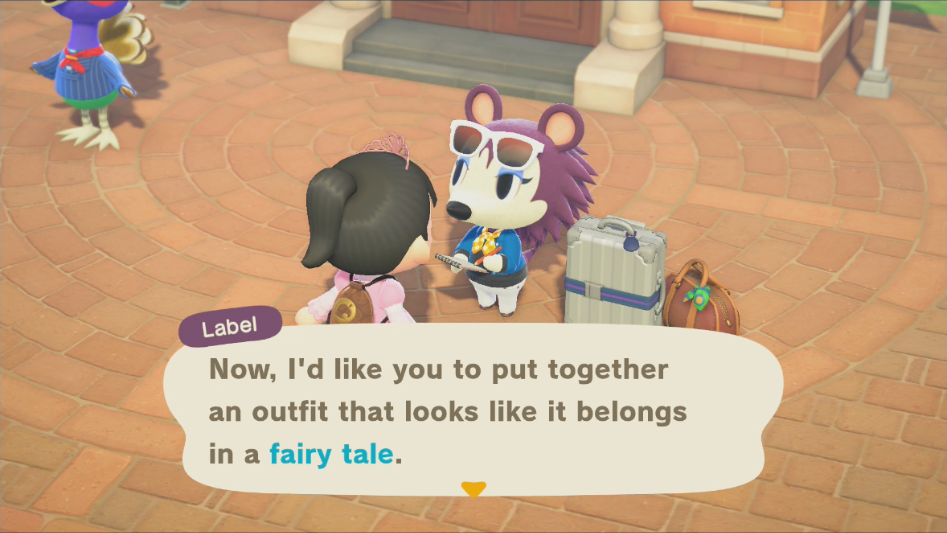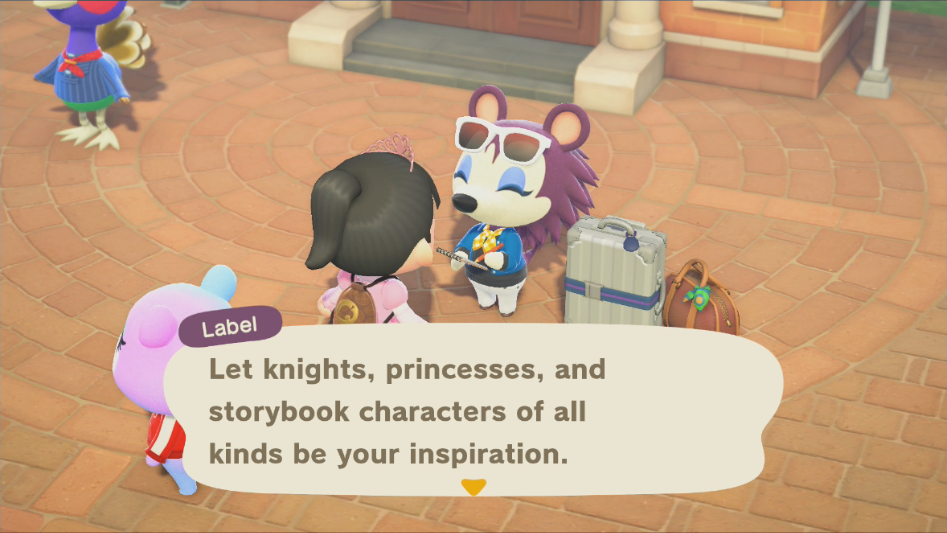 It was a bit of a toss-up, but I ended up going with this: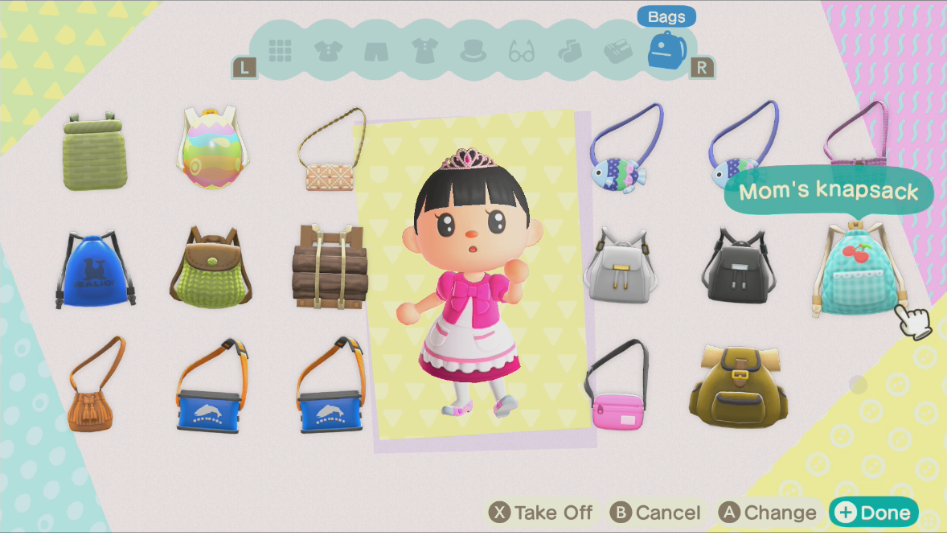 I mean, it's literally called the Fairy-tale dress. And thankfully I succeeded. I honestly never feel confident with fashion essembles. It's just not my forte. She gave me some sunglasses she made as a gift.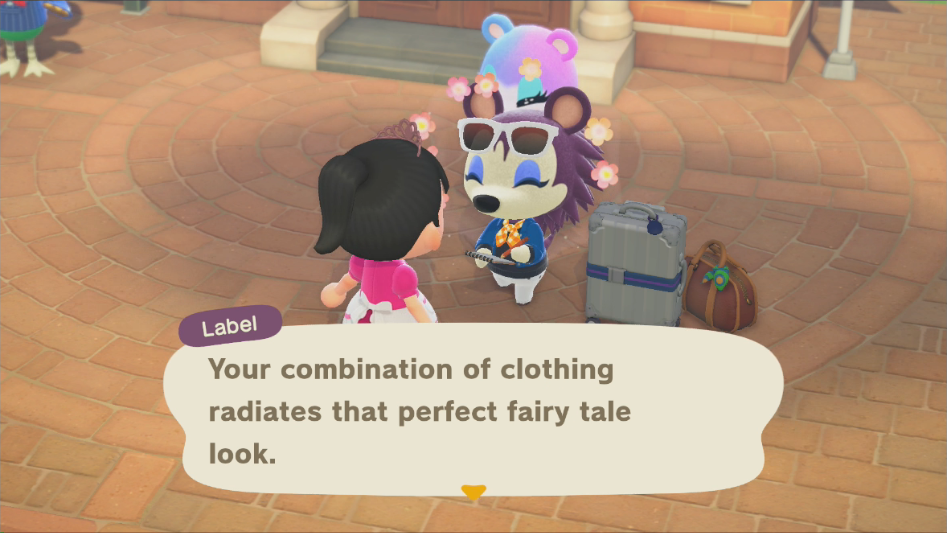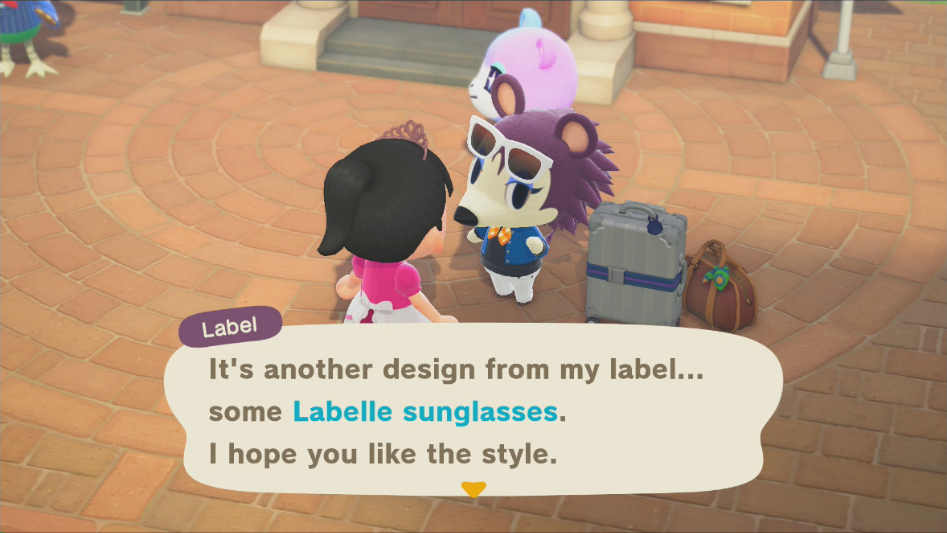 I then went looking to see if any of my villagers were crafting. Margie was sick so I got her some medicine.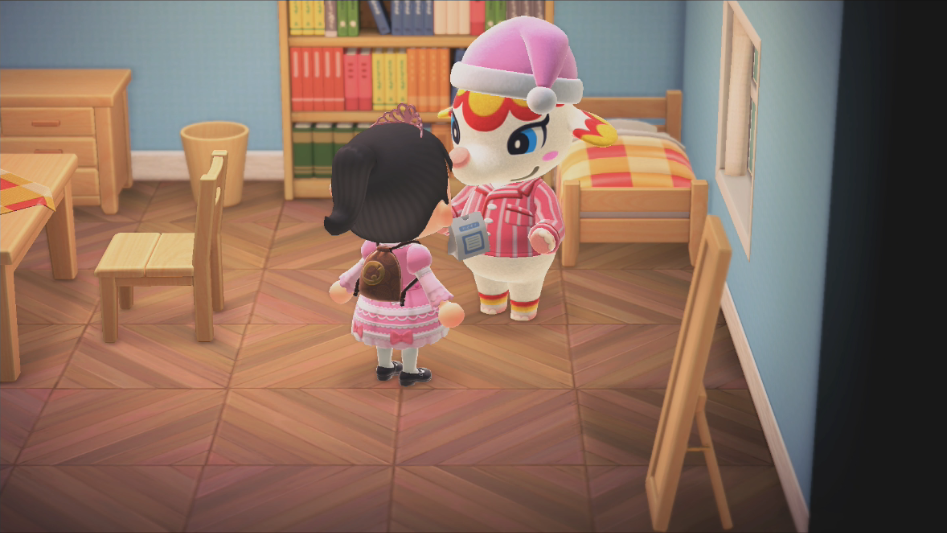 I know some people think being mean to the villagers they want to move is the way to go, but that's so cruel and I could never. All villagers are great and like, if I could have everyone I would, but I can't help wanting my favorites. I need to actually talk to the campsite villagers too at some point, but I just constantly worry somehow they'll immediately kick someone out and take over even though that is… not possible without any approval.
I then went off to send some mail– Mika had sent me a fake painting to catalog and it was off to Ruu next who wanted to keep it. I also took the time to send off a recipe to my husband and complete my next Nook Mile goal: Mail a flower.
Speaking of flowers, as mentioned earlier, I'm so sick of trying to breed them :( So I ended up asking on Twitter and thankfully someone was nice enough to give me some for 5 Nook Miles Tickets and considering that's all I really spend my Nook Miles on, I had plenty.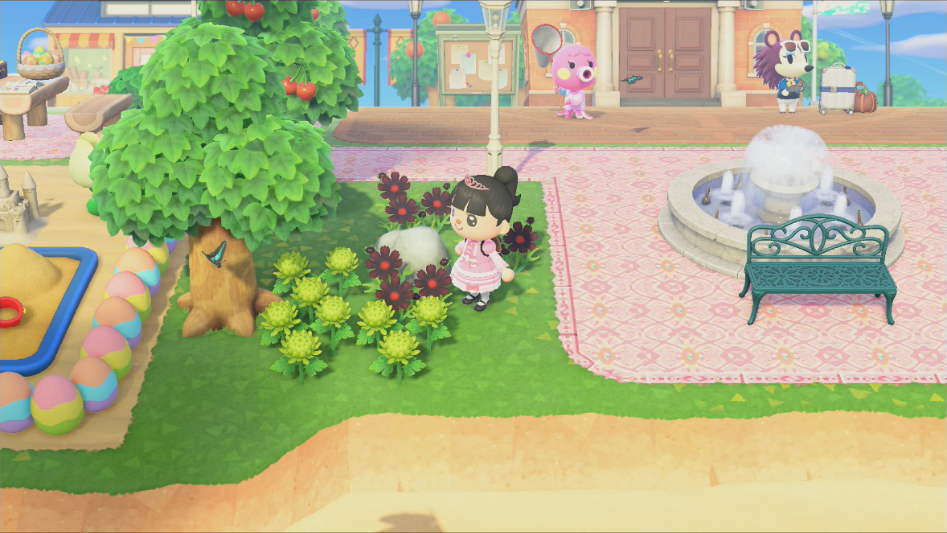 It was really nice to finish these areas up.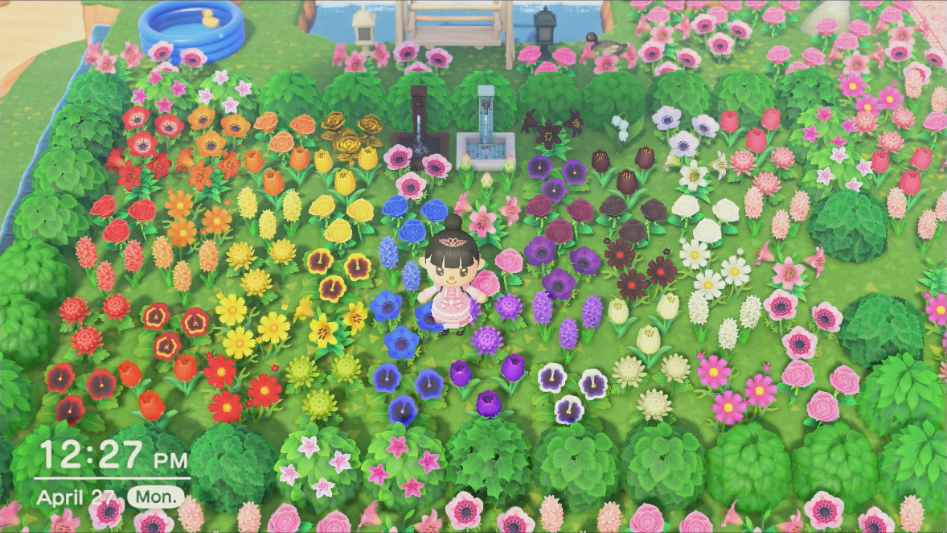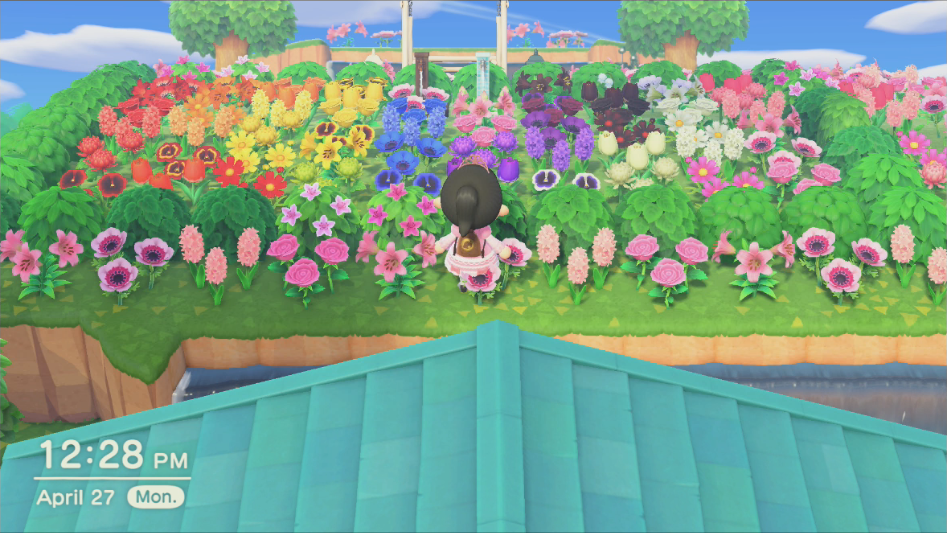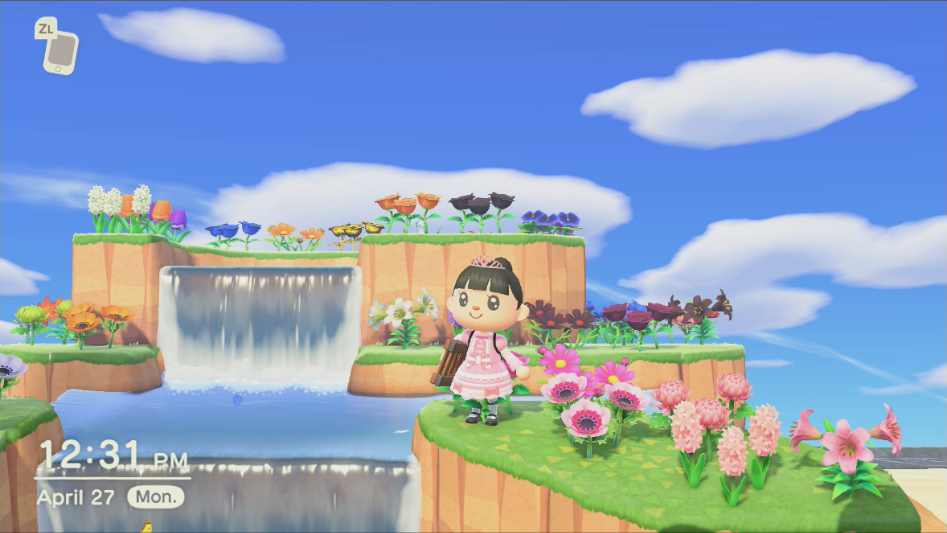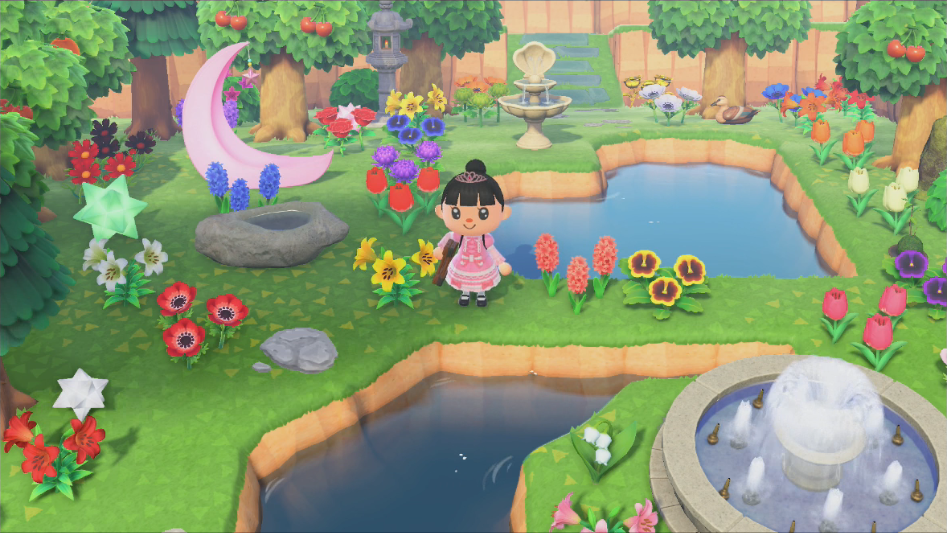 And now I could finally work on this little porch area.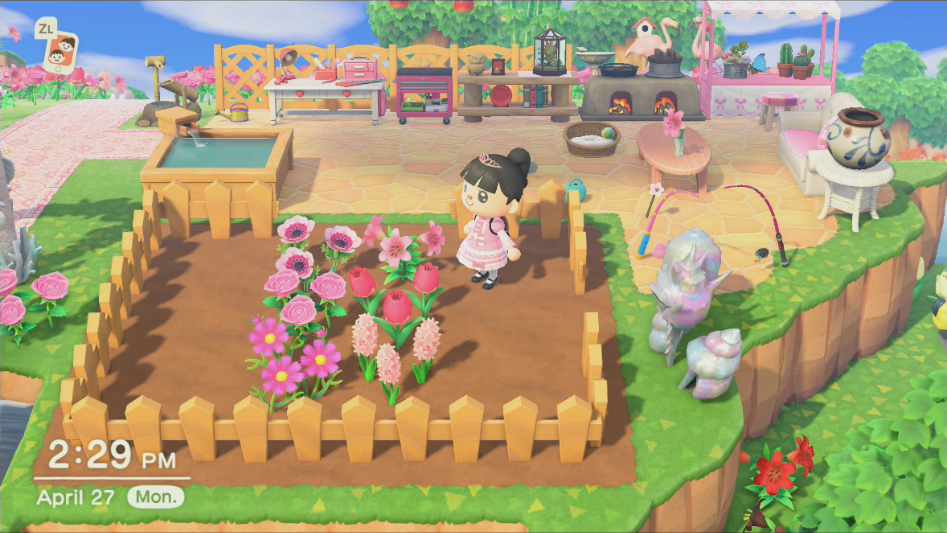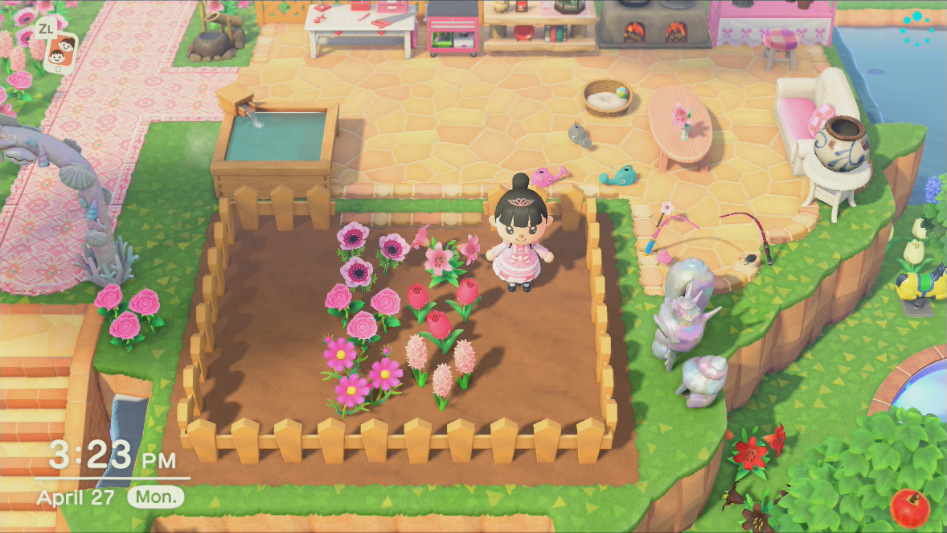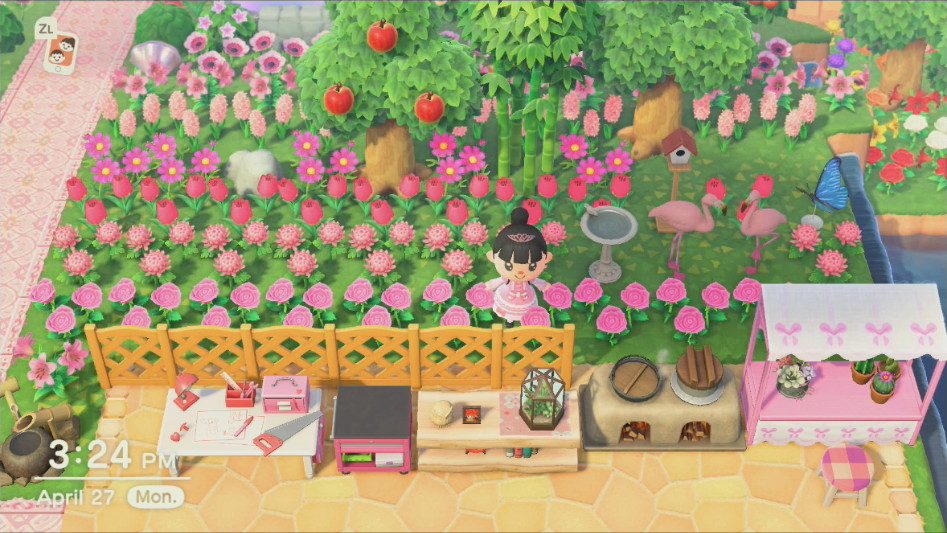 I still need to get several more Pink Cosmos to finish the area behind it plus one other area (which I also need more Pink Tulips for)– then I can just focus on the Pinks I'll be using for most of the island: Lilies, Windflowers (Anemones), Hyacinths, and Roses.
Moving past my flower issues, one of the things I've really been enjoying is when my villagers ask me things– so far, I was asked what I wanted to be and my favorite food which I actually had a bit of a hard time answering as there's so much I want to do and there's a few food items that are super high up for me that I just looove. This one, however, was easy– Cookie asked me what my favorite thing to drink was and easily enough, water (though, Tea is probably a close second).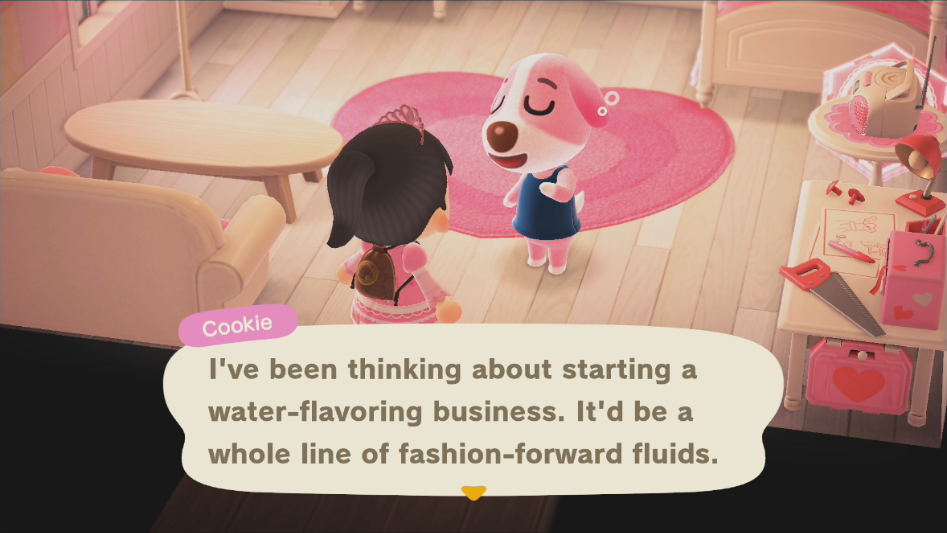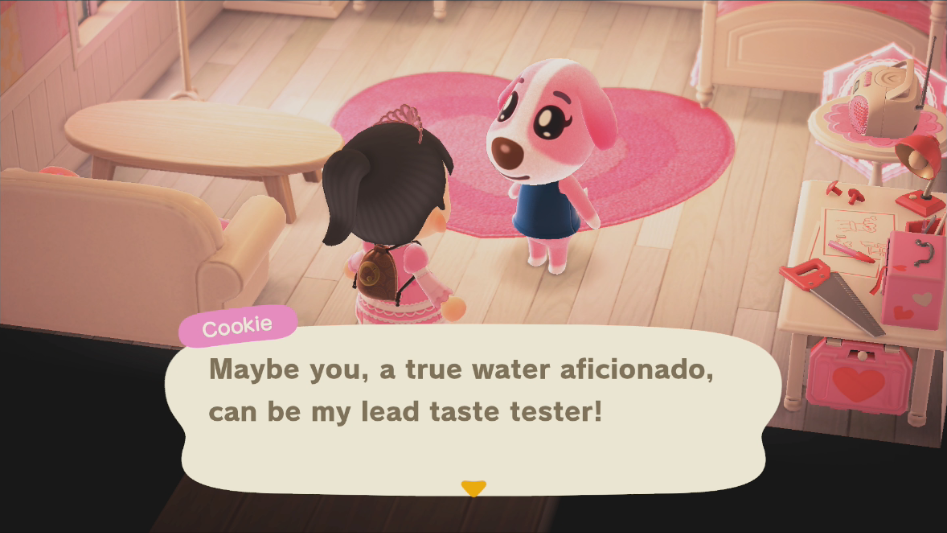 I don't really like flavored water, but I'd try it for you, Cookie.
As for crafting, Mira was making a Brown Herringbone Wall, Judy was making an unglazed dish set, and Marina was making a dark lily crown.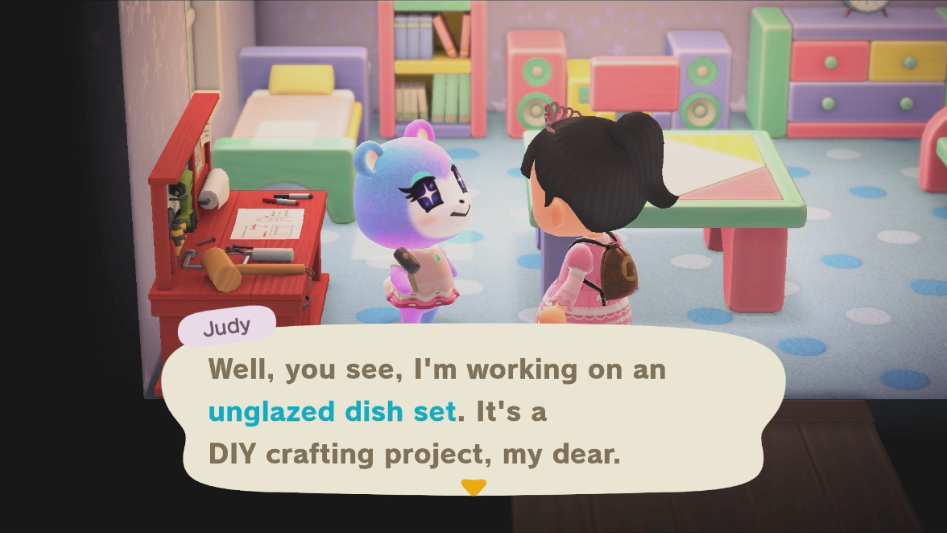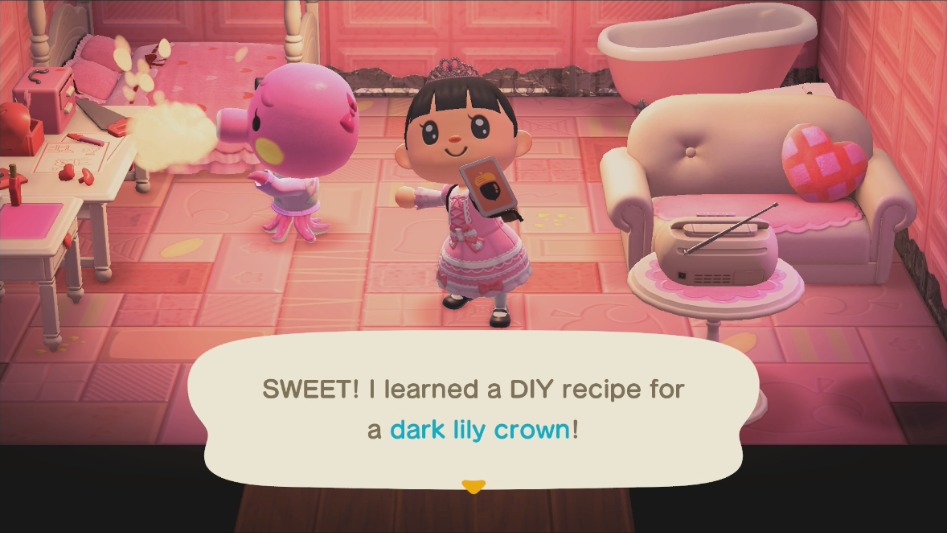 Judy looks so cute in my pink version of the wave dress too T~T