Twitch Collection | Youtube Playlist | ACNH Overview
While there were no announcements, there was a lot of mail. Besides the rest of the K.K. songs I had ordered (Just 14 K.K. songs to go), I had a letter from the Happy Home Academy along with a letter from Merengue, and the last two Mom's Plushies I needed from Madison.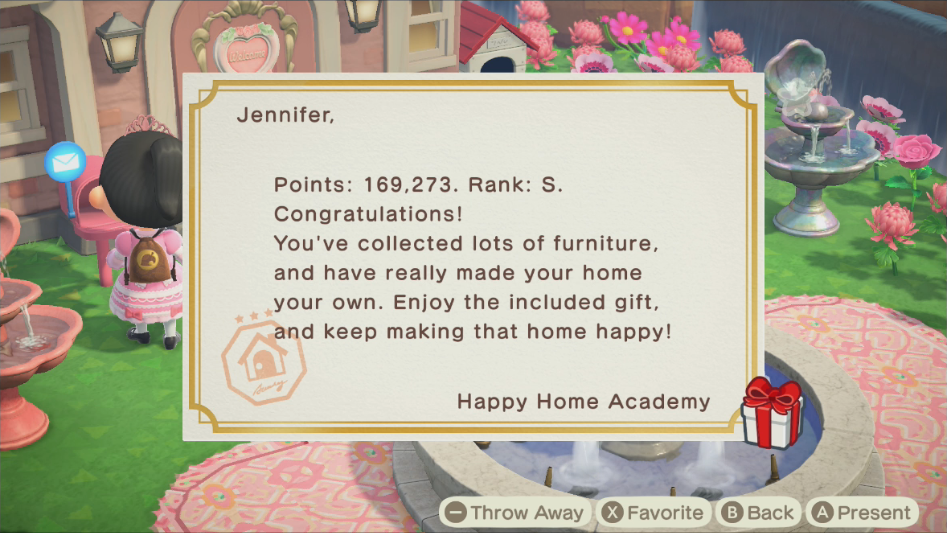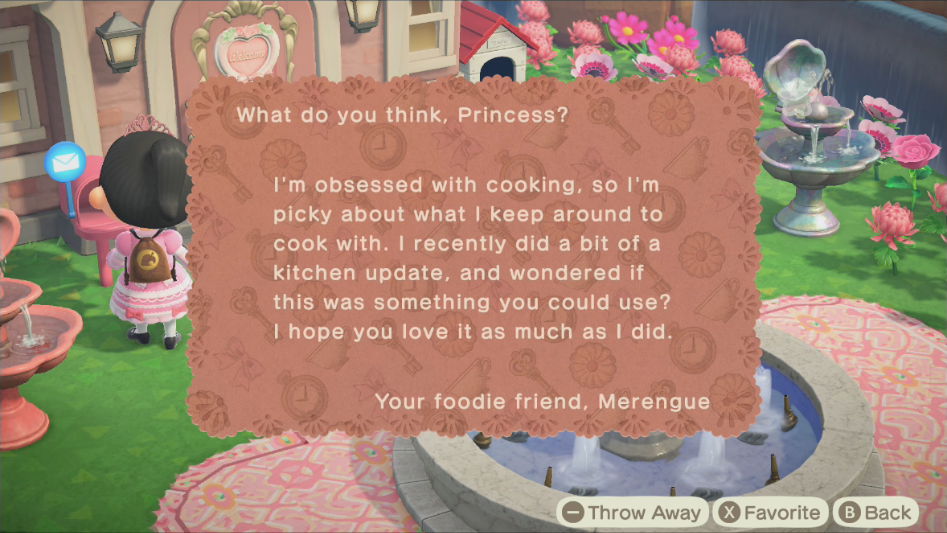 What really surprised me about the HHA letter was I didn't expect any future gifts. While it was just a High-end stereo, it still makes me a bit nervous to be redoing my home. I just hope it comes out okay. My biggest worry is the Kitchen honestly. I just don't know if I can make a Kitchen I'm happy with in a 6×6 space :/
Regardless, it was off to do dailies, visit friends, and sell some stuff in no particular order. While looking for Star Fragments, and keeping my hopes alive for a large one, I did find a Pear Dress recipe from Antonio.
Upon heading into the Able Sisters, I saw the crown I've been waiting for. I've actually had it cataloged for a while now and people have offered to let me buy it from their shops, but I was actually really adamant not to as incase there is ever an Able Sisters upgrade (Label permanently? Gracie here instead?), I wanted to have the bells into it and I wasn't doing a good job buying as much as I could. So I ran to withdraw 1 million bells (and also pop into Nook's Cranny, I have an order okay?!) and finally purchased it.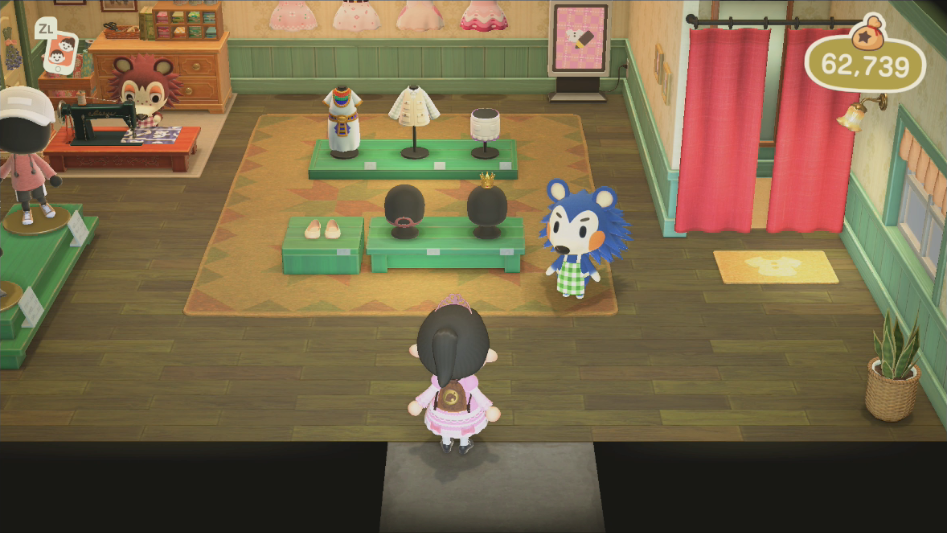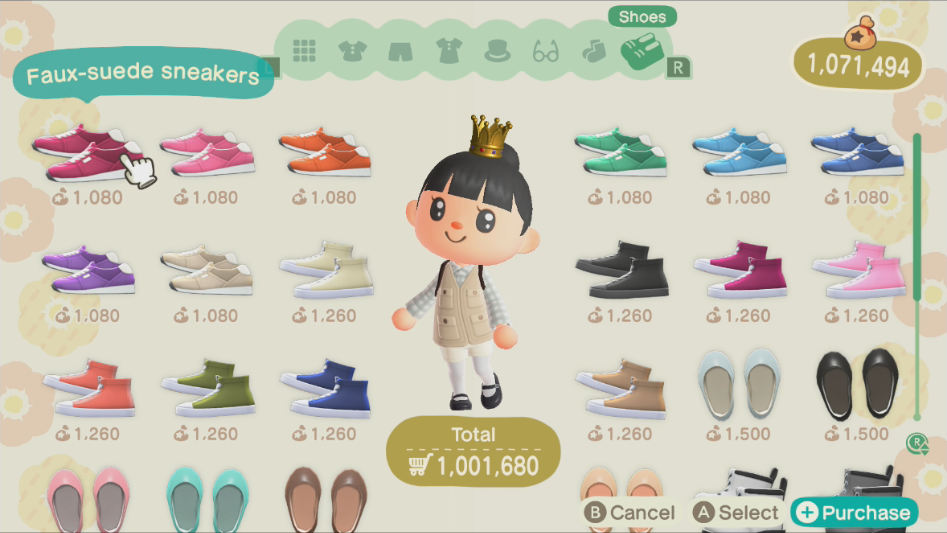 I had books available through the Nook Shopping Daily Selection today. There were other items I hoped to order too, but I needed 5 Books for the Stack of Books so I decided to just get them all. I feel like I may regret this later considering I'm hoping to work on my house but it's too late now.
As I headed back to Able Sisters though, Alfonso asked if he could call me Princess too. Even if he may not be around forever, I still hope we'll be friends so of course I told him yes.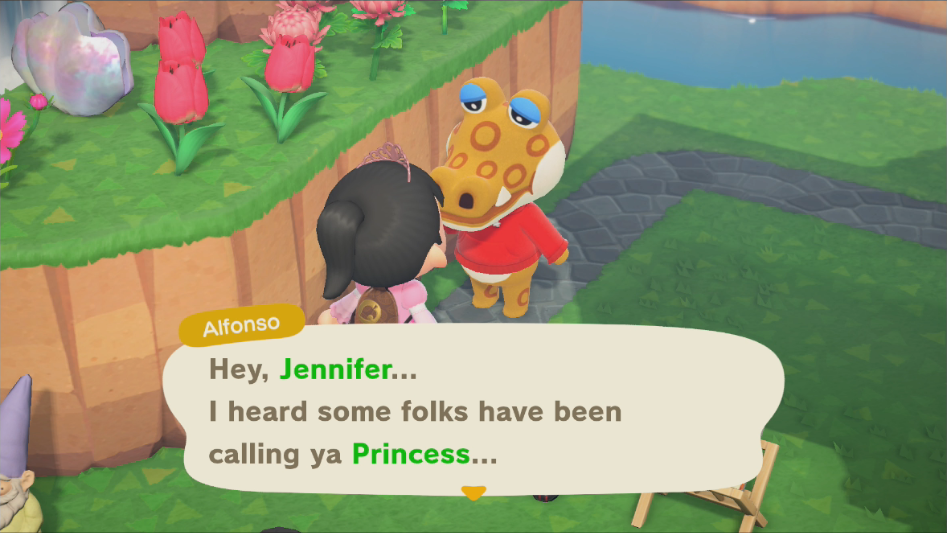 I don't think I'll manage to get the photos of all my villagers who will be leaving (I already failed at Audie's), but maybe I can try to buy them some day and set something up to remember them. At the least, I can always order their posters.
I still had fossils to find and also needed to find where my rock had put itself now, but I found all my star fragments (And got two large ones!), but most importantly, I had friends to visit! First up was Tom's town as it was Patty's birthday!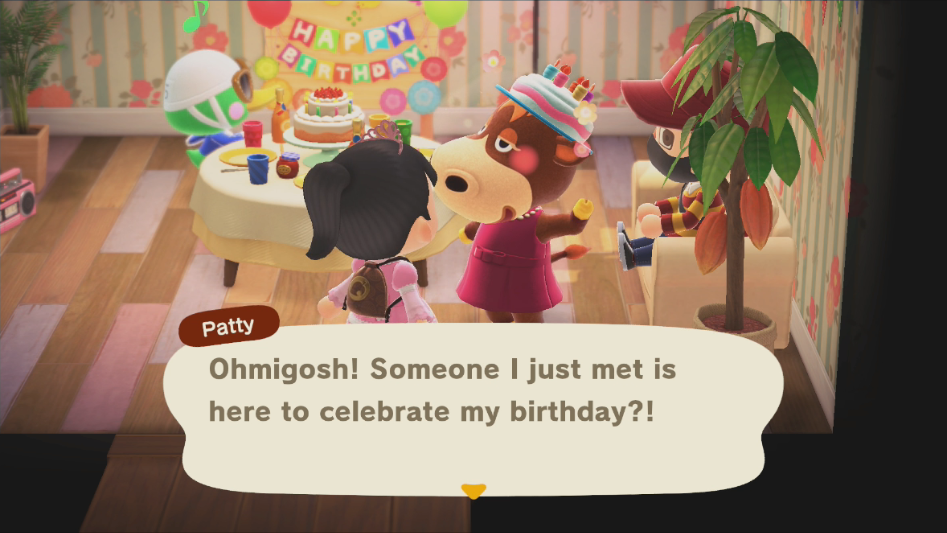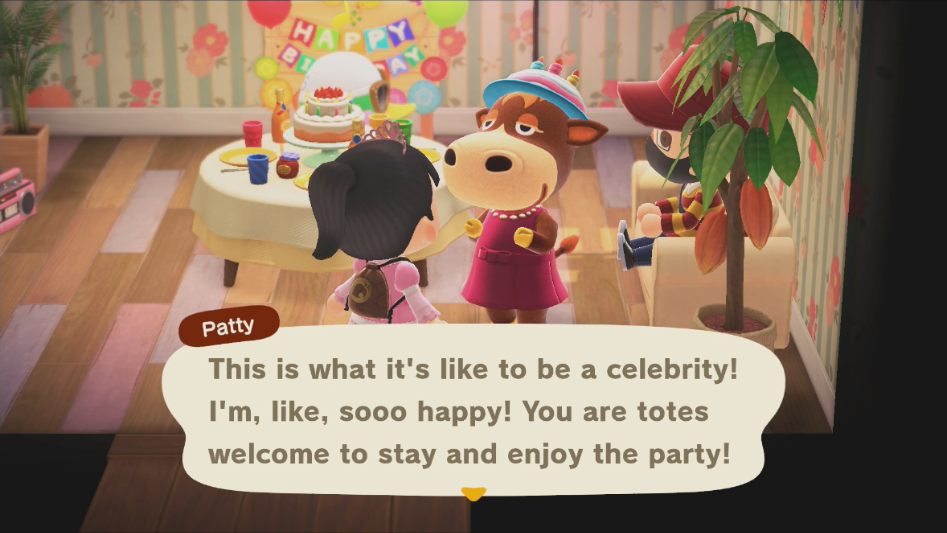 I've been trying to visit other towns for their character's birthdays as it counts towards the Nook Miles thing and it'd take over 3 years otherwise if I just kept to my own villagers.
Next up was Filia's town as Redd was there :D And then I stopped by some other friends' towns as well.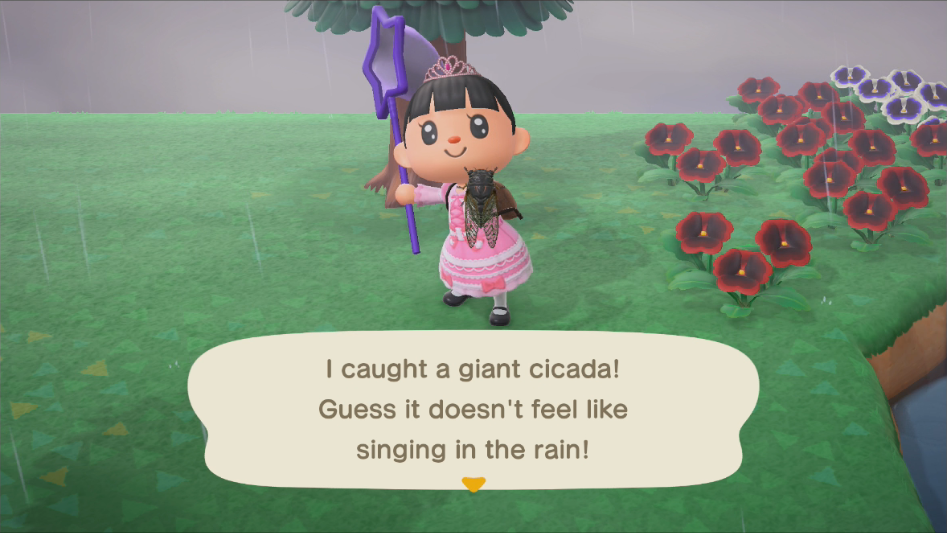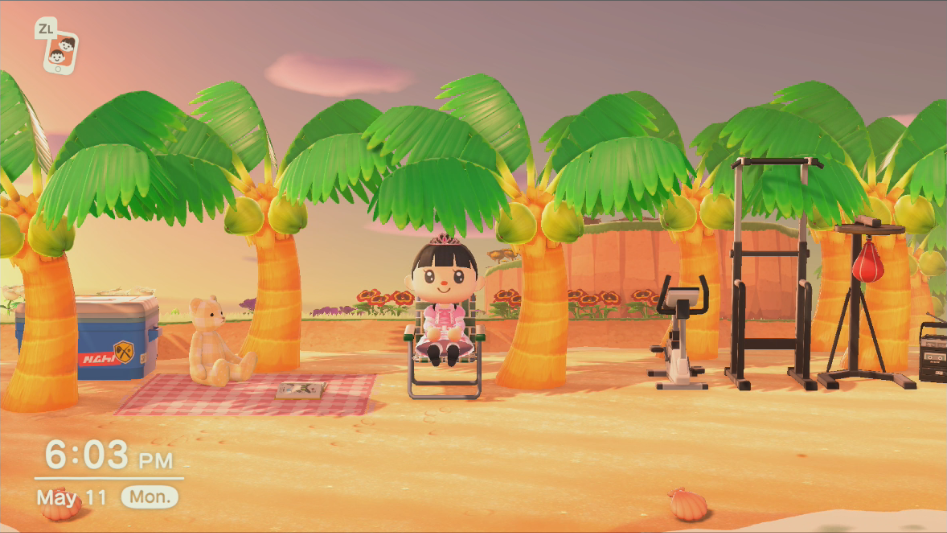 I managed to find my fossils well enough, but I could not find where the rock I broke yesterday respawned anywhere. I did get a new reaction from Phil though.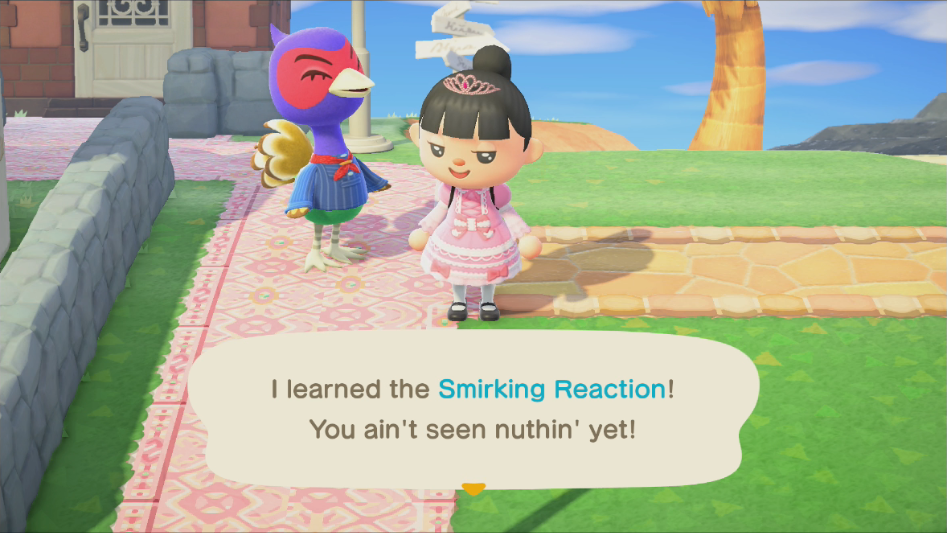 And also gave some medicine to Mira.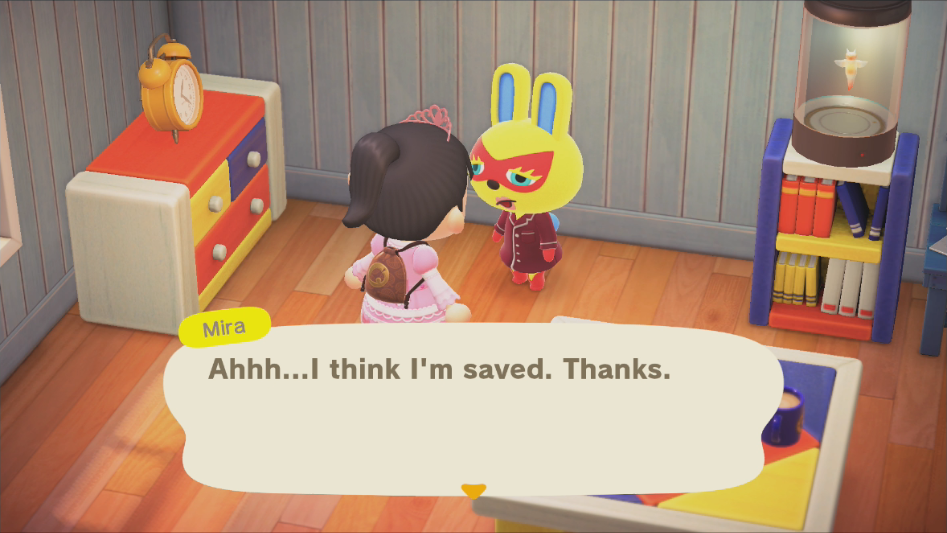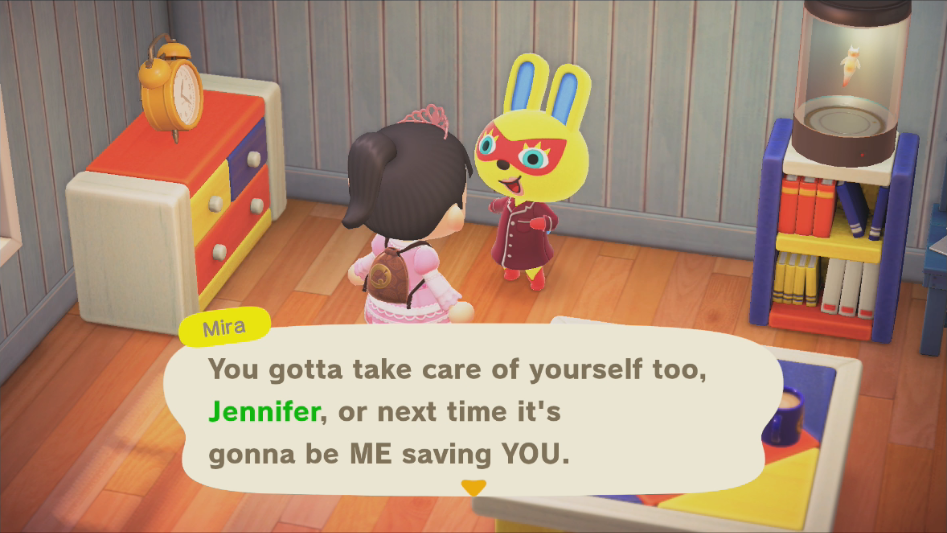 After that, it was just a lot of crafting for people and thanks to kind tips, I've made a lot of progress on the recipe front. Maybe I can finally try and relax. And hopefully actually manage to decorate my house tomorrow.