Twitch 1Collection | Youtube Playlist | ACNH Overview
Isabelle let us know about the Stamp Rally for International Museum Day so after quickly checking a few things along the way (and dealing with more fossil pain), I made my way to the museum.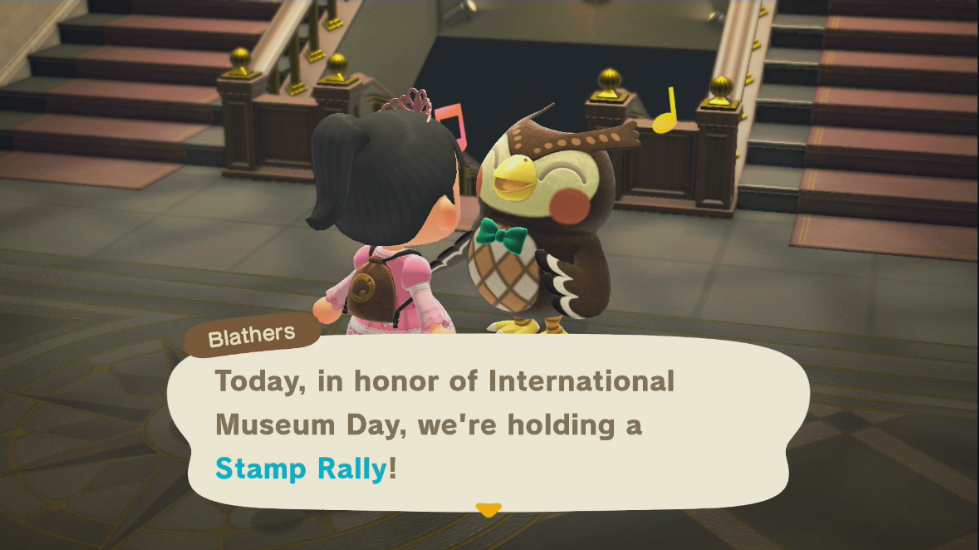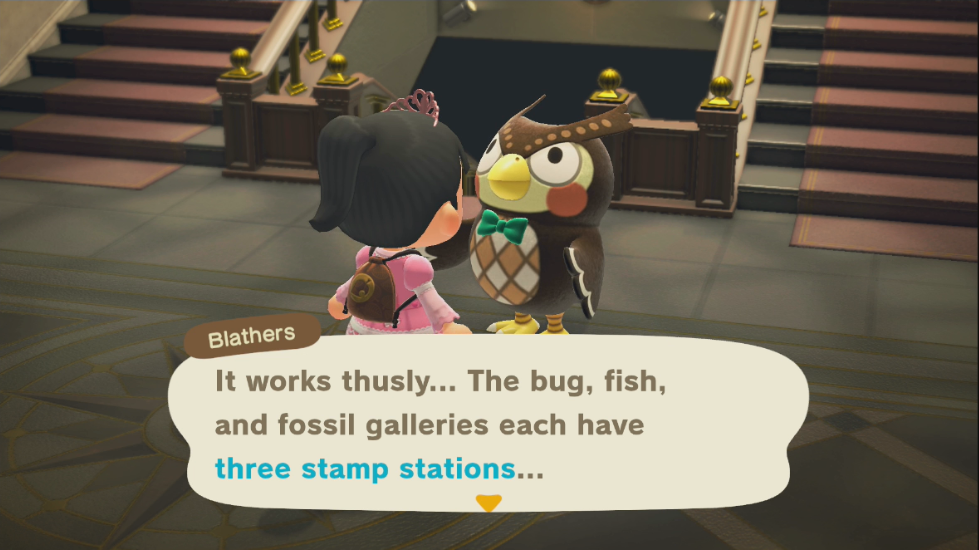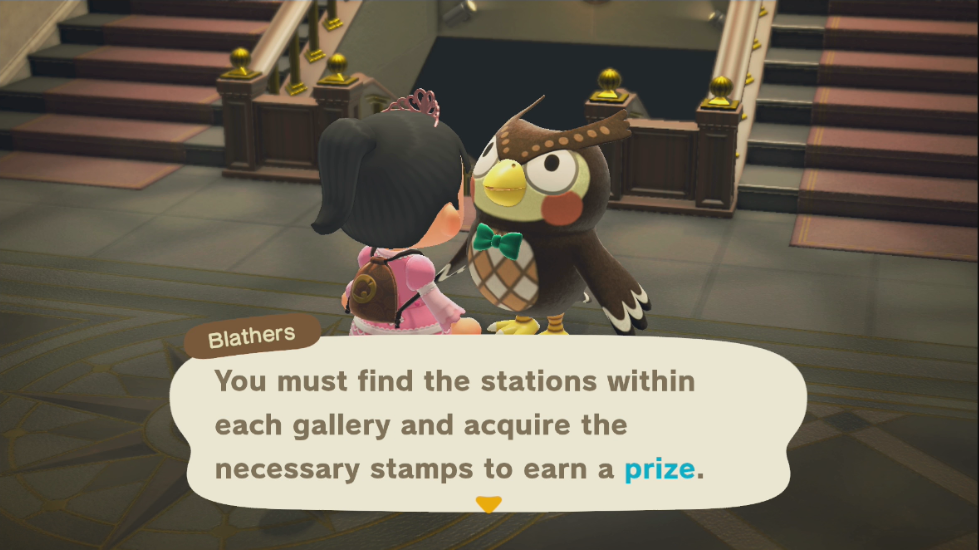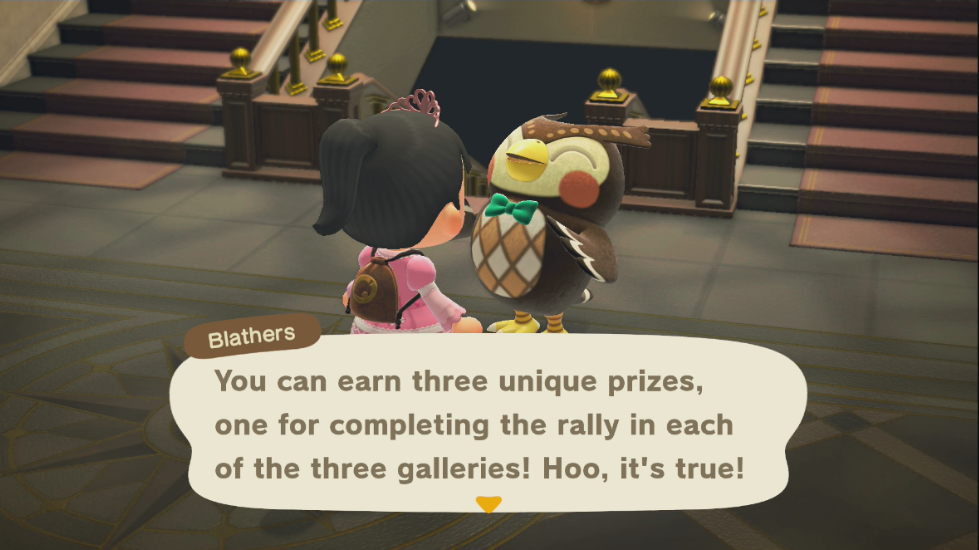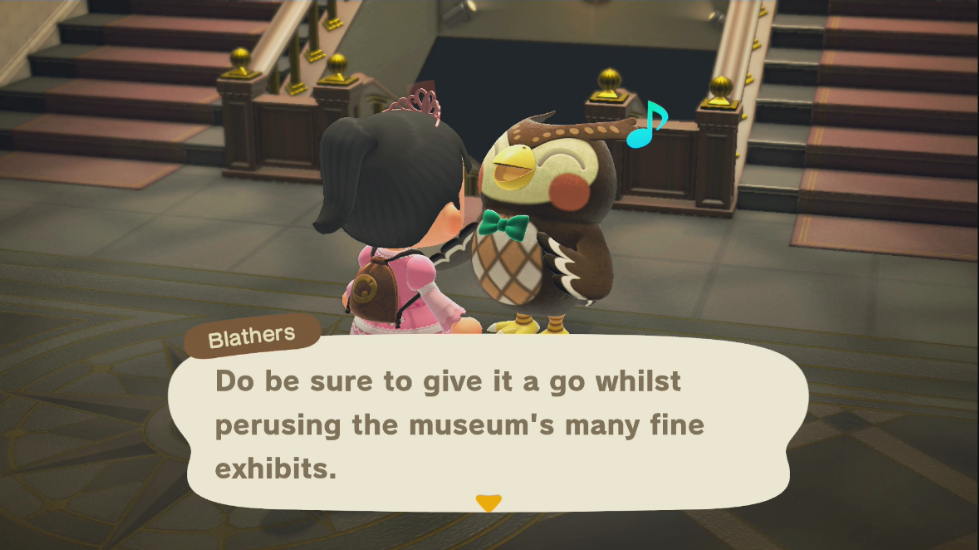 And then made my way back to Blathers.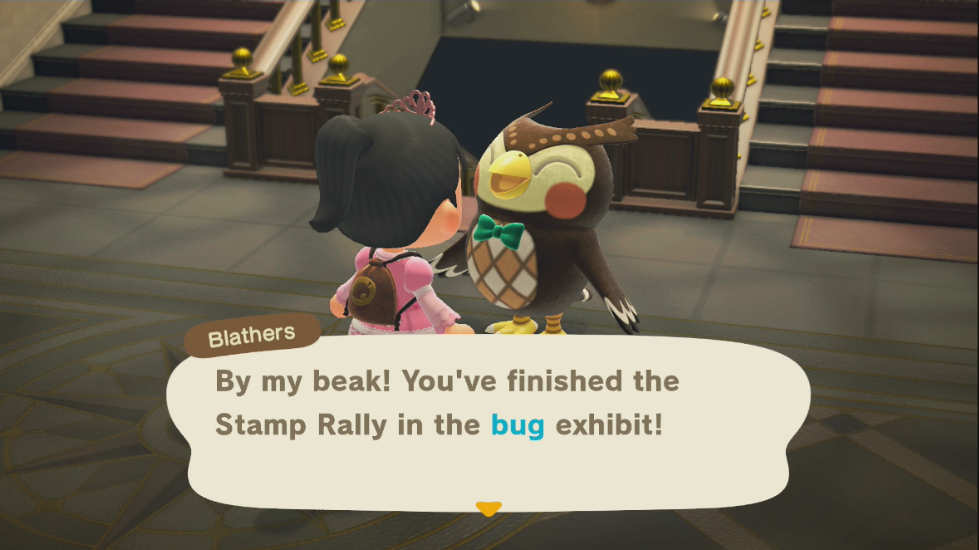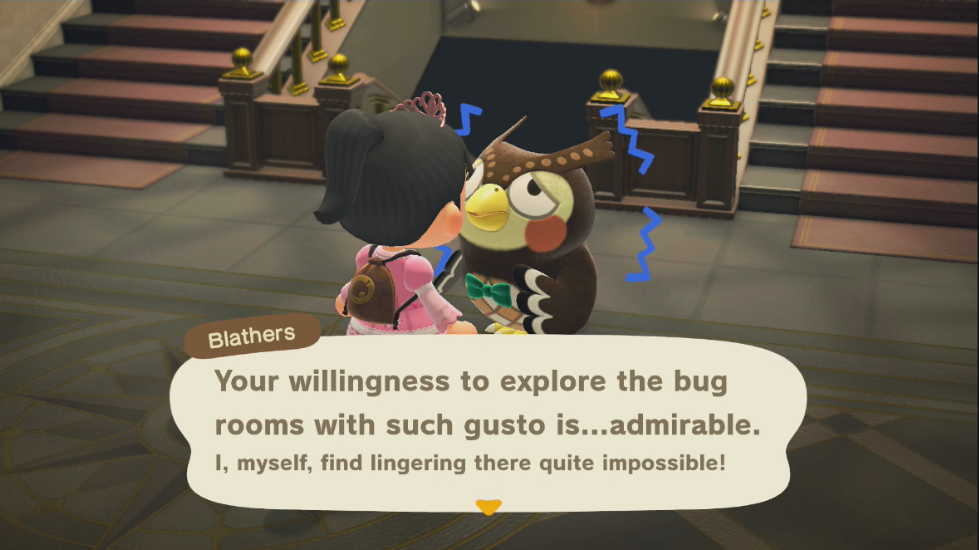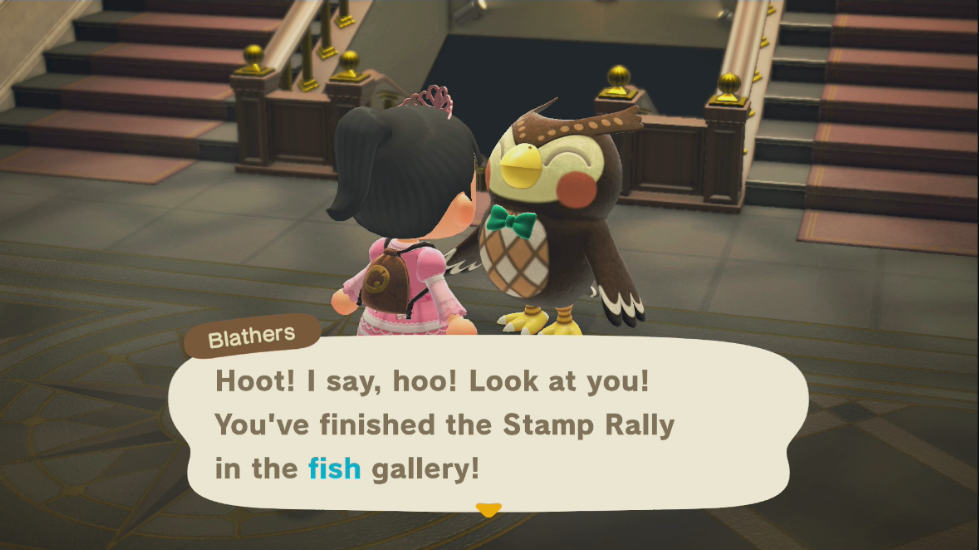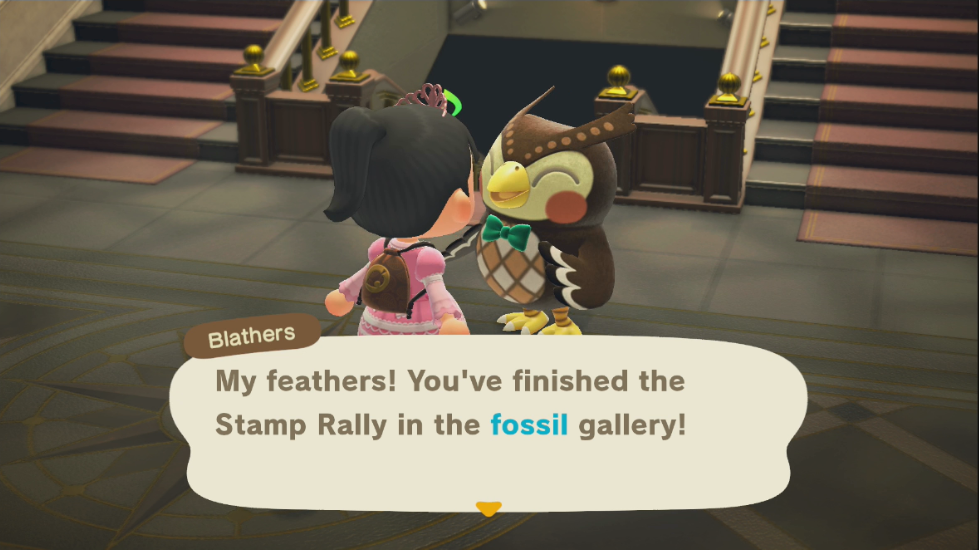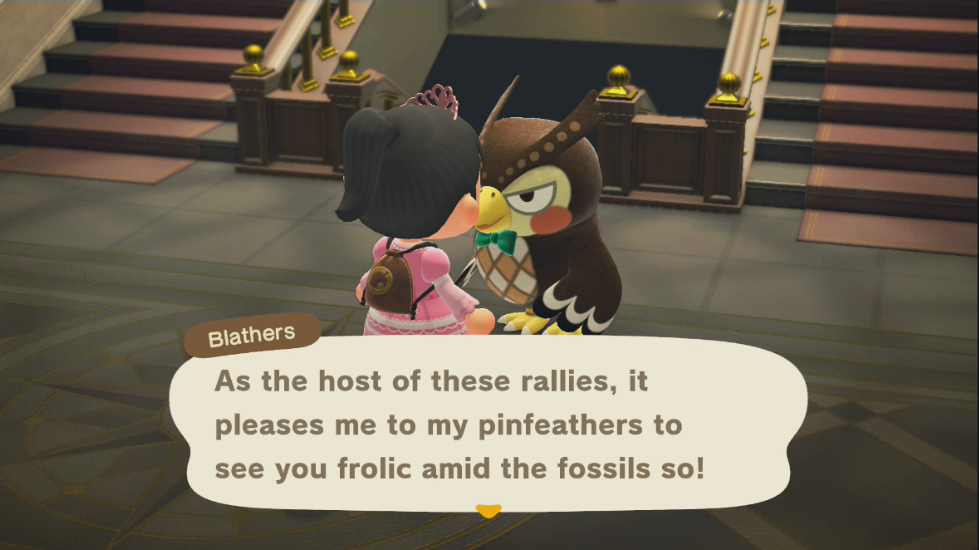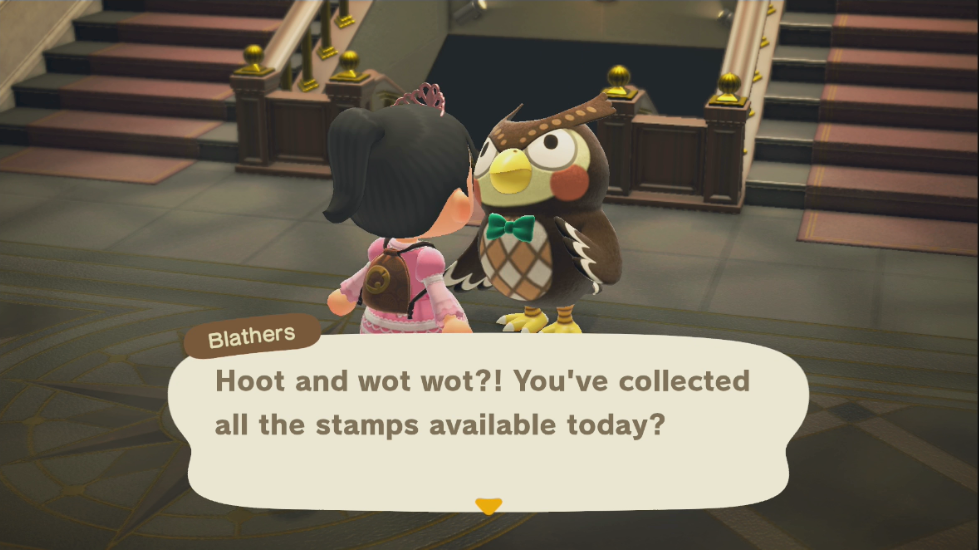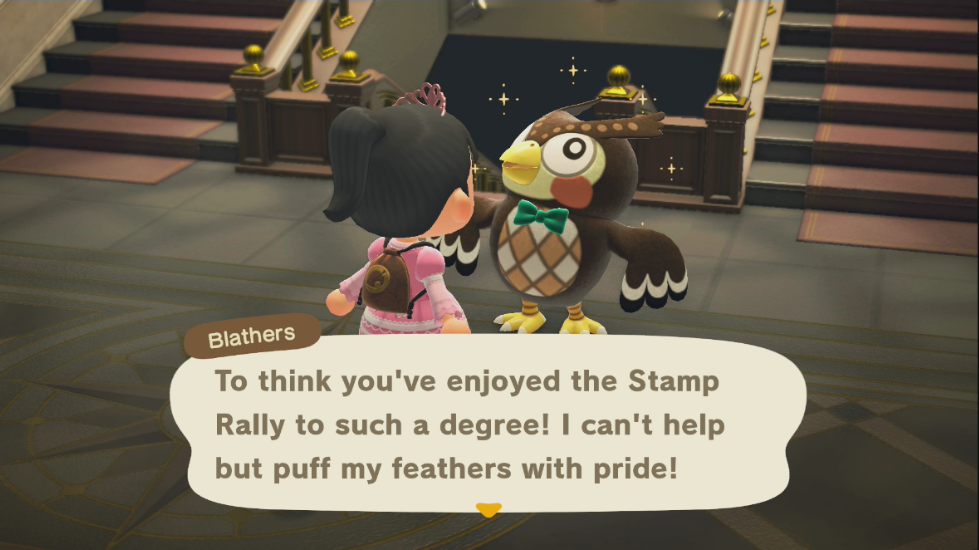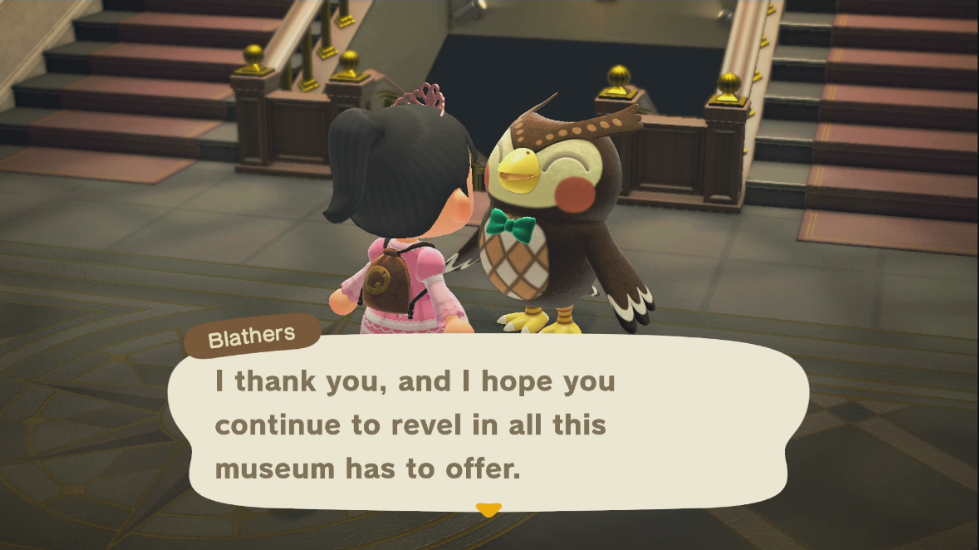 And our reward: Three lovely wall plagues: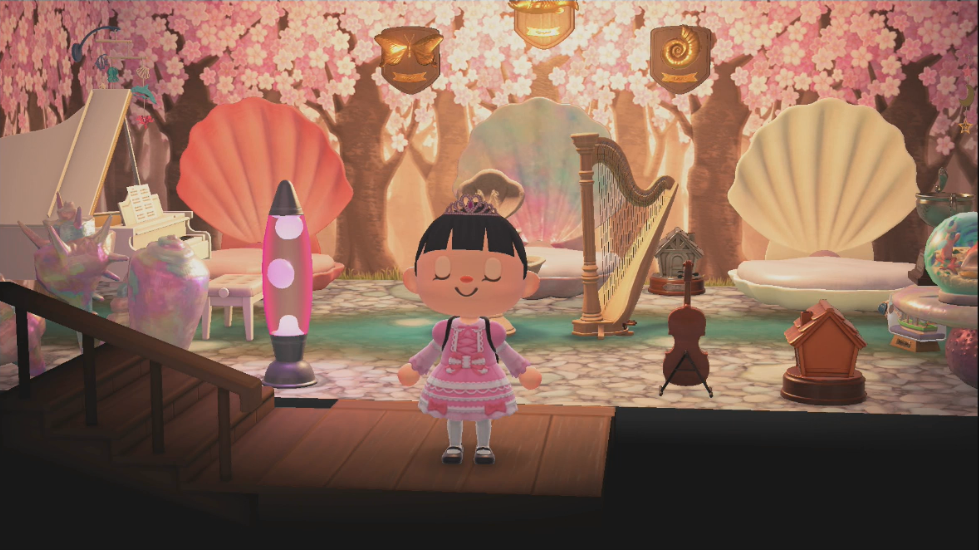 As excited as I was, for the event, I'll admit it felt a bit underwhelming in some regards. For one, there's 10 Bug Stamp areas, 9 Fish Stamp areas, and 7 Fossil Stamp areas that three of each are randomly selected from each day. Personally, I think it would've been better to have all of them out and people could either do all of them one day or it could even be stretched out a few days. Maybe you even had to visit others if you wanted to get it all done in one day versus waiting a bit.
I also would've loved to actually keep our stamp cards in some way/still get to see them as a kind of achievement thing, but it just… is quickly over with. And while you can repeat the event each day, it's the same rewards after getting three and you could even get all the exact same locations the next day. And while the rewards are nice, they aren't something I would ever need more than one of.
I just wish they made it a grander thing. I also wish they advertised it more as a "It starts today but you have until the end of the month to do it" over making it feel like there was something new to do each day instead of the same thing and then going through the exact same dialogue to turn in each card.
I'm also surprised the Art wing wasn't part of this considering it was added in the same update. I'm hoping to at least see each stamp thing once, but honestly, I'm already tired of a lot of the repeatable dialogue of it. I love listening to Blathers tell me new things, but the same thing over and over sucks (Such as him telling me the museum already has the fossils I assess which I already know because the Fossil area is finished!!).
As a side note, I noticed that the Museum Stamp Rally wasn't even mentioned on the bulletin board. It feels like the board is rarely used and between that and the lack of Isabelle announcing special visitors or even certain things every time (Not everyone gets told when they are having a meteor shower…) is really weird and disappointing.
Moving on, Phil taught me a new emotion to express part of how I've been feeling lately because I guess the sigh from Diana wasn't enough: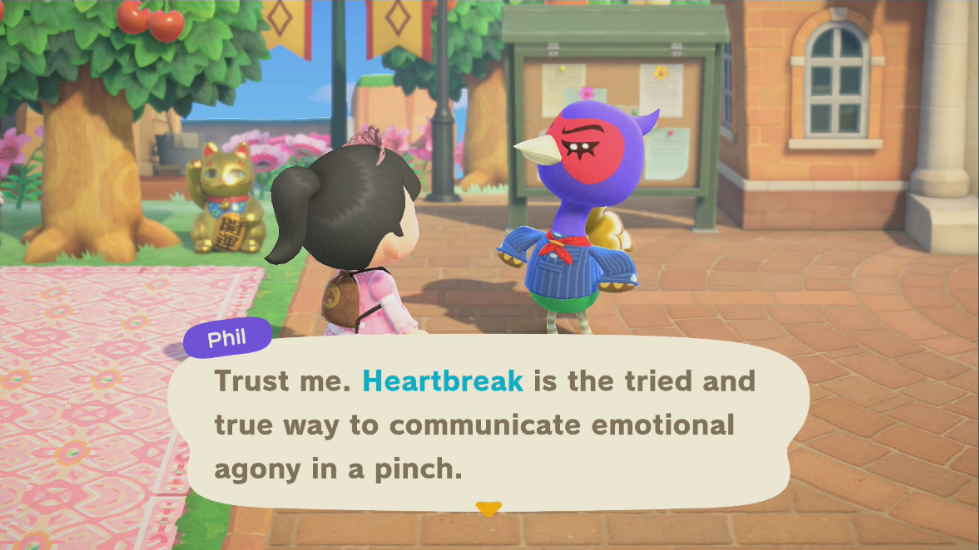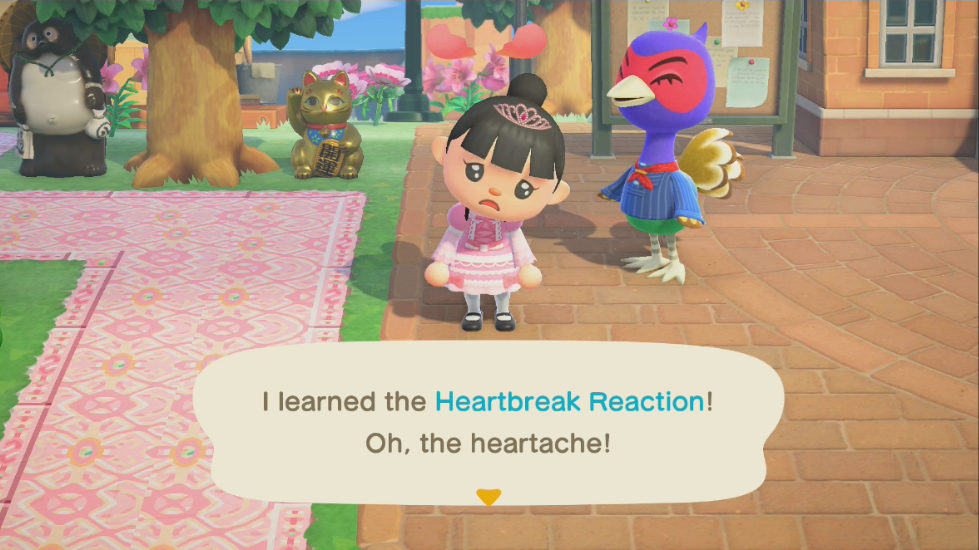 I also added a few more things to the viewing area.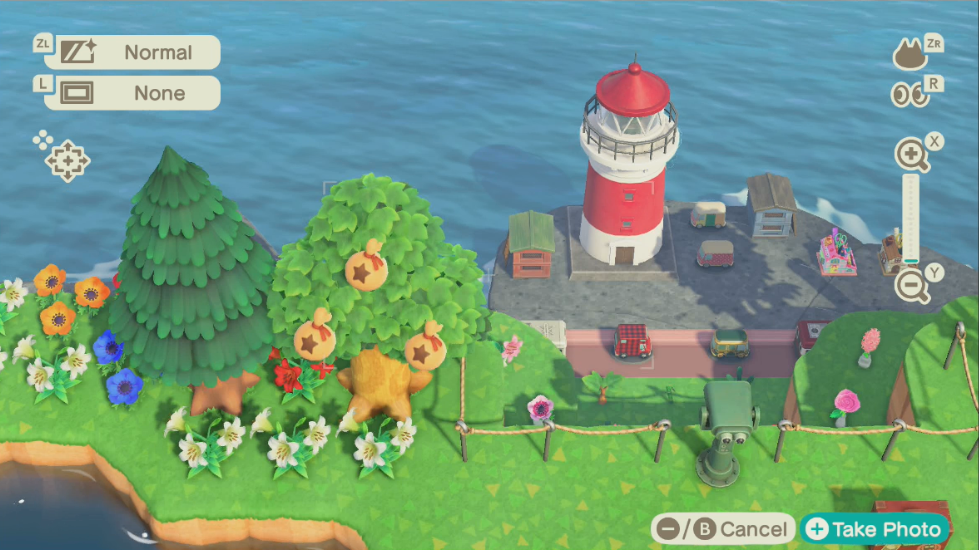 And also still can't understand where these seats come from. (Leif was also here, clearly)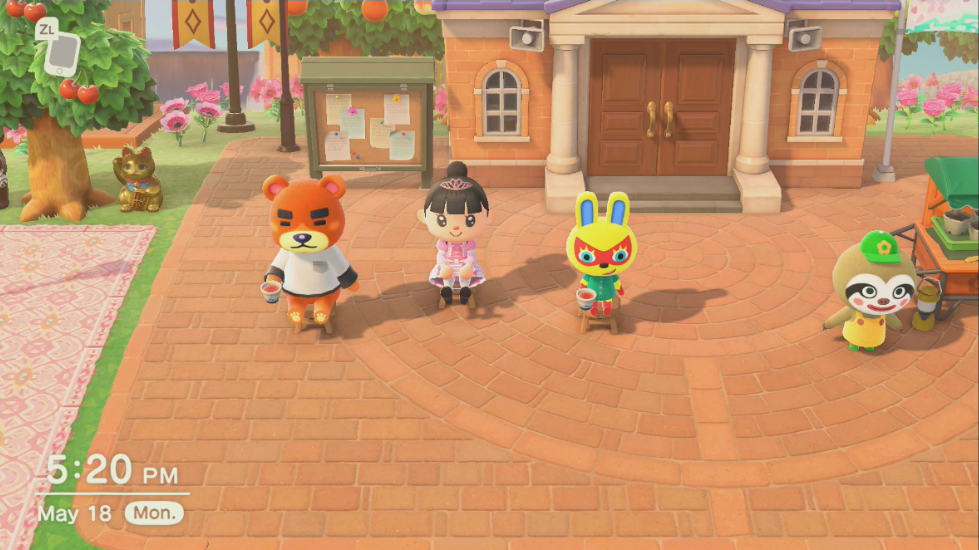 The big goal of the day though, after finishing with the Stamp Rally, was figuring out just how many flowers I need. I felt like I made good progress and should be pretty close to being done. I wouldn't have to deal with anymore breeding then or fossils growing in my tiny little garden plot. Unfortunately, I was wrong. Very very wrong.
When I added up the numbers, my heart completely dropped and I felt overwhelmingly discouraged. This was not a good sign:
Pink Lily: 91
Pink Windflower: 96
Pink Hyacinth: 184
Pink Rose: 143
Pink Tulip: 1
Pink Mum: 2
Pink Cosmos: 13
I thought I was done with Tulips, Mums, and Cosmos. I also thought I had about a third left of what Lily, Windflower, and Rose were at with Hyacinth maybe closer to 100– not 200.
In the end though, some very kind people with an abundance of pink flowers were actually kind enough to let me have some and the numbers dropped significantly:
Pink Lily: 26
Pink Windflower: 48
Pink Hyacinth: 135
Pink Rose: 21
I think the flower I need to focus the most on though are the Pink Hyacinths. So many blank spaces are set for them which not only makes finding weeds and fossils more difficult as less spaces appear for them to spawn in, but it's also possible some of the other counts may be off. Unfortunately, I still really lack the breeding space.
To end the night off, I ended up running into Wisp again.

The next entry may be a combination of parts. I haven't been feeling well this week (and thus, haven't been playing much either). Right now there's just a lot of waiting and hoping and not much I can do. I hate that it feels like I've run out of things to do in New Horizons so much faster than I did in New Leaf, but that seems to be the case.
I just hope I can get the 2 Pagodas, Moai Statue, and 3 Dala Horses soon so I can at least finish the outside decorations. I still feel so stressed out about getting all of that properly set up that I can't focus on decorating my house :/
TrackBack
TrackBack URL for this entry:

Previous | Next