Twitch Collection | Youtube Playlist | ACNH Overview
Despite my attempts, I wasn't able to find Phil a home. I tried asking around with no luck and of course, someone asked while I was asleep, but the clock rolled over by then :( Sorry, Phil… The plot was empty though so I should get Maple today. I'm not sure if I'll work on her yard yet today or not.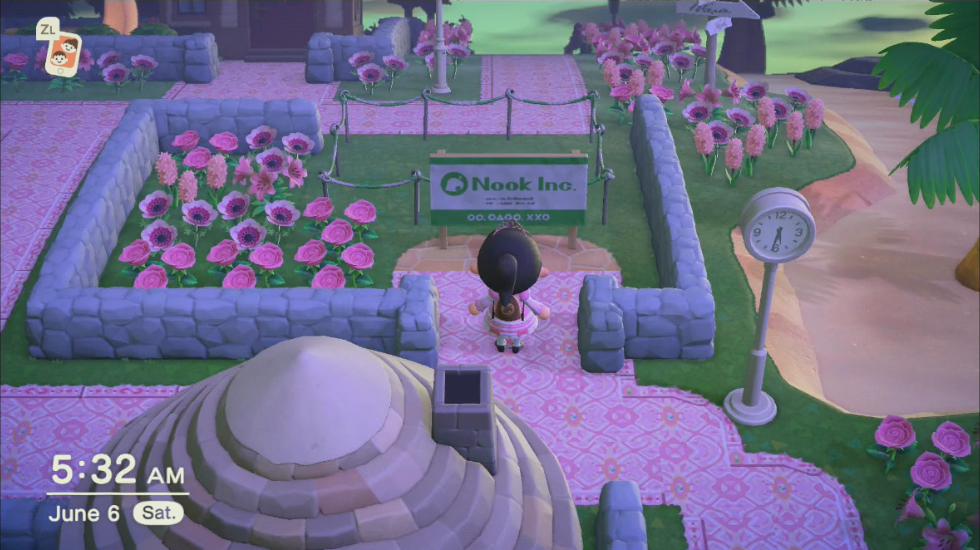 On the bright side, I had a very nice surprise from Sami this morning!!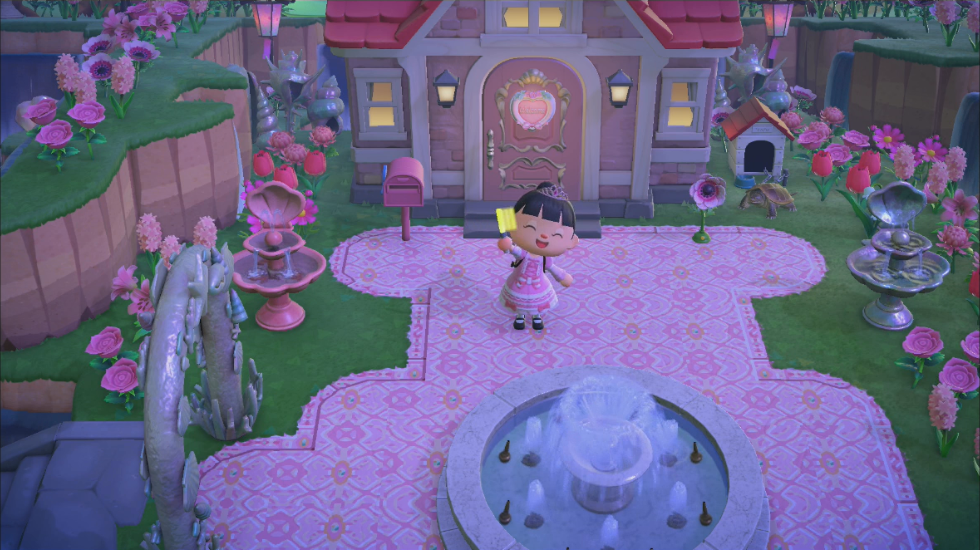 I ended up getting up really early (5:30ish at the time of writing this) so I was really surprised to see Margie out already. Apparently she woke up early too. I don't think from allergies though. K.K. was also here, of course. I hope I remember to listen to a song from him later…
Regardless, it was off to Harvey's island. To my surprise though, today was different… Today we were holding a party with everyone!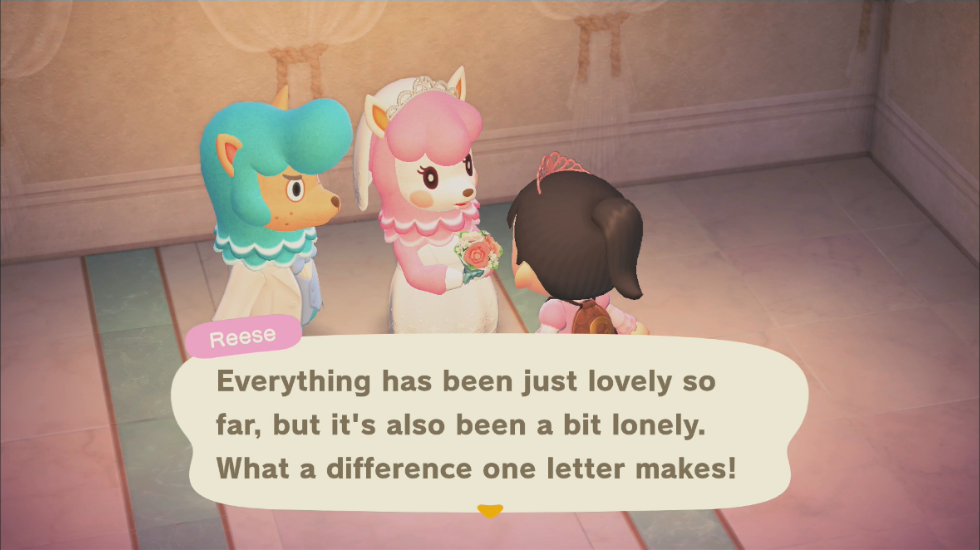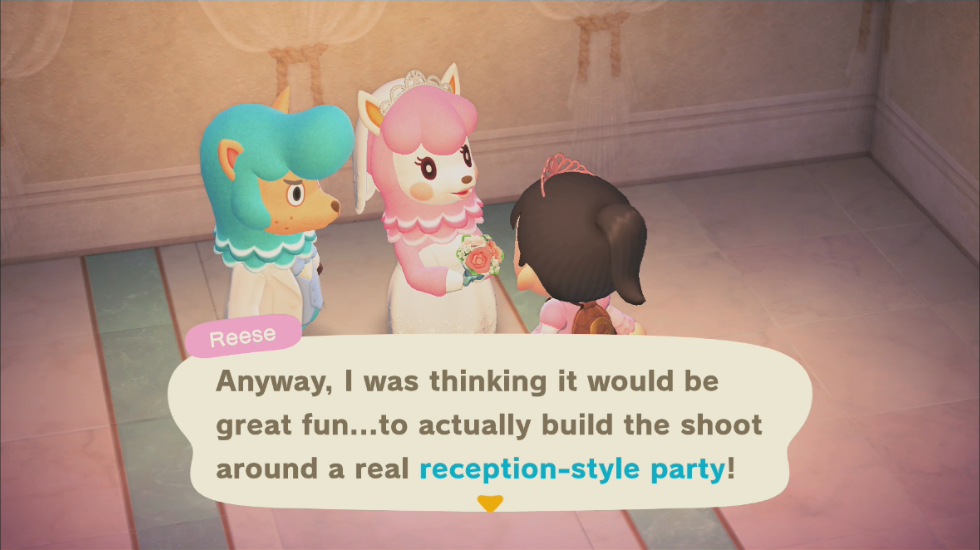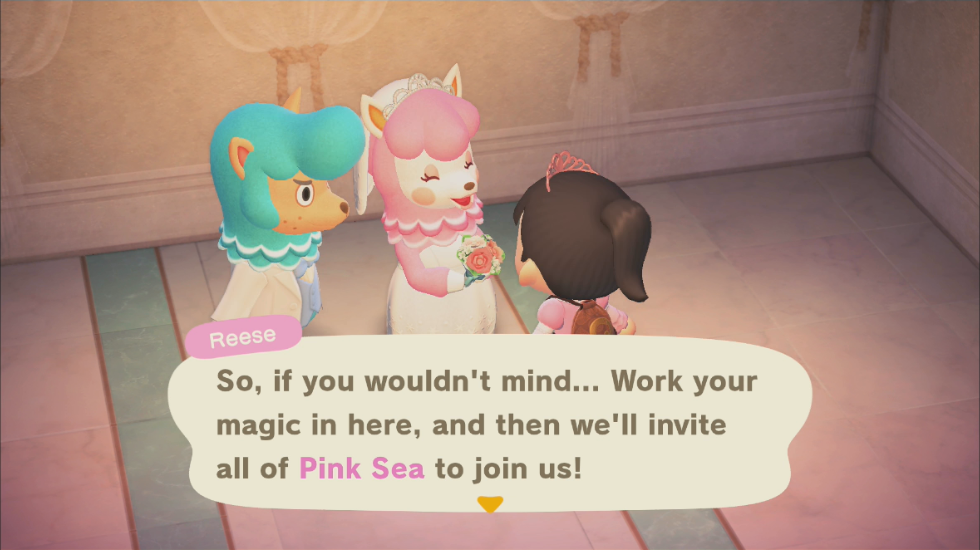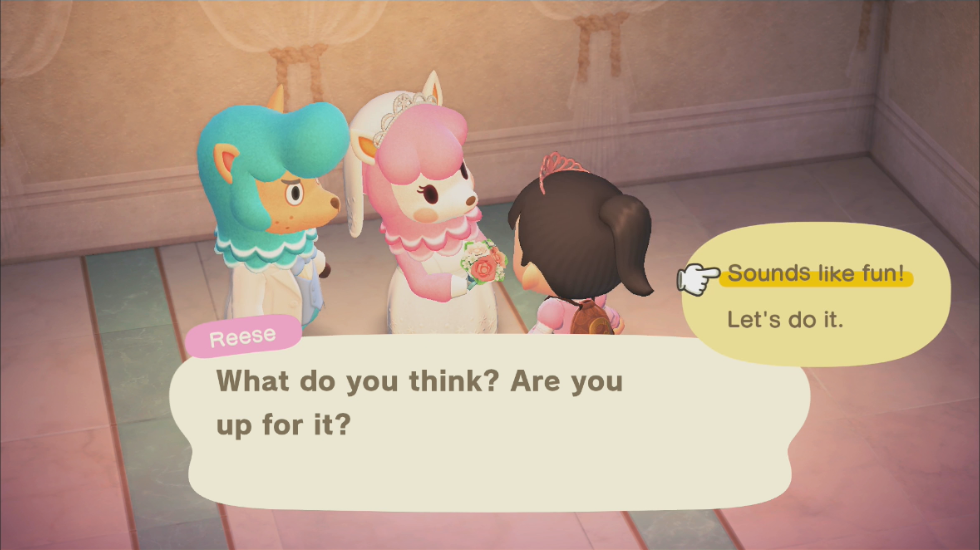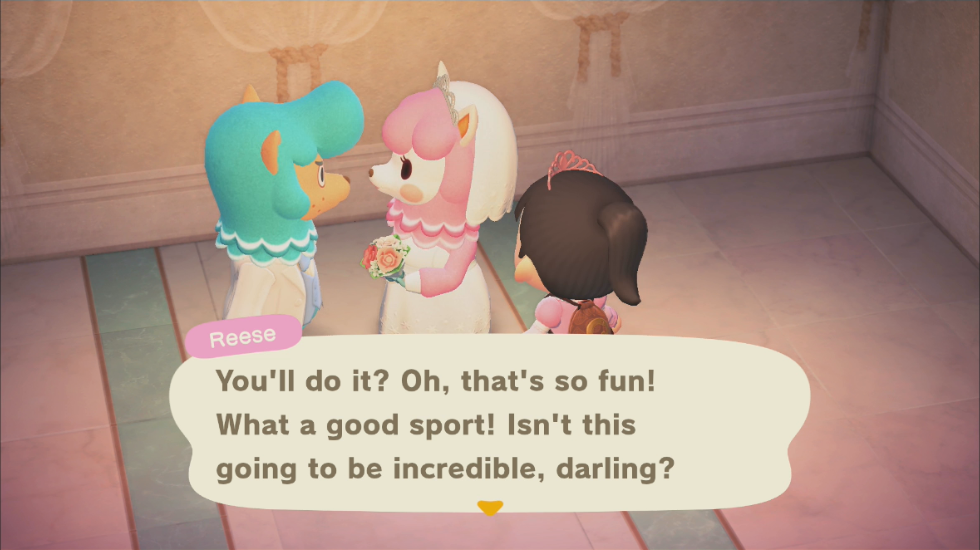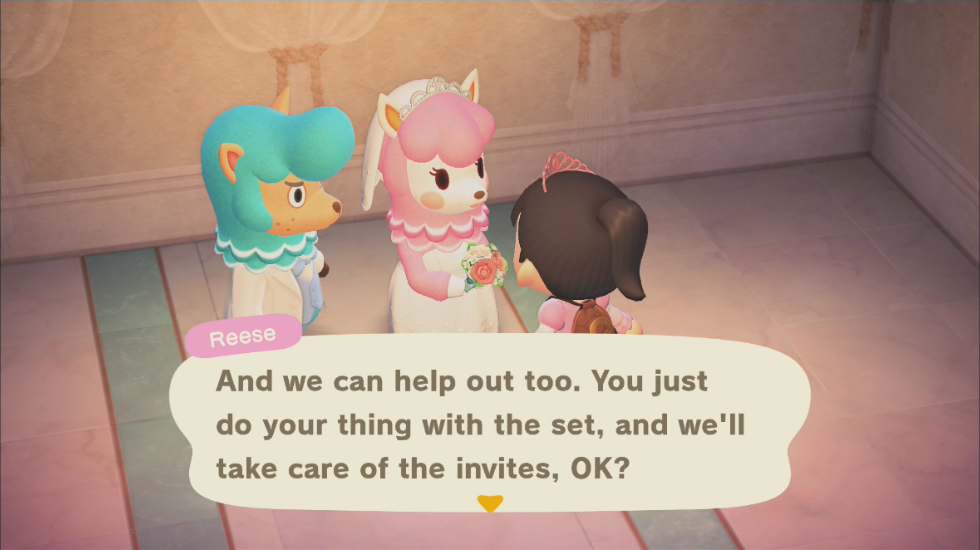 While I generally have just been sticking to all the Wedding items and redoing my same idea, but with more options, I ended up taking a lot more time this time around. With everything set up, it was time for the party to begin!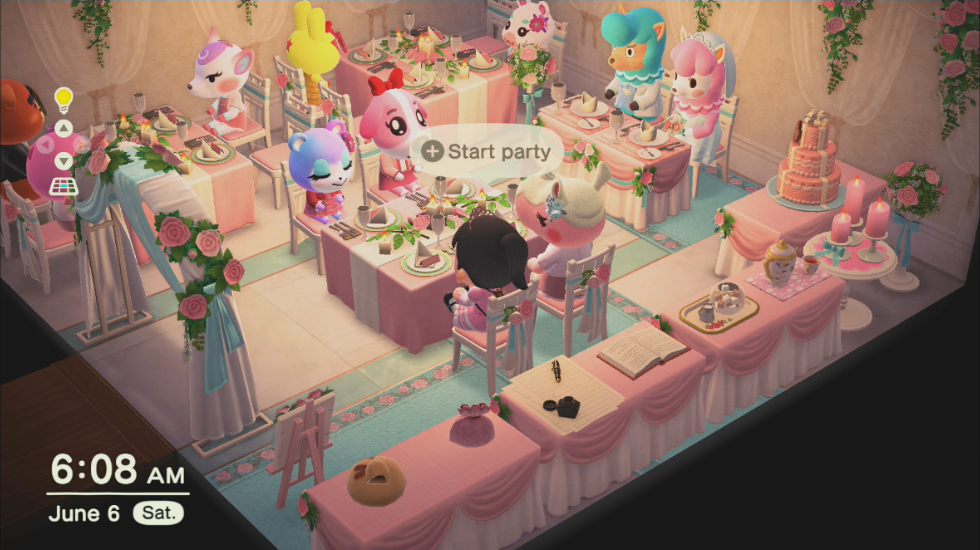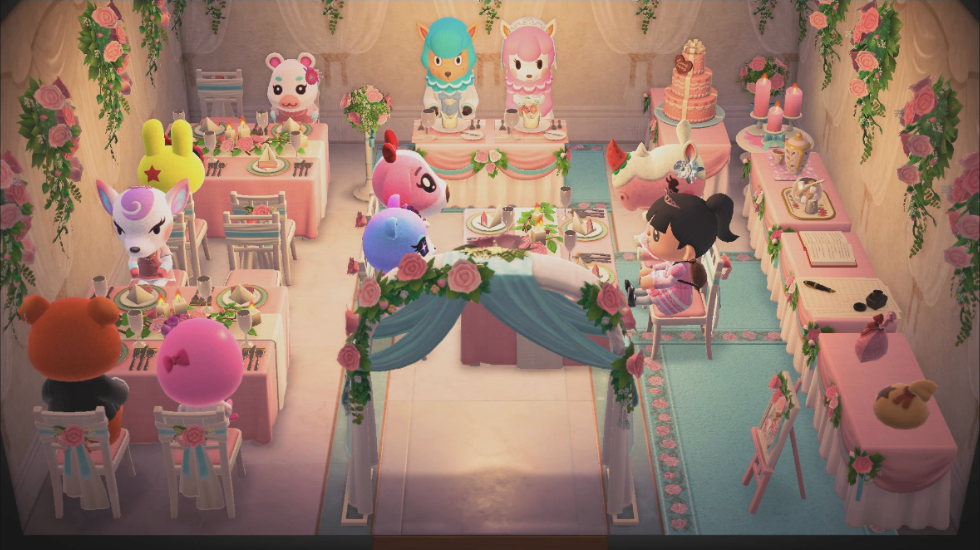 I wasn't really sure what to expect, but it was kind of like one of the ceremonies Tom Nook would hold. I was a little worried since everyone was sitting down, but it worked out well.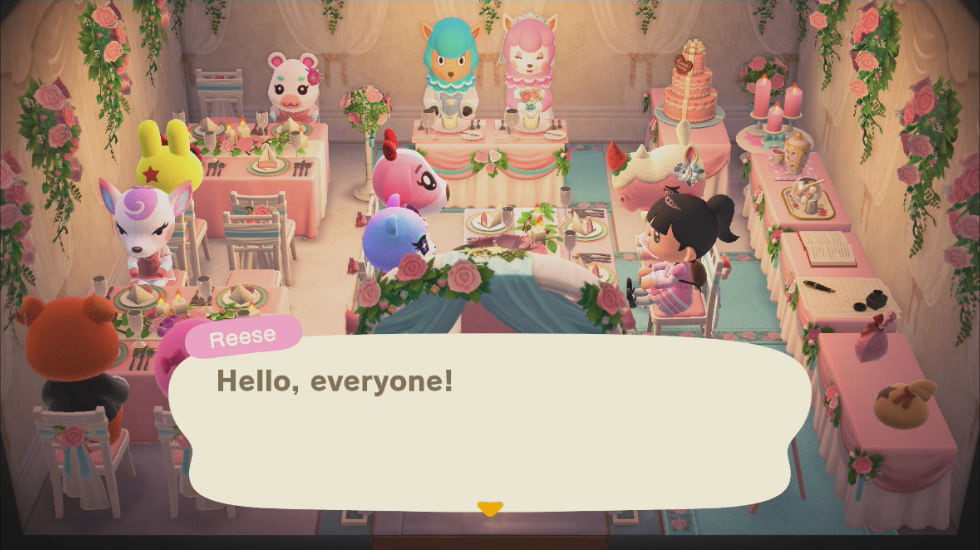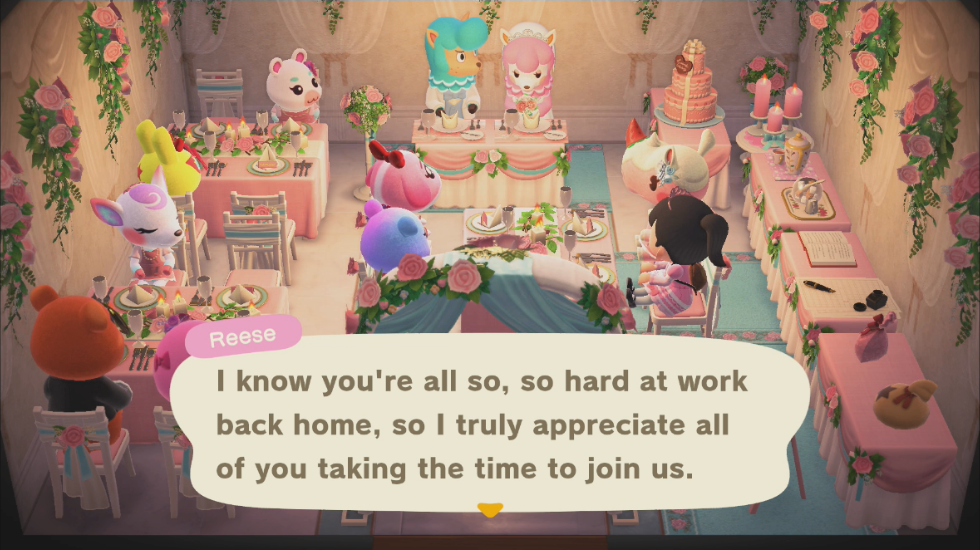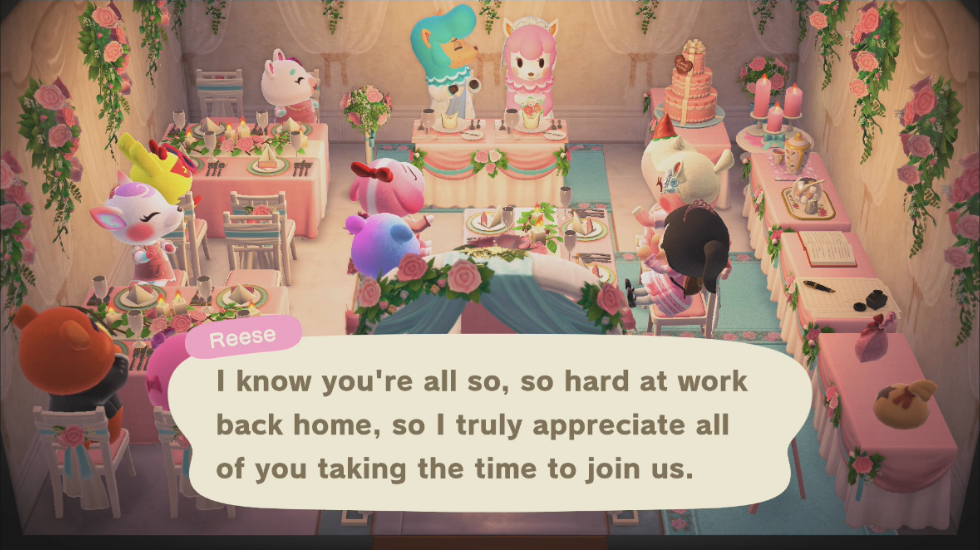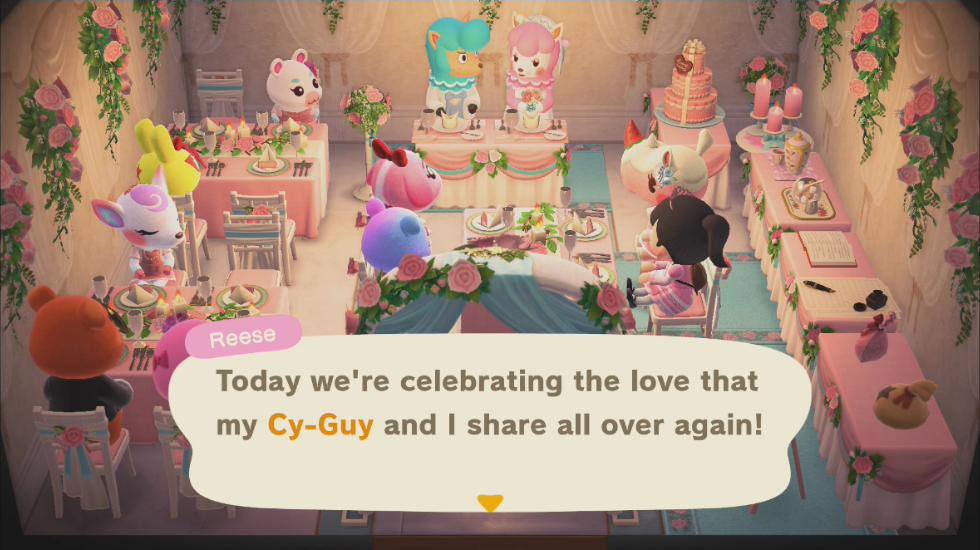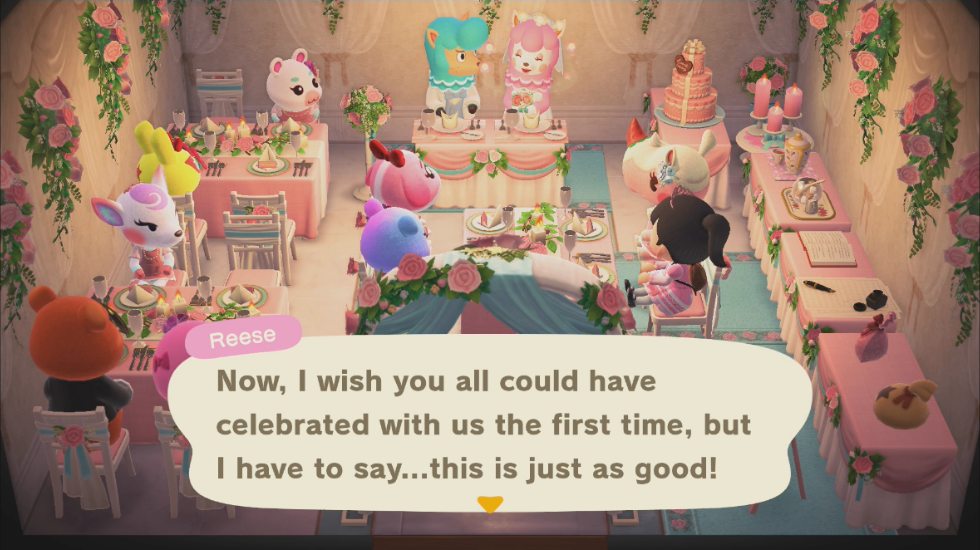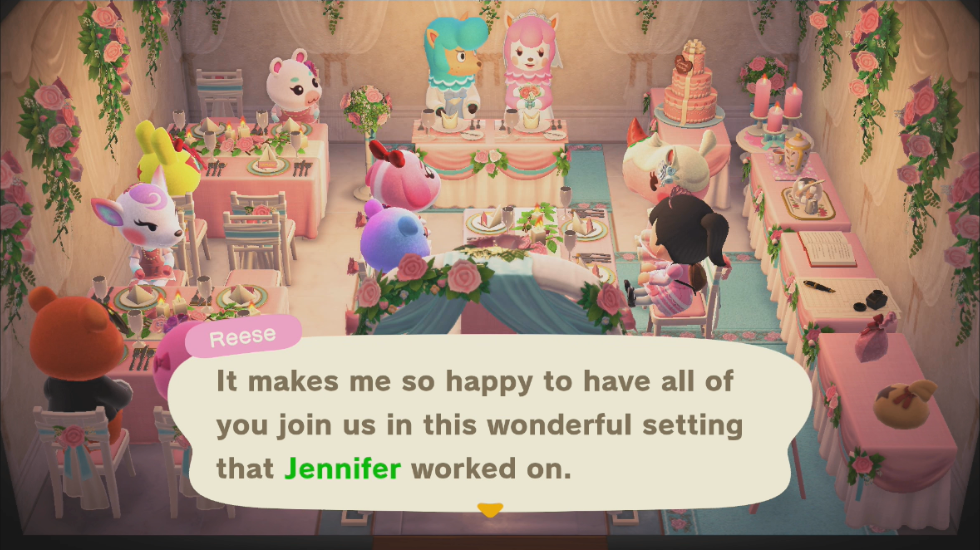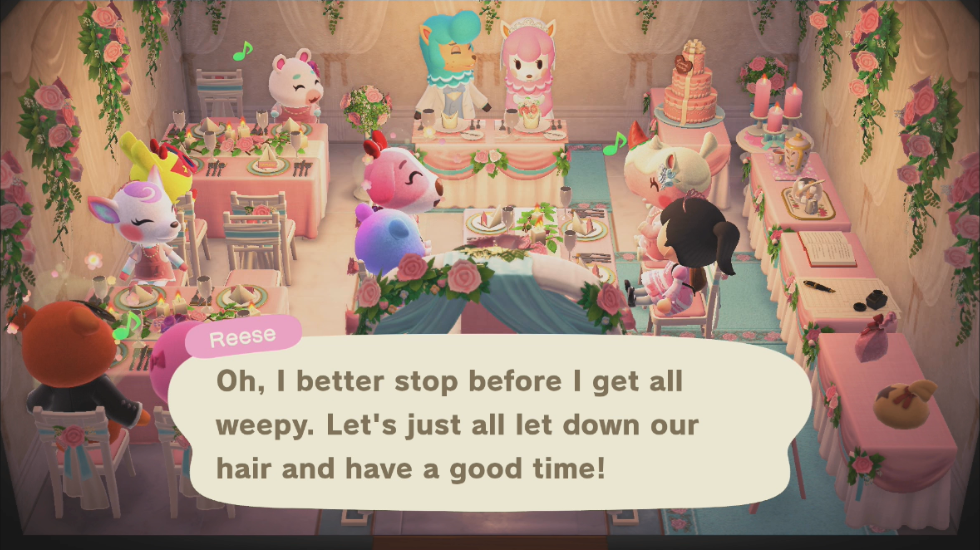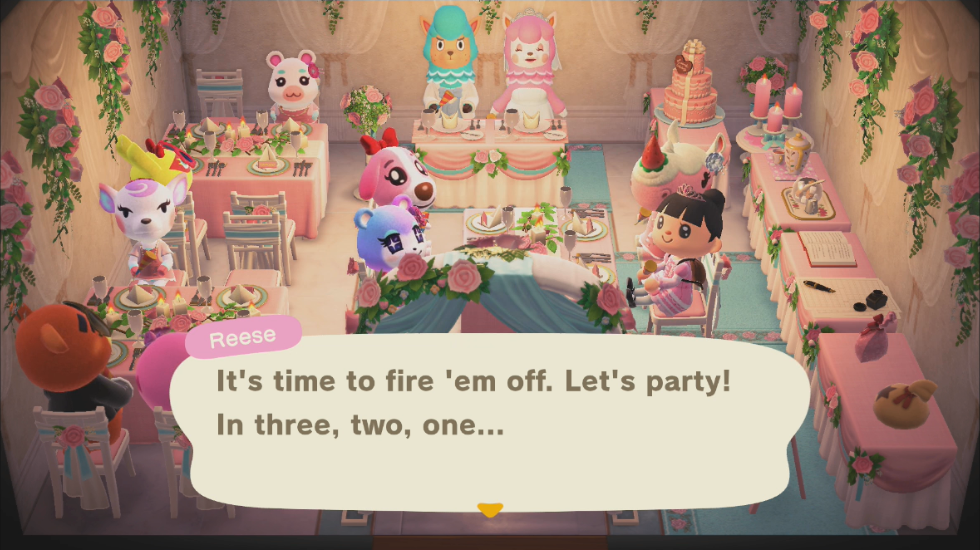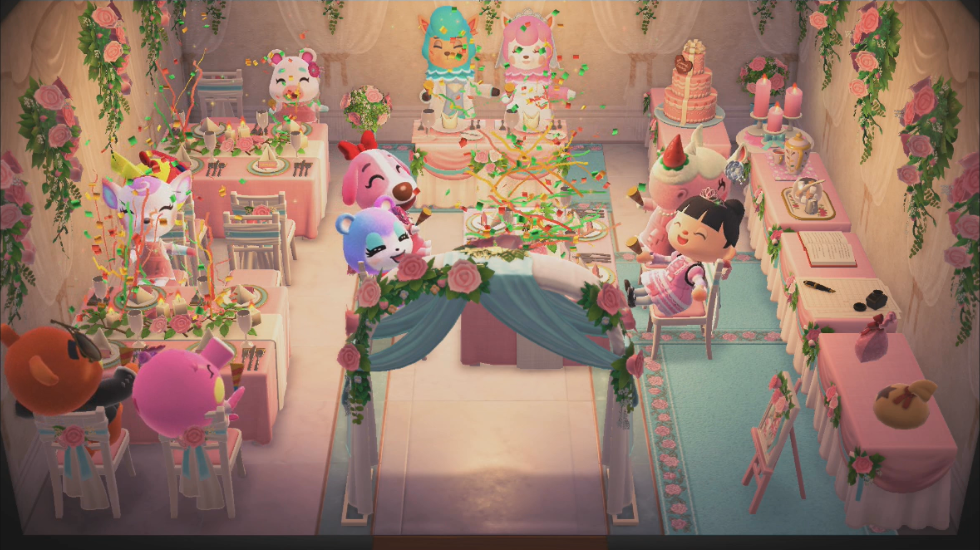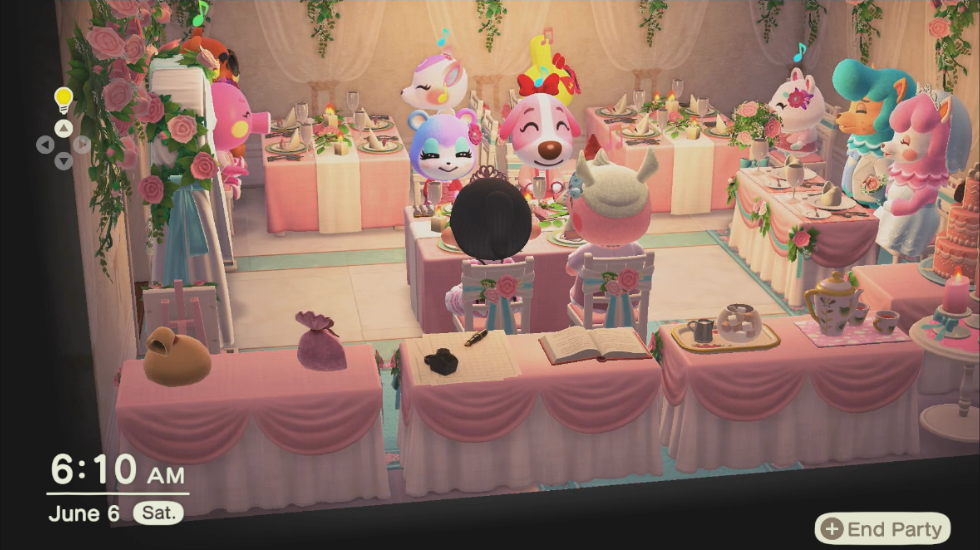 I felt bad I couldn't keep Margie along as I guess there's a limit of 10 villagers you can add and Reese and Cyrus do count, but it made me feel bad. I wish I would've thought to switch Marina's seat as well– I adjusted the seating a lot and forgot to move her across after not having four villagers there. I also would've loved to bring Harvey too. Maybe I should've considered switching Mira out for him. Seeing how today changed up, I am actually looking forward to tomorrow.
I ended up getting the Wedding Arch as a gift which was great as it was one of the items I planned to actually use. I also got the Photo Plate which is genuinely really cute.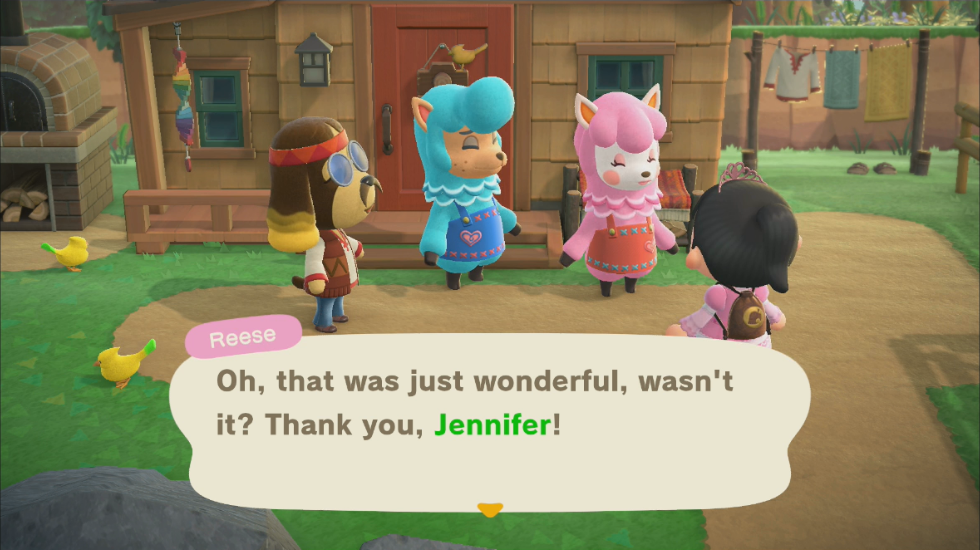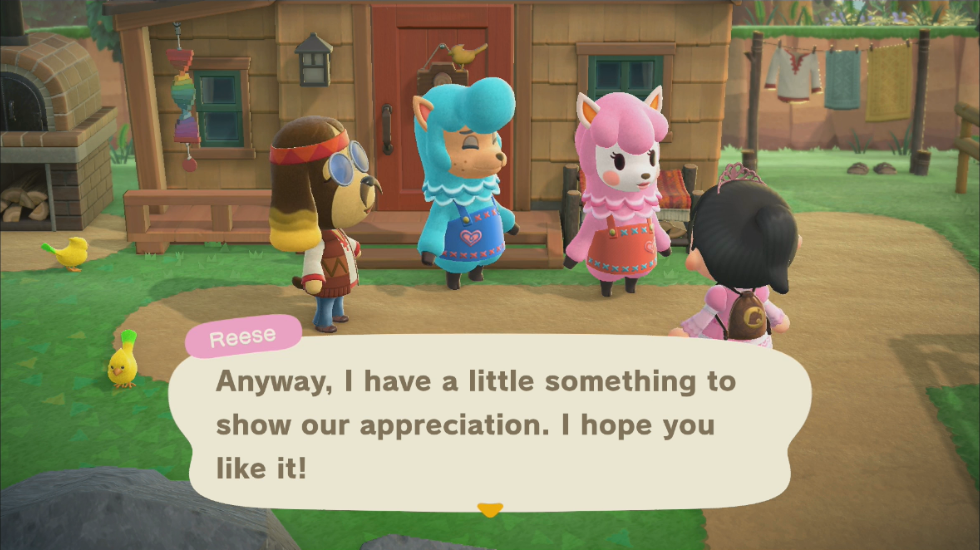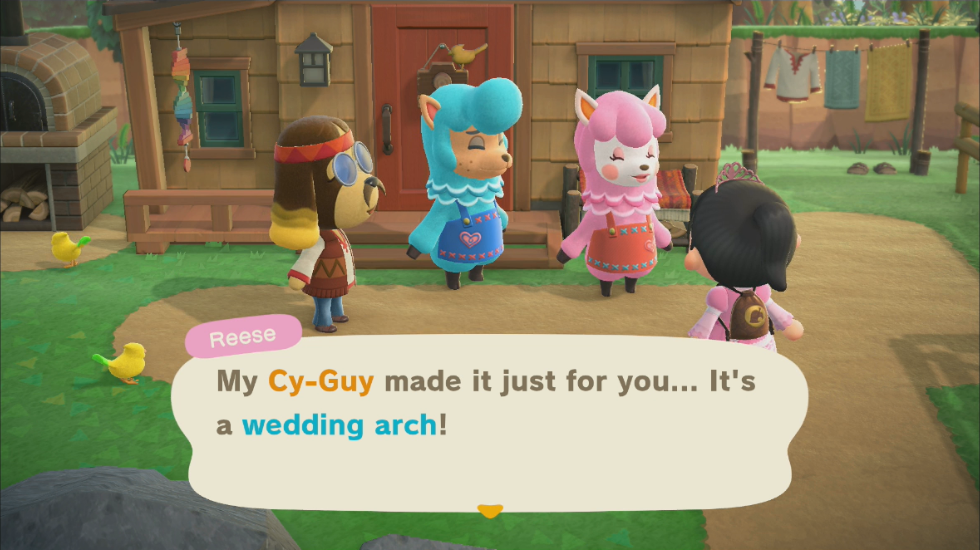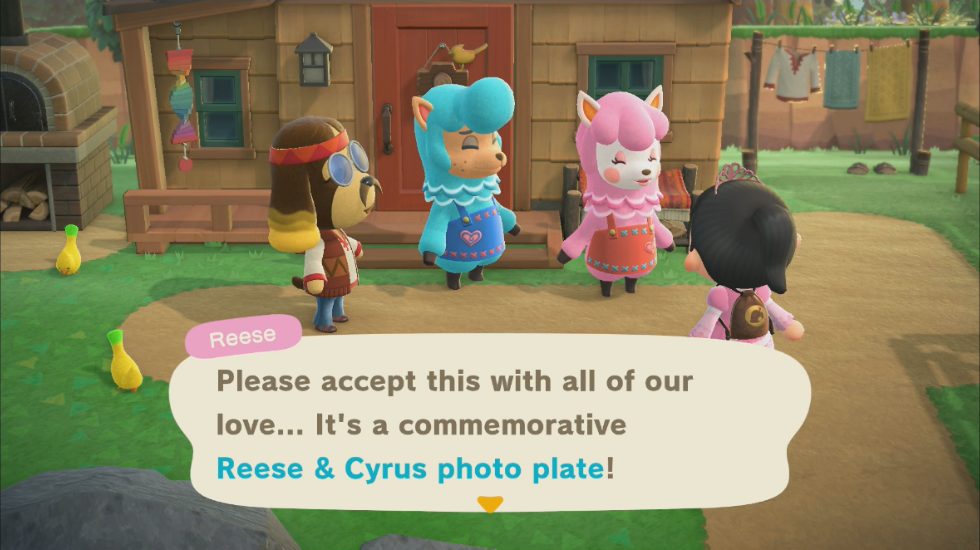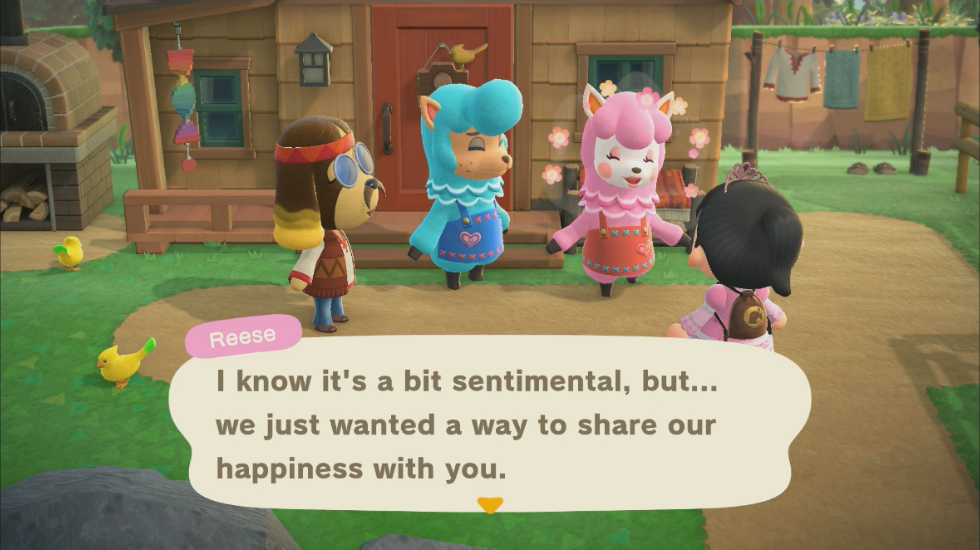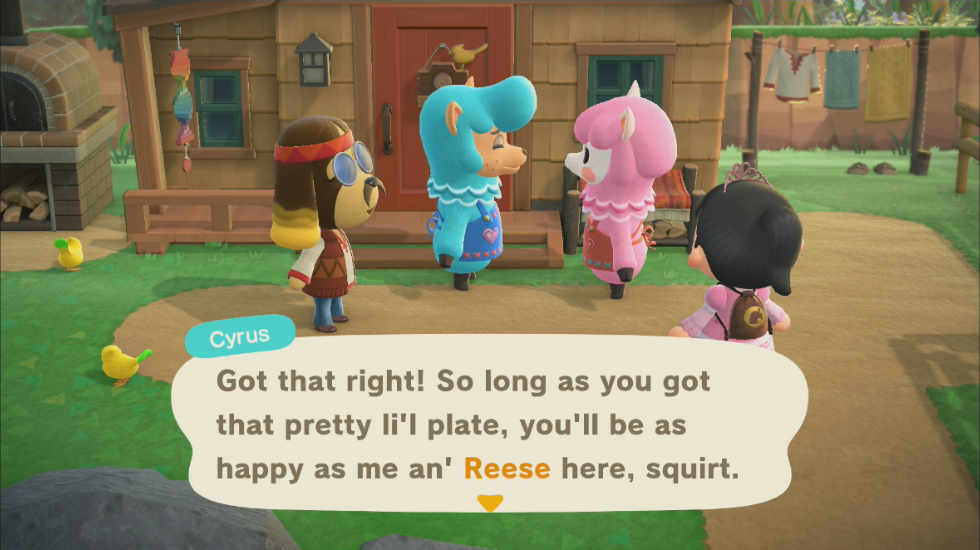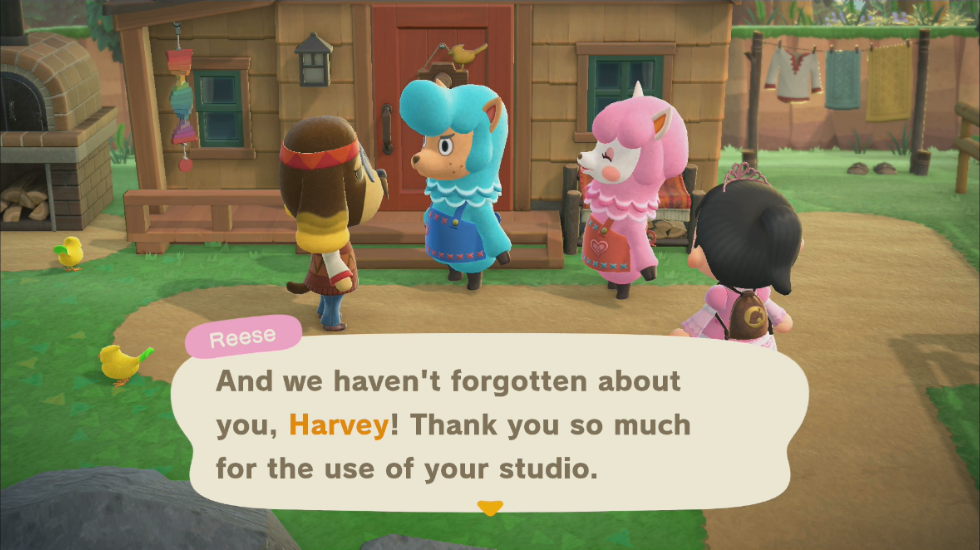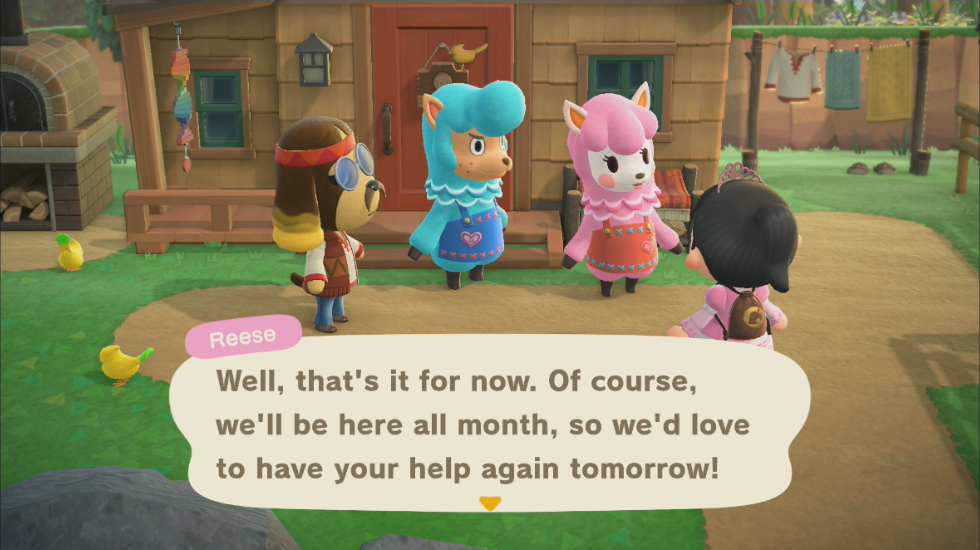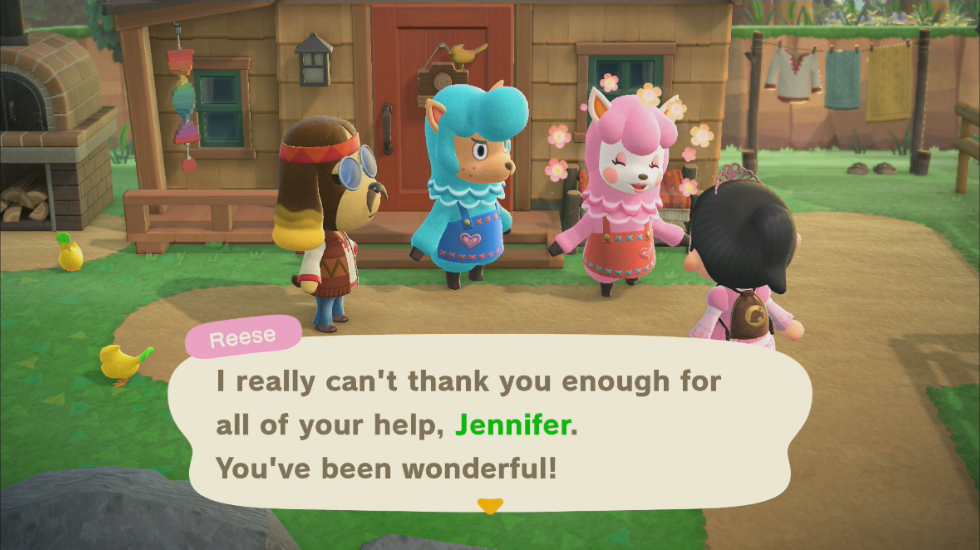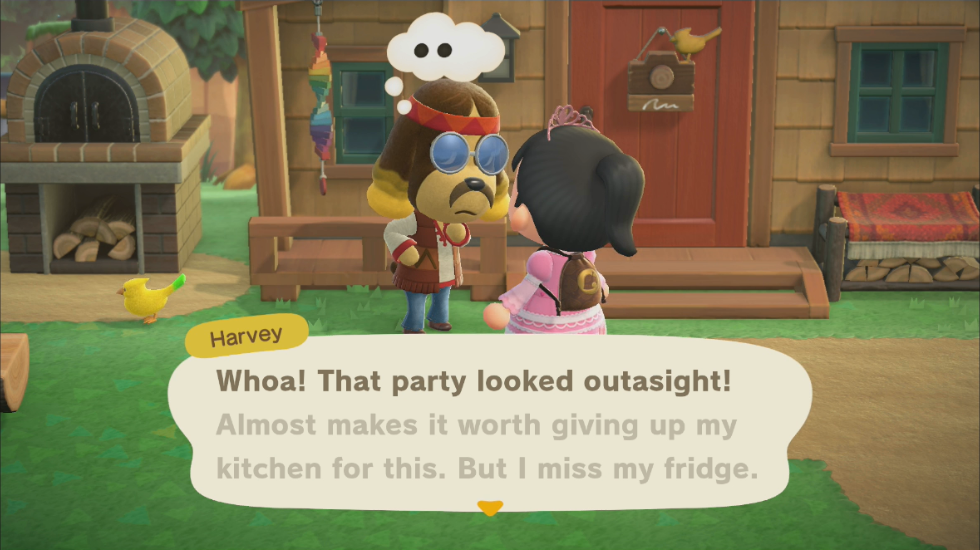 JUST PRETEND YOU WERE IN THERE TOO, HARVEY T__T
With the celebrations done, I made my way back home and quickly went to place the Wedding Arch: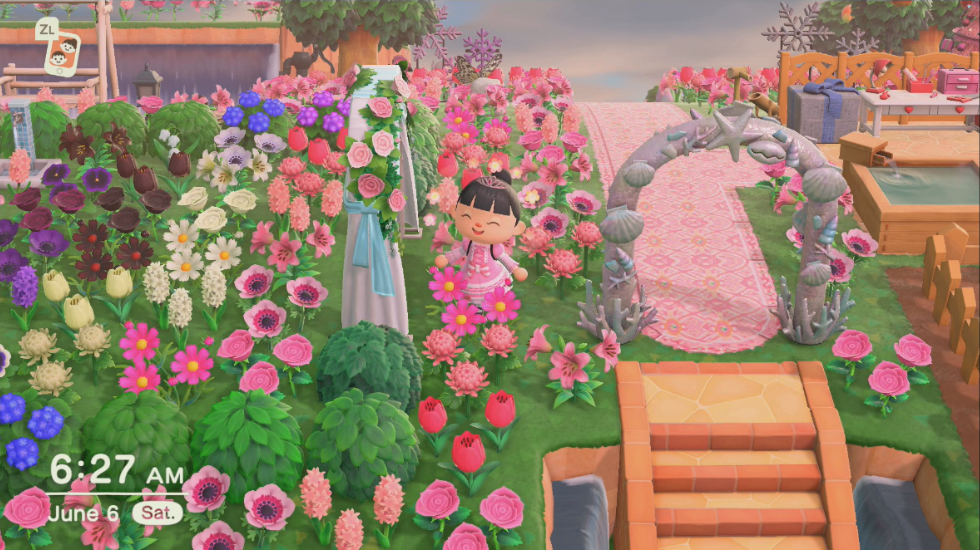 Happy to have a proper entrance for it now.
Of course, the day's festivities weren't completely over yet… As mentioned, someone offered to hold Maple for me so I quickly was on my way.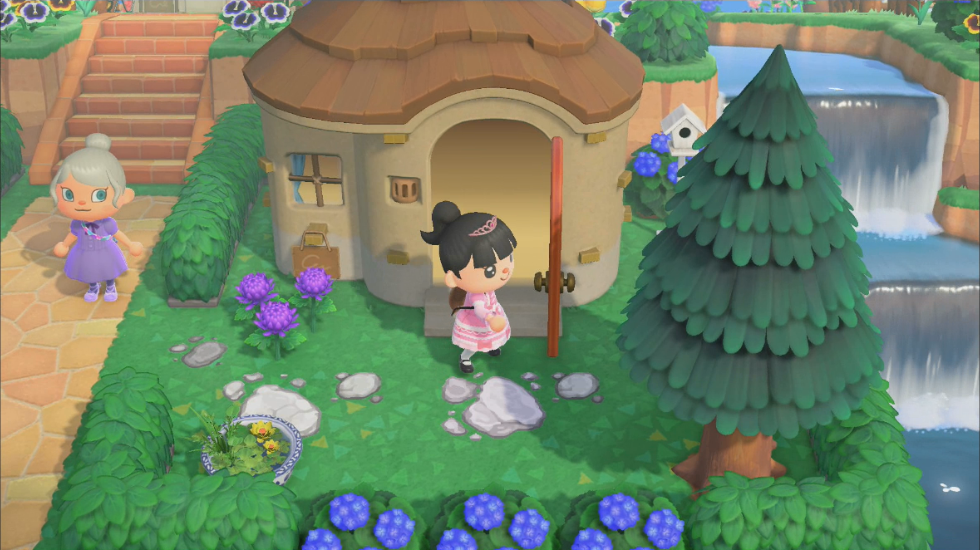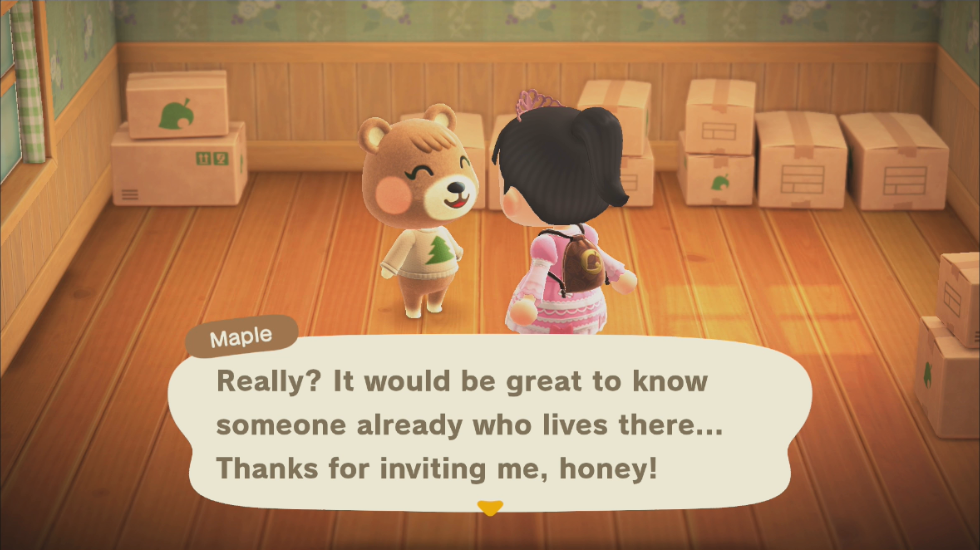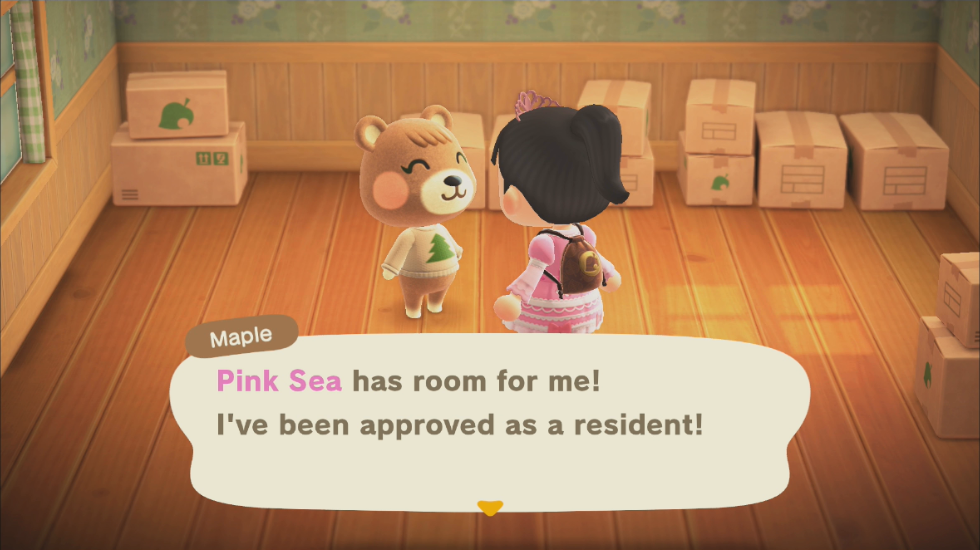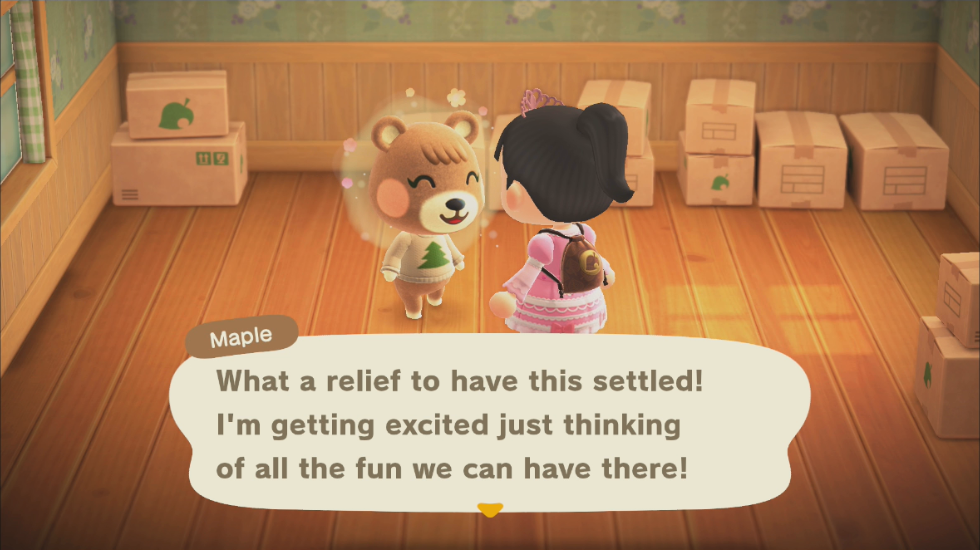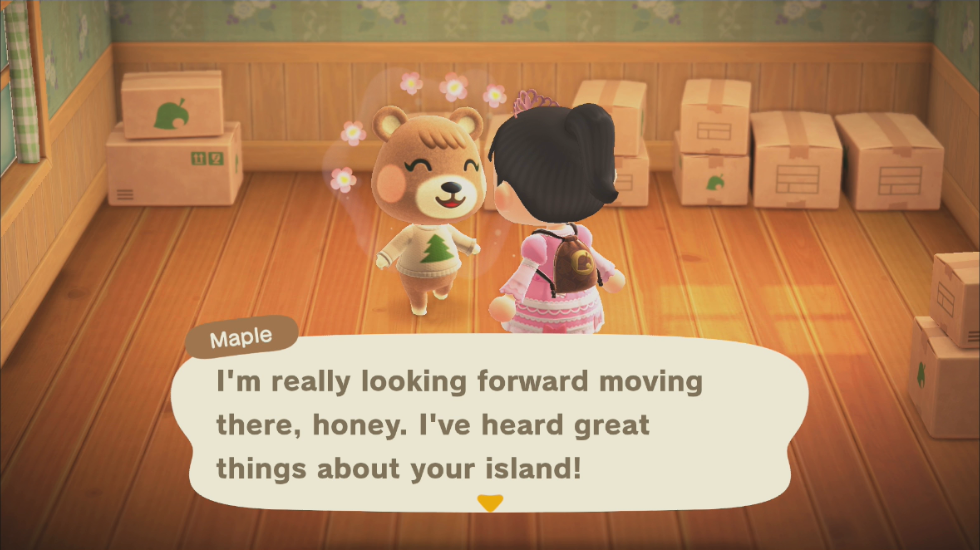 I then headed back to make sure she really was moving in and she was! So I started work on her yard in advance.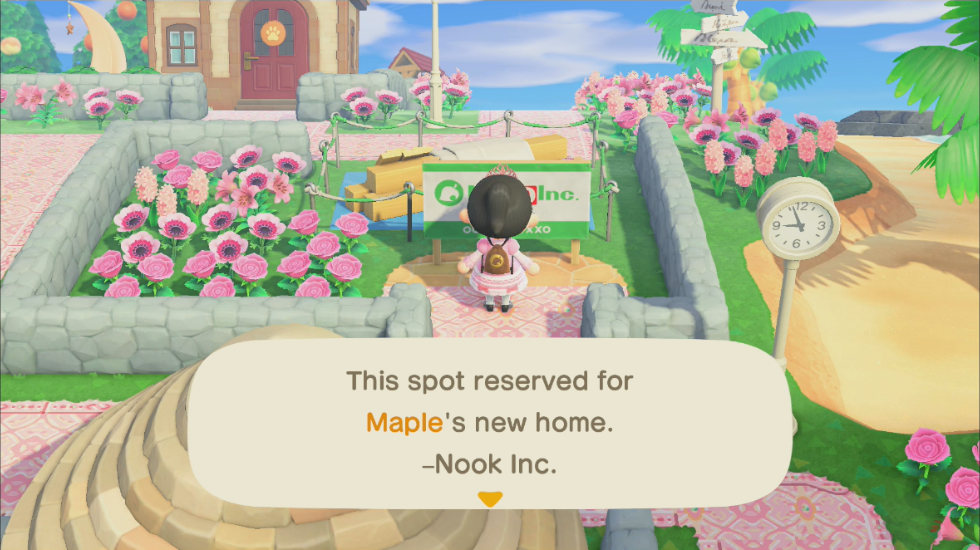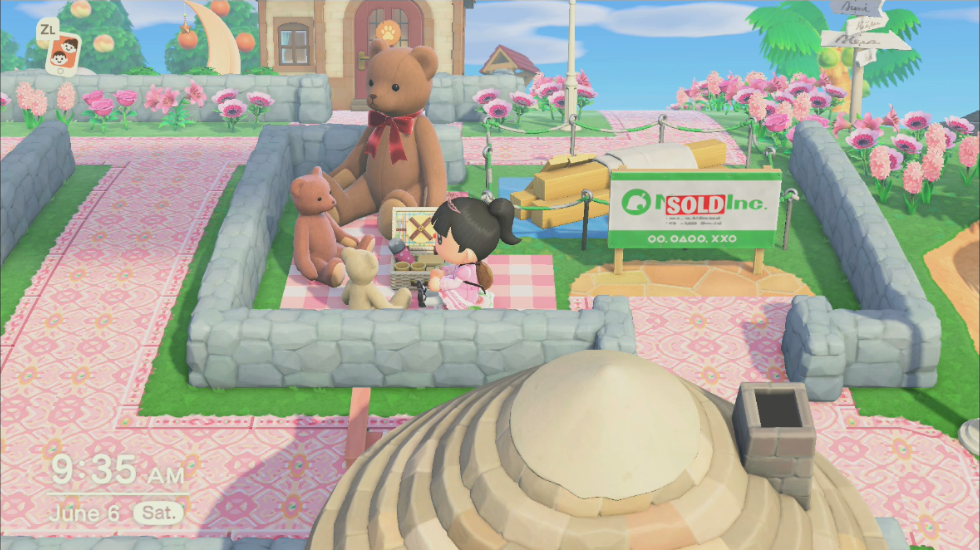 And since we now know where Maple will be moving and I only had Peanut left to move in, I decided to work on her yard as well for whenever Margie moves out: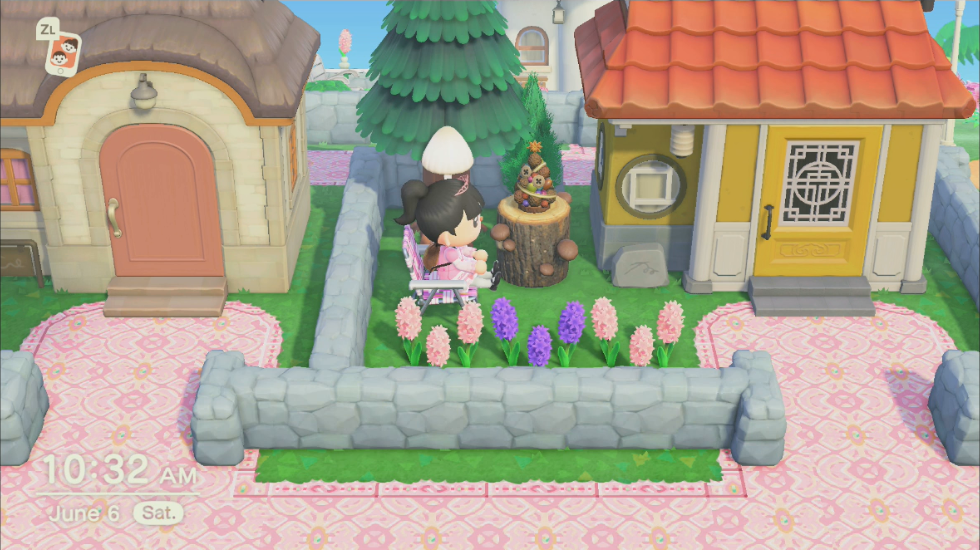 Now to just hope I remember to catch K.K. Slider's concert later tonight…
TrackBack
TrackBack URL for this entry:

Previous | Next