So, it's officially my birthday today! I always look forward to seeing what birthday celebrations are in games. I decided to start with Pokemon which I figured would be quicker and a fun way to start my birthday off.
I'm a little sad there wasn't a special slower Pokemon Center theme, but it was still cute.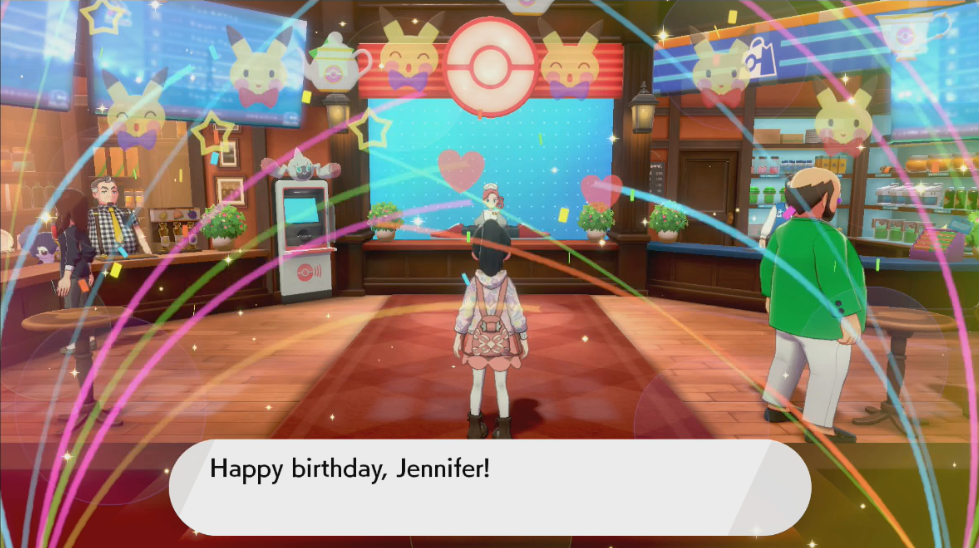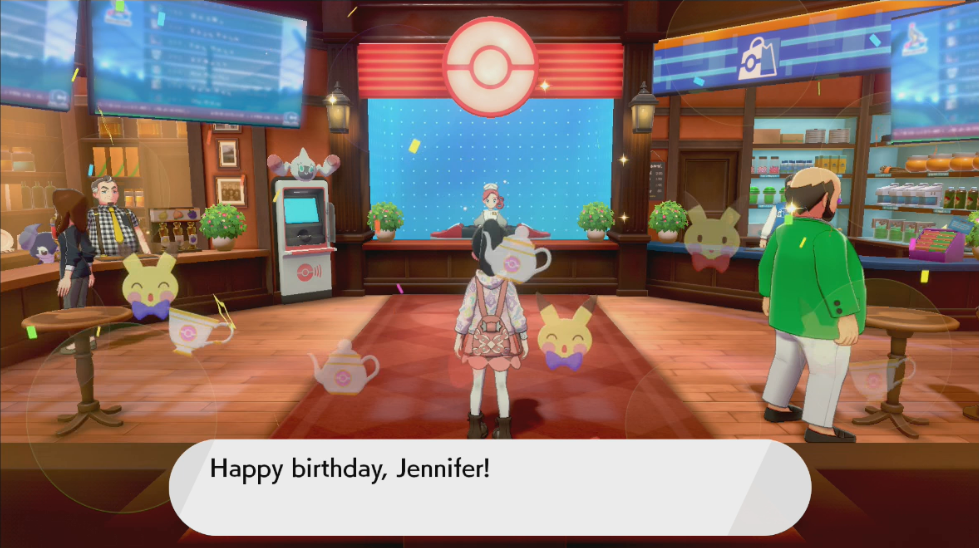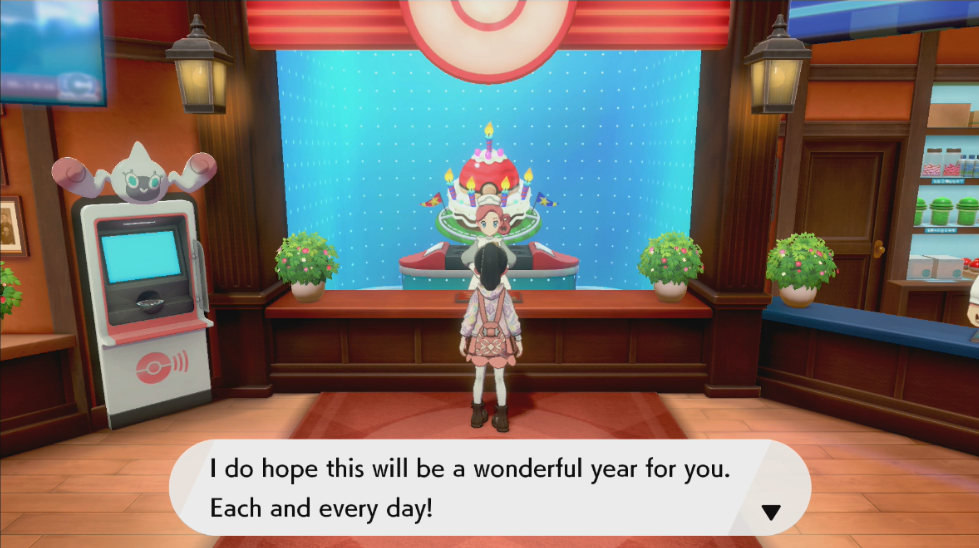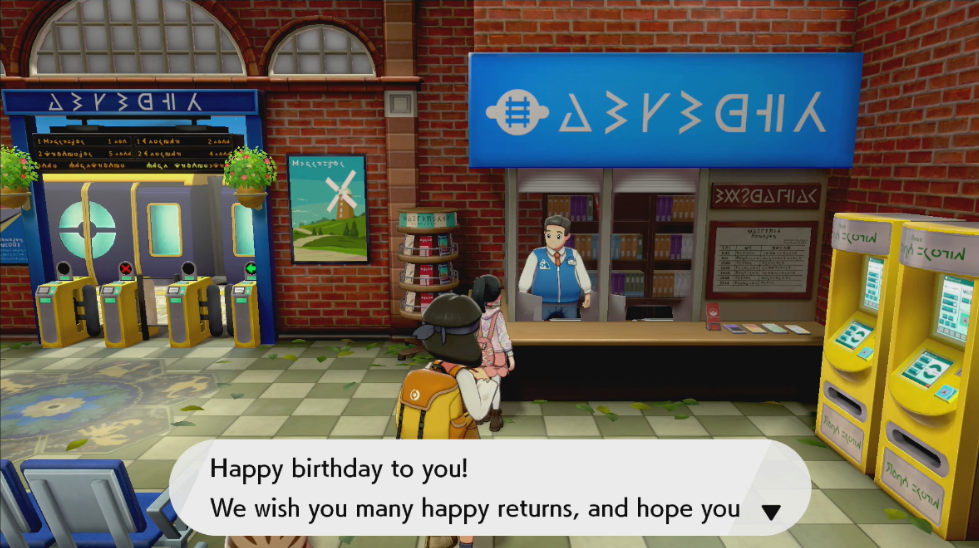 I also couldn't resist making some of the curry…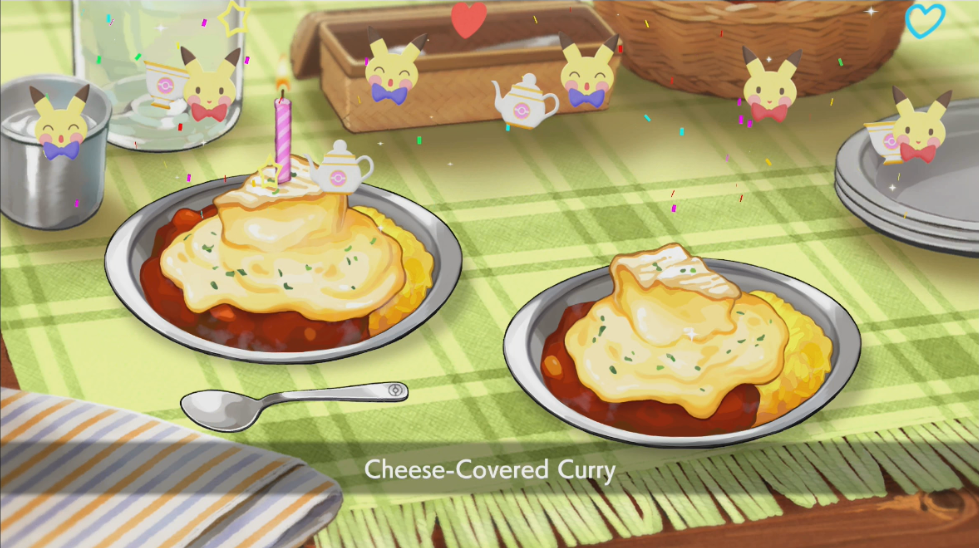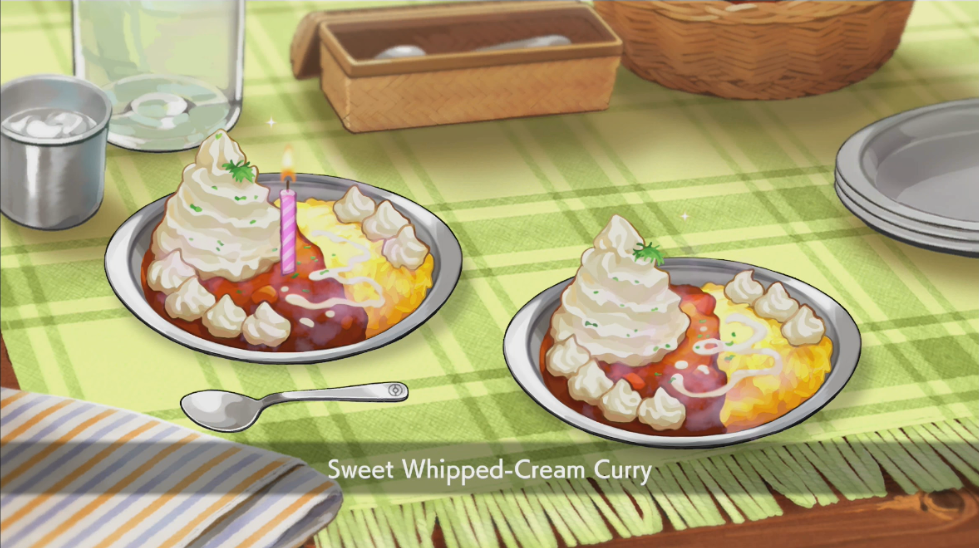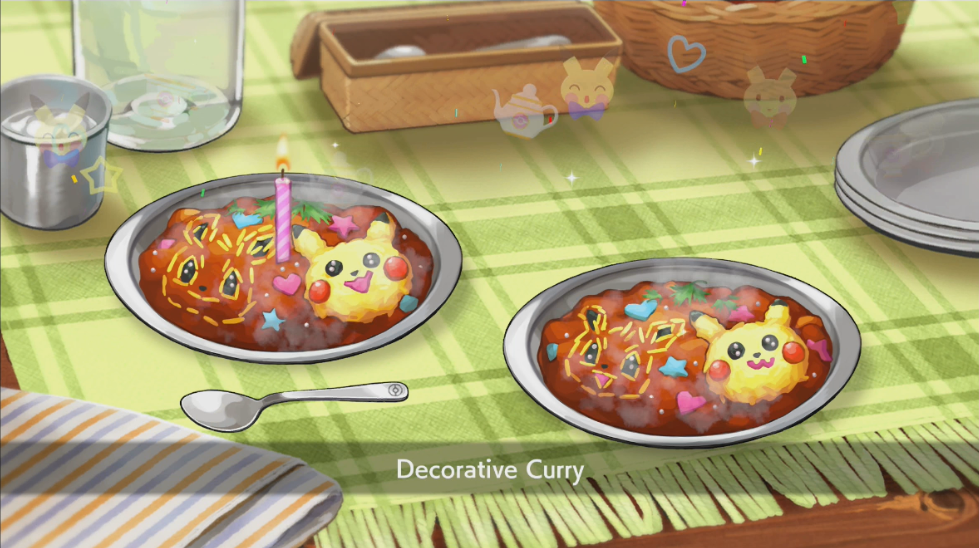 Even though I only show a few above, I did go through and make all of them :P
—————
Twitch Collection | Youtube Playlist | ACNH Overview
Then it was Animal Crossing time! Right from the start it was kicked off with Isabelle wishing me a Happy Birthday.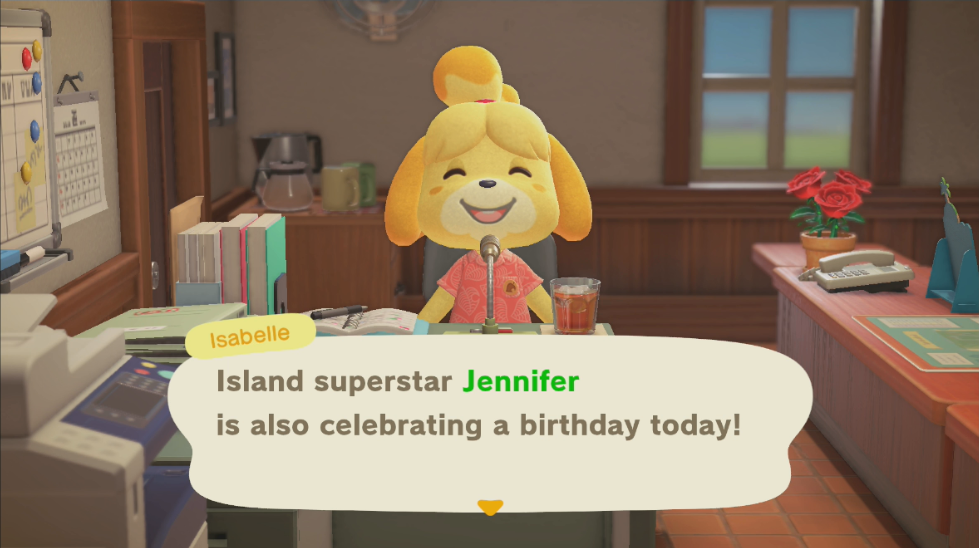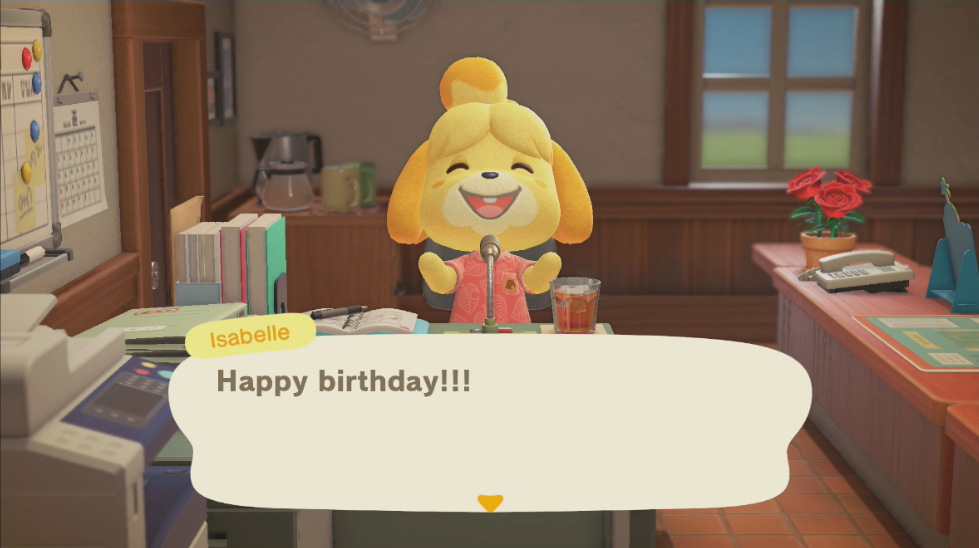 As I exited my house, Mira was waiting for me and took me to a surprise party with her, Teddy, and Judy.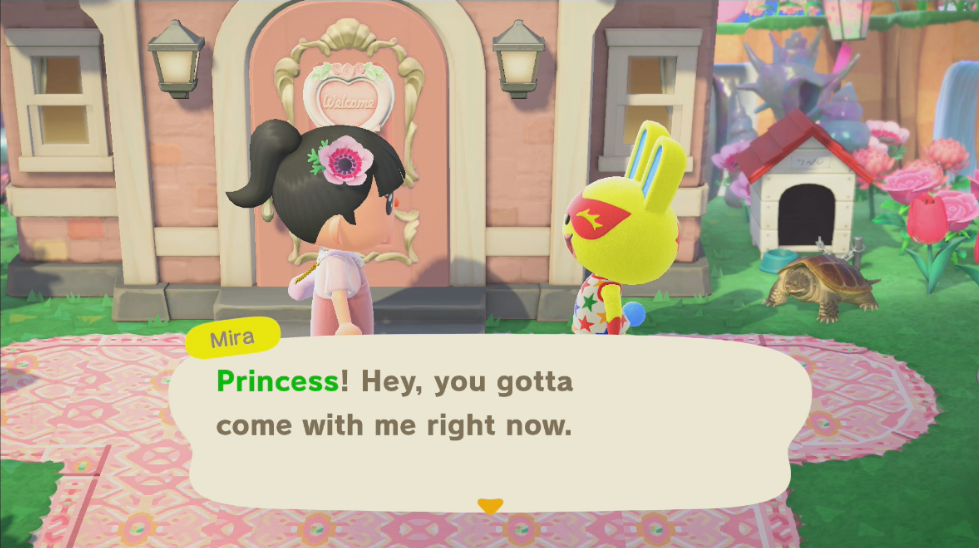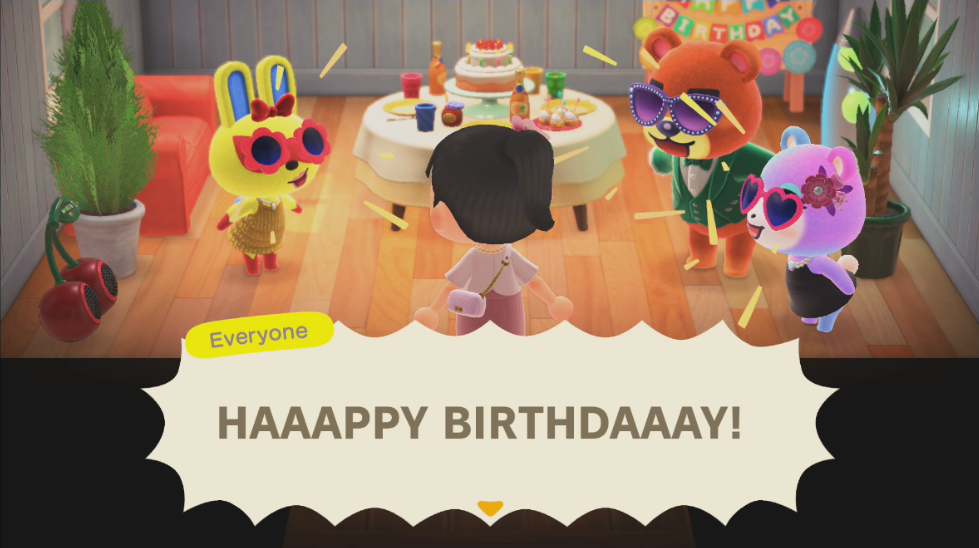 I wasn't surprised about Mira and Teddy as they were my original two villagers, but I didn't realize Julie was my third highest… I guess she is the only other one I got a photo of though…
After blowing out the candles and receiving a gift….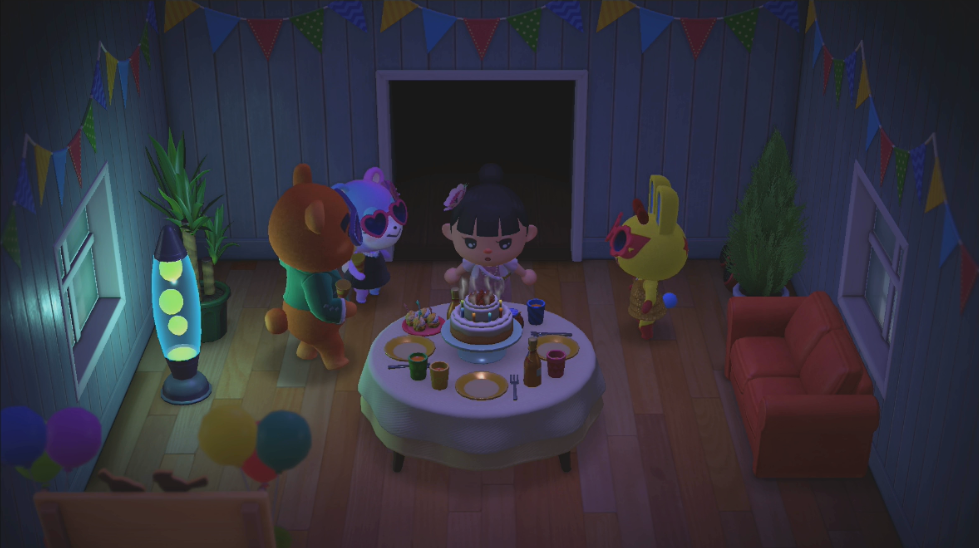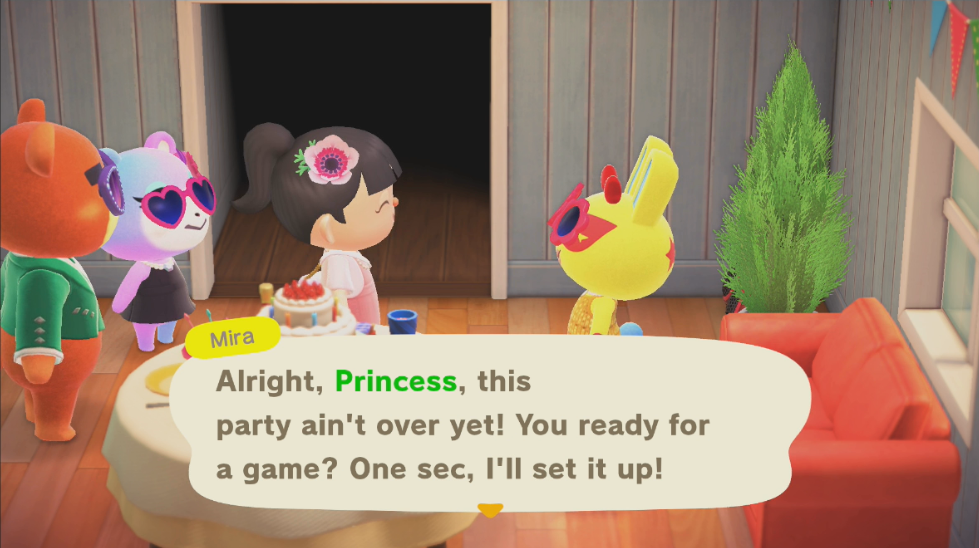 …It was time to break the pinata!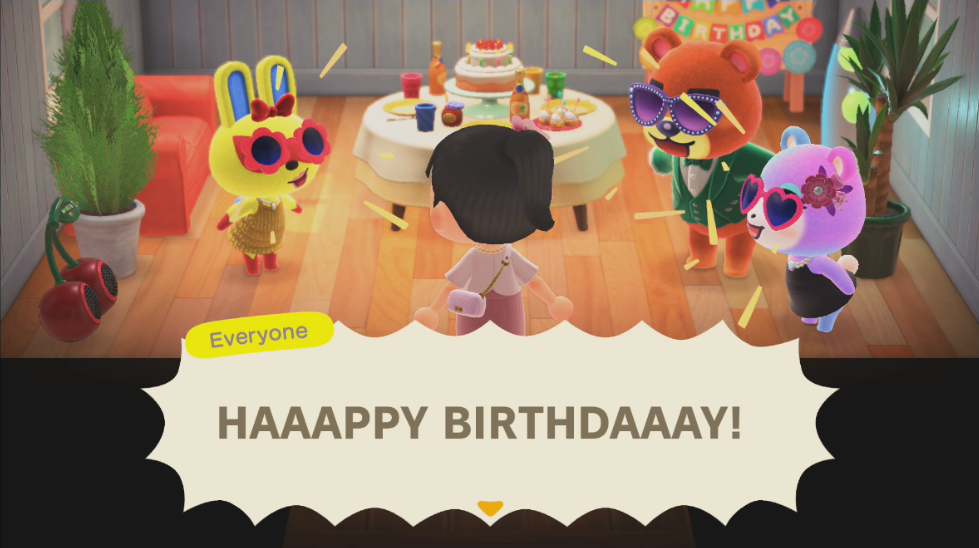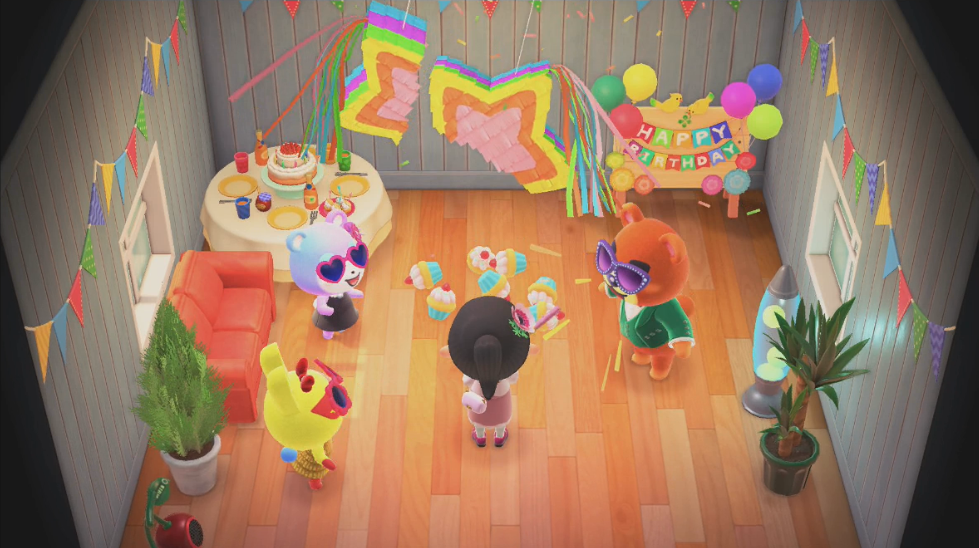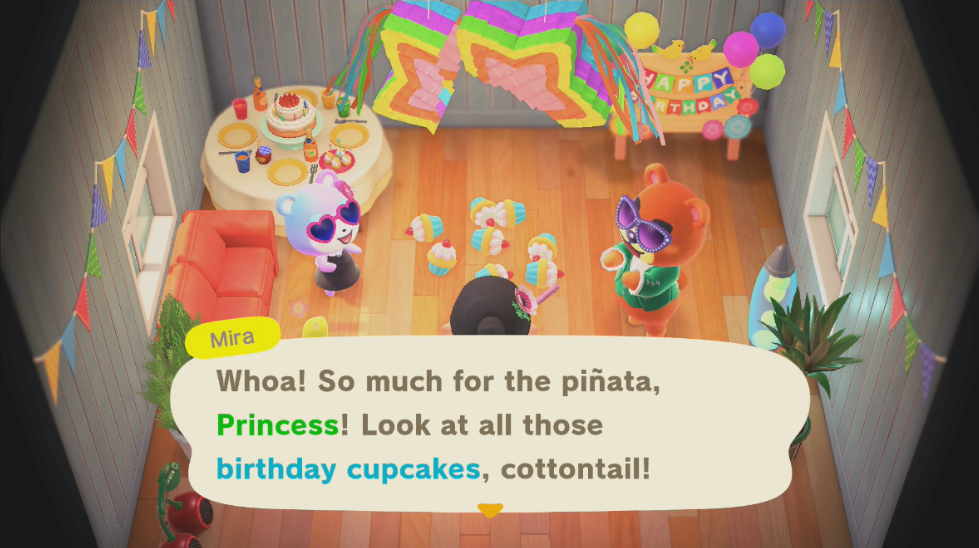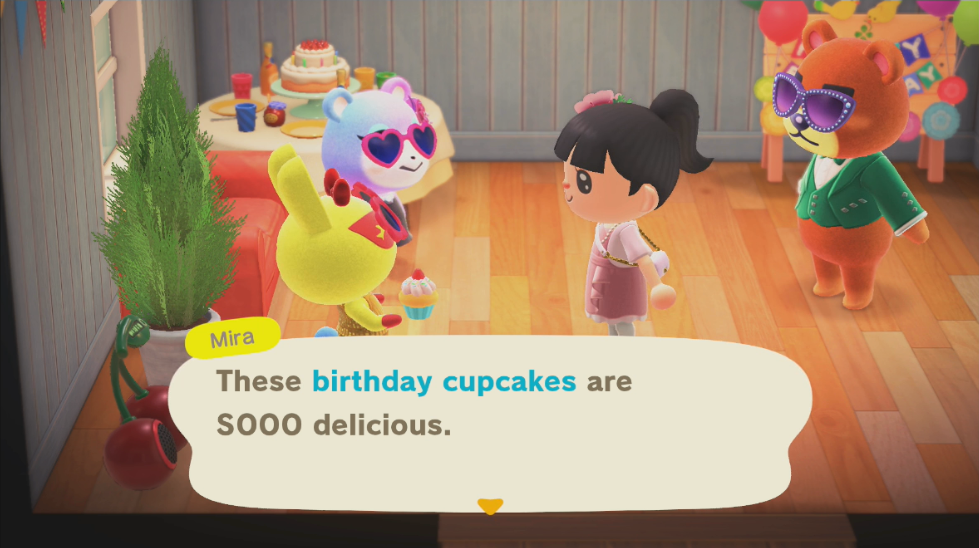 I then headed off as there was a K.K. Concert to have and cupcakes to give out!

I promised friends I wouldn't do the K.K. Concert without inviting them over first so…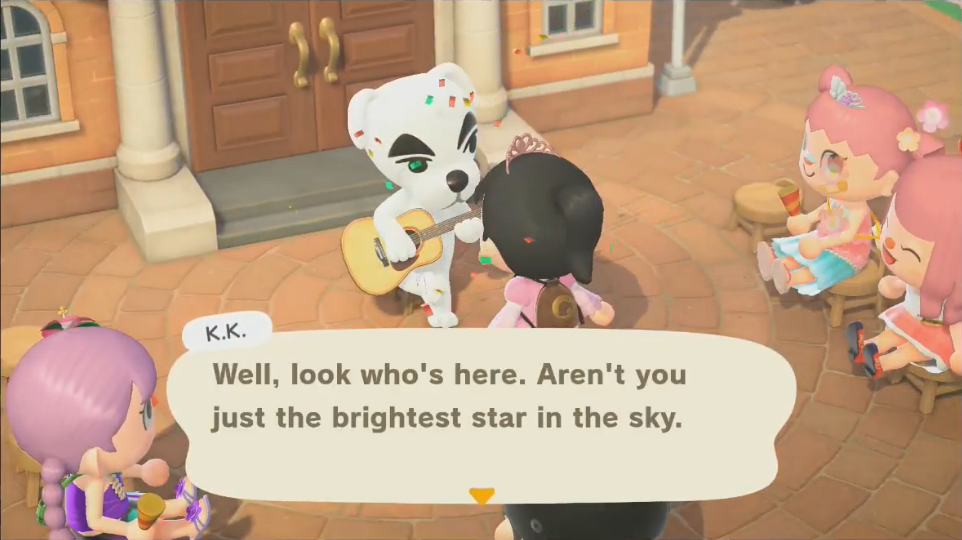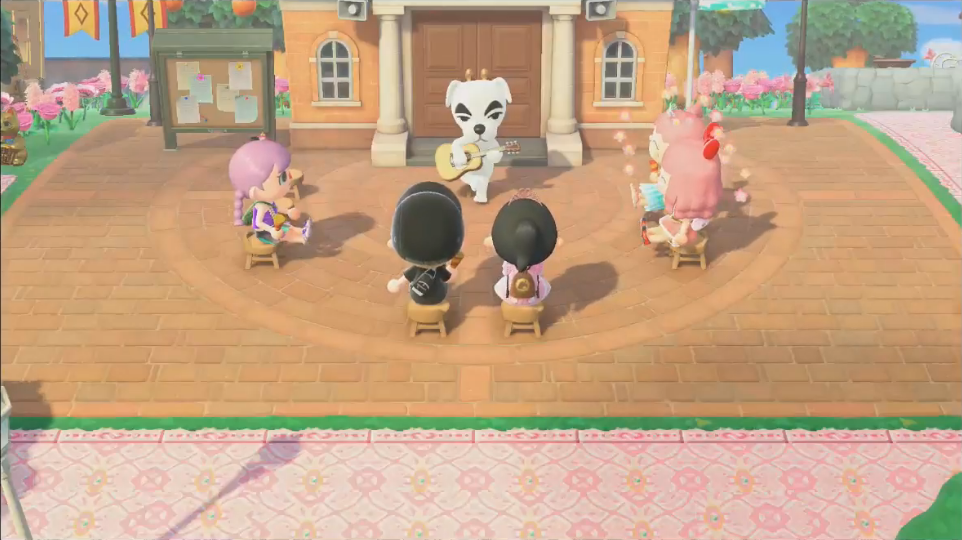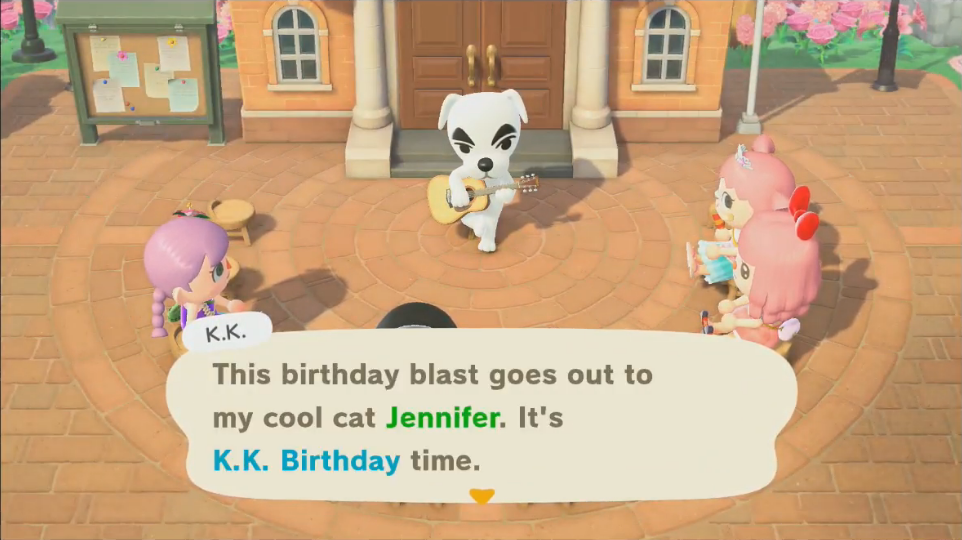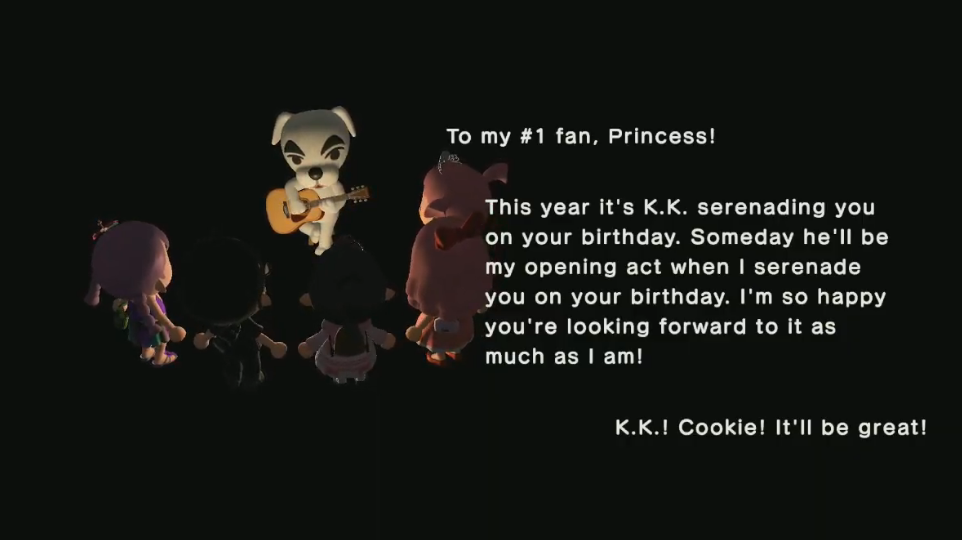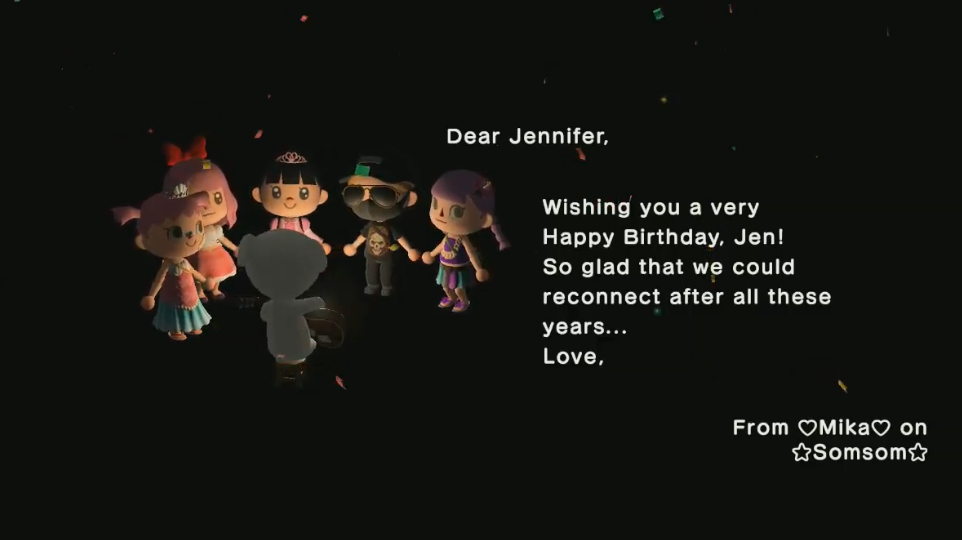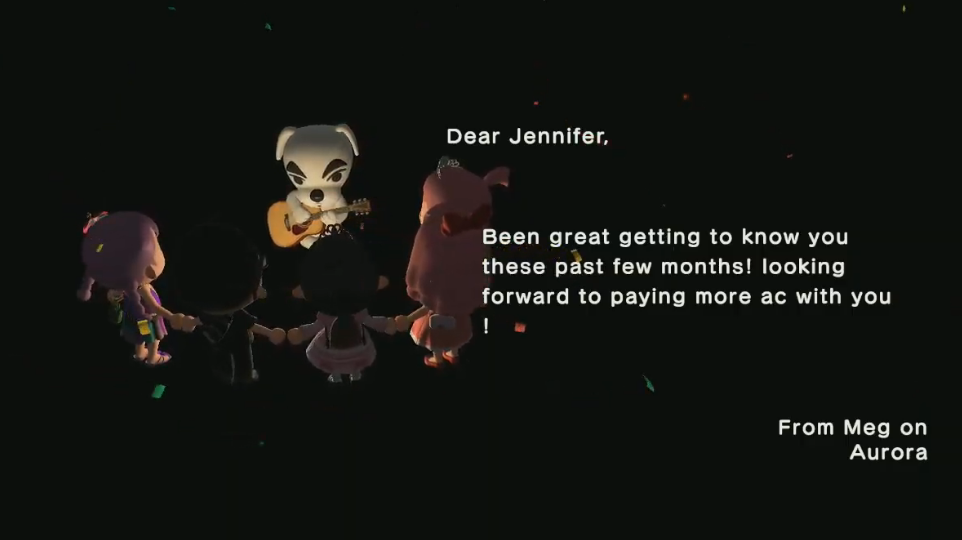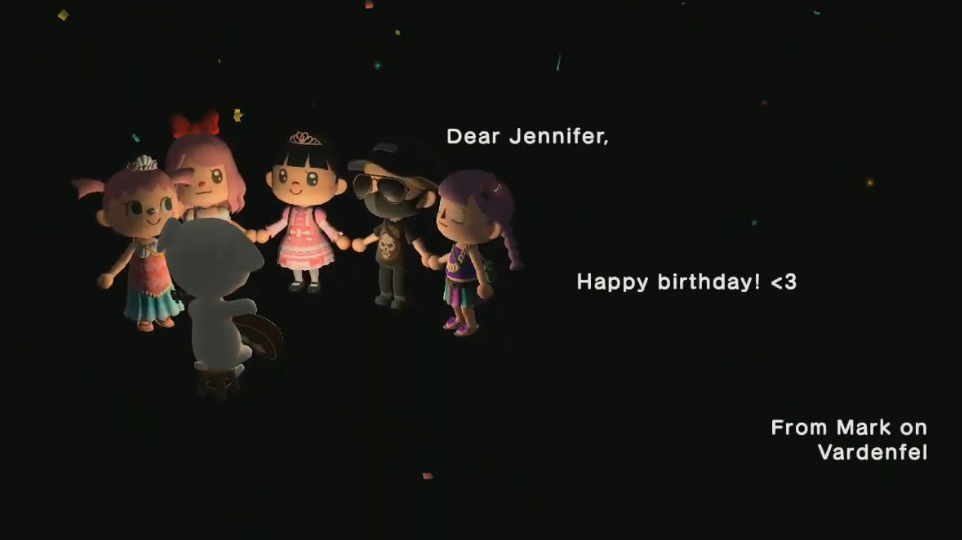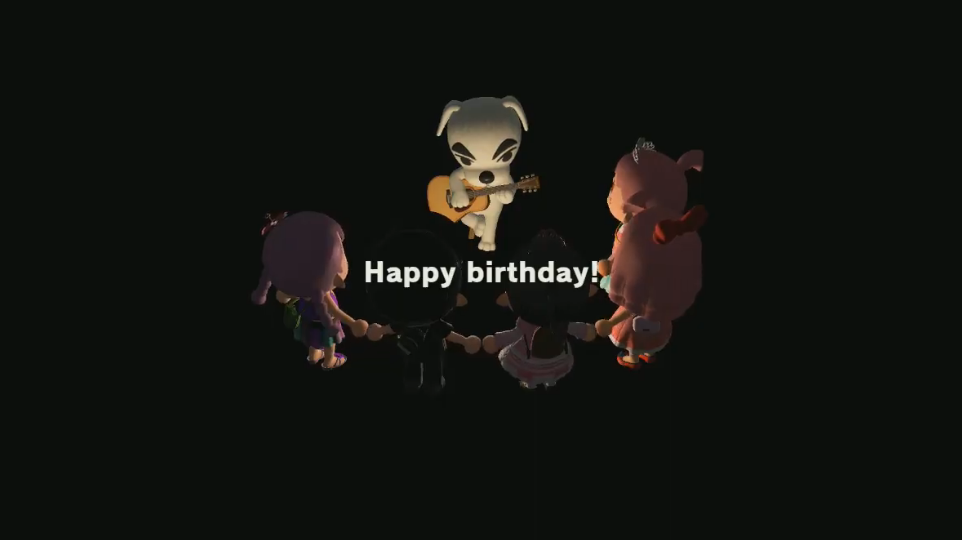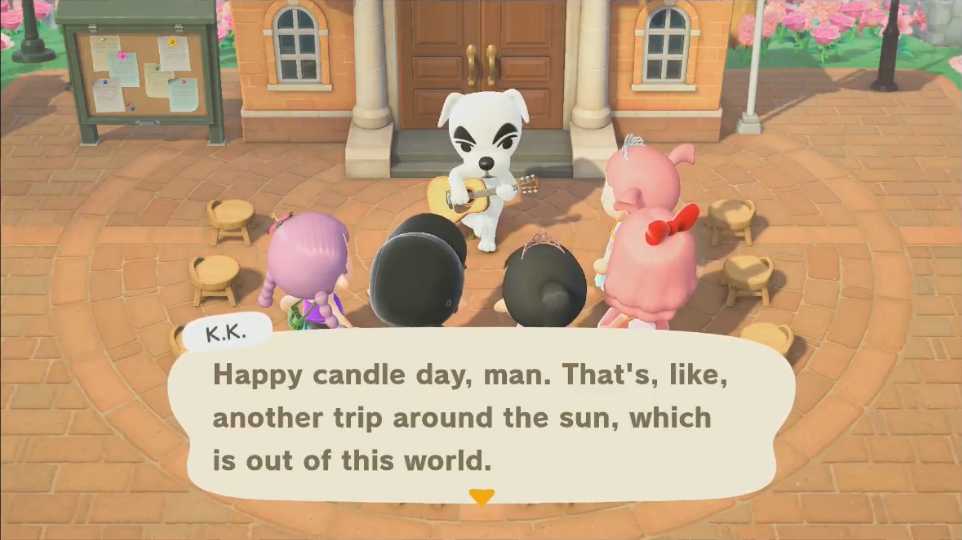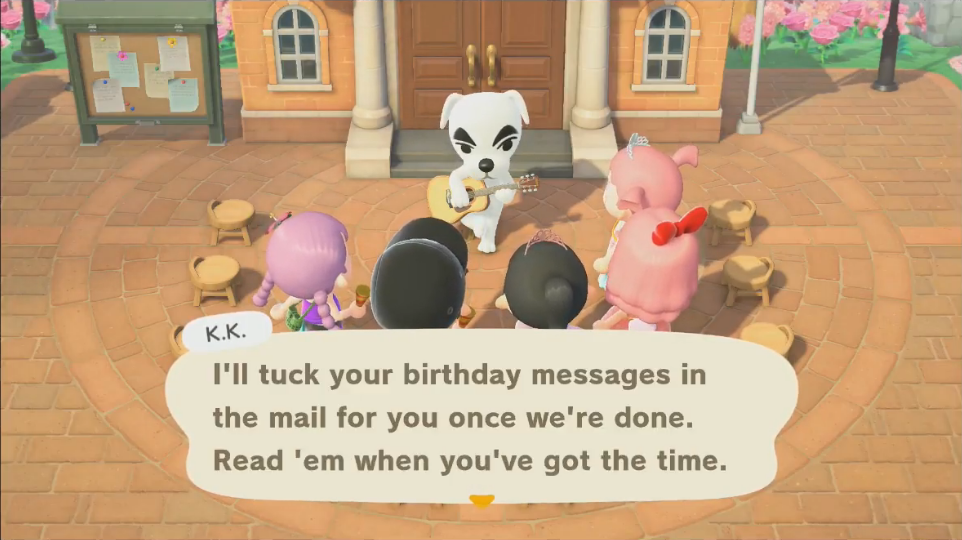 The messages were so sweet T~T ♥
Unfortunately, my computer crashed and I lost a bunch of screenshots I had taken. I did my best to get some from my recording, but could only do so much so some of the stuff below won't have screenshots or will be incomplete.
I got really nice letters [and gifts] too (and I'm including the special stationery versions of above as well) and lovely messages on the bulletin board.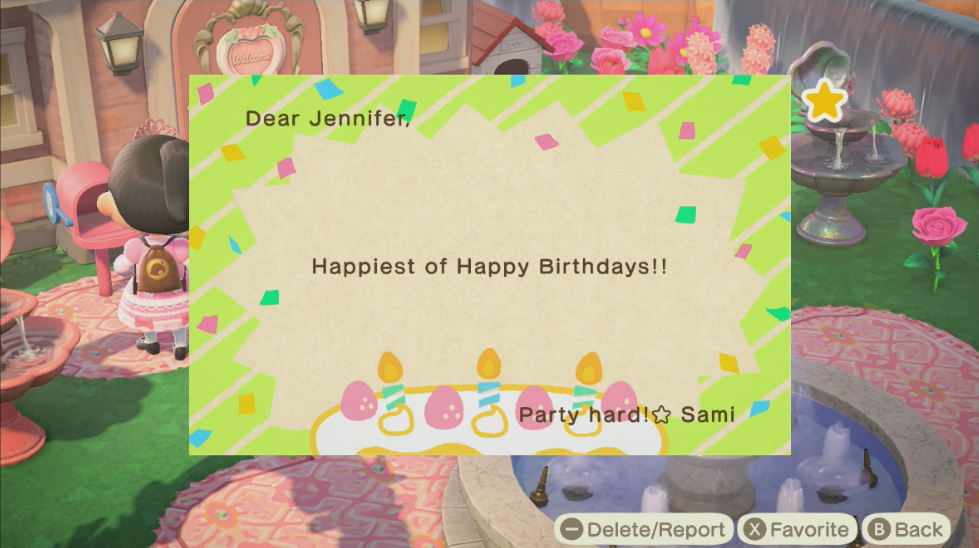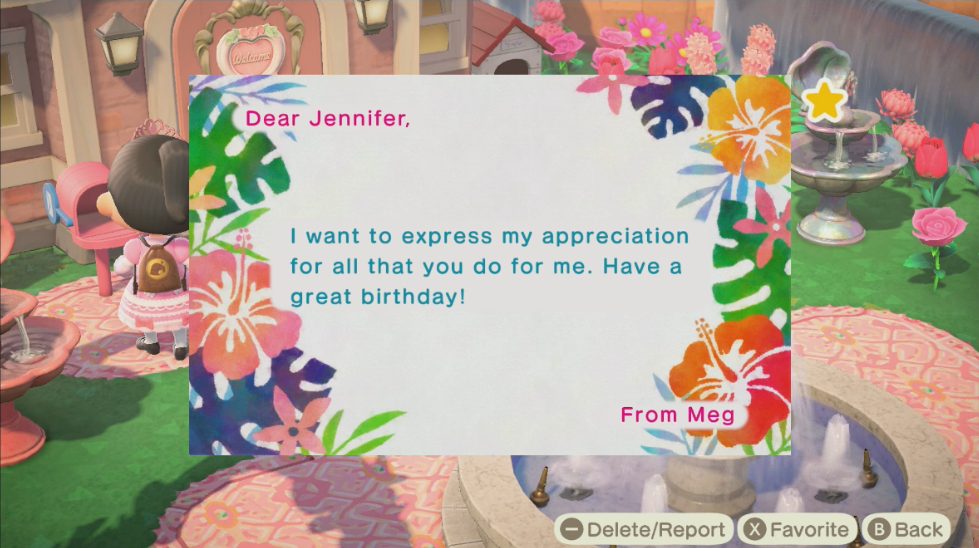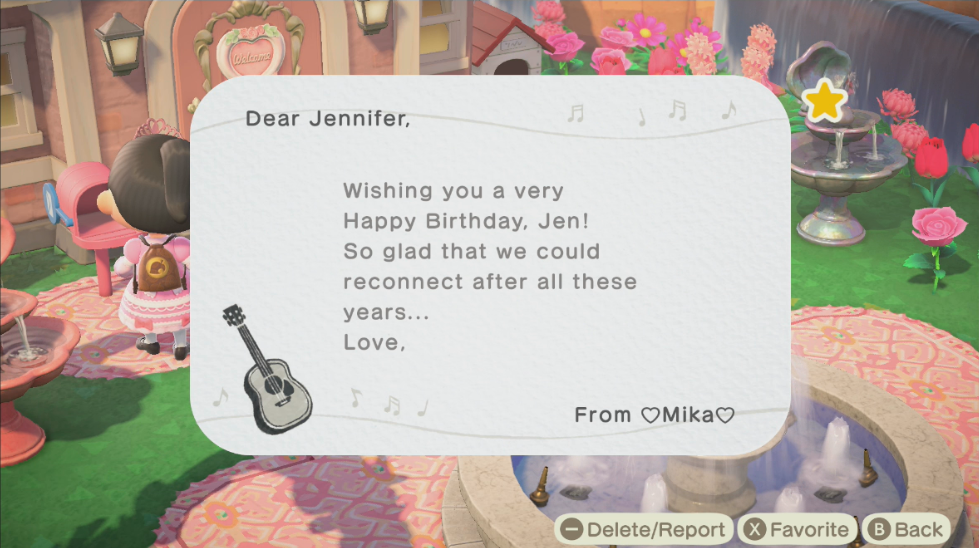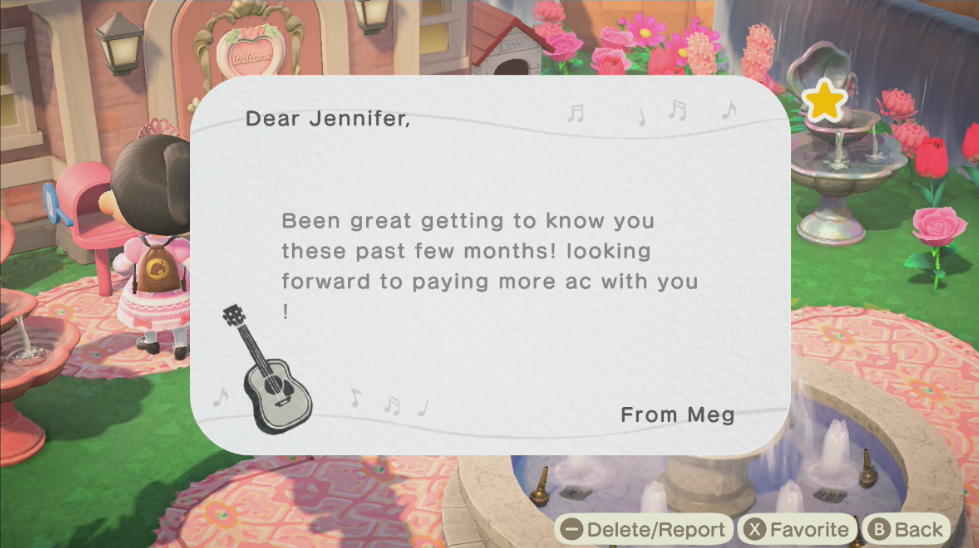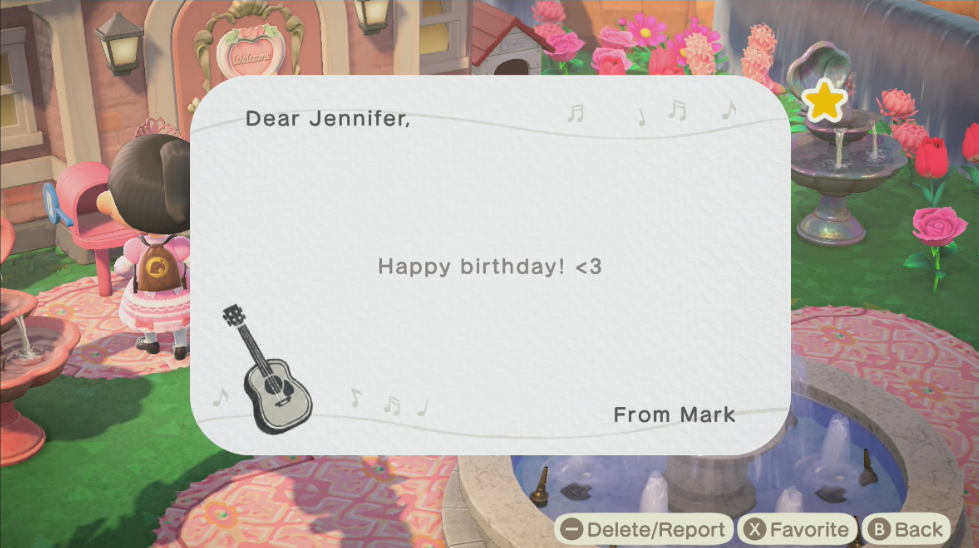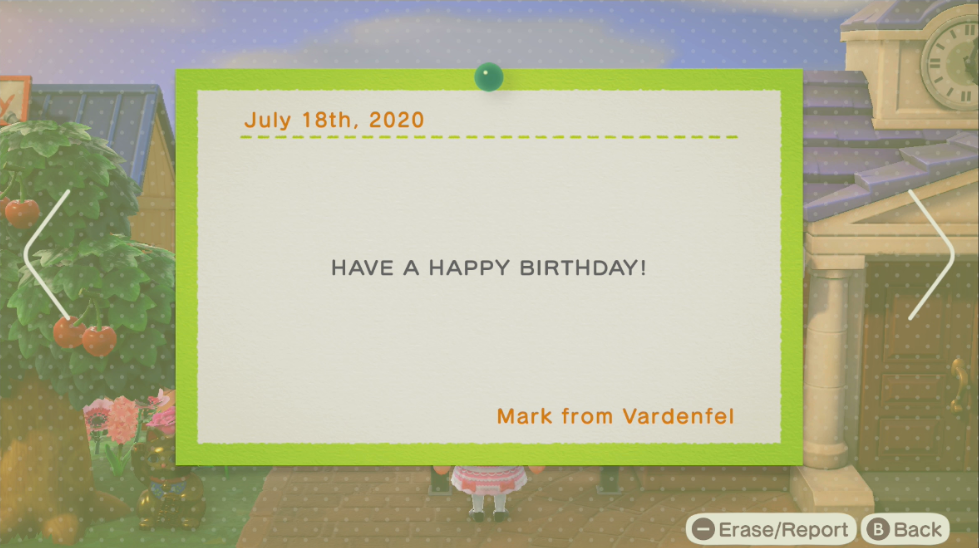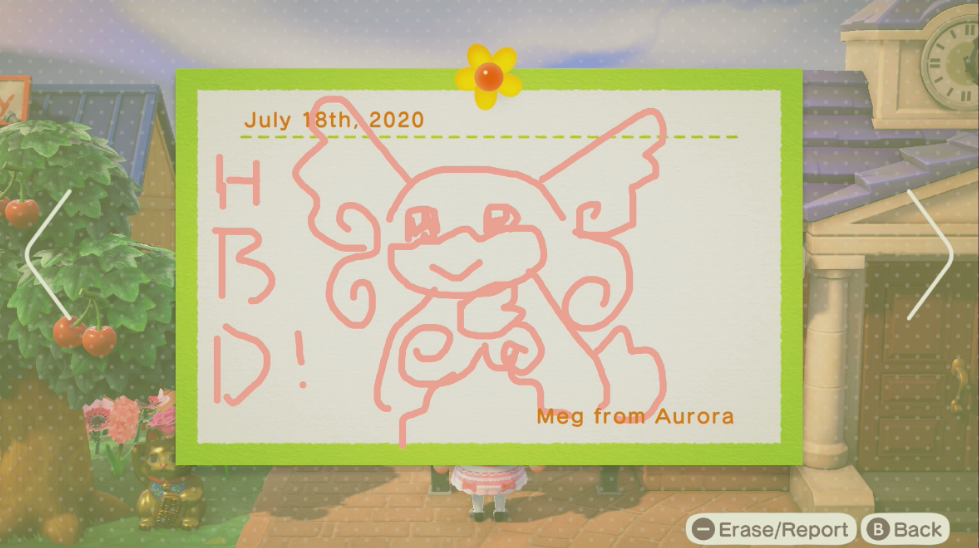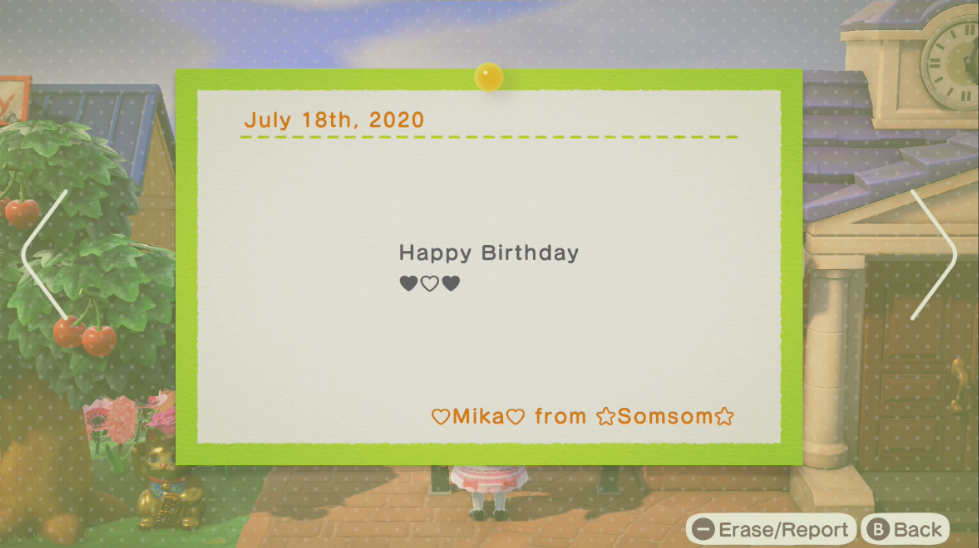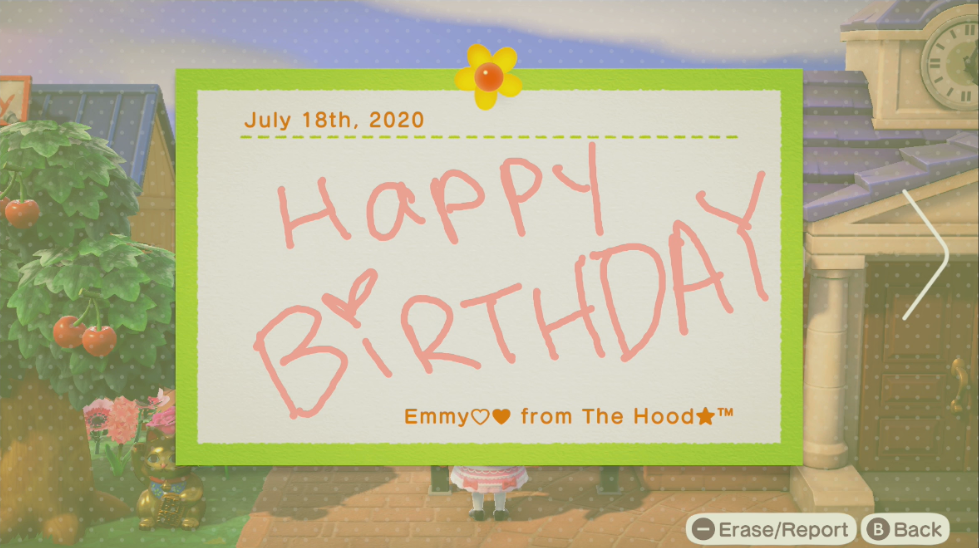 I also did my best to go around to all my villagers to give them cupcakes. I sadly wasn't close enough friends with Peanut yet which I wasn't surprised about or anything, but was still kind of disappointing. Regardless, all the messages were really sweet.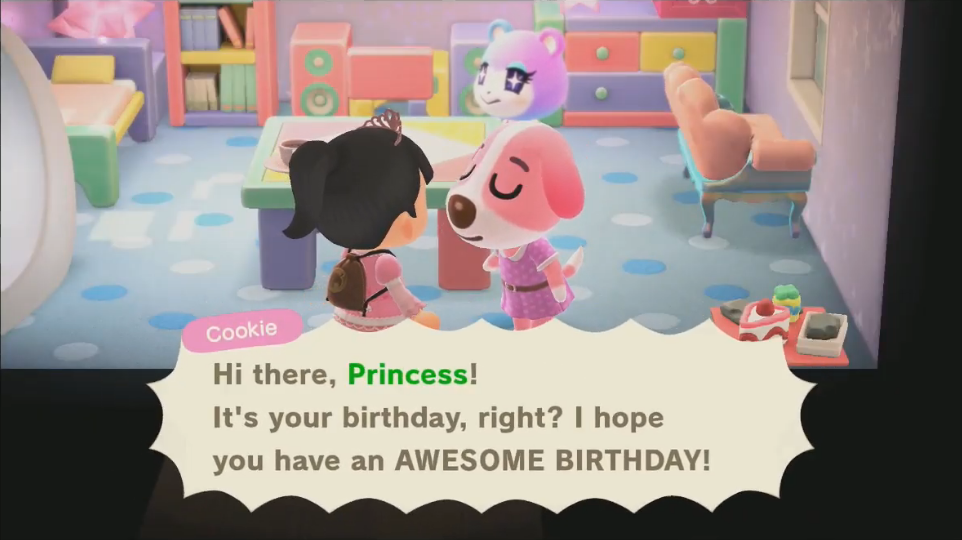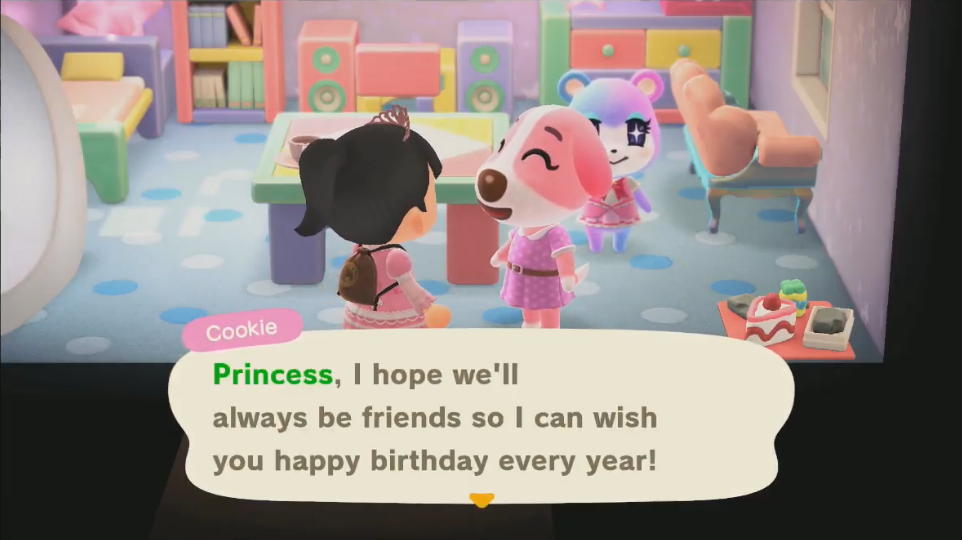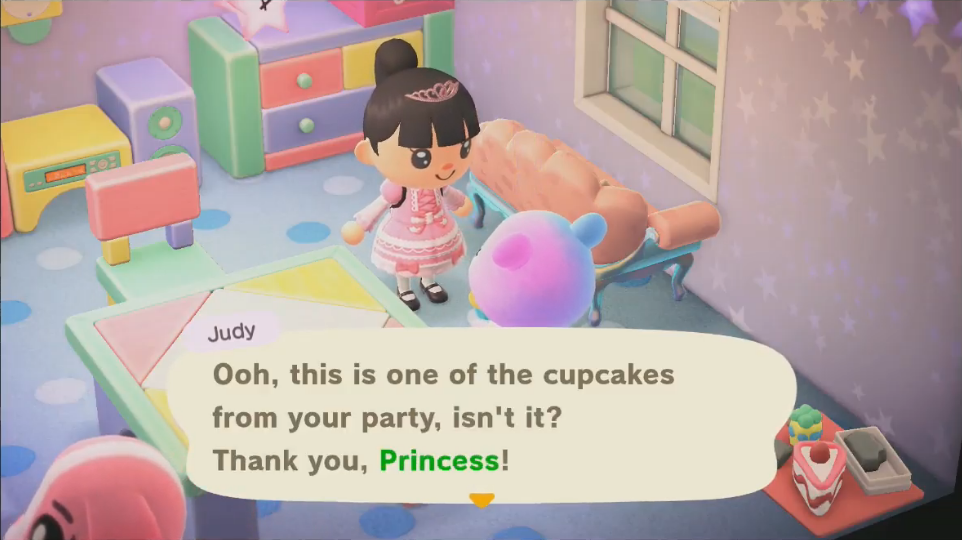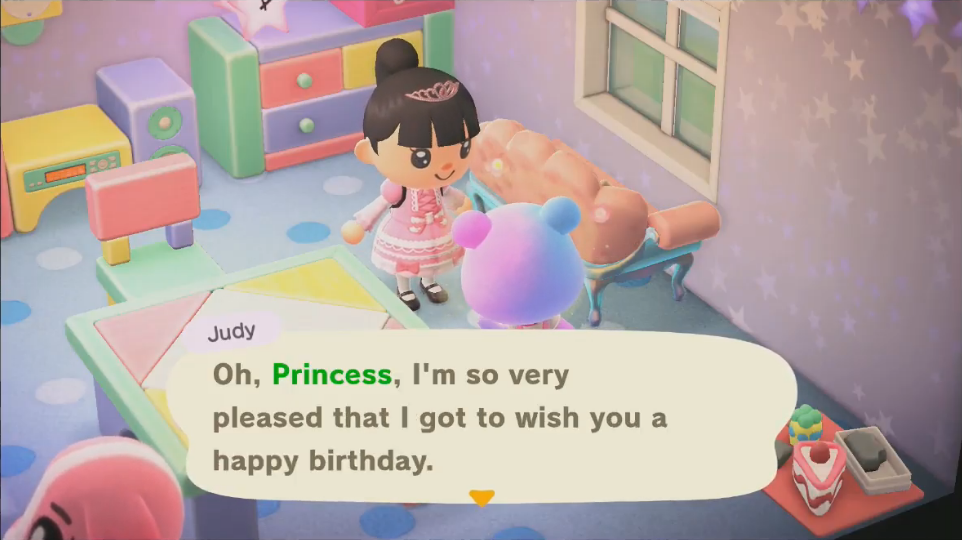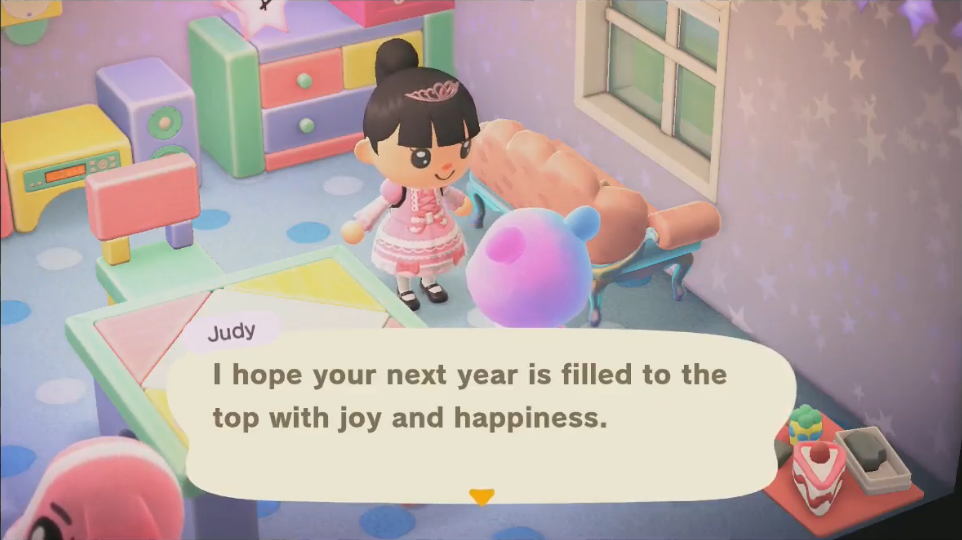 And especially with the way this year has gone, we can really use those hopes T~T ♥
After, I went to Meg's Southern Hemisphere town for a big Model cataloging party. I now have just 55 Models left to catalog (not counting the DAL Plane model)– 44 Fish and 11 Bugs!
Then I went to her Northern Hemisphere town to say Hello to all the sheep :3 I gave Dom, Stella, and Vesta cupcakes as they are my favorites (I also really like Etoile, but she isn't in yet…).
I managed to get all the Birthday furniture (and recolored them all) so I just need to catalog two of the Birthday Hat and 3 of the Birthday Shades colors and I'm all set there. I really wish we could recolor clothing!
The final thing I ended up doing after finding a scallop was checking in with Tom Nook and Isabelle. While Tom Nook had nothing to say, Isabelle surprised me with a sweet birthday wish too.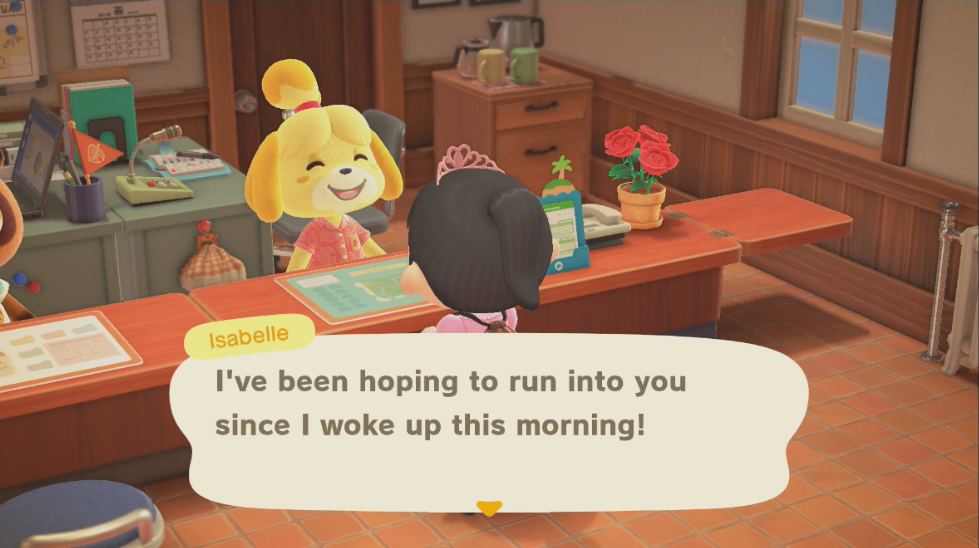 —————-
Finally, separated from the above game experiences, I received so many lovely gifts from friends too. Besides all the kind messages, I also got so many Steam games I can't wait to play (Thank you to Rec, Greylace, Filia, and Cheesey) along with some physical gifts from family and friends (Thank you Theo for the plushie!)
Kymera also made this for me featuring my MCL OC and my favorite route and it was just… really sweet: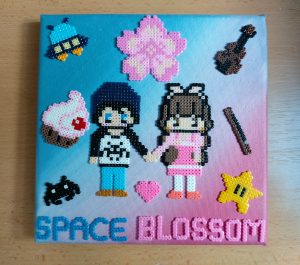 Really, just thank you so much to anyone who wished me a Happy Birthday today at the least. I really haven't been doing super great lately and you all helped make this birthday one of the best I've had in a long time.