With team preparations for Pokemon Alpha Sapphire more or less done, I've had more time to play Tomodachi Life. To my surprise, love has continued to be a trend and it seems to be happening a lot more often which is nice as I had been kind of disappointed with how slow it had been going. I think it helps that a lot of my Miis now know eachother due to hanging out with a Mii and others coming over. It probably also would've helped if I didn't start out with so many… too late for that though.
So, onto the updates!: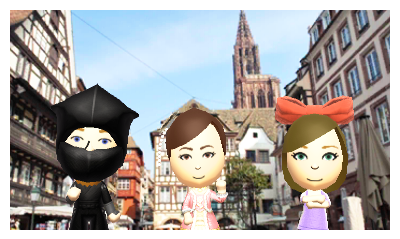 Jennifer, Zero, and Marina went on a family vacation.
Jigglypuff loves Kirby Saga: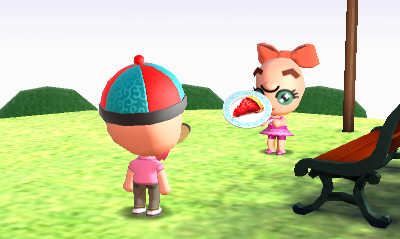 She was denied again. But then finally (with some help from Isabelle)…: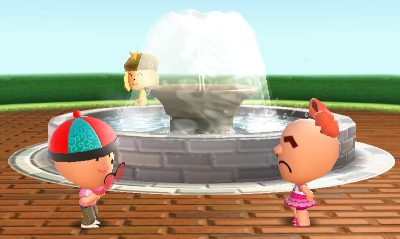 Flora confessed again to Luke: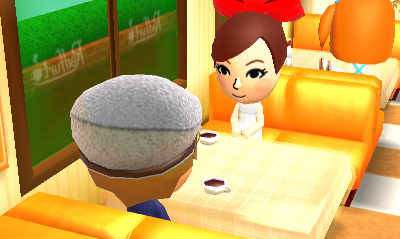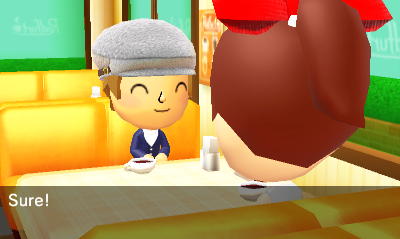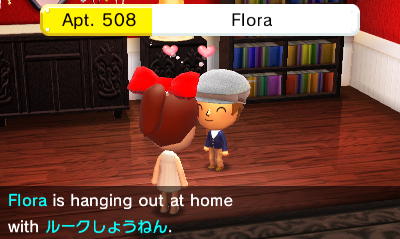 He said yes this time!
Meanwhile, ChibiUsa tried to get Haruka and Michiru together: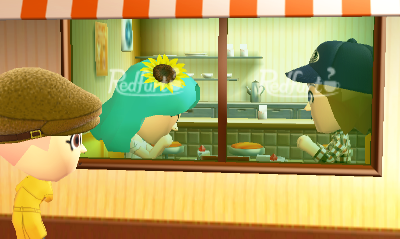 It didn't work out, however, another attempt by Cooking Mama and well….: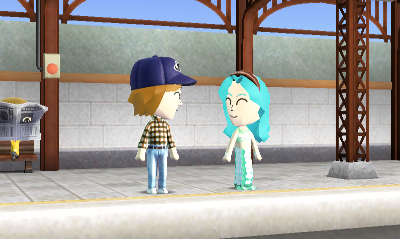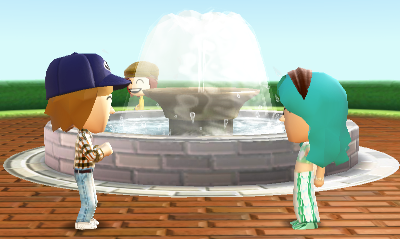 Yay :D
Wally also had a good day between proposing to Kuki: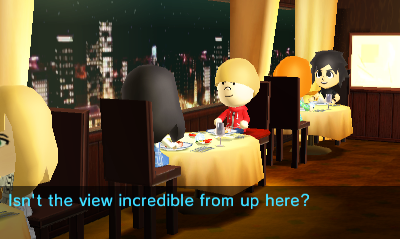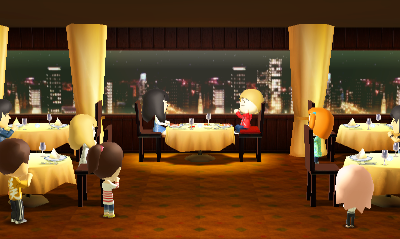 And finding out his most favorite food (Red Pepper):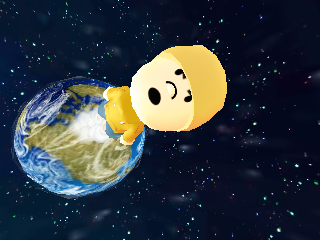 I have to say, while it's the usual house for the two personality types, it REALLY fits them a lot: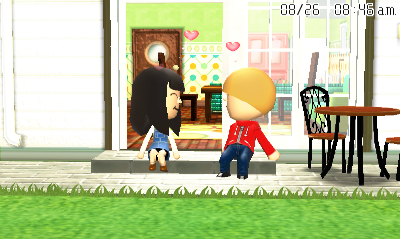 And Claire once again asked Professor Layton out–despite some competition, he finally accepted!: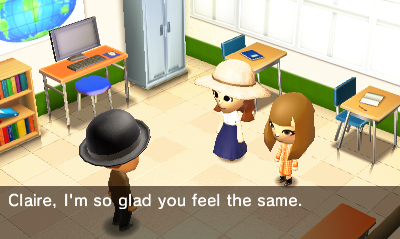 I was really tempted to have her confess giving him a top hat, but I'd probably cry.
As for existing couples, Subaru and Luna had their first baby–a girl they named Cassiopeia: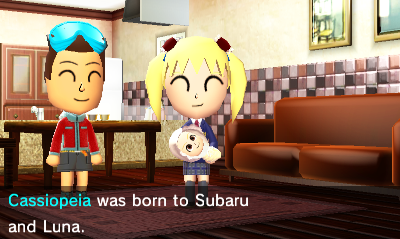 Finally, please enjoy Zero appropriately dressed for playing Takamaru's Ninja Castle in Nintendo Land.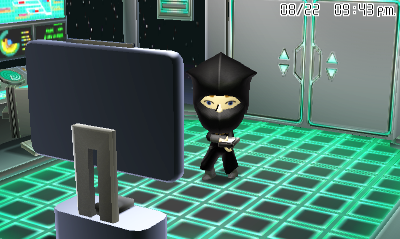 And music fun: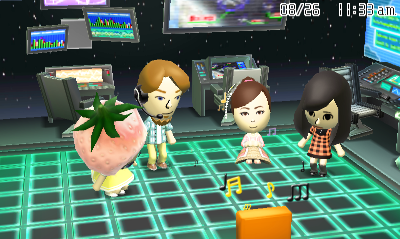 Plus beach relaxing: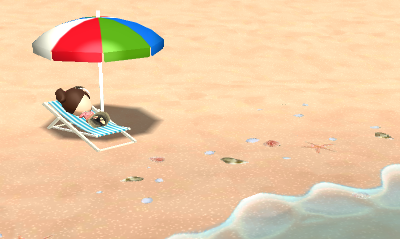 Note: I received the game early from Nintendo. Thank you, Nintendo! :D If you are interested in Tomodachi Life, you may want to look into picking it up!
Finally, I've gotten a few messages on Stream stuff… While it doesn't look like my special stream will be happening soon (unless something changes–then I'll try for Thursday), I will be streaming Professor Layton vs Ace Attorney as soon as I get the game until I finish it (not straight though–I don't think I can finish the game in a ~14 hour period, but we shall see). I've wanted to do more random streams (I've almost streamed Tomodachi Life, Disney Magical World, and Animal Crossing), but have just not had the energy lately for various reasons.