I meant to write this earlier this week after recording my playthrough over on Youtube, but I've been sick for most of the month and just have not had the chance. Regardless, I did still want to talk about some stuff with this so hopefully this is helpful! :)
If you haven't really been poking in since the Summer Event, there have been a few updates even outside the game. For one, there's been codes through Newsletters, but there's also been codes available through the various Minigame on Middlepot's website.
As for the Anniversary Event, My Fluffy Life added a whole fun area in the Clouds just for it. You can get all of the items for the Anniversary from it. There are over 40 items to get so it's definitely packed! Your Fluffy does not get tired/lose energy up in the clouds which is likely where there is nothing to tap for Happiness, but there are other fun bonuses. You can simply click the Hot Air Balloon again to head back down.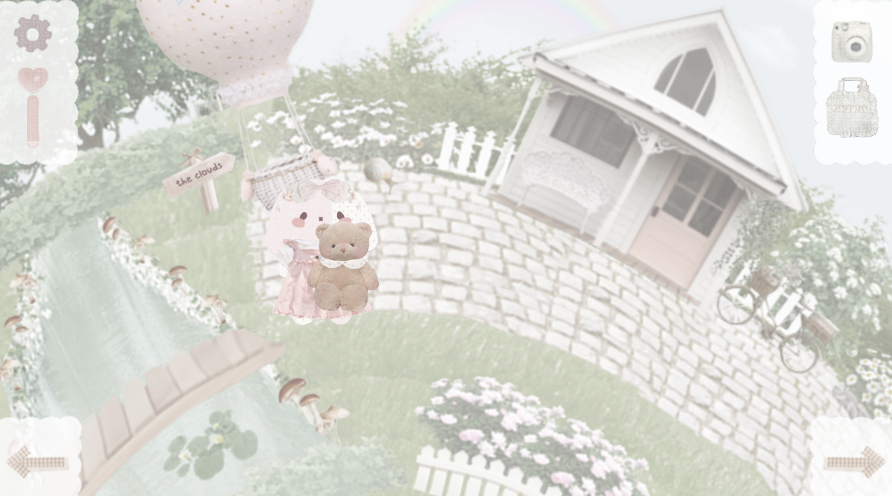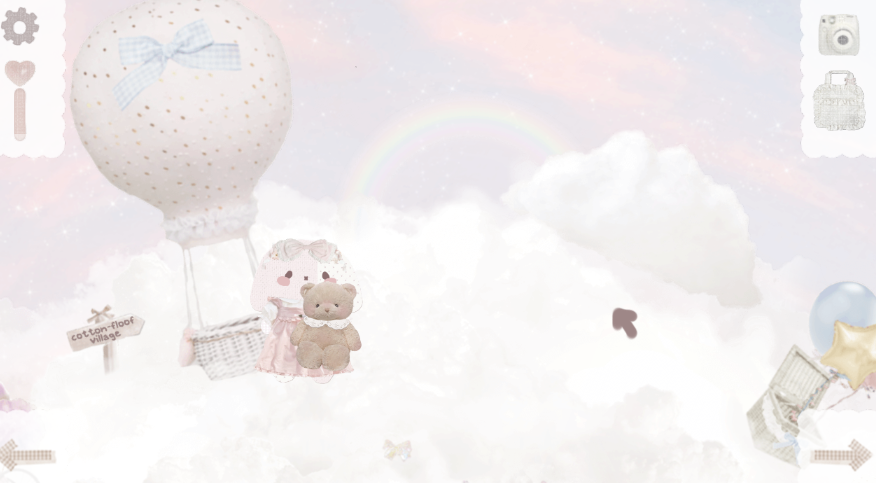 You can collect items by clicking each of the various piles up in the clouds. The basket with the Balloons will get you a random balloon, the row of clothes will get you a random clothing item (either an outfit or an accessory), the party hat pile will get you a random party hat, and then passed the Fireworks, you can find baskets of Stuffies for a random Stuffie and a Cotton Candy Cart for a random Cotton Candy. There is also a Gachapon Machine to earn more fun Stationery stuff– like usual, it costs 1 Teddy Coin per spin.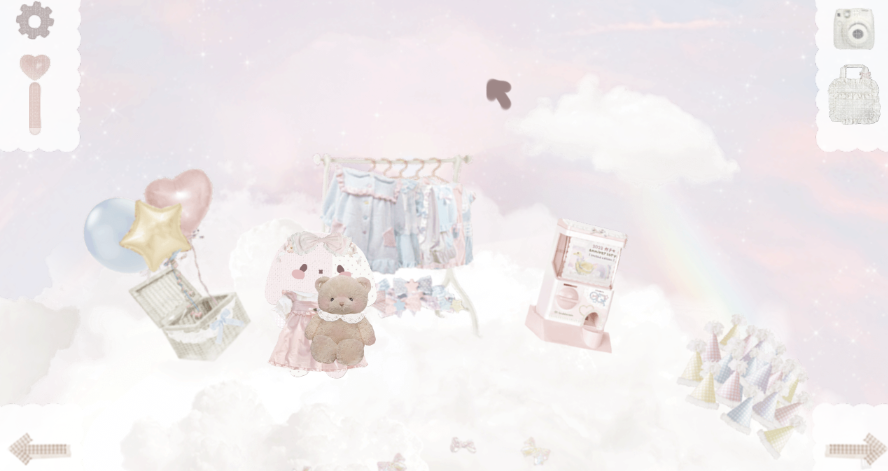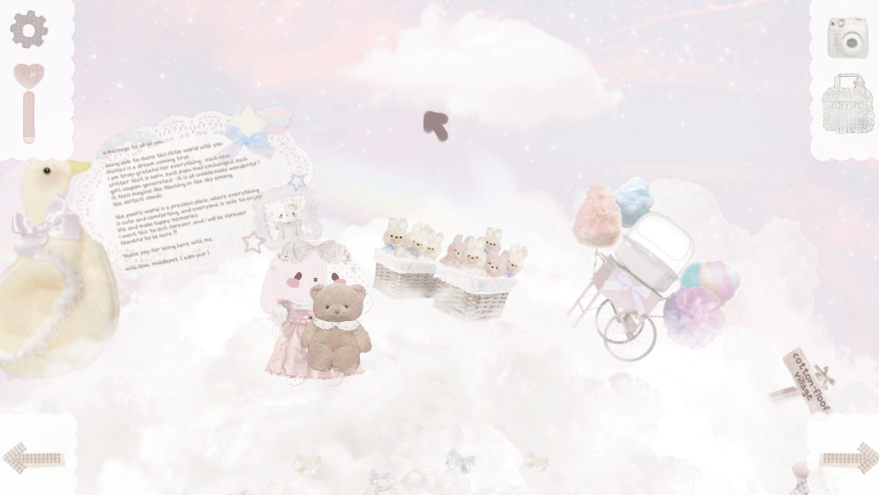 As per usual, you can collect one item per in-game day. There's a total of:
-3 Balloons
-4 Party Hats
-4 Plushies/Stuffies
-4 Cotton Candy
-12 Clothing/Accessories:
——6 Accessories
——6 Clothing
-16* Gachapon things
* There's 4 color variations each (White/Pale Pink, Pink, Blue, and Green) of a Square-shaped Lace Border, a Circle-shaped Lace Border, a Star-shaped Lace Border, and 4 Ribbons.
For a complete total of 43 items. As mentioned, it is once per in-game day— not real life day, so if you're not going ham on clicking for Happiness or playing minigames, it can be nice to have the game up in the background and just let your Fluffy get some rest to get more items once they get back up.
There's also a fun bonus– clicking the Cake will get you double Happiness until you sleep while clicking the Fireworks will get you double Teddy Coins until you sleep. You can do this once an in-game day during the entire event.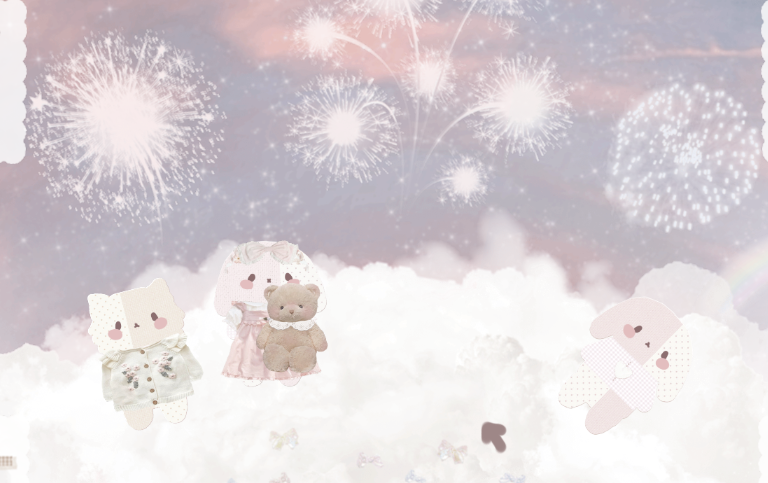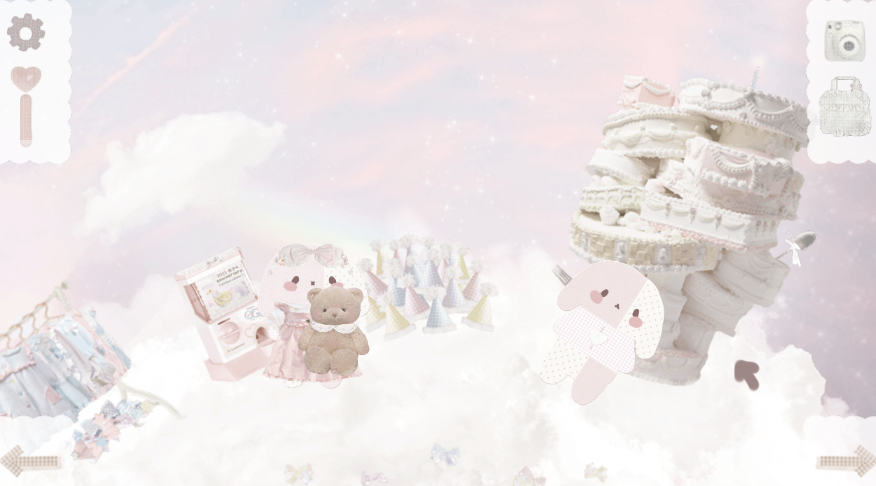 Plus, a very sweet message from Puf: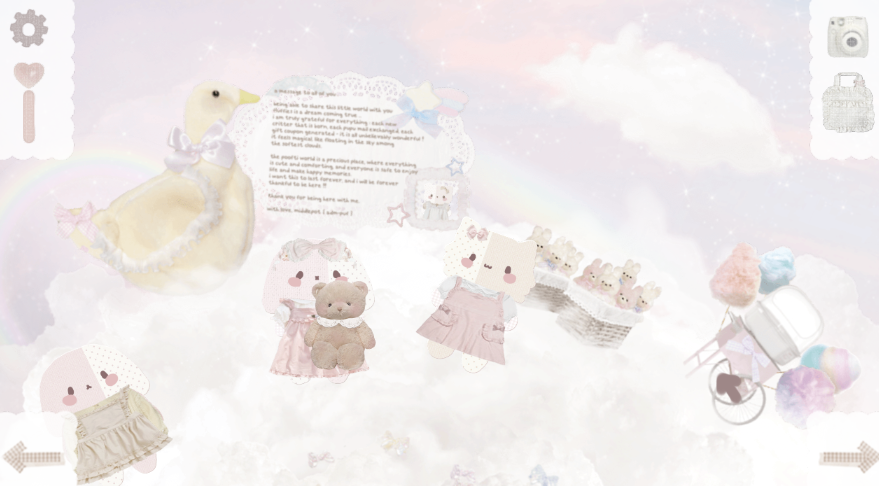 I had fun putting some new pictures in my Scrapbook.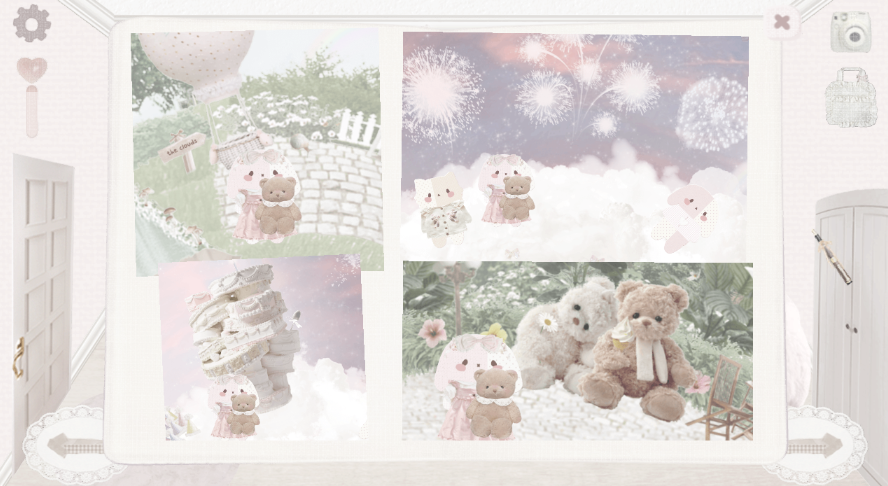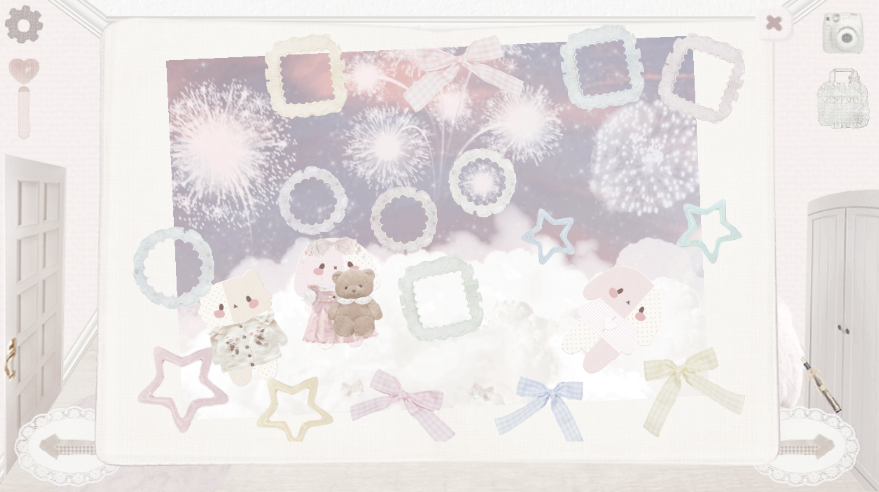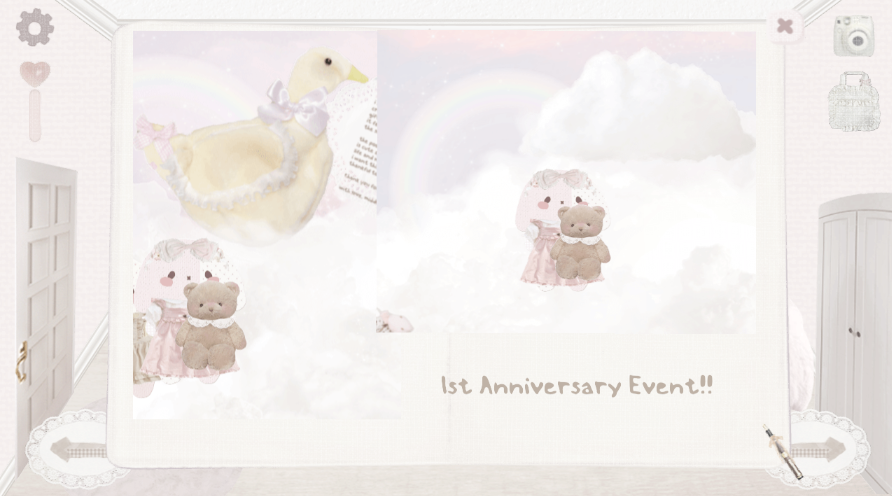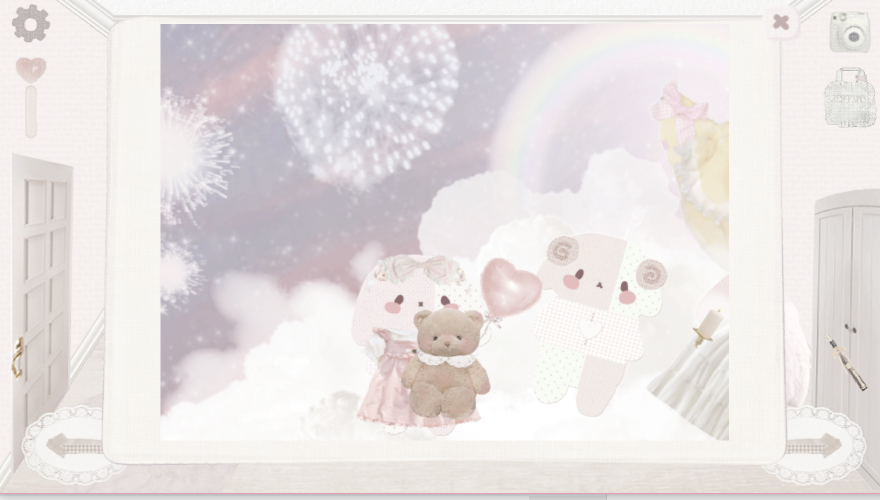 Our next event will likely be for Halloween! I'm excited to see what changes there will be from last year, if any, but I hope newer players will have a chance to get the older items! I'll also be keeping an eye out incase we get any other Anniversary additions :)