So, as it is the first of November this means new stuff! Such as the newest spotpass item [for North America]: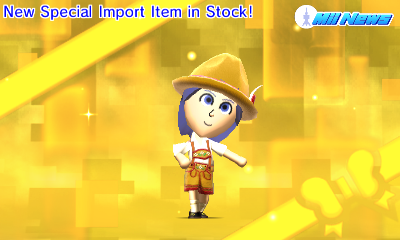 Lederhosen! It comes in Orange, Brown, Green, and Yellow.
We also have the newest interior: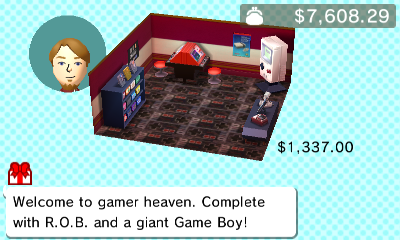 The Gamer interior! At $1,337.00, I am pretty sure everyone is buying it.
Besides that, things have been rather quiet on the kid front. Not too surprising, but the only child from Pink Sea Island we've really been hearing from is Sarah who has obviously been enjoying herself: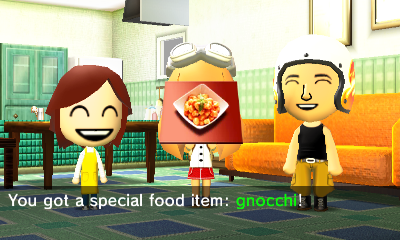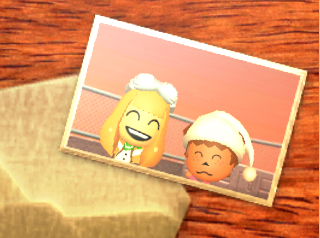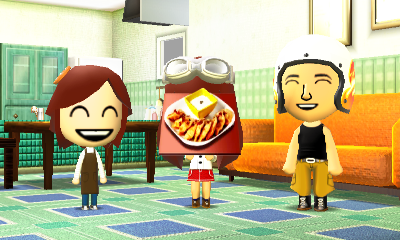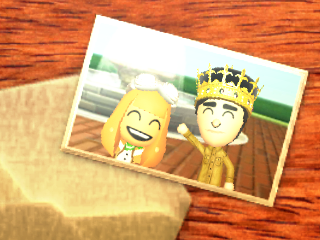 Of course, we've heard from some of the others as well: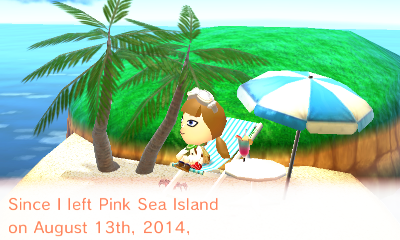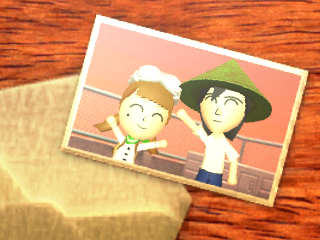 But definitely from Sarah the most.
And sent off two more kids to travel: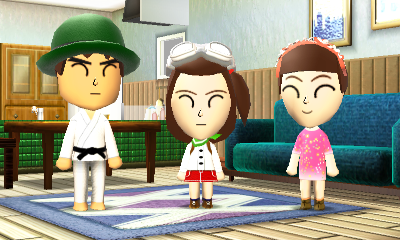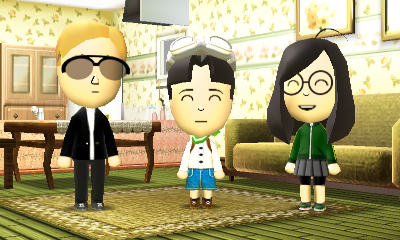 And we even had another proposal!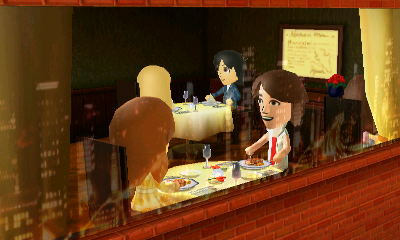 Daisy proposed to James.
We also did get one last traveler sometime back which was nice: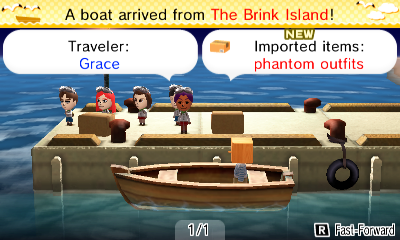 She came with a cute white teddy bear!: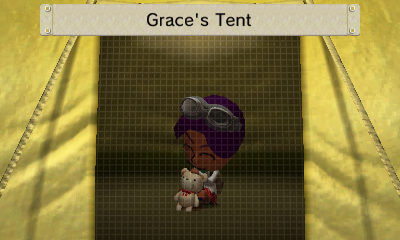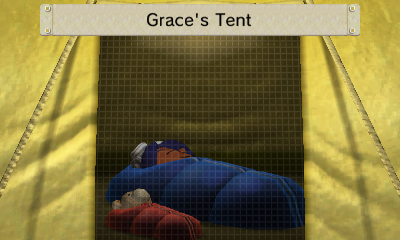 And gave us some Minestrone: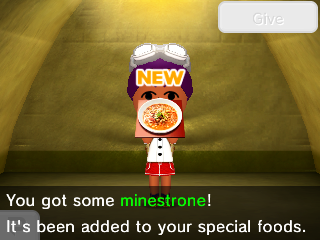 Not to mention this adorable picture she took: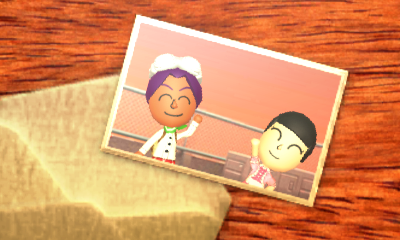 And best of all, with her we finally unlocked the Travel Ranking!: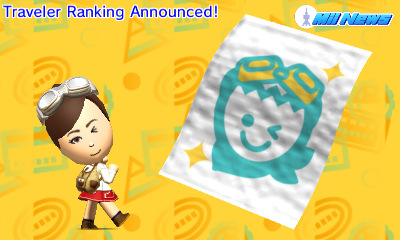 Seriously, this ranking photo is adorable.
I also gave my Mii a Royal Outfit for the crown which is actually really exciting as you can see her ponytail!: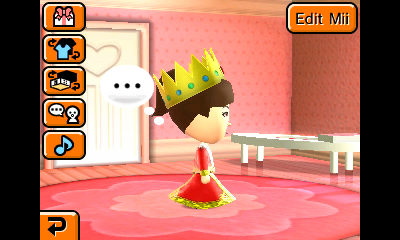 It's so rare that you can see her ponytail with hats that fully go around her head :(
Finally, yesterday was Halloween! Besides being Rachel's Birthday: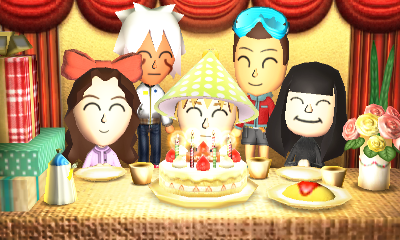 Going into the various shops had the shop owner all dressed up and say Trick or Treat: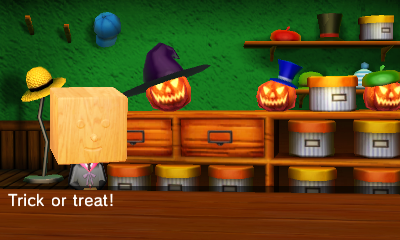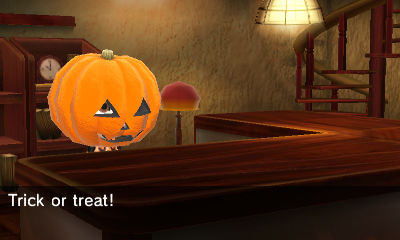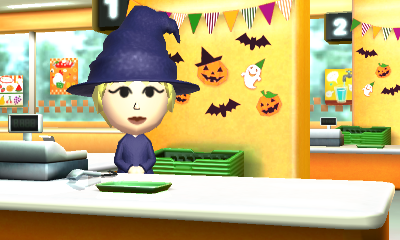 Some of the shops were decorated too!
Other Random News & Birthday Reports: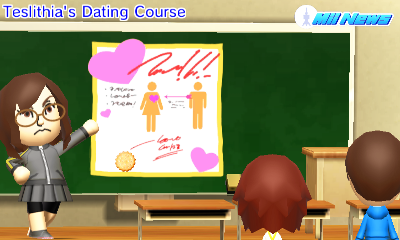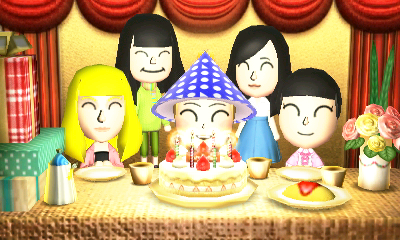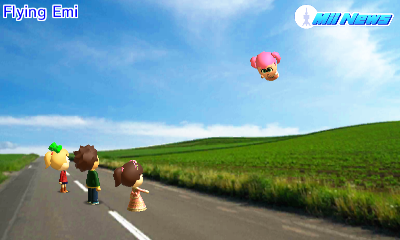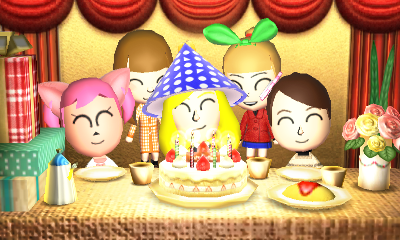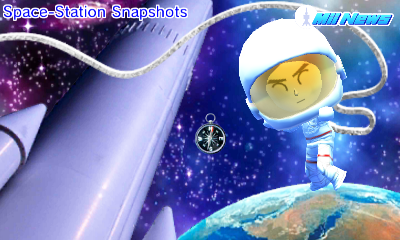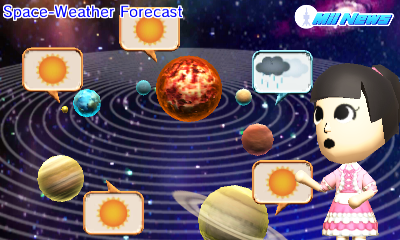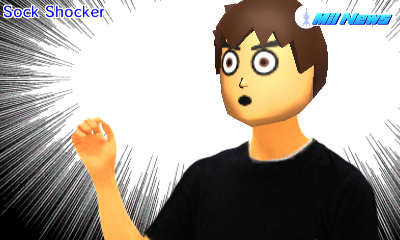 Note: I received the game early from Nintendo. Thank you, Nintendo! :D If you are interested in Tomodachi Life, you may want to look into picking it up!