So, it is officially February 1st which brings us both a new SpotPass item and a new interior today in Tomodachi Life!
To start, the brand new SpotPass item–a Football Uniform!: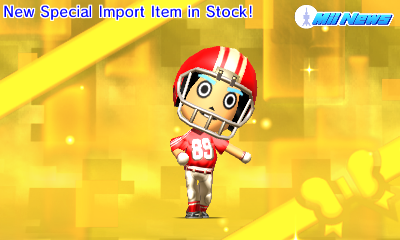 Most likely being released to celebrate the fact that today is the Super Bowl. I personally prefer the Puppy Bowl (and it is what I will be watching), but regardless, this outfit is available in Red, Blue, Purple, and Grey. Even the shopkeepers are getting in the football spirit it seems: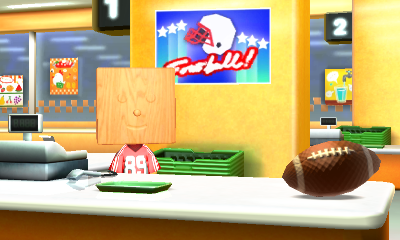 As for the monthly interior, we have the new Skyscraper interior which is largely based off the Fancy Dinner Proposal area: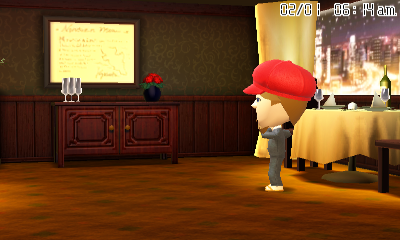 Anyway, as for random happens on Pink Sea Island…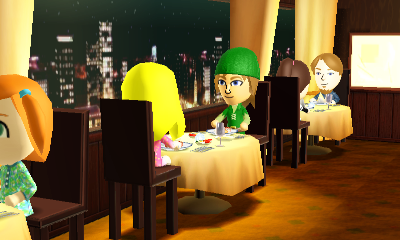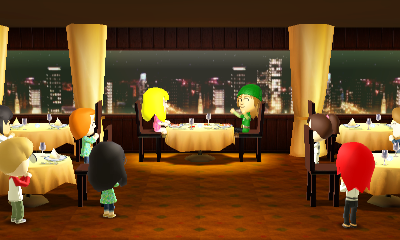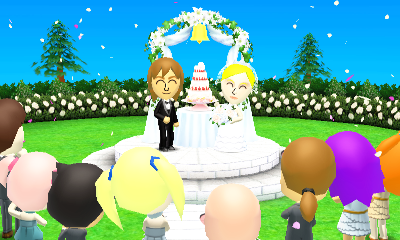 Link proposed to Zelda and they quickly had their wedding ceremony.
Conan asked Mysty out: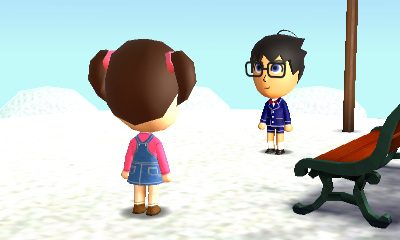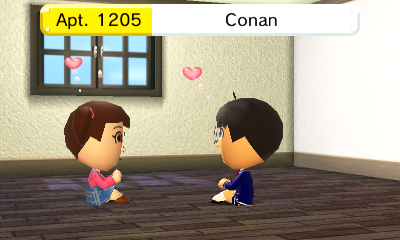 She said yes.
We received some letters and visits from some of the kids who have gone off traveling: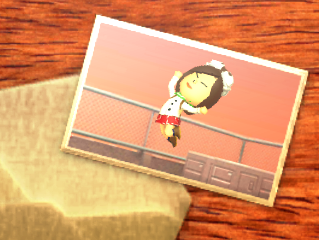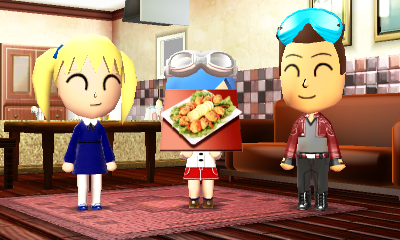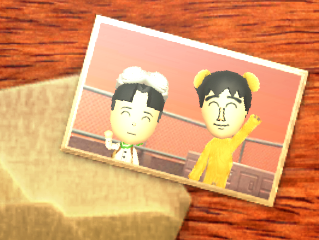 Along with new children being born: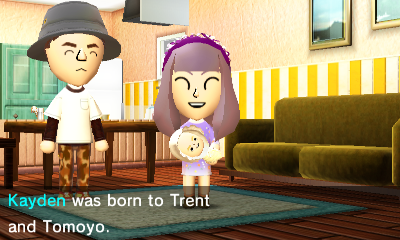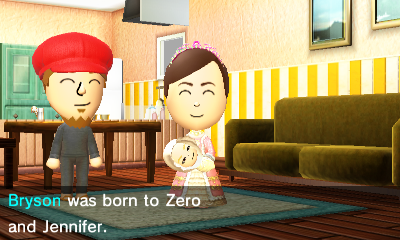 And more being sent off to travel as well: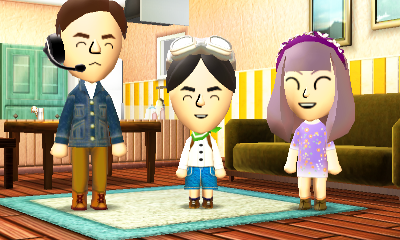 Finally, I've been getting QR requests again… Please read the FAQ on the QR page for any QR questions before asking. I will not put up any QRs of real life people I know or characters I've made up that aren't already there.
Note: I received the game early from Nintendo. Thank you, Nintendo! :D If you are interested in Tomodachi Life, you may want to look into picking it up!