As mentioned, Club Nintendo did say they'd be adding new items to the store this month and on the first business day of February in the early morning hours, the site went down coming back with various new items. Our first priority was easily the physical items as neither of us enjoys downloading games. If you have less than 150 coins though, you will not be able to afford anything.
Since my fiancé and I both put coins into the one account, we each picked an item. I chose the Animal Crossing playing cards: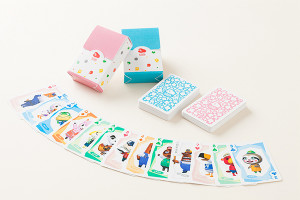 Close runner-up: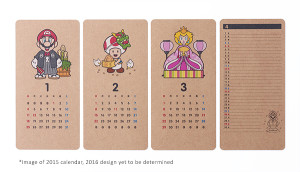 2016 Desktop Calendar. I really like the 2015 look (as shown), but without knowing for sure how it'd look.. well… I also would like something I'd probably have around longer.
As for my fiancé, he picked the Majora's Mask Messenger Bag: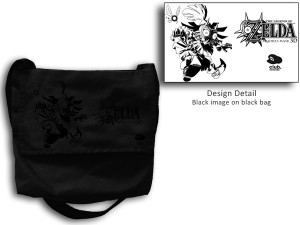 He loves Zelda and needs a new messenger bag so!
Runner up: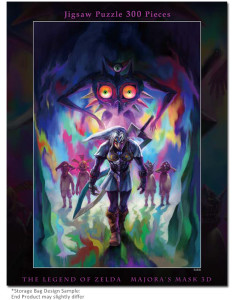 He really likes Deity Link and if this was a poster, I think he'd have gotten it immediately, but because it is a puzzle, there would just be no where for it to go for a long time. I think if we ever see it for sale somewhere, he will have it. If it was a poster though, I think we'd still be deciding as I sadly only had 1,400 coins available.
Also a close contest for him was the 3DS XL pouch: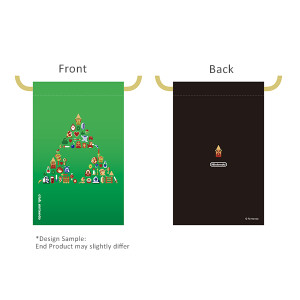 As for Smash fans, you'll be happy to see the next set of Smash Brothers posters: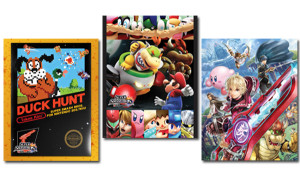 I do like them, but it wasn't as big priority for me as the first set.
Finally, there are A LOT of games available and no limit on these so if you don't want any of the physical items, there may be stuff for you!
Heck, I even saw things I'd want if I didn't already spend all my coins.
So, some highlights for me and/or m fiancé from the game list (aka games I'd have gotten if I got all the physical stuff I wanted):
Game & Wario (Wii U) – 600 Coins
Harmo Knight (3DS) – 300 Coins
Fluidity: Spin Cycle (3DS) – 300 Coins
New Super Mario Brothers 2 (3DS) – 600 Coins
Clu Clu Land (Wii U) – 200 Coins
I would say Game & Wario and HarmoKnight are the big ones for me though along with Clu Clu Land which I've been pretty intrigued about. Also tempting even though I still have the original game– Super Mario World (Wii U) – 200 Coins and Mario Party 2 (Wii) – 250 Coins.
Edit: My fiancé has claimed this section for more of his own picks:
Golden Sun (Wii U) – 200 Coins
Mario vs Donkey Kong: Minis March Again! (3DS) – 200 Coins
The Legend of Zelda: Link's Awakening (3DS) – 200 Coins
But yes, if you have some coins to spend, be sure to do so! You have until the end of June 2015. Also the code for Flipnote Hatena 3D will be out through the "To-Do List" sometime this week so keep an eye out!
TrackBack
TrackBack URL for this entry:

Previous | Next