So, Girls Mode 3 (aka the 3rd installment of the Style Savvy series) still hasn't been announced to be coming over yet, but I'm not going to let that keep me down! Mostly as I'm hoping. Thus, I've decided to keep an eye out for videos and other information now that the game is officially out in Japan. If you want somewhere to start, I'd recommend this video by Nintendaan showing 47 minutes of gameplay or The Official Miiverse community of the game. Do not spam it asking for it to come over! But show your support in other ways–maybe mention it to Nintendo of America's official twitter.
Now, we already know there will be a lot of customization in the game (over 19,000 clothing items, make-up, Mii options, and tons of hair customization), but what I wasn't ready for were so many options just with making your character to start! I love preparing ahead of time so here are some screenshots of all the customization options when starting up your character. Sadly, it does seem it is still just female character options so sorry to the males that play! There's still male characters and clothing in the game though–you just can't be one.
There are:
3 Face Styles
25 Eye Styles
5 Eye Colors
20 Eyebrow Shapes
15 Lip Shapes
6 Beauty Mark/Mole Options
Option for Freckles
5 Hairstyles
5 Hair colors
8 Skin Tones
3 Heights
Selection between 3 styles for starting clothes.
Face Styles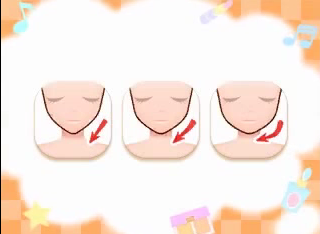 Eye Colors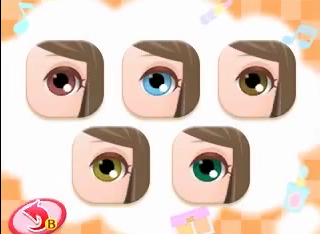 Starting Hairstyles + Hair colors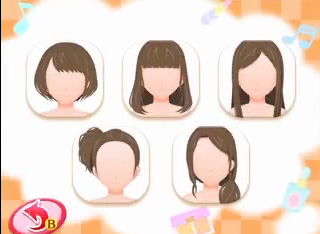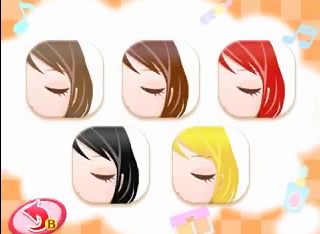 Skin Tones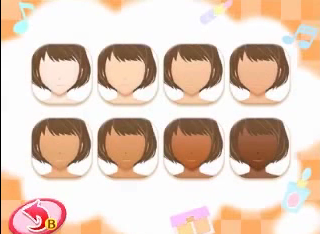 Height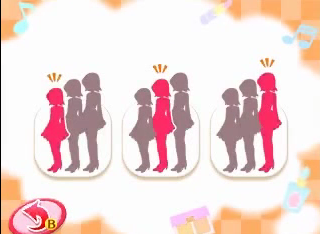 Clothing Gift Box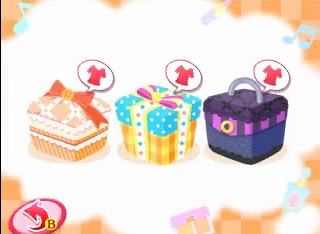 What options are you thinking of going for? For me, I'm thinking either the 2nd or 3rd Face Style with eyes 1, 4, 6, 15, 18, 19, or 22 with eye color 1 with eyebrows 1, 6, 16, or 17 with… honestly, I'm not sure at all about lips… maybe 1 or 2? 8 seems possible as well… I probably won't pick beauty marks or freckles… Maybe Hairstyle #4? Well, honestly, anything besides the first one is an option… I always get stuck on longer hair or ponytail-ish if it's not a ponytail I really want. Probably haircolor 1 or 4 depending on if 4 looks more like really dark brown or black… Probably the 2nd skin tone with the shortest height… And finally, the first gift box!
If you're not sure of your picks, they do show you a preview of everything you selected at the end and you can modify as you need to!