With E3 only about 2 weeks away, it's no surprise that a lot of announcements are starting to pop up. While I generally try to stay surprised for some and not pay too much attention to news cropping up (too many people sometimes try to throw fake news in and I'd rather just not get my hopes up), it's always exciting when something does get my attention.
I'll start with the Micro Direct (and the "Translated" Project Treasure trailer that went up yesterday. While not everything in the Japanese Nintendo Direct was mentioned (it's unlikely we'll even see anything), I was very happy to see it start with Chibi Robo coming over along with the Amiibo! It will only be available with the game so I really hope I catch a pre-order for it. I'm still not entirely sure how I feel about another 2D Platformer game, but it looks fun.
We also got some fun Splatoon announcements and I had fun trying out ranked last night. I don't think it's really my thing as I'm really awful with anything besides the roller and the roller just isn't great on Ranked. It's good to quickly clear an area, but unless you claim it first and have a lot of people helping defend it, it really doesn't feel helpful enough. And it's incredibly hard to claim it back with a roller if the other team has everyone there defending it. I still wish these modes could be done outside ranked though.
The new gun based off the NES Zapper is pretty neat too. Though, as usual, I still can't aim at all with it. I really enjoyed the new stage, but am surprised it isn't available in the Battle Dojo. Hopefully it shows up there too. I wonder if we'll see another addition for Splatoon at E3? While I knew Ranked was coming as soon as enough people hit E3, the new stage and gun were surprises. It makes me wonder how much may already be done and not put up yet though.
Finally, the last thing that really caught my eye was the announcement of LBX. I've never seen the show, but I really like the robot customization and it kind of reminds me of the SD Gundam Capsule Fighters game.
Also, I know lots of people are excited for Bravely Default's sequel being confirmed to come over. Everything else that was shown during Japan's Direct (which I've already talked about) was relatively the same so I'll just leave it at that for now with Nintendo :P
Moving on to the other big announcement to catch my eye was Natsume announcing their newest Harvest Moon game: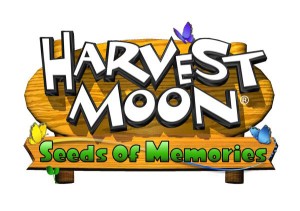 The game will be available on Wii U and PC (along with iOS and Android) and I'm pretty excited for it. Lost Valley wasn't perfect, but it was interesting for what it was. There were things I liked and things I didn't like and overall, it was pretty even. I mostly just found the game somewhat slow and a bit small. The farm area almost feels too big, but the other areas are just so tiny and I wouldn't mind giving up some Farm land to make other areas more expansive. My biggest issue was just how long it really took to landscape. Time moves a bit too fast then and you're required to do so much of it… plus, just how long until you can even get a hammer. I'm glad I've been playing it slowly as I'm pretty interested in the DLC with the new Bachelor and Bachelorette: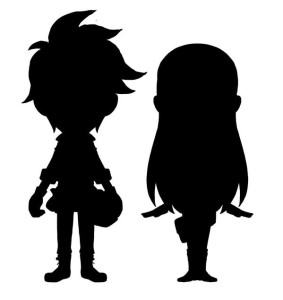 I kind of hope there won't be DLC ones in the future though as it'd stink if you did already settle on someone and then DLC added someone you actually really liked. Going back to the landscaping issues, I just wish you could do more to easily get places… It just takes so long to properly make a staircase down/up and while I'm not a huge fan of Vanilla Minecraft (I think I'll stick to Pixelmon), once I learned the whole jump and place trick, getting around was a lot easier (but building still takes forever).
I know a lot of people are pretty much shrugging the game to the side due to the whole XSEED/Natsume thing, but after how incredibly disappointing Story of Seasons was for me, I will happily look forward to a game that is hoping to go more oldschool. Harvest Moon 64 and Harvest Moon: A New Beginning are my two favorite games and generally, the things that made the latter not beat 64 are relatively small (and yet, are mostly what made it to Story of Seasons). While all the customization-related things (Your Farm, House, and Appearance) in Story of Seasons are great, nearly everything else in the game was super disappointing to me.
So, these are pretty much the things that have me most excited/intrigued for the game:
-Feeling of the Classic games, but with a modern twist. (If it's Harvest Moon 64 combined with A New Beginning, I could cry)
-5 Bachelors and Bachelorettes. Yay for more choices.
-Collecting Memory Seeds seems to be the main story: " Seeds can be unlocked in many ways, such as giving a villager their favorite item, catching a giant fish, or by raising their first cow. Players will need to be up to the challenge of collecting all of the Seeds of Memories!" It reminds me of the whole Power Berries which I loved collecting in Harvest Moon 64.
-Apparently you can also have a Bobcat as a pet. I hope I can have a Bobcat and a dog. I love pets.
The game will be coming out in Winter and it feels like ages since we last had a console Harvest Moon game. I'm pretty sure I'll get it on the Wii U over the PC, but we shall see. Regardless, I'm going to stay optimistic about it :) I envy those going to E3–their booth looked amazing last year from what I saw from pictures and I can only imagine how it'll look this year too. If you're going, hug the giant inflatable cow for me.