I mean, you may have already guessed as much from my last entry, but still :P If you don't keep up with my twitter, you may have been wondering where I've been this month… In short, I got married!
My lovely wedding dress: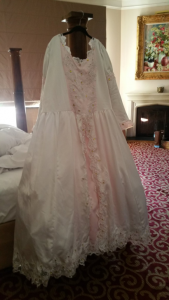 And my wedding ring set: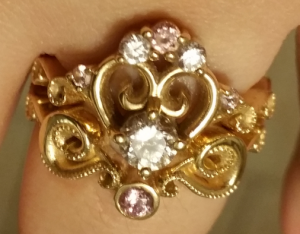 We headed to our honeymoon 2 days later to Disney's resort in Hawaii–Aulani. It was pretty hard to decide where we wanted to go. Both my now husband and I really enjoying traveling and two of our highest wanted to go places are Japan (which I've been to twice) and Germany (which I've been to once). The Bahamas or another Caribbean island was another choice for something more relaxing. In the end though, Hawaii was the best choice as it was somewhere neither of us hadn't been to, was still relaxing, and plus Disney had a resort there and having been proposed to in Disney, it felt appropriate to have the honeymoon in a Disney-related place too.
We didn't really know how much we'd enjoy Hawaii (I'm often the victim of heat stroke and he burns easily), but it was actually really nice. The temperature was fine, the pools and beach were perfect. There were barely any bugs.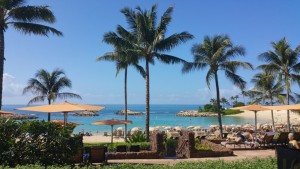 I mean, this was the view from one of the restaurants. Really can't complain :P
My parents actually surprised us a lot with several goodies while we were there such as these two cakes: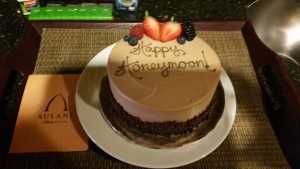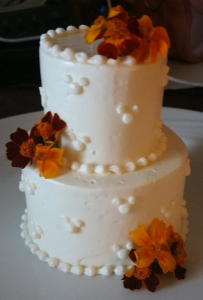 Other goodies were a plate of truffles and a fruit and cheese plate. I think the truffles were my favorite, but everything was really good.
And on top of that, every restaurant gave us special desserts as well: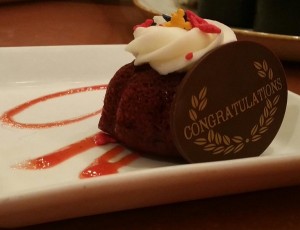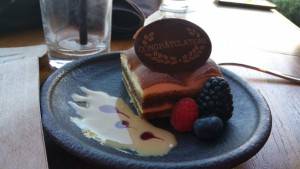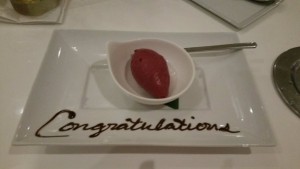 It was just a really nice time.
I'd love to go back and stay longer–we only really went out of the hotel area twice–once on a really cool Catamaran Cruise: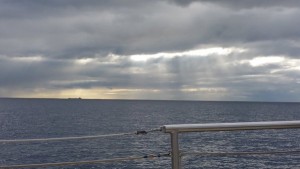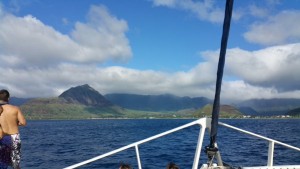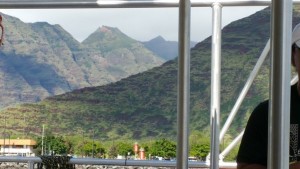 We even got to see whales and dolphins: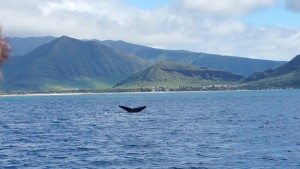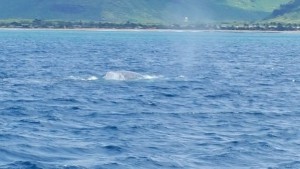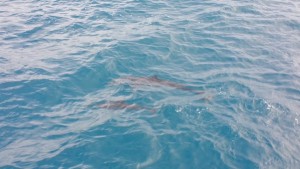 And I got to go Snorkeling :D Which was actually really hard as I hurt my foot before the trip, but I'm glad I tried my best anyway.
The Sunset from our room: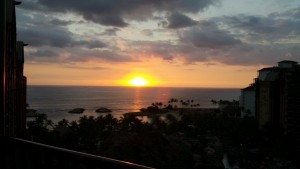 The Lei I got when we arrived: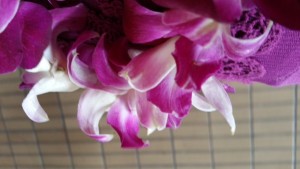 Yokai really are everywhere (It was for a campaign in Japan about going to Hawaii apparently :P)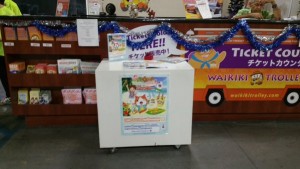 While I didn't have time to play too many games (or get too many streetpasses T___T), I did spend some time in a mobile game–Neko Atsume. It recently was officially translated into English so I decided to give it a shot. I managed to get a photo of each one at least once: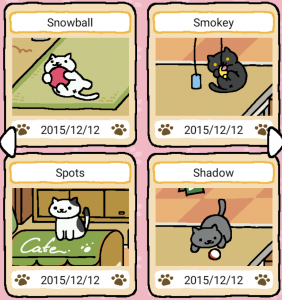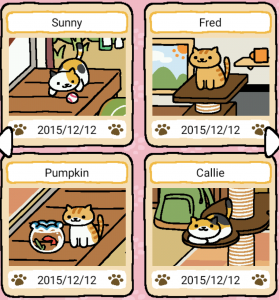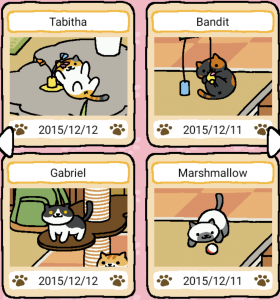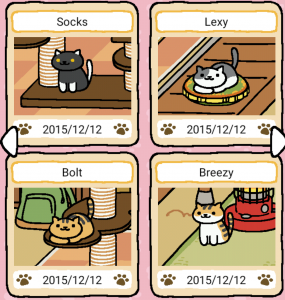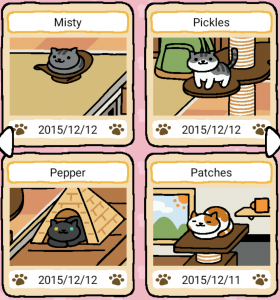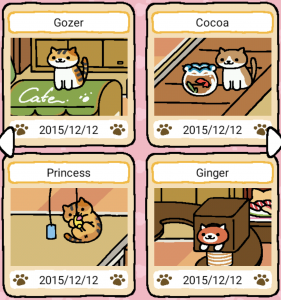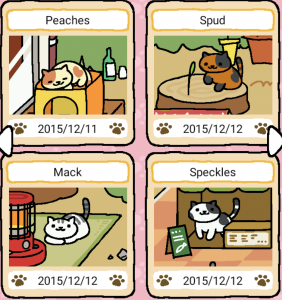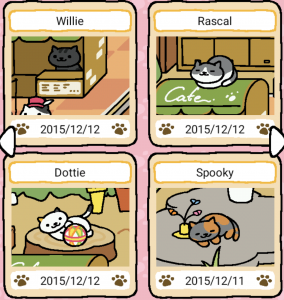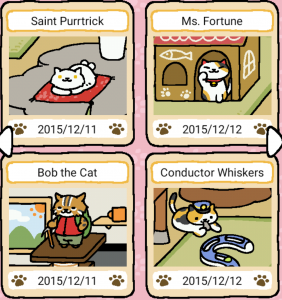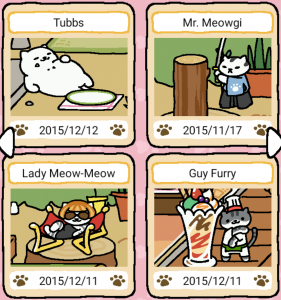 My next goal is for mementos and buying everything :D But for now, I'm pretty excited to get stuff done. I hope more themes come out though as I am tempted to switch it up, but I'm not 100% happy with any of the theme options.
But yes, moving onto upcoming things…
Finishing Pokemon Super Mystery Dungeon is my #1 goal right now. As always, it will be uploaded to my Youtube channel. Once that is done, I do want to work harder on Happy Home Designer and also put some more time into Yo-Kai Watch.
Still crossing my fingers for Style Savvy 3 and Disney Magical World 2. I've seen release dates listed some places for the latter, but have yet to find a source so I'm not going to believe it just yet.
The Smash Brothers' Direct is in an hour so looking forward to that! While I haven't really played Smash much nowadays, I am keeping hopeful for some interesting things. If I have a lot to say, I'll try and mention something here, but if not, I may just keep it to my twitter (though, you can see it on the sidebar as well!).
As for upcoming trips, current plans are to possibly attend Otakon (for the first time in ages) this upcoming year and also attend Pokemon Worlds for the first time ever. I also hope to go to Japan again either this year or next year so keeping my fingers crossed for that too :) And I will be going to Disney World (the one in Florida) two more times this year so hopefully I'll get better at these travel entries.
I really do love traveling, but I get too caught up to talk about it very often :P But I promise more of these entries soon!