Nintendo
We're at the final press conference of the week–Nintendo's! As always, I'm pretty excited, even if it's relatively short. While I do like Treehouse Live, I hope at least all the announcements are shown in the show and Treehouse Live is reserved for more gameplay elements.
So after a live trailer and some stuff with Xenoblade, a new Kirby game was shown and it looks pretty cool. It actually reminds me a lot of Kirby 64 and I like that you seem to be able to hire like… enemies as allies and stuff.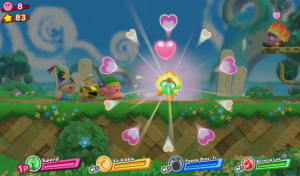 I'm very excited about a core Pokemon RPG coming to the Switch even if it's over a year out as well, but I wish they showed something–even just some concept art similar to when they first announced Sun and Moon. Still great to know it's coming though! I really have high hopes for it for a lot of reasons.
The upcoming Yoshi game also looks cute and it's nice to see the Woolly World vibe going into other kinds of materials and things.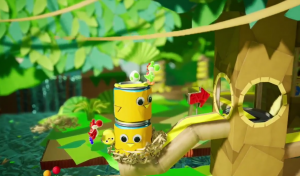 Breath of the Wild stuff also looks exciting. I'm so excited for the second DLC pack too–it sounds great. ALSO AMIIBO OF ALL THE HEROES: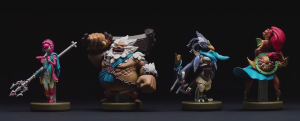 I need them all.
As for Rocket League, I do already have it on PC and I'm excited that there will be Cross-play, but if I get it will depend on what the special exclusives will be.
Finally, Super Mario Odyssey looks AMAZING. Every single bit of the trailer was perfect, the music, the graphics, the worlds… I'm SO excited for that game and I can't believe it'll be out this October.

Seriously though, if you haven't watched the trailer you need to:
I want a Modern Sonic Adventure in this kind of place.
Even though Nintendo's showcase was short and thus, I didn't really have too much to say, this was amazing to me. Just done so well. I do wish we could've heard about more games (I know there was mention of 3DS stuff, but we didn't see anything so I'm guessing that'll be during the Treehouse.) But wow, I'm just… so happy regardless. Time to watch lots of Treehouse Live now :) If there's anything in Treehouse Live that I feel the need to talk about, I'll probably add it to this! Otherwise, my twitter is always good to check too.
Edit: The Bridal Amiibo are so good and I need them all and I'm so excited for the set.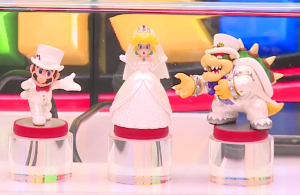 Meanwhile, Nintendo's booths continue to impress me and I just love the theme song for this game.