So, before I get into recent happenings, the beauty of canals, and Leif's event, I want to talk about Animal Crossing: Pocket Camp in general and just bring up one very important thing: It entirely misses the point of Animal Crossing. Sure, your favorite villagers and special villagers are here and you can customize with familiar options, but the nice thing about Animal Crossing? It's supposed to be relaxing. And Pocket Camp with its 3 hour timers and constant events has not been relaxing in the slightest since it officially launched. In fact, not counting friend events or the brief stretch goals with new villagers, only ~12 days have been free from events and new events usually come in directly after the last (Such as the upcoming Mario event which will be on the 10th–right after Leif's event ends on the 9th. And we have new villagers coming tomorrow). It's so constant.
Usually with most events in New Leaf and/or previous Animal Crossing games, you can poke in at various times of the day. Sure, it may only last one day, but you can usually slowly work towards it that day or even prepare in advance. You can also get help from friends which, while yes, the garden events do have that (though, the crafting ones don't), it doesn't really count when it's heavily RNG and there's a chance you could literally fail every chance despite your friend's help.
And like, New Leaf fixed some issues with the beautiful ordinance lessening the issue with flowers, but the moving mechanic was still kind of busted–meanwhile, I can turn on Wild World and all my villagers are still there even if all my flowers are gone (besides golden ones). But Animal Crossing's always supposed to be a relaxing simulation game and it feels everytime they step closer to completely doing that, other things take two steps back.
Pocket Camp is cute and I can understand things needing to rotate as much as they do, but at least let people have time to take a break and recoup. Because right now it's just super tiring and it's hard not to get burnt out on it.
With that said, let's move onto Leif's event. While the first part mostly went well, I had awful luck with the second half. I did, thankfully, manage to complete it though:

But even the cutscene felt a bit underwhelming. I liked the music, but that's really it…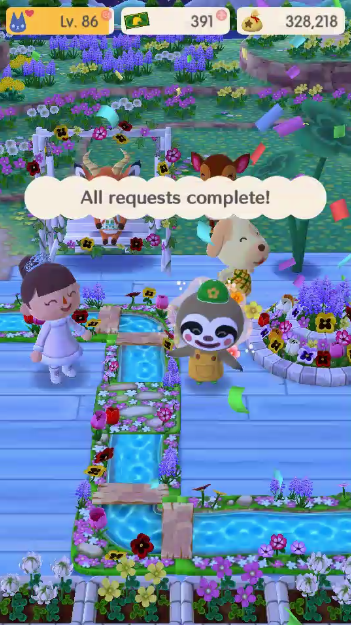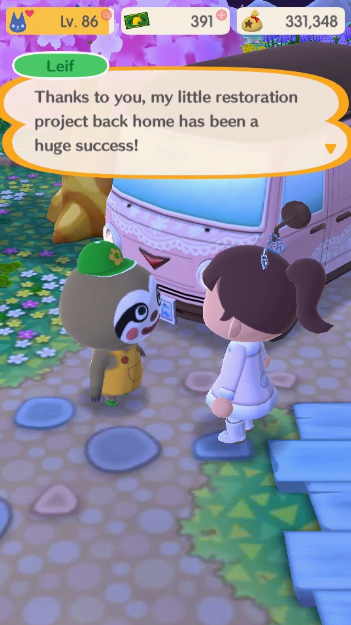 (also why can they put the cute path over the canals and we can't T__T)
I will say the ladybugs were cute at least: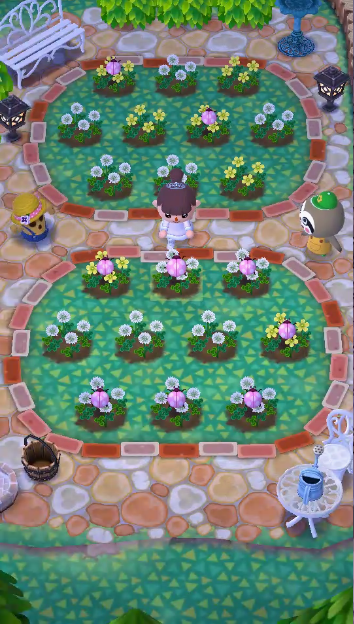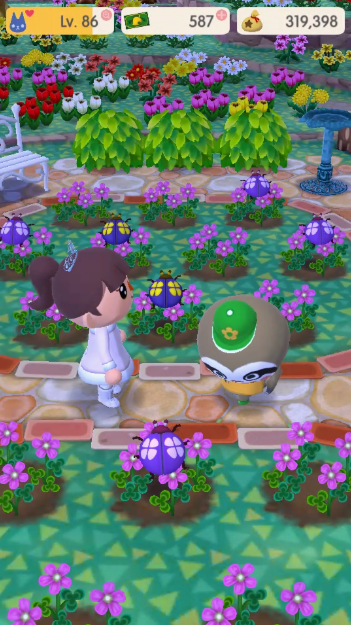 Regardless, I am really happy about the canals: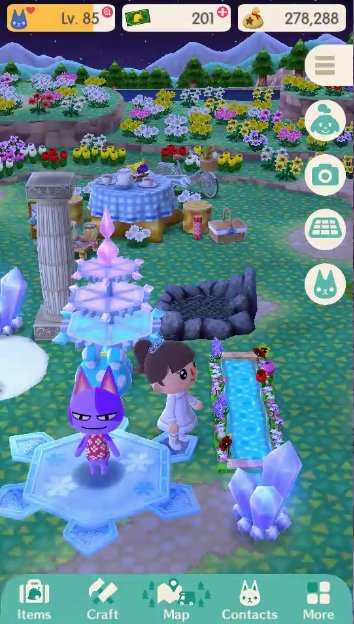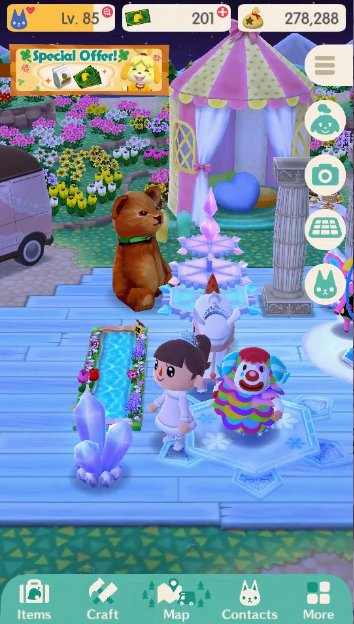 And you'll probably see I messed with my camp… again: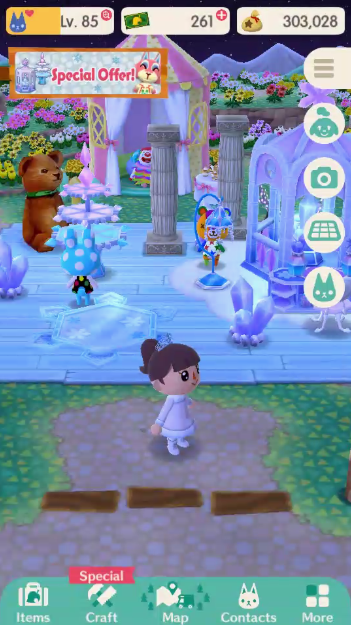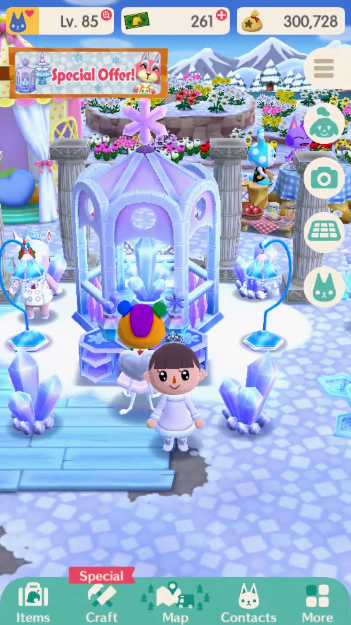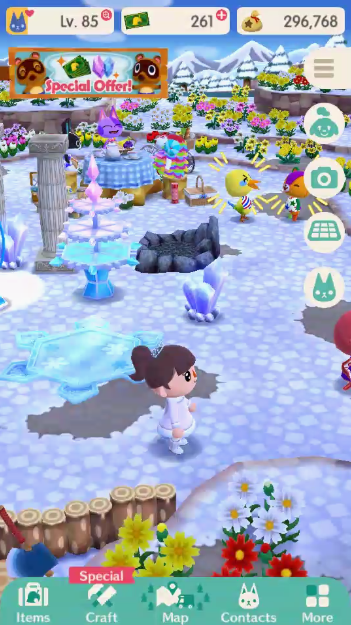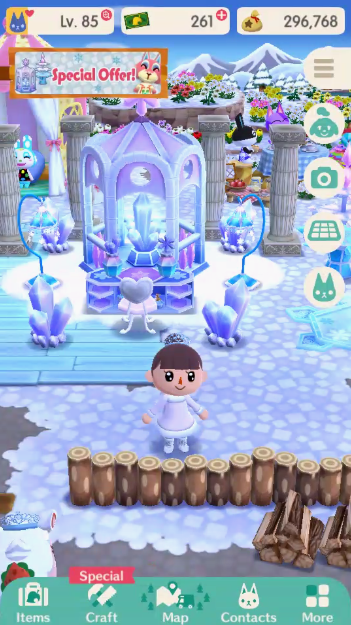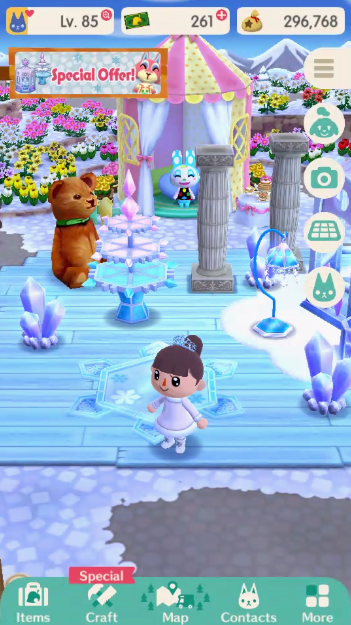 I still don't know what I want to do. I don't feel particularly inspired no matter what I try.
The Event also brought new foregrounds and backgrounds for the camp environment and… I have mixed feelings on them.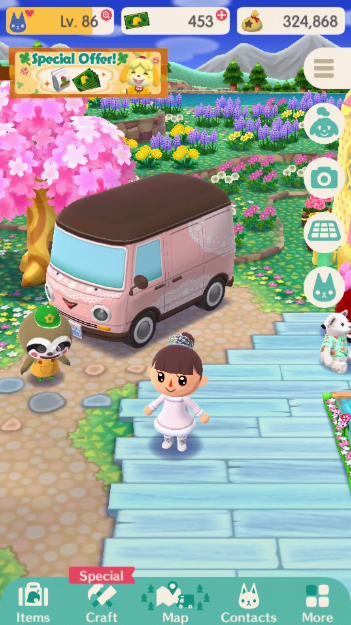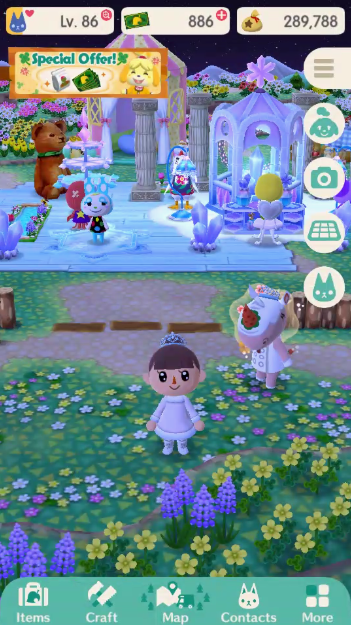 I adore the Cherry Blossom trees and little flowers on the grass, but I'm not fond of the flowers actually used in the background and foreground otherwise. I kind of wish I could add some more trees too… and change what flowers are shown.
Finally, as you probably noticed, it's finally Spring now: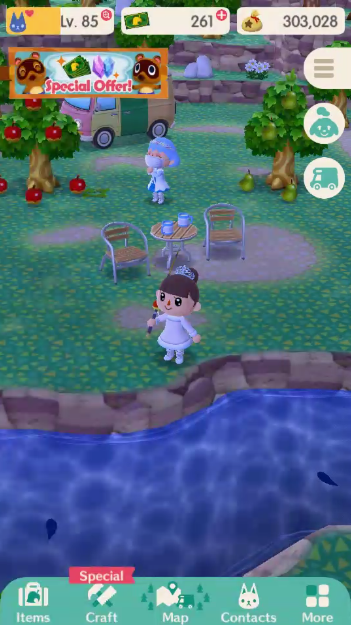 I can't wait until it's Cherry blossom season.
TrackBack
TrackBack URL for this entry:

Previous | Next