So, from July 11th to today, August 9th, the official Nintendo of America twitter put out a tweet about a Tomodachi Life Photo a Day Challenge. I actually really enjoy these and loved when I did the Animal Crossing one so of course I had to do this one too.
————————————————–
July 11th, 2014 – Day 1 – Your QR Code: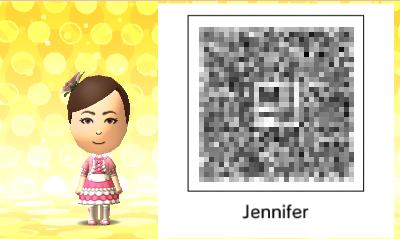 This QR is pretty outdated now but…
July 12th, 2014 – Day 2 – Your best friends: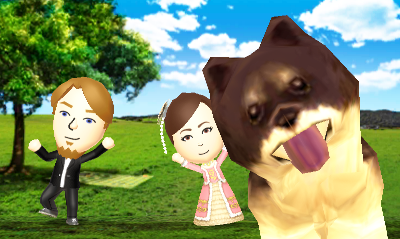 Can't really get closer than the guy I'll be marrying :P Plus a Puppy! :D
July 13th, 2014 – Day 3 – Celebs on the Island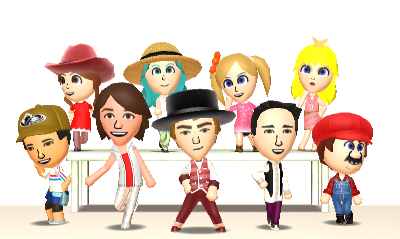 BTR is probably the closest I have to RL ones despite basing it off the show's versions of the characters… Otherwise, going by ingame/inshow universe (while the above still fits), there's really quite a few so I picked some random ones for a group photo.
July 14th, 2014 – Day 4 – Fashion Statement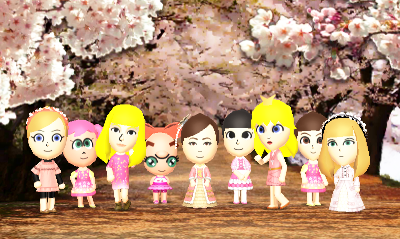 Pink [Princess-y] dresses forever.
July 15th, 2014 – Day 5 – Craziest Dream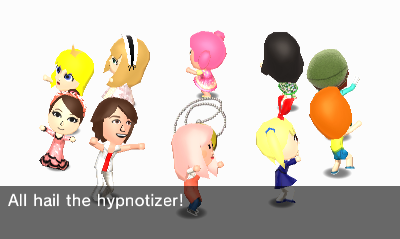 This was hard to decide, but in the end, I think the Worship one is the Craziest. The one where a face pops off one of the Miis into space is a close runner-up though.
July 16th, 2014 – Day 6 – Weirdest Dialogue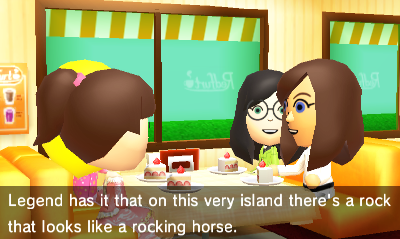 (In which there's so many, I just picked the weirdest that had happened today)
July 17th, 2014 – Day 7 – Best Cafe Chat Session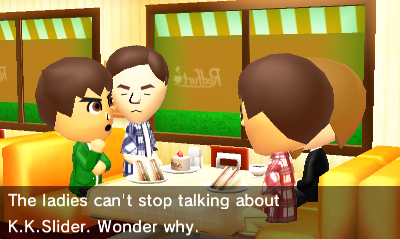 July 18th, 2014 – Day 8 – Baby Photo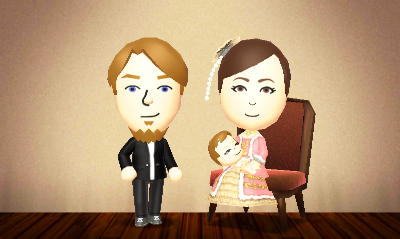 July 19th, 2014 – Day 9 – Miis on the Beach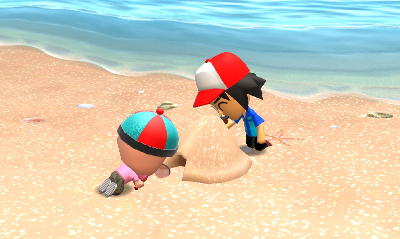 July 20th, 2014 – Day 10 – AR Photo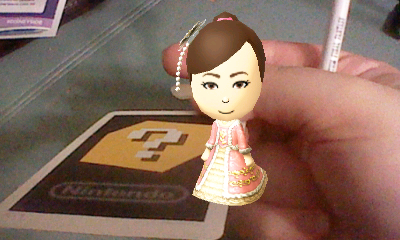 July 21st, 2014 – Day 11 – Disposable Camera Photo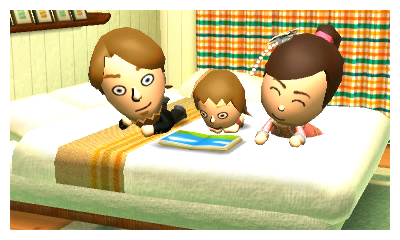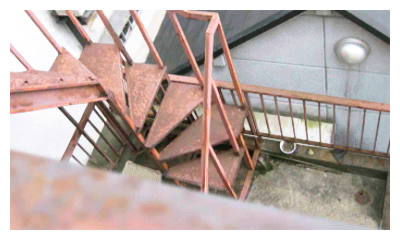 July 22nd, 2014 – Day 12 – Favorite Newsflash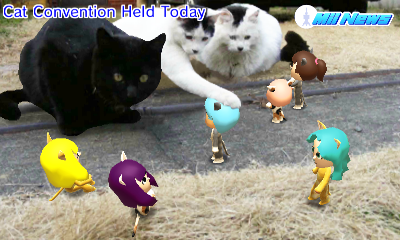 (Tied with the Teddy Bear + Whale saving ones)
July 23rd, 2014 – Day 13 – Best Import Wear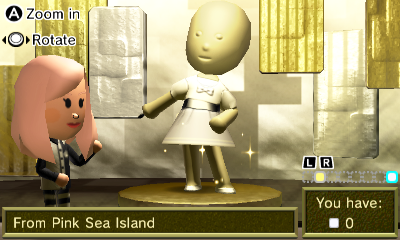 July 24th, 2014 – Day 14 – Judgement Bay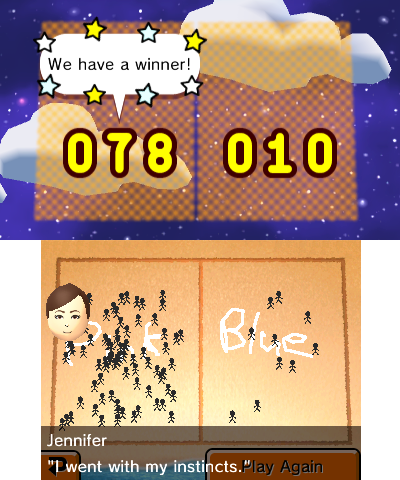 July 25th, 2014 – Day 15 – Quirky Questions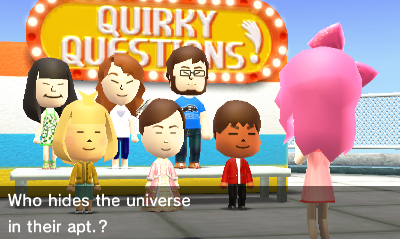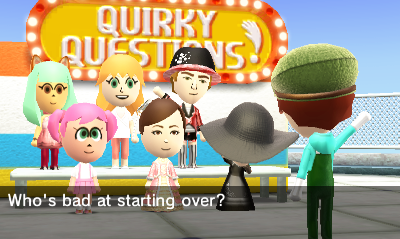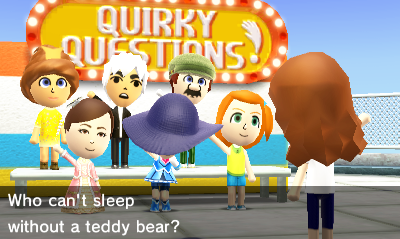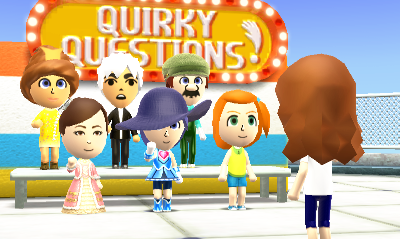 Since there's 3 rounds per game, I decided to do 3 games and pick a favorite round from each (plus I included the action they do when done)
July 26th, 2014 – Day 16 – Favorite Interior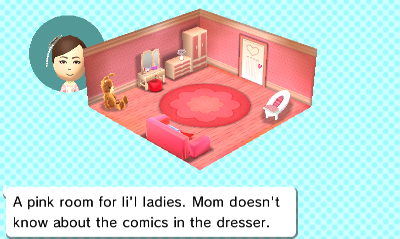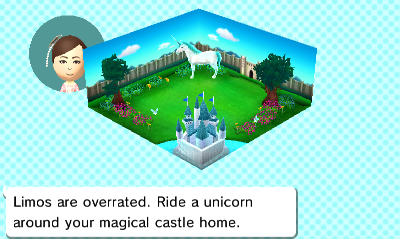 I CAN NOT DECIDE BETWEEN THESE. Special mentions to all the other interiors with cute plushies and/or animals.
July 27th, 2014 – Day 17 – Photo of All Island Residents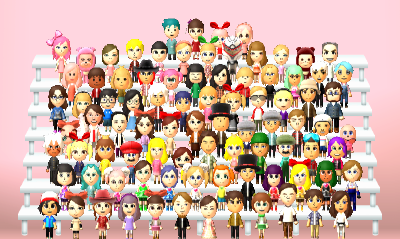 July 28th, 2014 – Day 18 – Best Concert Moment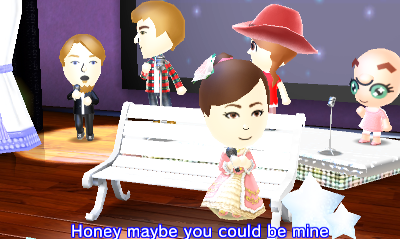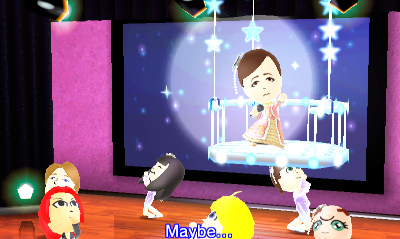 In which nobody should be surprised by now because I love this performance so much. Plus a bonus screenshot from the solo version!
July 29th, 2014 – Day 19 – Favorite Photo Studio background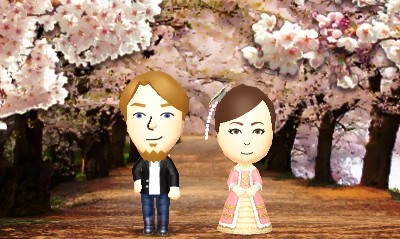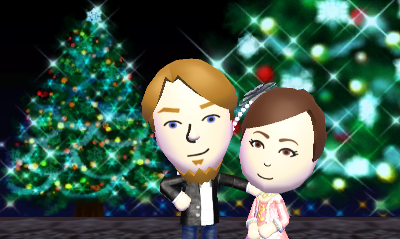 July 30th, 2014 – Day 20 – Splurge Rankings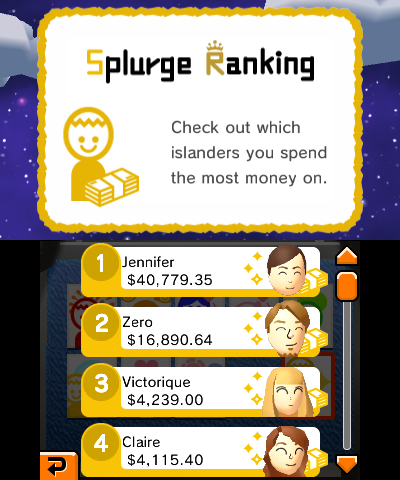 July 31st, 2014 – Day 21 – Best Market Sale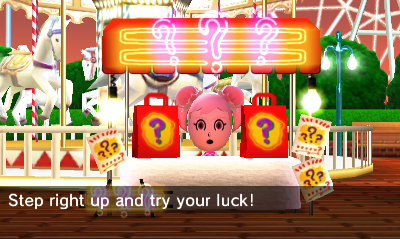 August 1st, 2014 – Day 22 – Kaleidoscope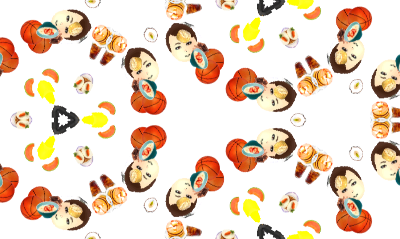 August 2nd, 2014 – Day 23 – Magic Trick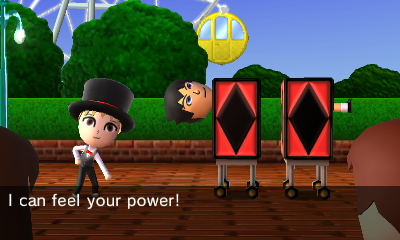 August 3rd, 2014 – Day 24 – Hair Color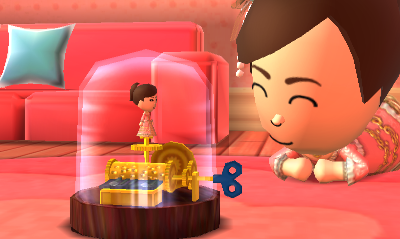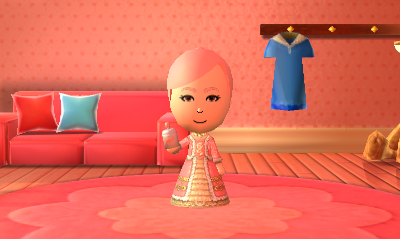 Normal and dyed!
August 4th, 2014 – Day 25 – Favorite Hat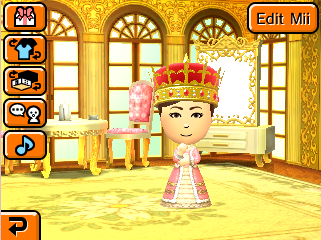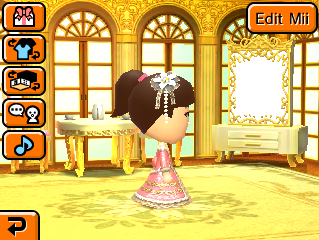 A hair accessory and a more traditional hat!
August 5th, 2014 – Day 26 – Best Costume – The outfit my Mii usually wears is technically a costume and my favorite outfit in the game, but I figured I'd include an actual full costume as well.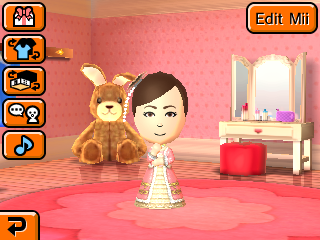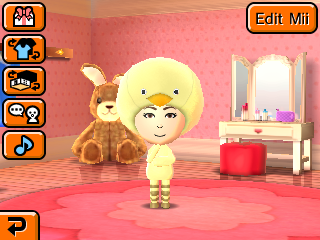 Honorable mentions are the Bear Costume and the Princess Costume (the latter which I still haven't unlocked T__T)
August 6th, 2014 – Day 27 – Favorite Pawn Shop Item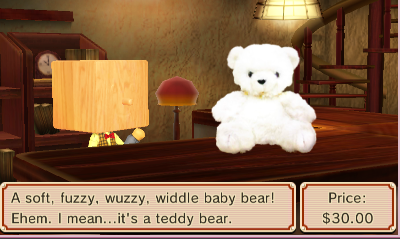 August 7th, 2014 – Day 28 – BBQ Photo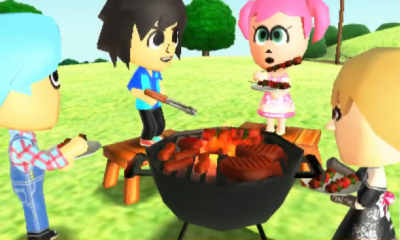 August 8th, 2014 – Day 29 – Favorite Food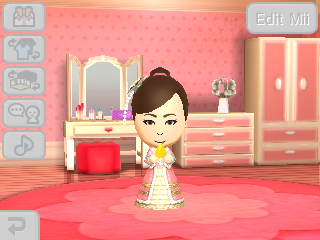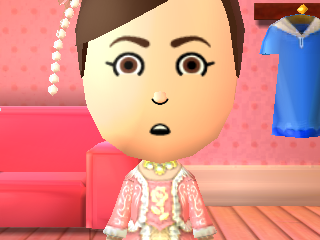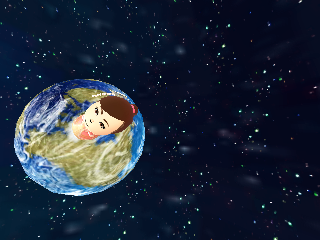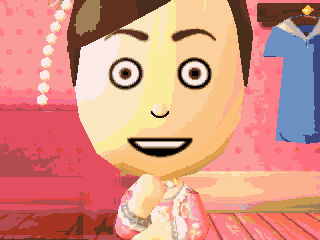 My Mii really likes Pear and Grilled Cheese for some reason. Don't care much for Pears personally, but Grilled Cheese is something I do enjoy–just not one of my favorites. Here's what I'd probably expect as my top favorites (essentially any two from these) due to how much I love them in real life: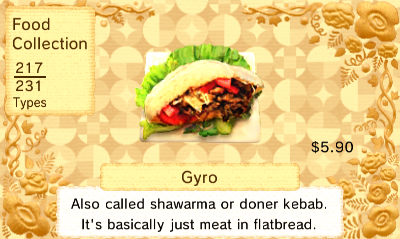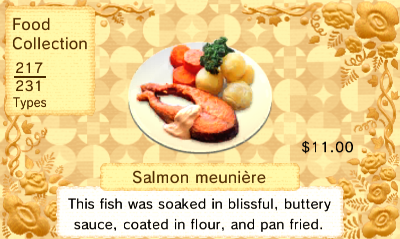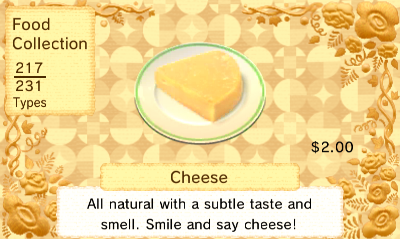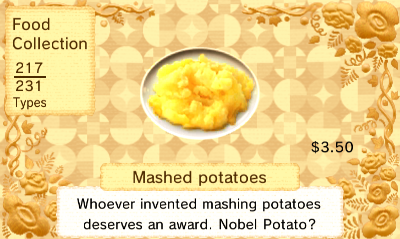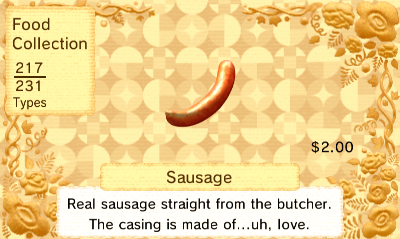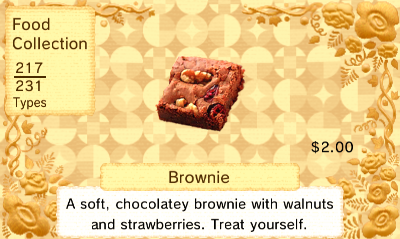 With a bonus for this super pretty cake: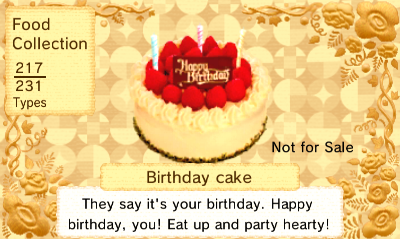 August 9th, 2014 – Day 30 – Travel Photos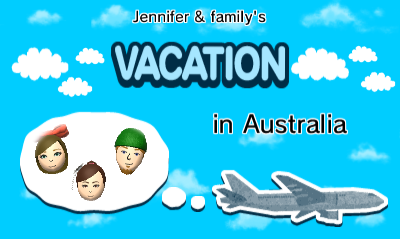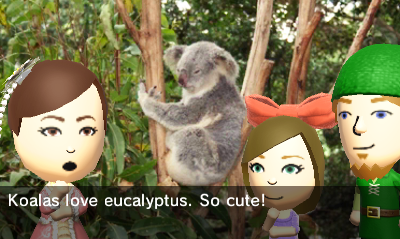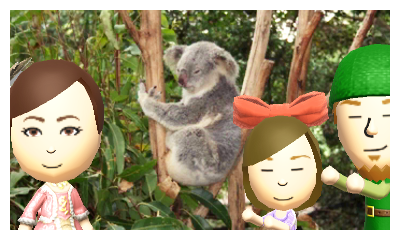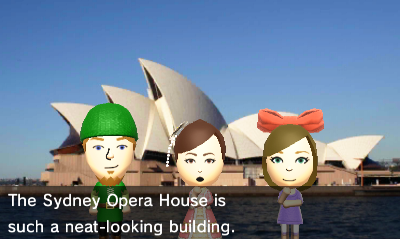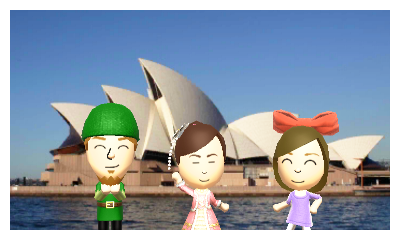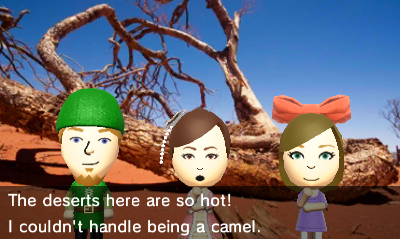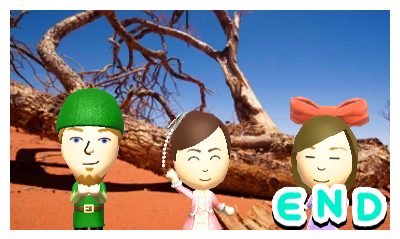 Note: I received the game early from Nintendo. Thank you, Nintendo! :D If you are interested in Tomodachi Life, you may want to look into picking it up!