So, I managed to find some time to go to Nintendo World tonight which meant… StreetPasses! For Tomodachi Life! FINALLY. Unfortunately, I only got 5 and not one had a kid that could camp out in my town. I was hoping there'd be more kids around (or more StreetPasses in general), but since we got there a bit late, I'm guessing most people were either:
A. Already full
or B. Cleaning it out (and thus, not getting more)
Which meant not much of a chance to get some. However, the 5 compared to the amount I did get for the plaza was still a bit disheartening. I also had hoped to get the dress I had been dreaming of for so long along with some other items I really liked, but due to lack of time and general shyness, I didn't get to ask nor even try getting some things from some of the 3DS' loaded with the game for people to try.
That said, the event was still nice. They were playing various games from Tomodachi Life and I got to say Hi to several people I haven't seen in a while (Work scheduling at similar times and week nights are just hard–it was a lot easier when the Nintendo events were on Sunday's or Saturday morning).
As for the StreetPasses I got… well: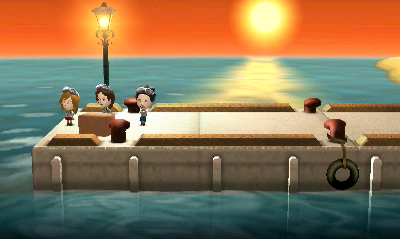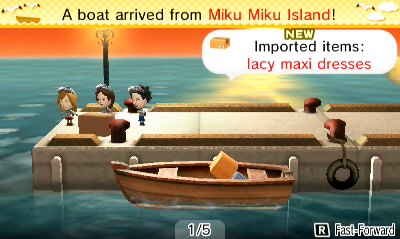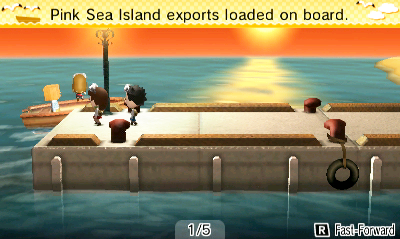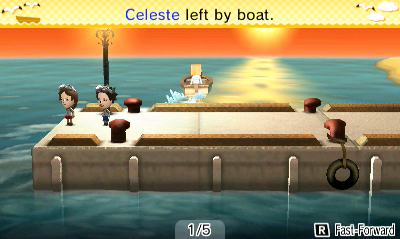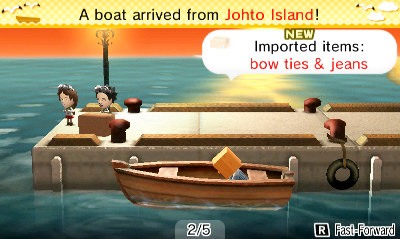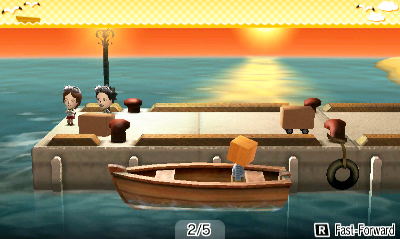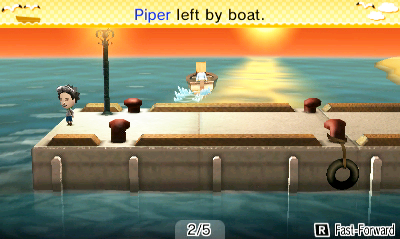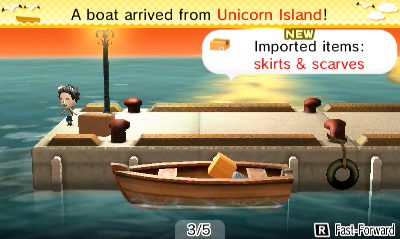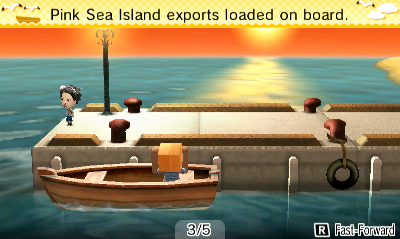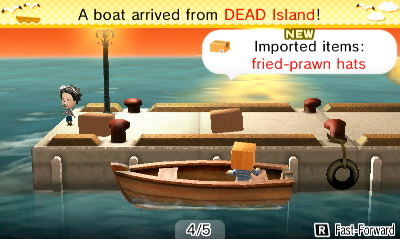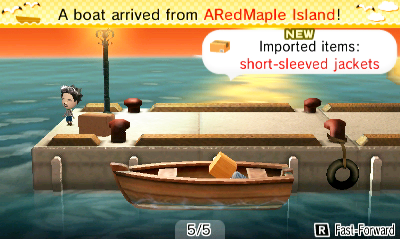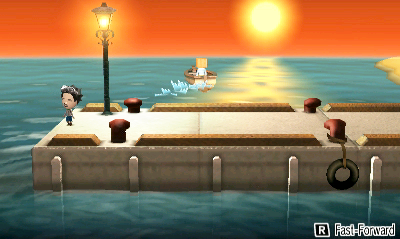 Some notes:
-Celeste and Piper managed to go off to see new islands, but I guess the other three didn't have the campsite so poor William is still waiting.
-I love how your package just jumps into the box-cube sailor's arms and how the package they drop off just wheels off. So cute.
-The guestbook has cute pages like this: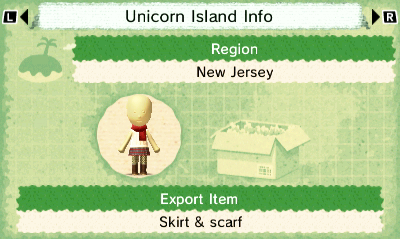 But yes, in the end I was still a bit down–I think I got myself over-hyped with expecting just lots of StreetPasses and things and I've been to enough to know that nobody checks as obsessively as I tend to. :P Despite that, something did end up cheering me up…:


The outfit I wanted most of all in the game T~T (I don't expect anything to top it) So happy!
I then immediately put my Mii in it: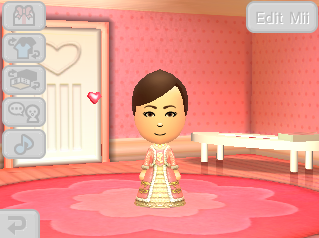 Yeeeees. Now to just get a tiara/crown!
Of course, if you want more Tomodachi Life, the Nintendo Minute today spoke about the game!:

Finally, while not related to Tomodachi Life… since I was at the Nintendo Store, I picked up this adorable Swirlix plushie: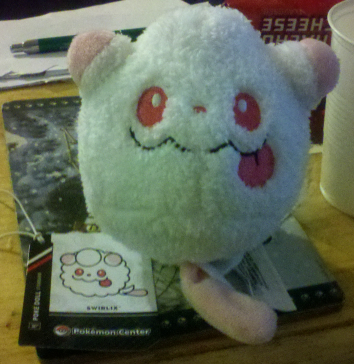 I hope Slurpuff comes out soon!
Note: I received the game early from Nintendo. Thank you, Nintendo! :D If you are interested in Tomodachi Life, you may want to look into picking it up!