Today, the Food Mart uniform is available through SpotPass!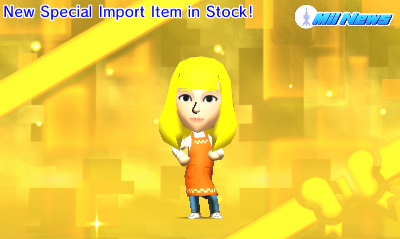 It's available for the rest of July, comes in Orange, Black, Pink, and Blue and costs $40 each.
I also finally got a Top Hat in stock: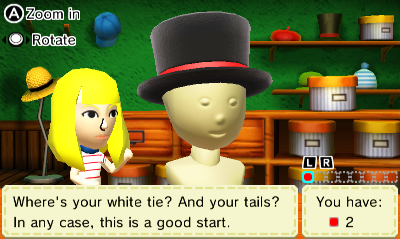 About time XP I immediately bought 2. With that, I have officially updated the QR codes–Luigi, Professor Layton, and Mamoru (who will be updated once again when I get new colors) now have hats and Subaru's outfit has been changed up.
As for other things, I gave Zero the Space Room: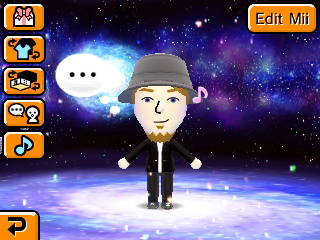 Though, I still want to get it for a few more Miis at some point. It's so pretty.
We also received letters from Celeste: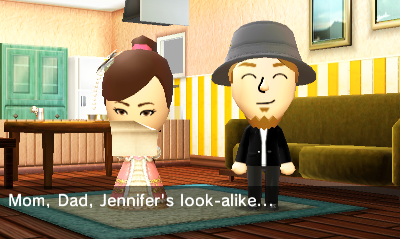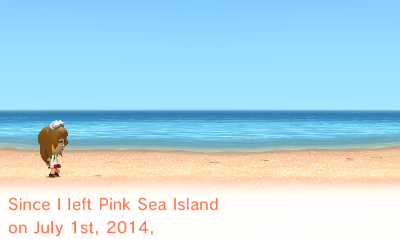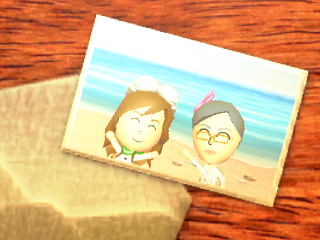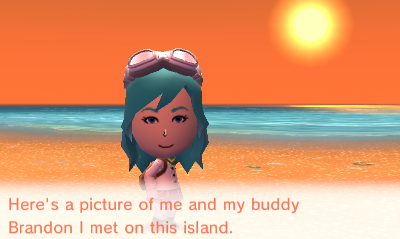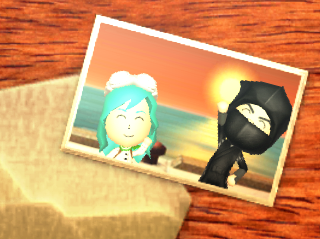 (You can also watch the video of Celeste's first letter and Piper's trip back home)
Meanwhile, Mikayla asked Logan out again…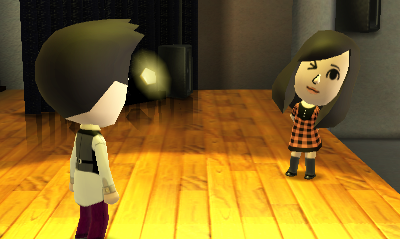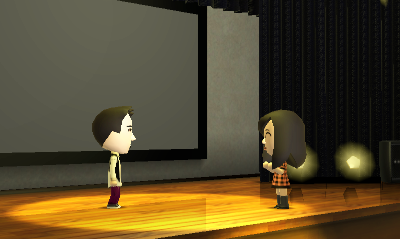 This time, he accepted!
Other random photos: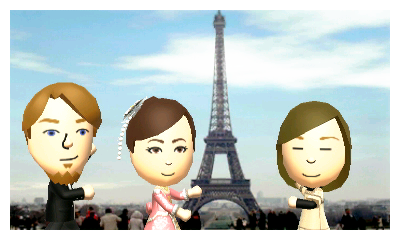 Presenting the Eiffel Tower

It's nice seeing so many people in the amusement park.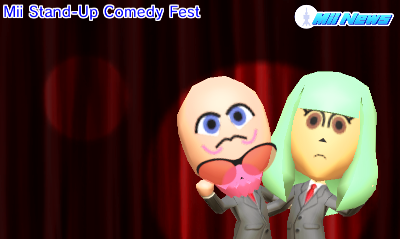 The News will never not be weird in some way :P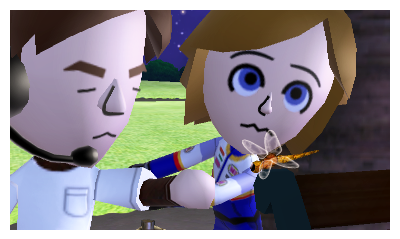 I'm still not sure what exactly is happening here. I think Haruka is trying to stop Trent from touching the Dragonfly? Maybe?
Finally, I've been participating in the Tomodachi Life Photo a Day Challenge that the Nintendo Twitter put up! I've been posting each day to Twitter and will have a post featuring all 30 once it's over. Here is today's challenge as a sneak peek if you don't watch my Twitter–whether the widget on the sidebar or otherwise: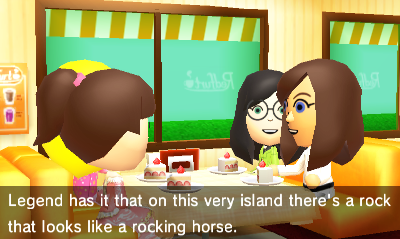 Day 6: Weirdest Dialogue