So, our first big content update is here and it continues the main story! Immediately upon loading the game up, I was hit with a cutscene showing the Sunlit Plateau ending up in much rougher shape and certain things even being moved. Before I headed over there though, I was very excited because I knew one of the fixes finally let me put the lovely Cheese Platter on the table.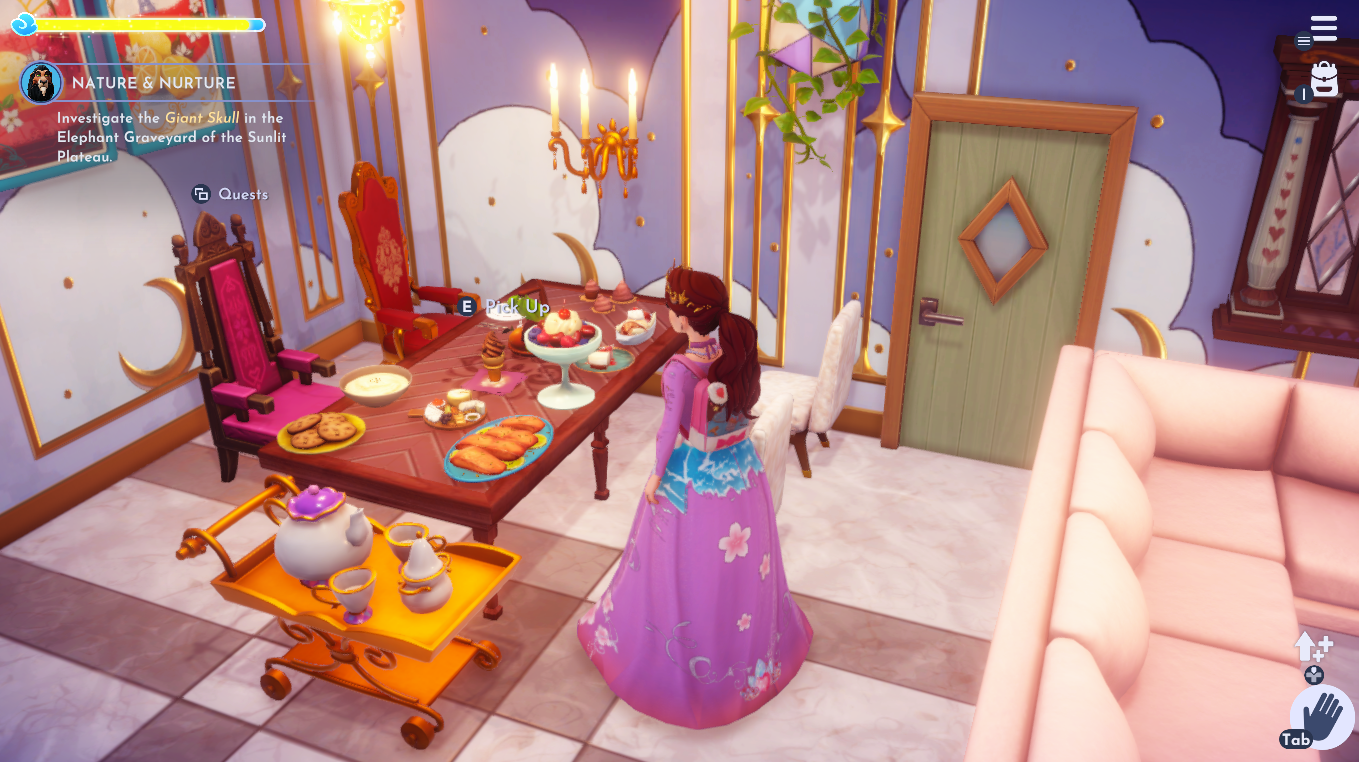 It was then time to go see Scar as his house had been finally freed.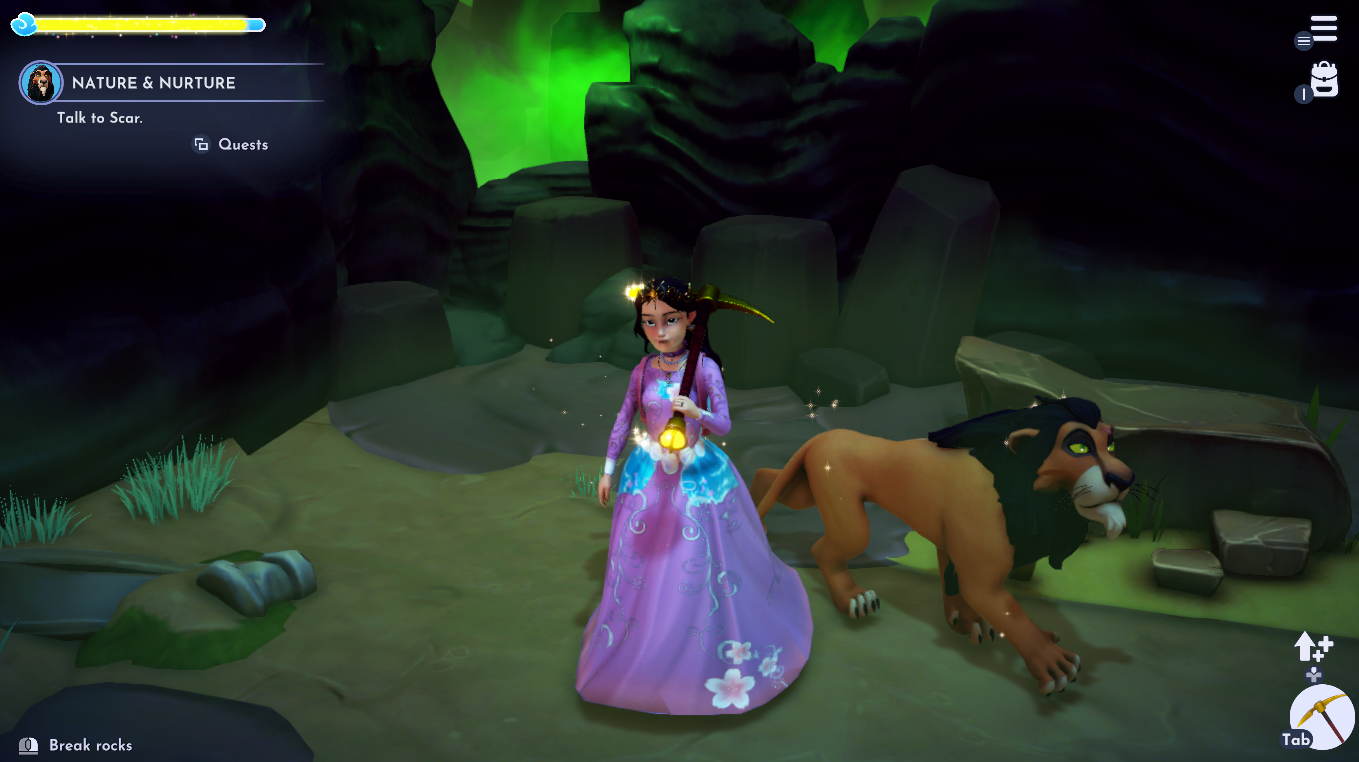 I then did various things such as working on Star Path tasks, giving Scar his favorite items to level him up, stopping by Scrooge's shop, though, I didn't see anything new, and best of all, finally getting to feed the Ravens! Their favorite food is 5 Star Meals.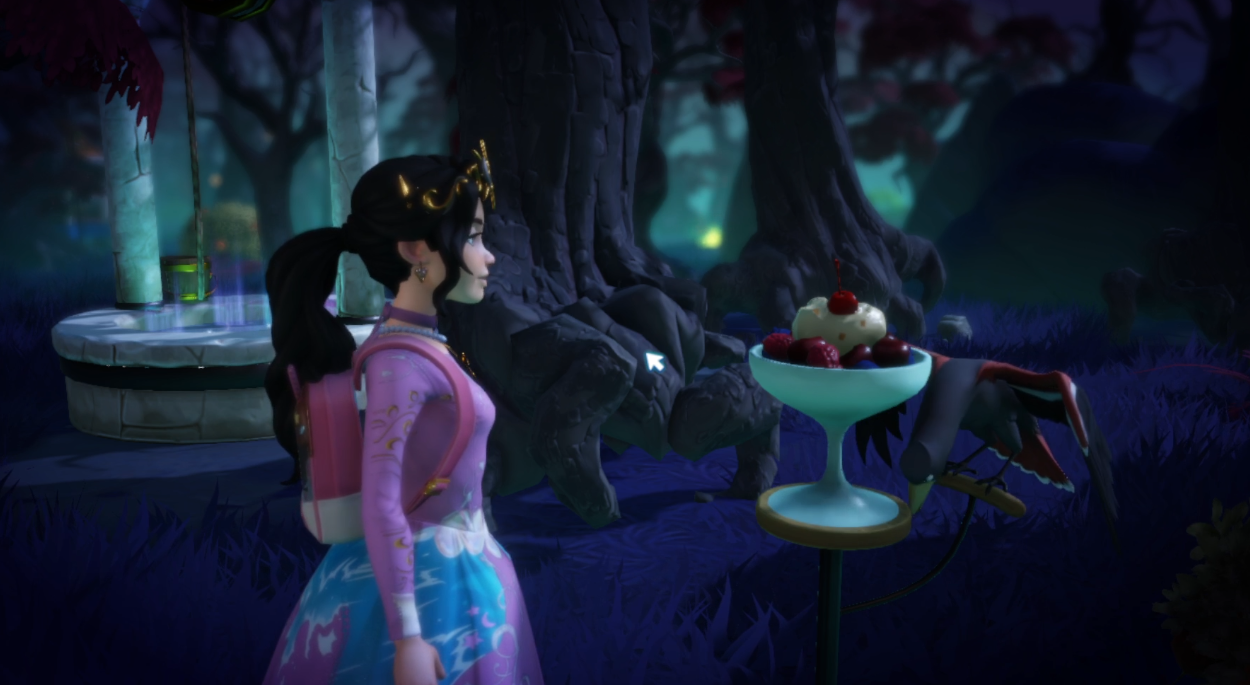 With those things done, I finally headed to the mine with Scar to figure out what was blocking the water.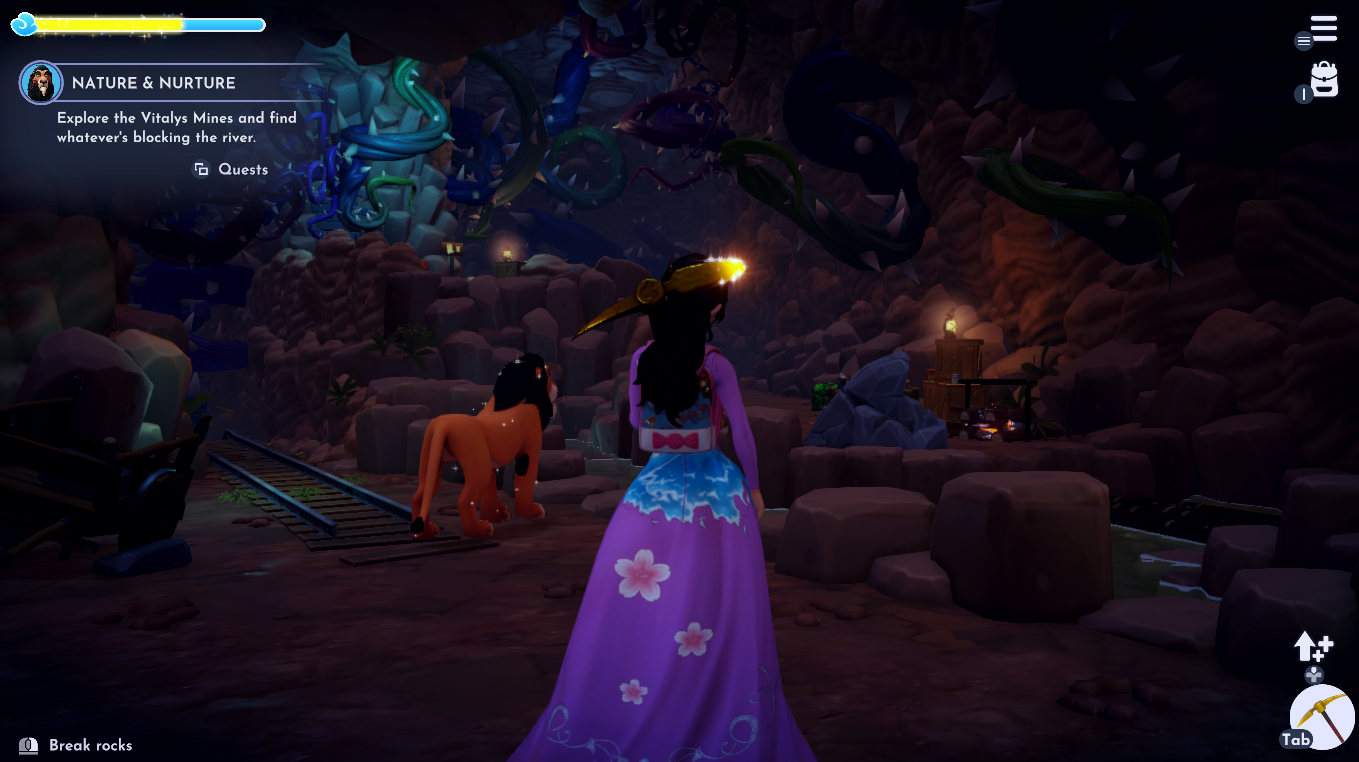 Finishing the quest taught me the Root Beer recipe (If you need help for the Extra Fizzy Root Beer, use the Dry Ginger you get instead of normal ginger plus sugarcane and vanilla) so I added that as well. The waterfall is so pretty too. The Root Beer Explosion made me think of Toon Town Online.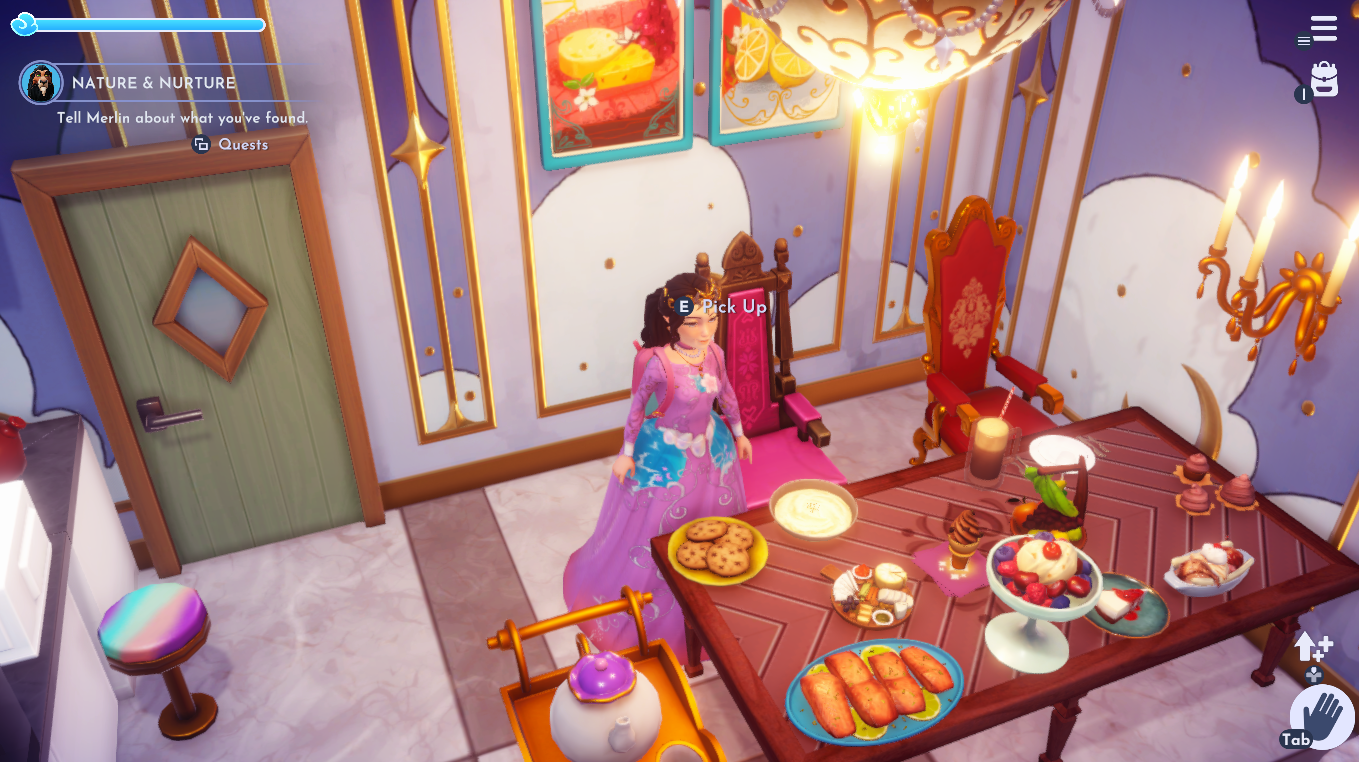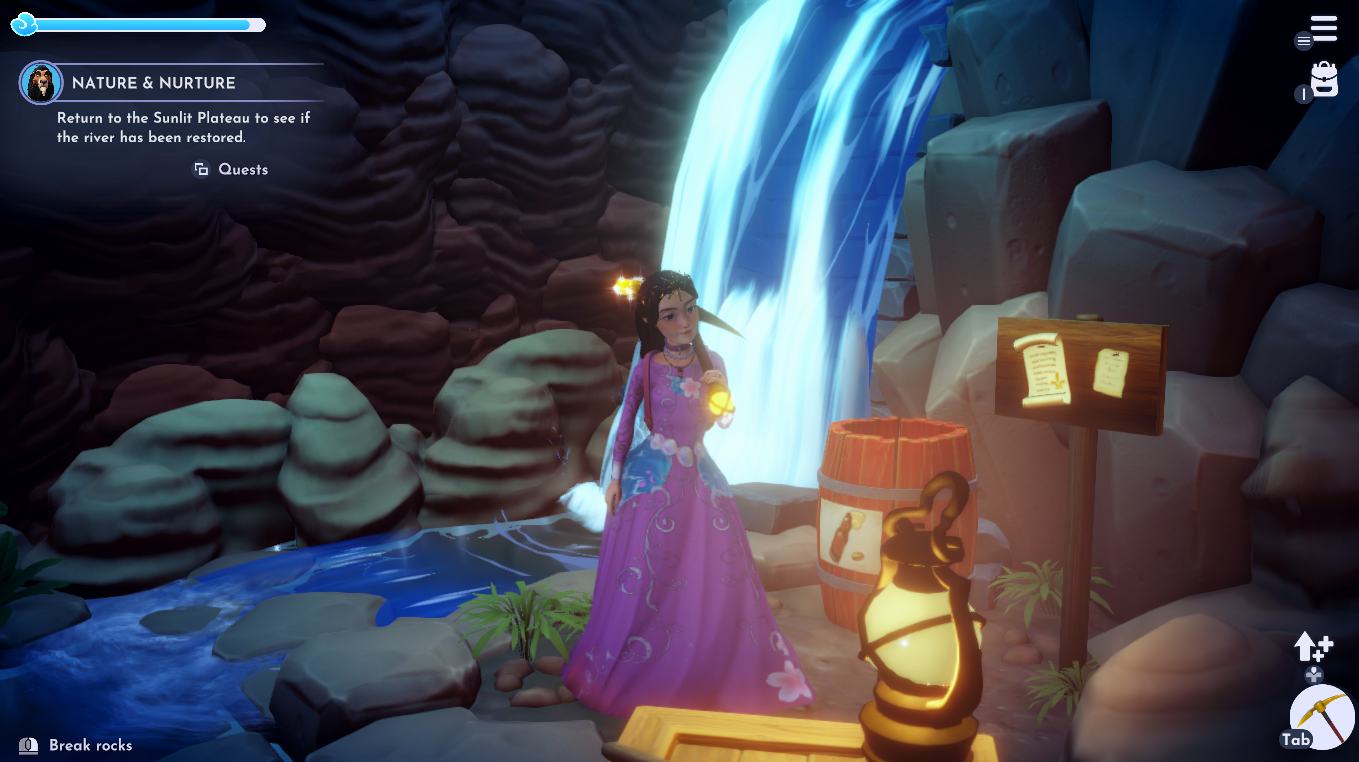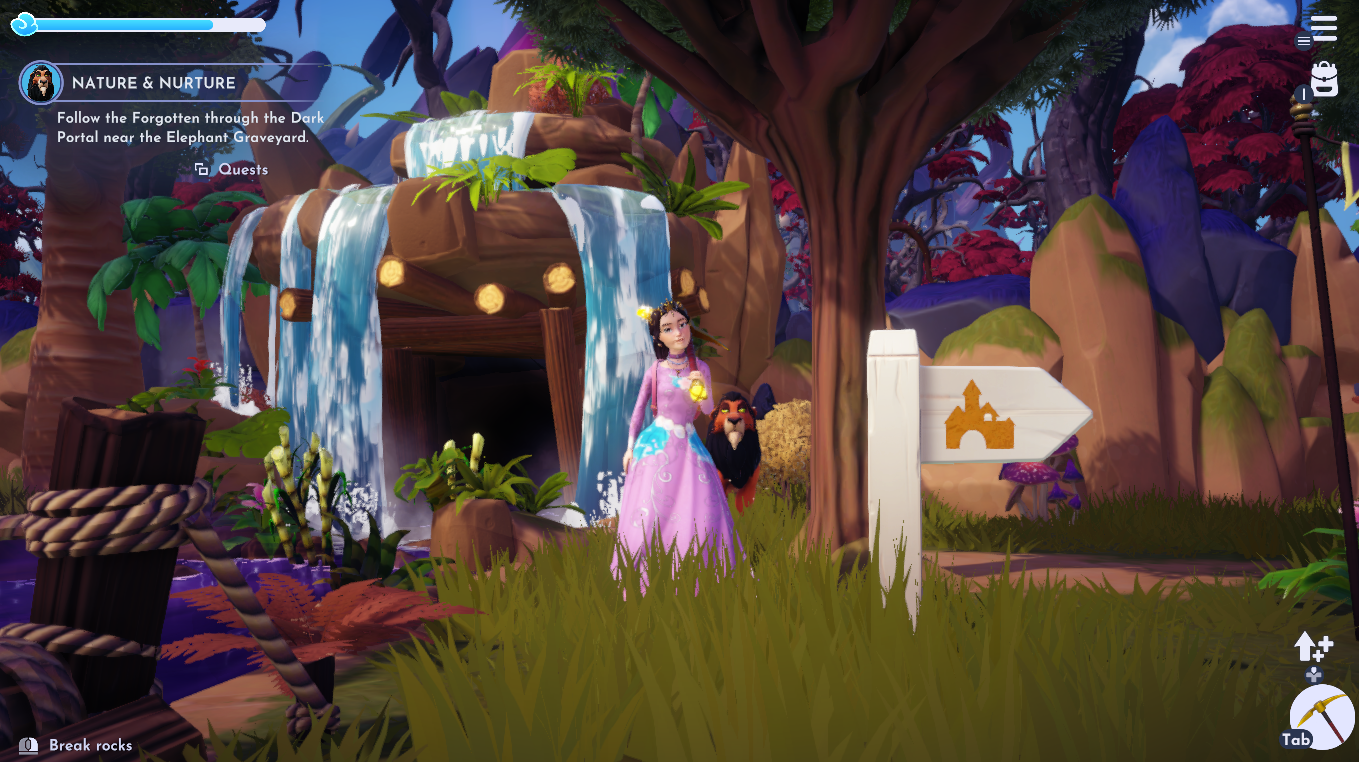 After we left, there was someone very suspicious. You can tell it's evil me because I would never wear that.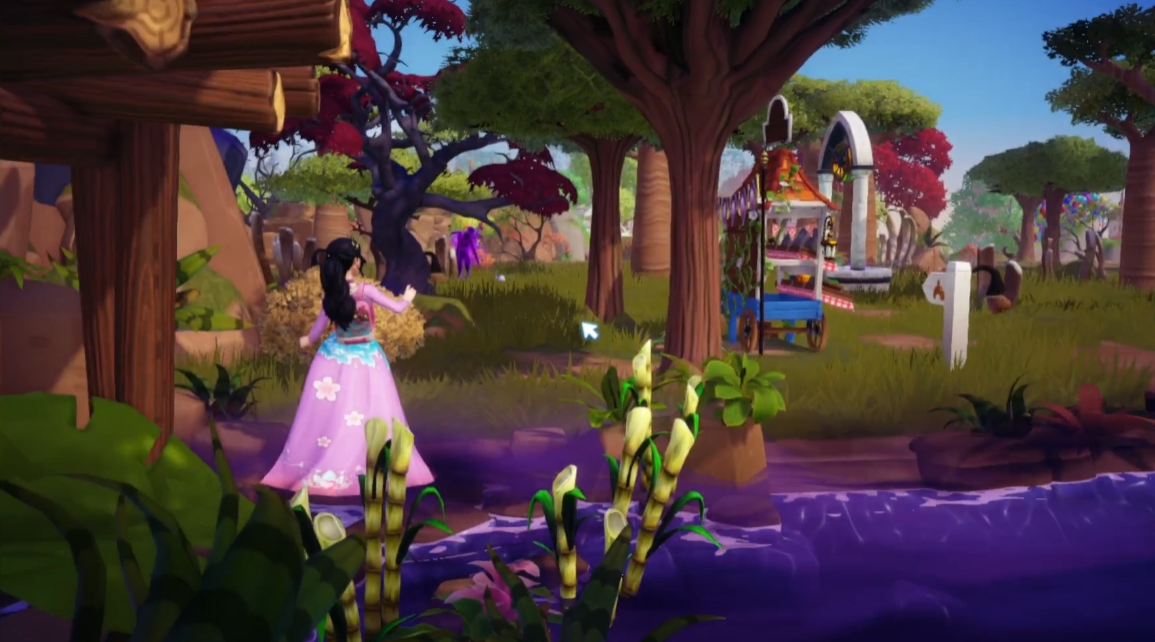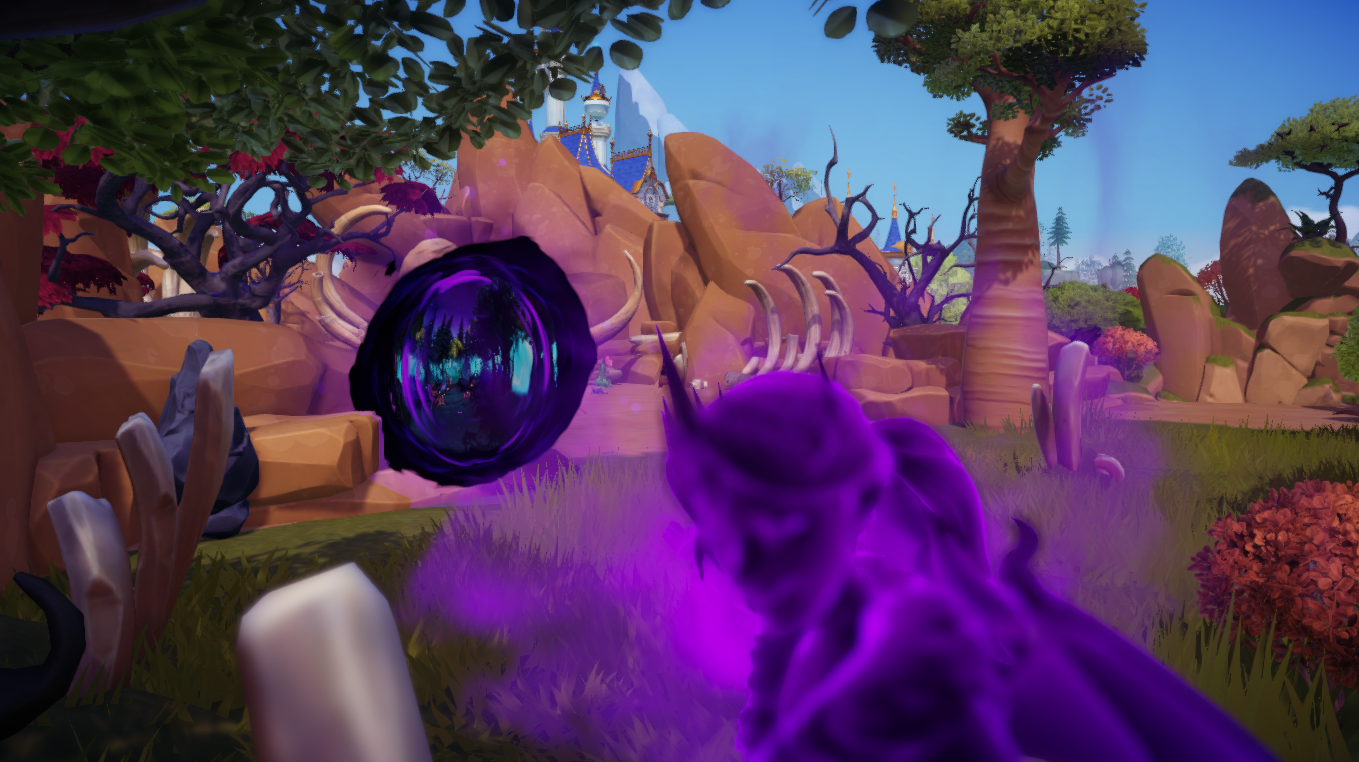 Following them through the portal essentially brought us to an Evil version of Dreamlight Valley. Dreamdark Valley? Nightmaredark Valley? Darknight Valley? Sadly, they got away, but we did get the Orb of Nurturing which was unfortunately not looking too great.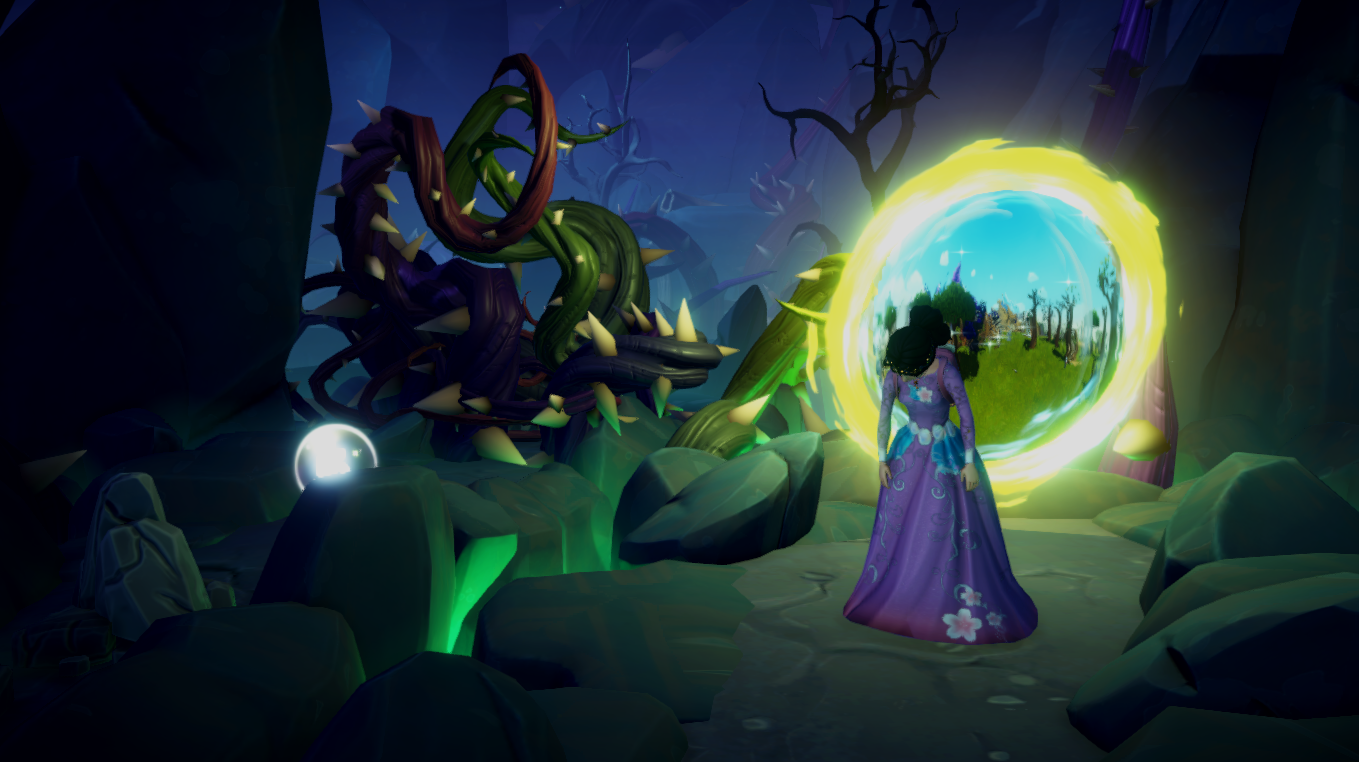 According to Merlin, despite our Forgetting Doppelganger, this wasn't our fault and to restore the Orb of Nurturing, we needed to plant it.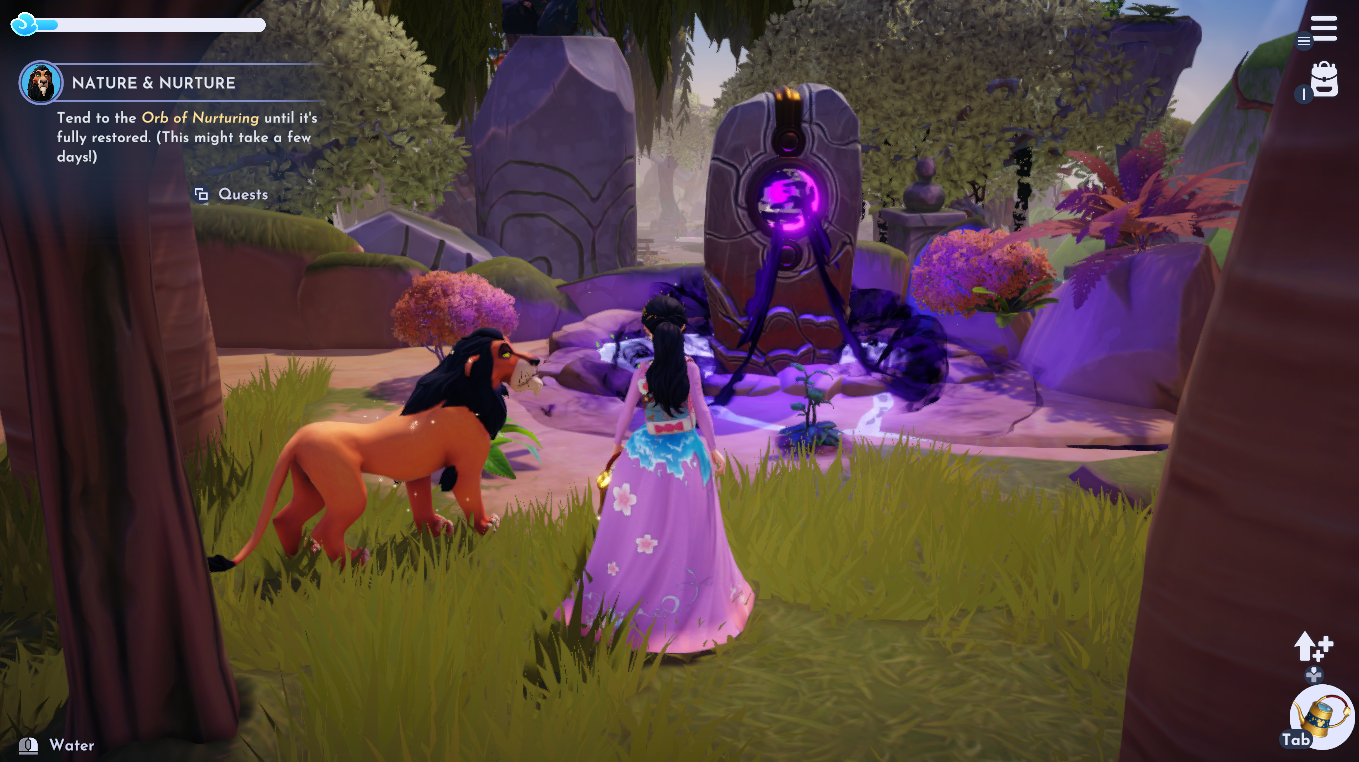 So now I'm just waiting for it to finish growing and I hope it'll be done before I have to leave on Friday…
As for the Star Path, it should be no surprise that the first thing I bought was this cute Raccoon. Spooky stuff isn't really my jam so I barely want anything from this Star Path, but I'll still be doing my best to get everything for Collection Purposes.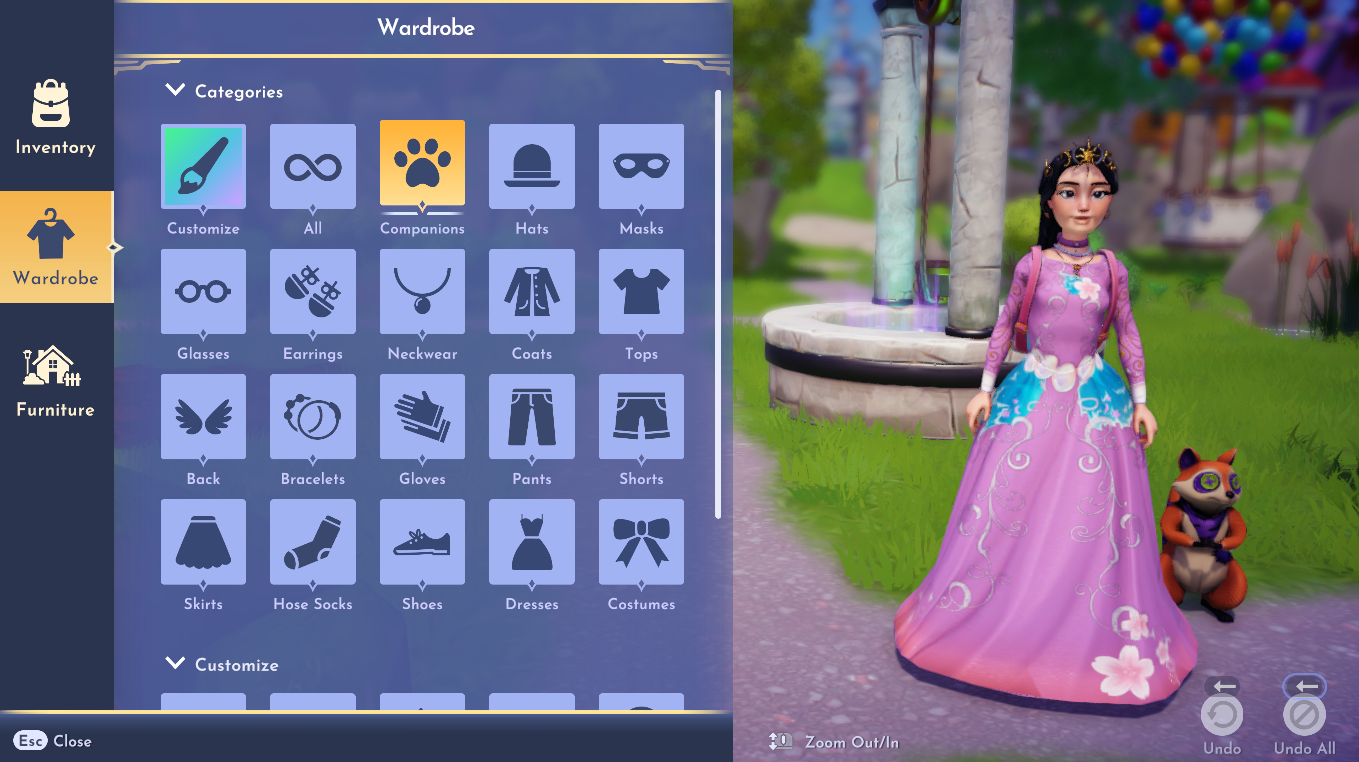 Speaking of Collection purposes, the Collection is currently bugged which is driving me nuts. Many of the new items aren't properly checking off when you get them and it's definitely making me a bit stir crazy. I'm really hoping this will be fixed soon.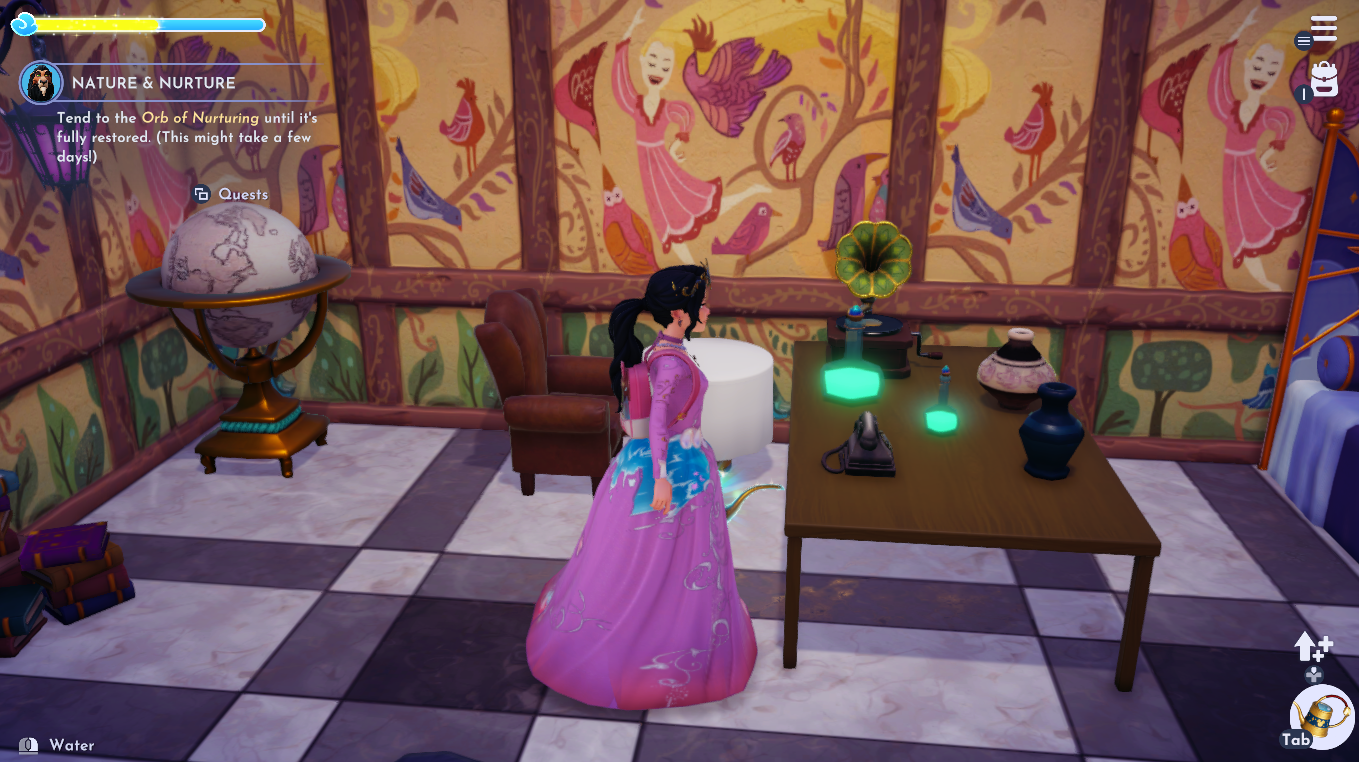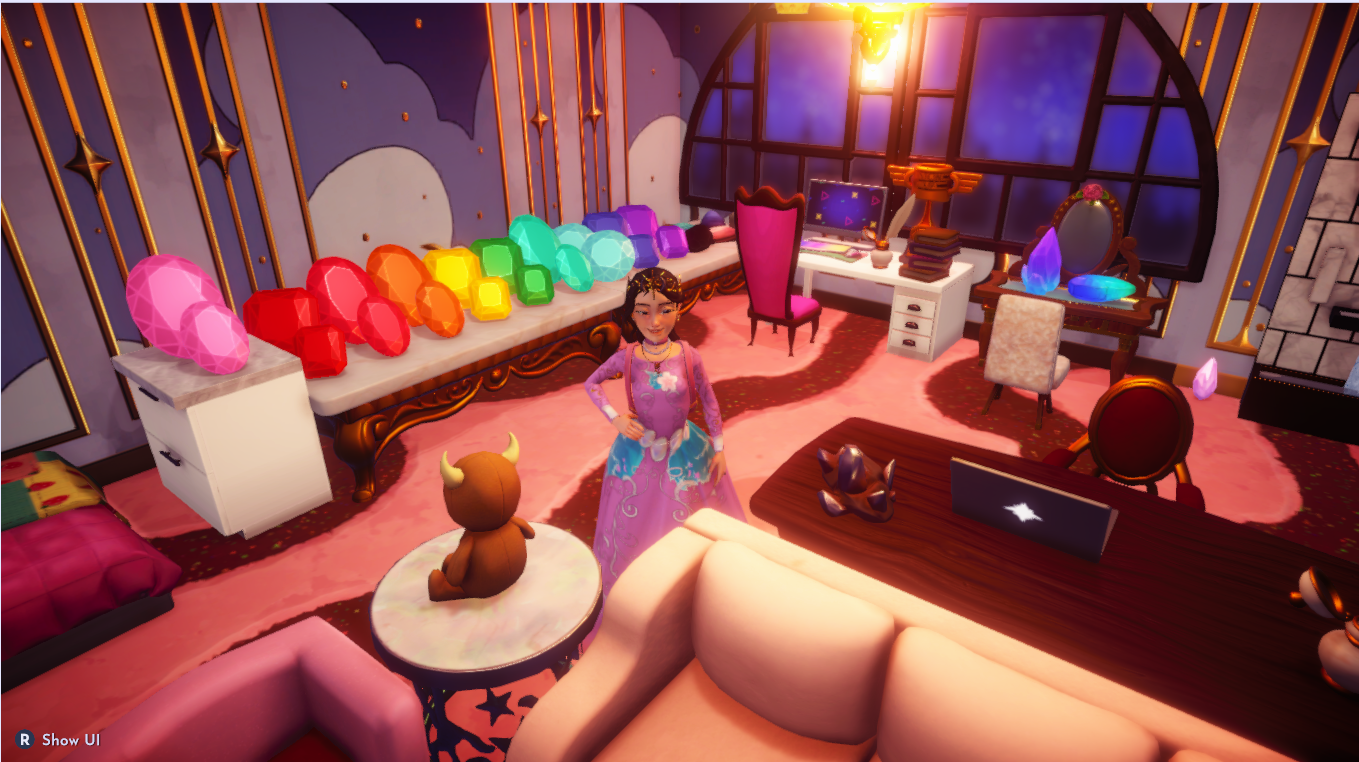 One thing I was sad to see wasn't actually intended in the game though was that you can no longer buy crafted items from Scrooge. As many of you may know, I hate crafting. I don't enjoy it in games and ACNH making it so some items could only be crafted was a huge detriment of the game for me. This game having it so you could always buy more after crafting once genuinely was so nice and I thought it was an actual feature so people could pick which they prefer. I really hope they reconsider this change as I know it was a huge quality of life boon for not just me, but for many of my friends who got fed up with New Horizons for similar reasons.
On the bright side, they did fix it so you can order items that you own without having to have at least one not placed which I'm really happy about. I don't really like constantly having to pick stuff up temporarily so I'm glad that was fixed.
While I had no luck finding new seasonal stuff at Scrooge's, I at least made sure to make the new crafting recipes.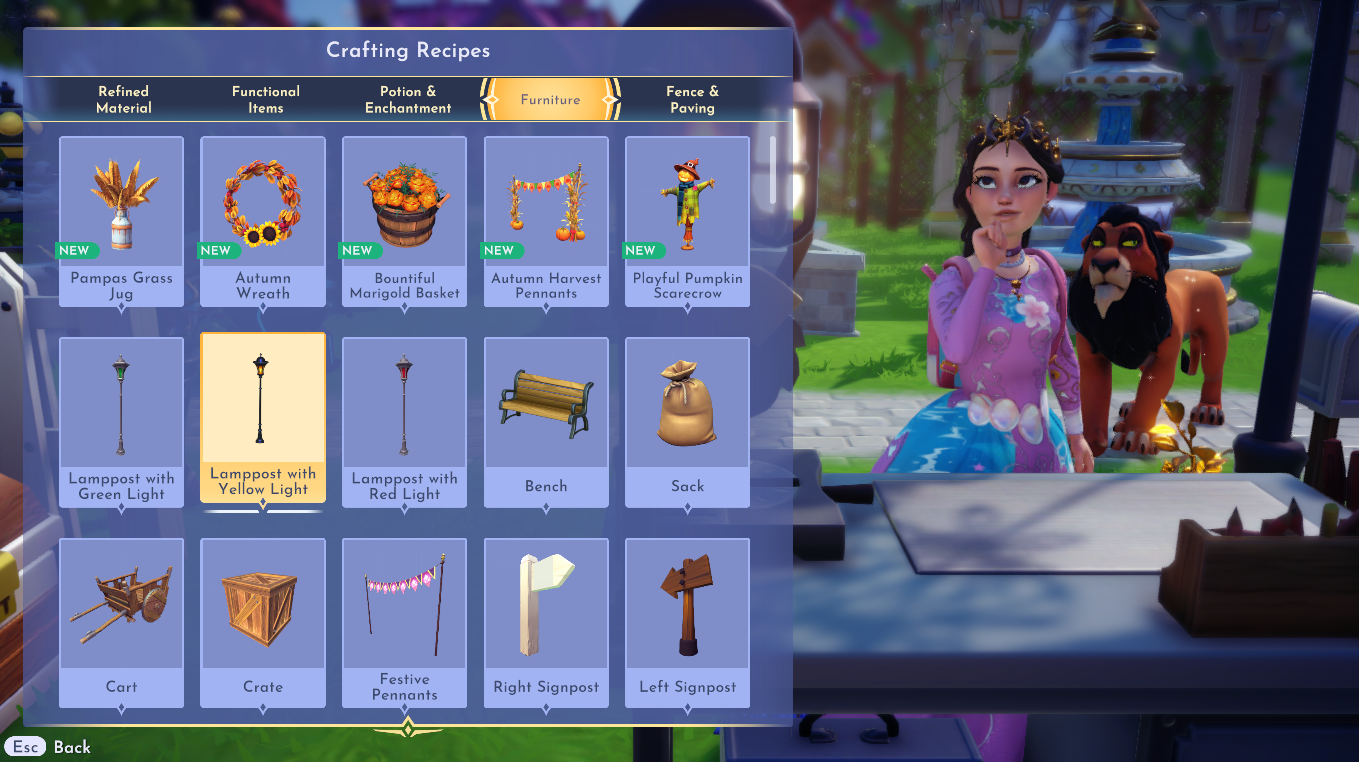 Finally, I noticed Merlin, Goofy, and Mickey had new interior designs! They look really nice.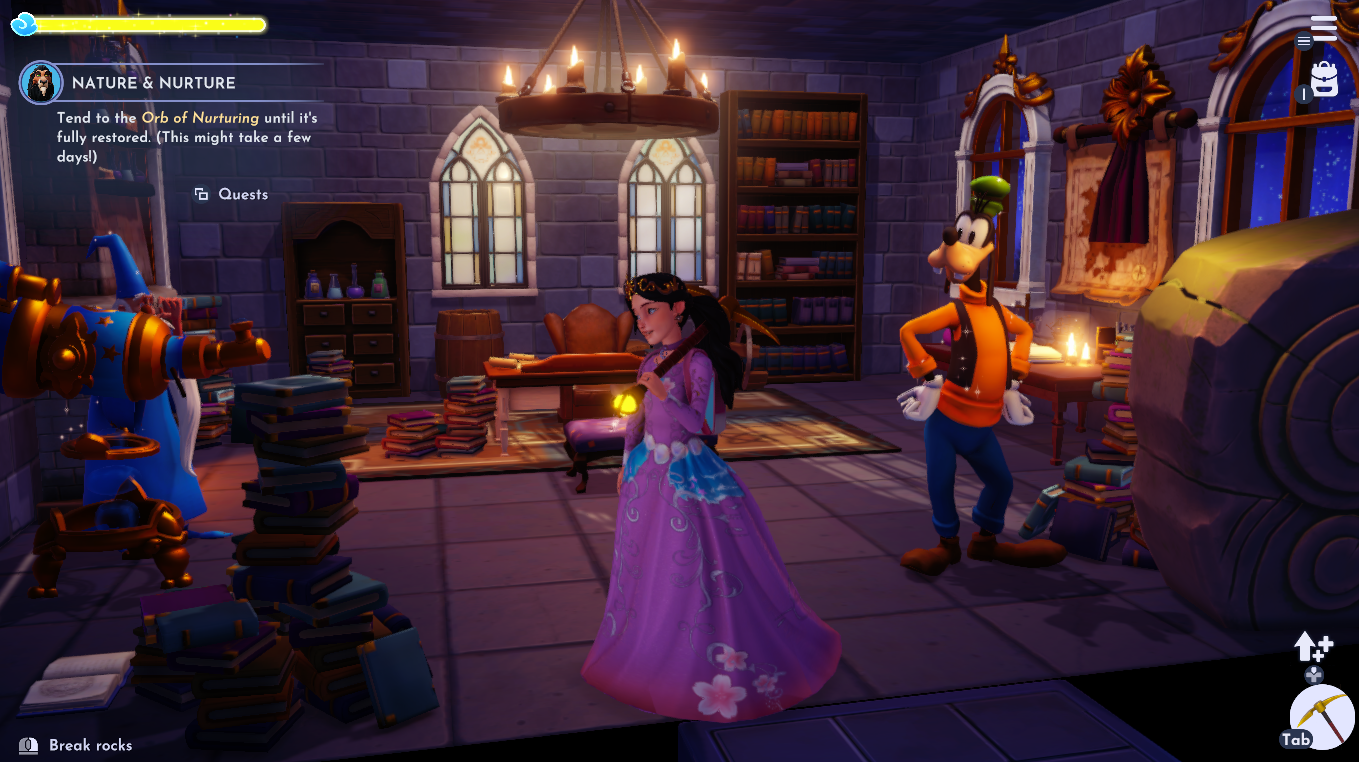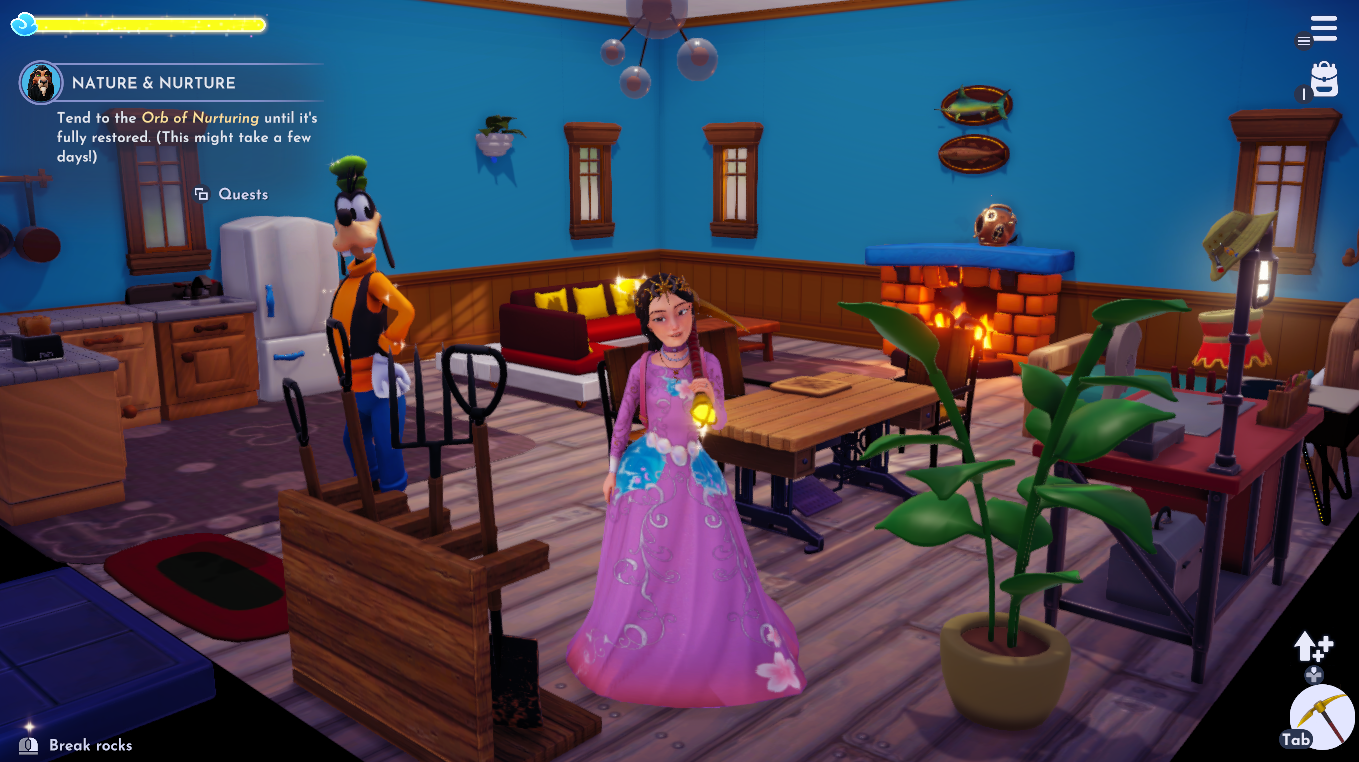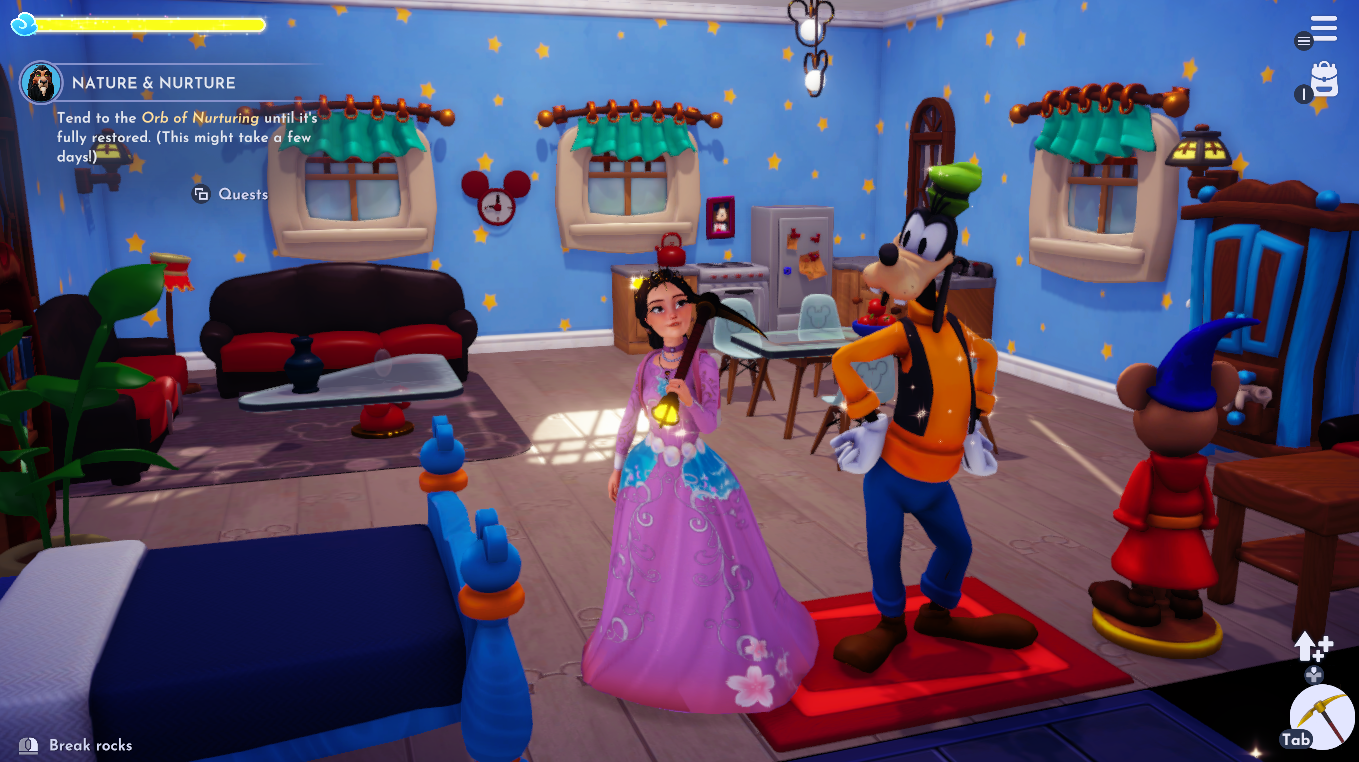 The only other goal I really managed to do, besides doing as much of the Star Path as I could before getting stuck with only tasks that require me to wait a day or two (I will say my leaving night thorns around came in handy though), was get Scar to level 10. Unfortunately, I can't do his friendship task until the story quest is done and the Sunlit Plateau is fixed so here's hoping the Orb of Nurturing is ready to be harvested very soon…
Edit: Turns out there was one last thing I could do– I had missed some new seasonal tasks under the "Village" section of Dreamlight which would give you special items upon completion. I just have "A 3-Course Halloween Meal!" left to complete now and apparently, it's not possible to do yet… Hope we'll figure it out soon enough.