So, as previously mentioned, I was looking forward to playing again after sleeping and thus, it was time. I played for about 12 hours and once again, you can watch the recordings on my Youtube channel or check out below for lots of photos and summaries :D
Upon loading the game back up, Toom Nook was there and complimented me on my skills!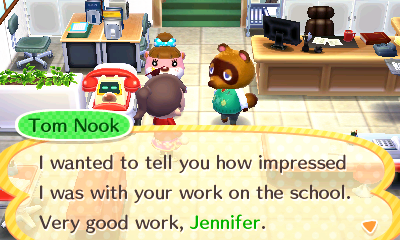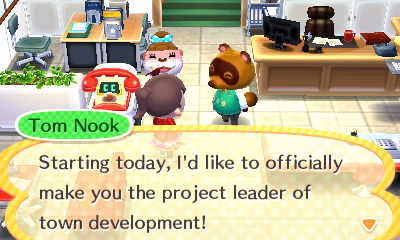 With my promotion, I received access to the Happy Home Handbook which let me learn various lessons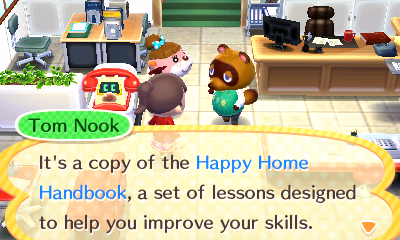 I was allowed to learn the first one for free–Ceiling items!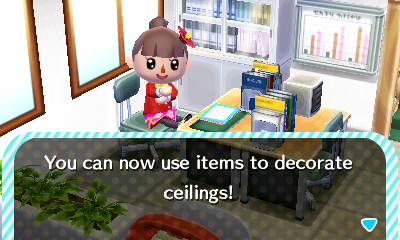 By the end of this entry, I learned the rest of the lessons as well and I will say that I wish there was an additional lesson on Layouts like there is for Designs. Layouts with more than two rooms for Villagers are generally quite small and the only way to get the options with the expanded versions are to go back and forth which wouldn't be as frustrating if it wasn't for the fact that each time uses up a day in which you do absolutely nothing. It's just a tiring/frustrating cycle and while I find myself mostly using just one room (Afterall, Villagers usually have only one room), I can think of a few examples where I'd really love two rooms or even bigger single rooms and knowing I have to go through that annoying back and forth is pretty frustrating.
With my new lessons in hand and Isabelle not having any new assignments, I was back off into the world of the plaza to find someone to make a room for next. After some wandering around, I ended up picking Pecan who wanted a relaxing room with Chic furniture.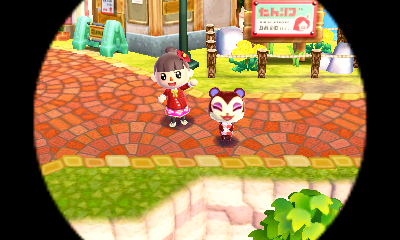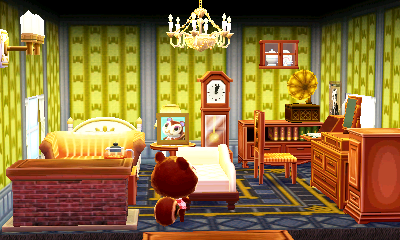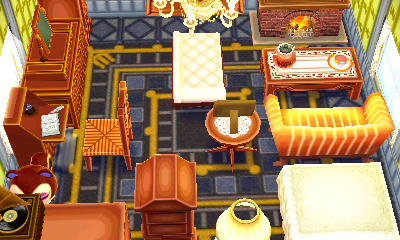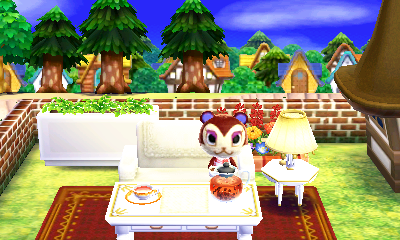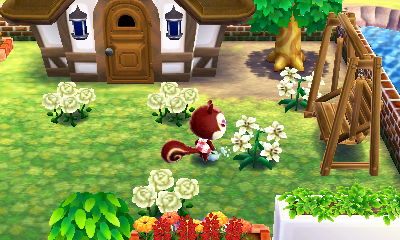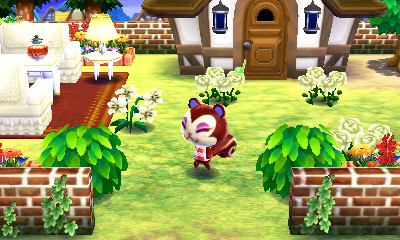 I also received the emotion Delight.
Isabelle then showed back up with new facility options for me to do. I decided to pick the Cafe first as all the food items are adorable in this game.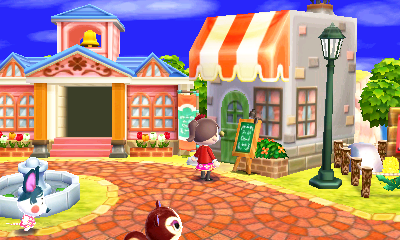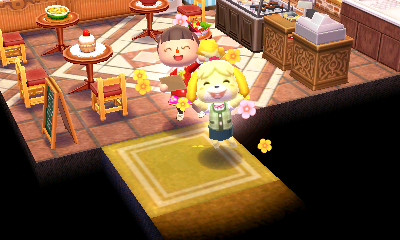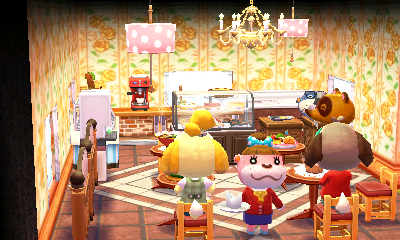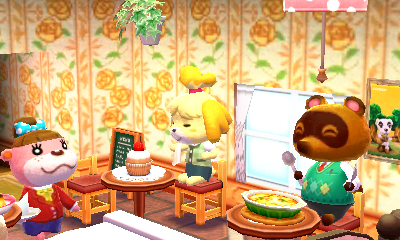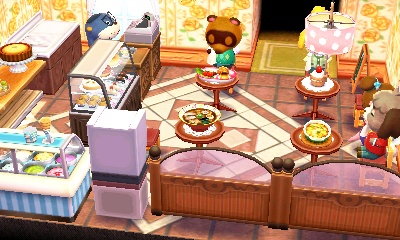 After finishing, Lottie told me about the Happy Home Network!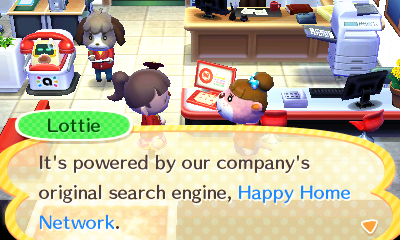 It essentially lets me upload designs of mine online for people to rate. The Cafe's rating address is 0000-7731-174.
Next up, I did a shop for Isabelle!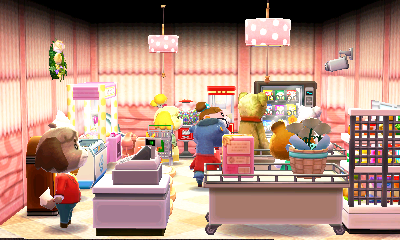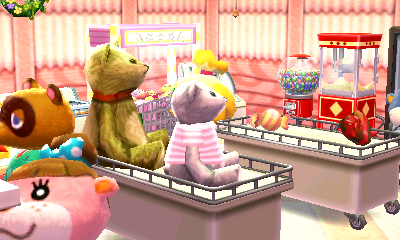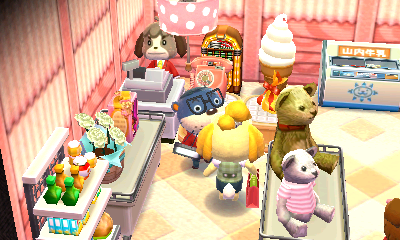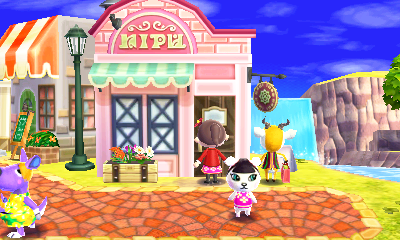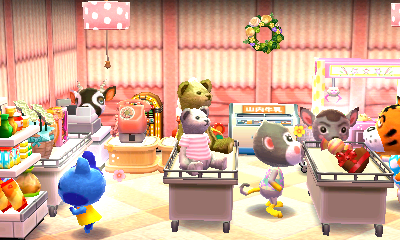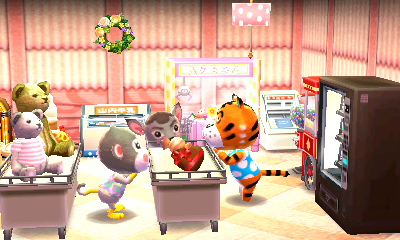 It's essentially toys and cute things.
Rating address/search number: 0798-7734-144
And to finish off Isabelle's current requests… the hospital.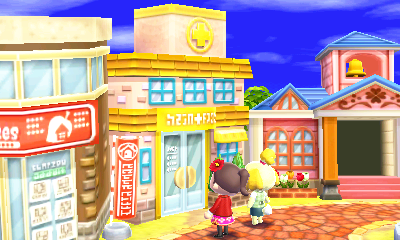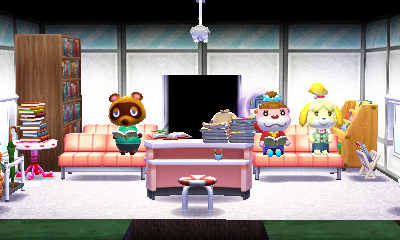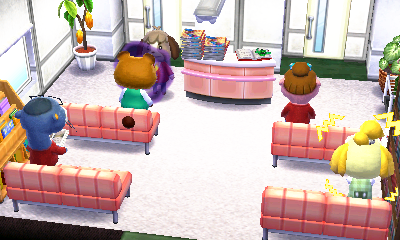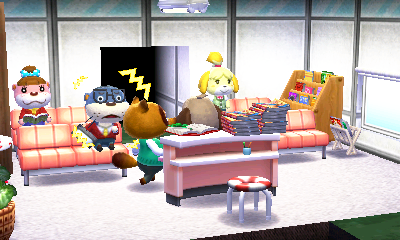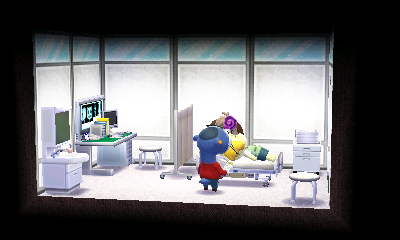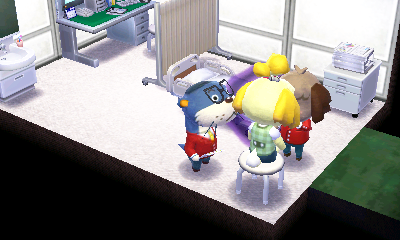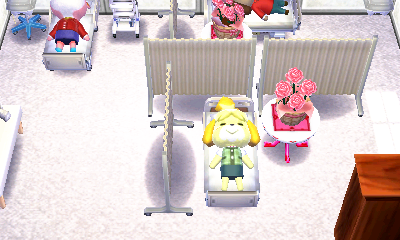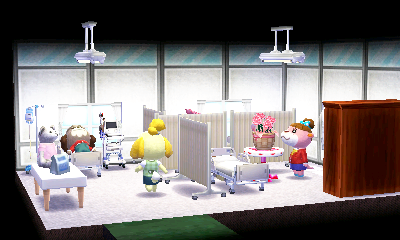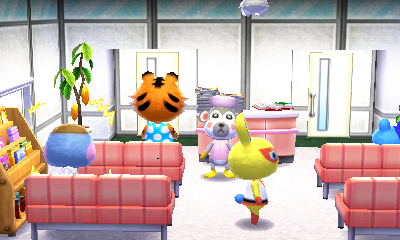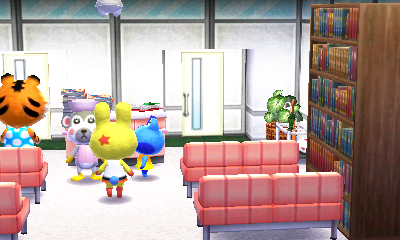 This is probably one of my least favorite buildings just because of how sick the animals in it get. I don't see myself going there much.
Rating address/search number: 0490-7734-864
With all of Isabelle's jobs once again completed, it was off to help out more villagers who needed homes. I picked Deirdre next who wanted a place that was essentially Year-around Autumn/an Autumnal atmosphere.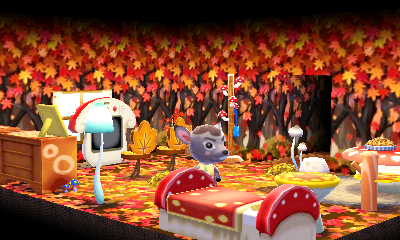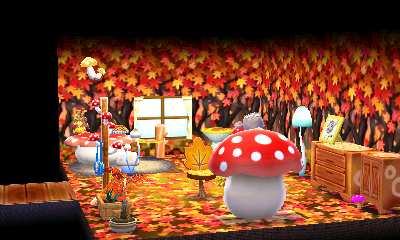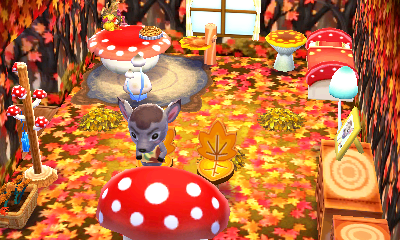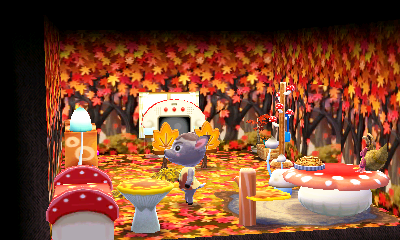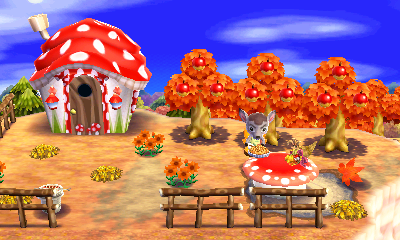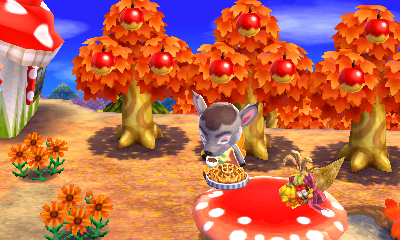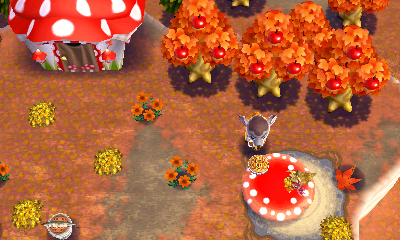 Emotion received: Distress
Rating address/search number: 0296-7734-814
Next up was Greta who wanted a Hot Springs Spa. While I had a lot of fun with it, it made me realize I really want to get more baths.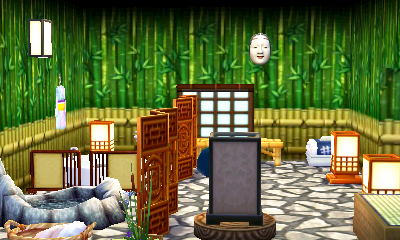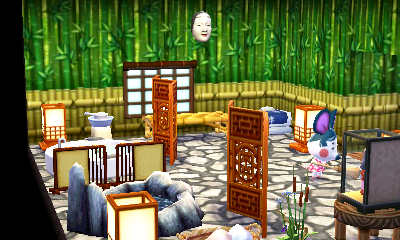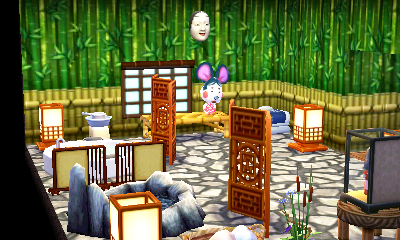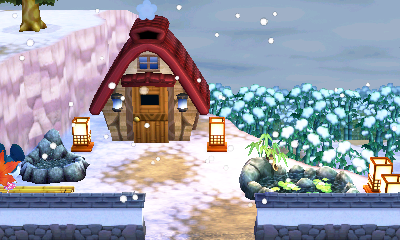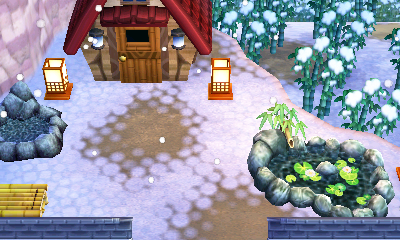 Emotion received: Mistaken
Rating address/search number: 0308-7734-884
Isabelle was then back with even more facilities. I decided to pick the restaurant first as it was one of the buildings I had been excited to do since the early trailers of the game.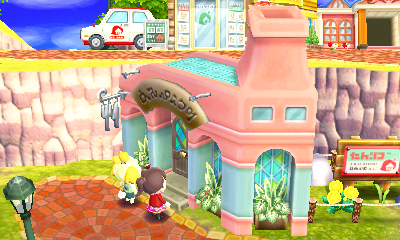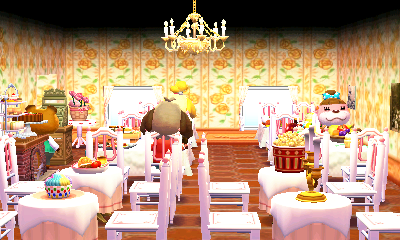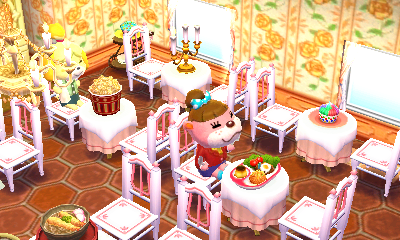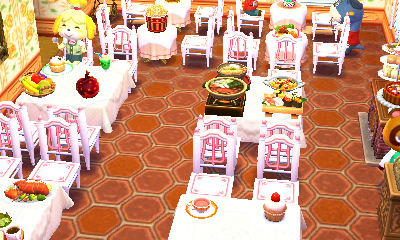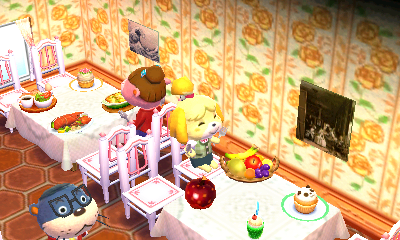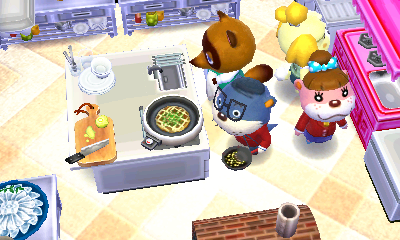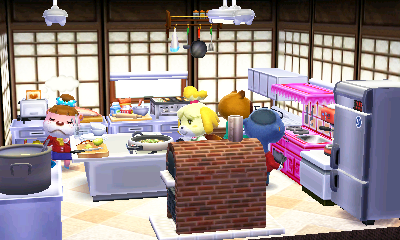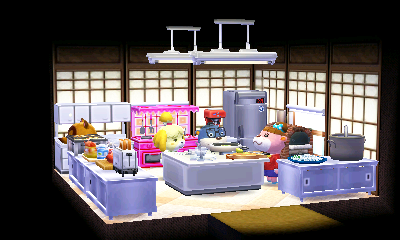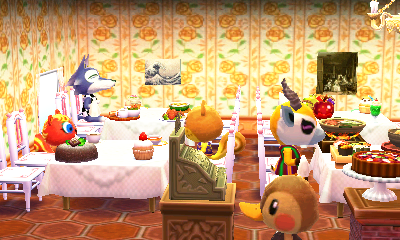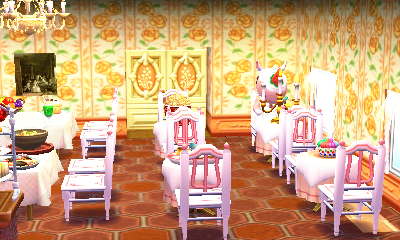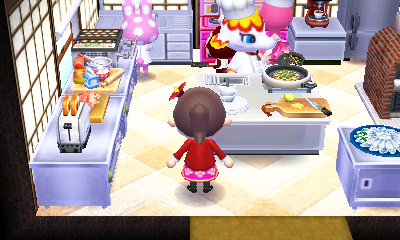 Rating address/search number: 0607-7734-104
I didn't have a preference out of Isabelle's other choices and one of the viewers watching asked me to do Office next, so I went with that. It's an office where the boss is also a Detective. Whether the whole office is in on the Detective-ness and it is also a Detective Agency while pretending to be an office, I haven't decided yet.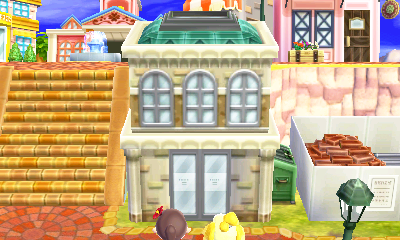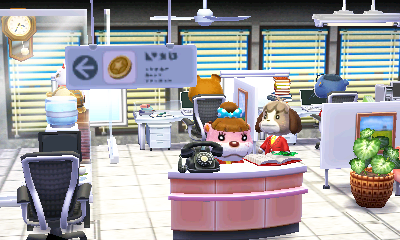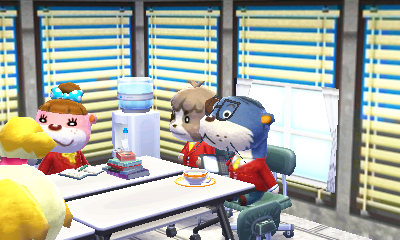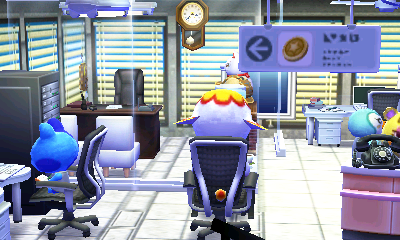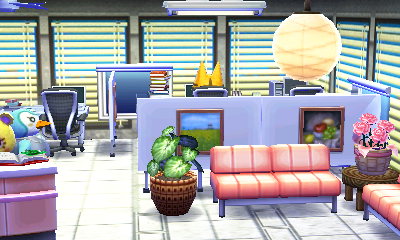 Rating address/search number: 0593-7739-154
Next I chose the Department Store as I figured it'd probably have a lot of neat items. I was right.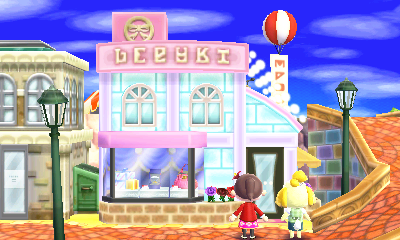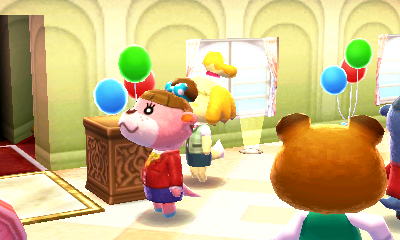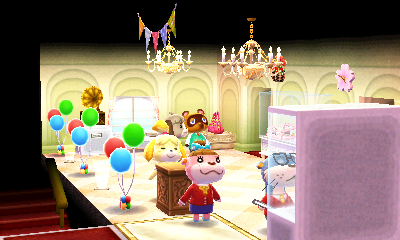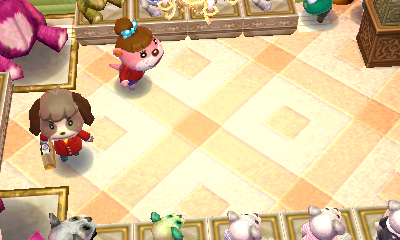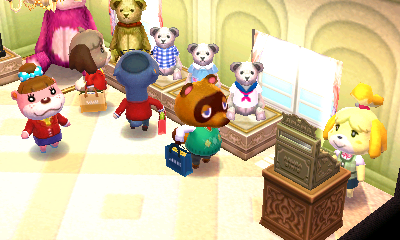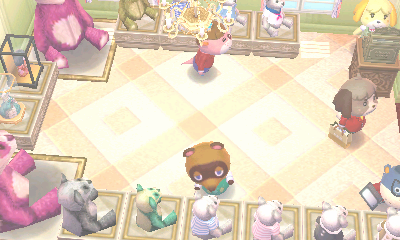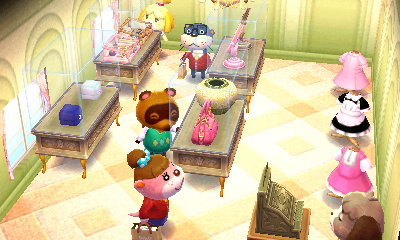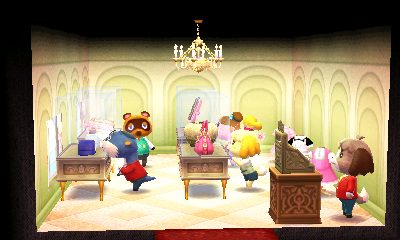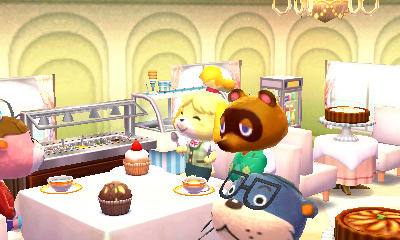 Essentially besides the display hall, there's a clothing & jewelry/accessory area, and a fancy teddy bear area. Because fancy teddy bears are awesome. I need more teddy bears for it. And I forgot a changing room in the other area. Darn it. I plan to fix so many things once I have a lot more items unlocked. I'm mostly holding off so I don't have to go back an forth too many times.
Rating address/search number: 0700-7739-144
I then had to make another shop and I ended up using the same exterior as the first shop. I just love how it looks way too much. This shop ended up being a flower/garden shop.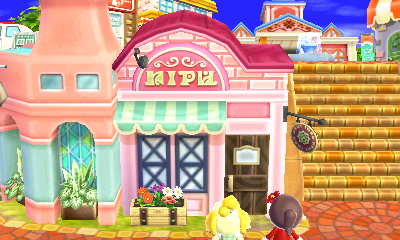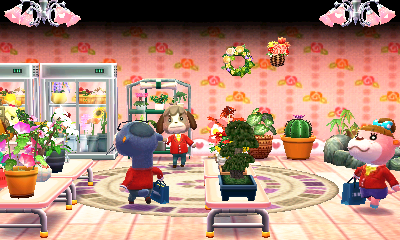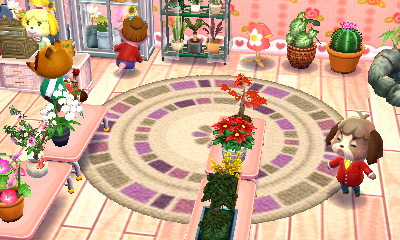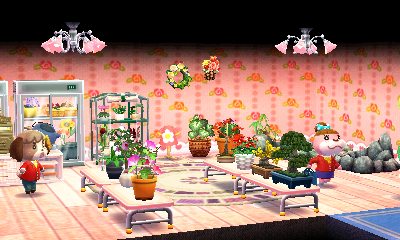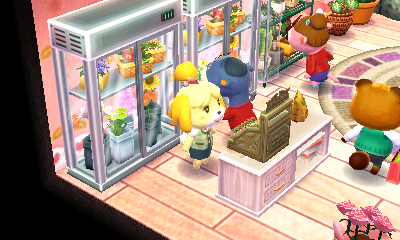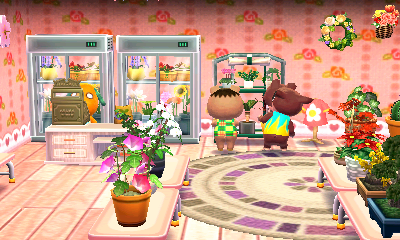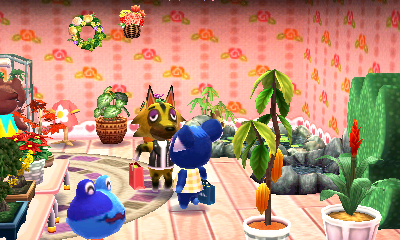 Rating address/search number: 0406-7739-154
Finally, Isabelle wanted us to upgrade the school. I kept the original appearance and first classroom I had the same. While I did like the new school exteriors, I preferred the coloring of the one I originally selected. I wish they used those colors for the new version. Anyway, I made the Hallway mostly achievement based while turning the other classroom into a Home Economics/Sewing/Creativity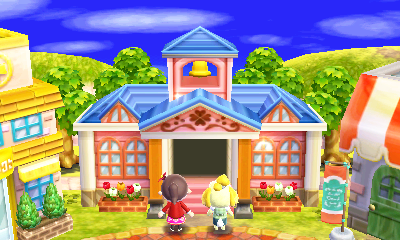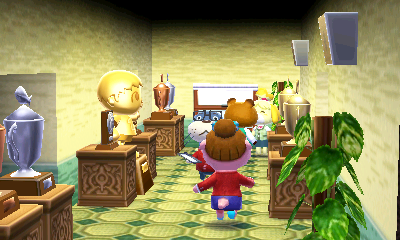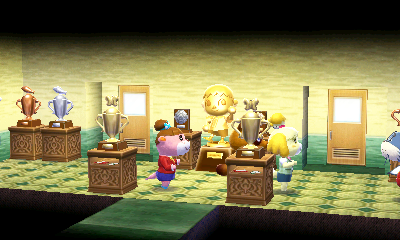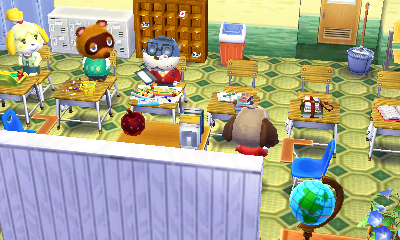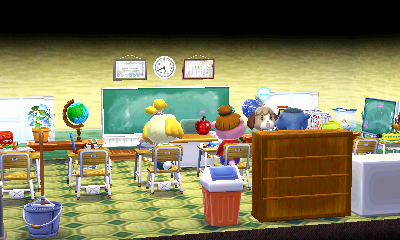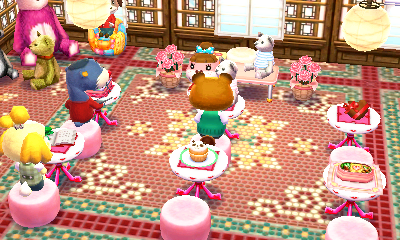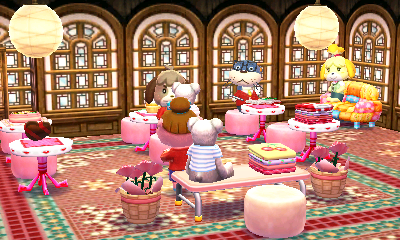 Rating address/search number: 0997-7732-824
With that, it was once again to the plaza to pick a villager. I was so excited when I saw Muffy as I knew she unlocked the Rococo furniture so I quickly went to help her with her wanted home–an Ornately decorated room.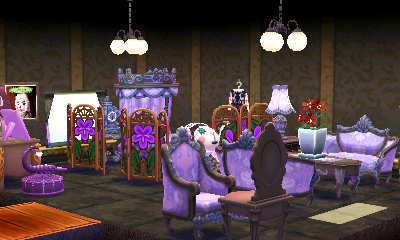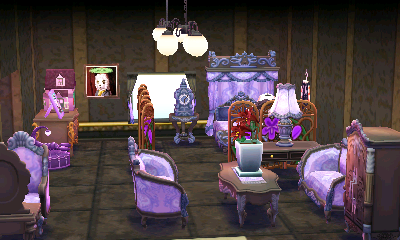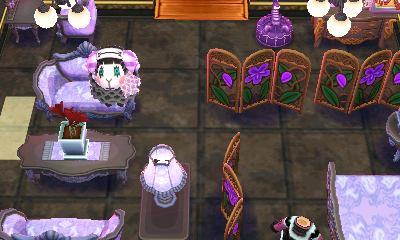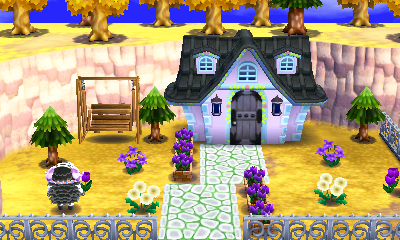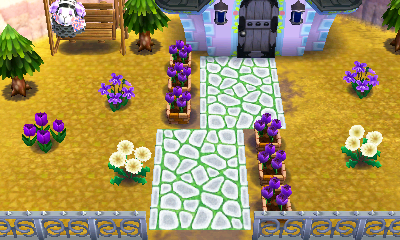 Emotion received: Aggravation
Rating address/search number: 0600-7732-854
Isabelle was back the next day with the project I was most looking forward to… the Concert Hall! It is the best for the villager interaction and hearing them sing K.K. Slider's songs is absolutely amazing. I could sit in there all day and just listen to the music play. I just wish there were more than 4 performers.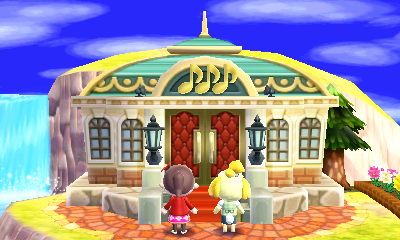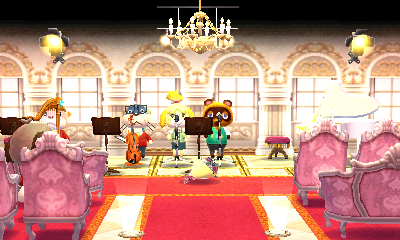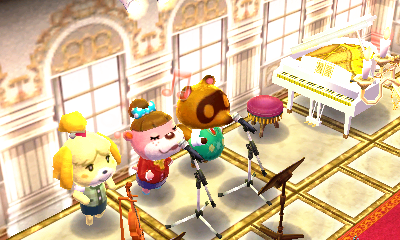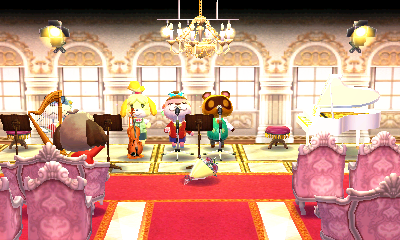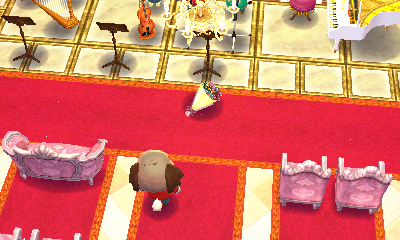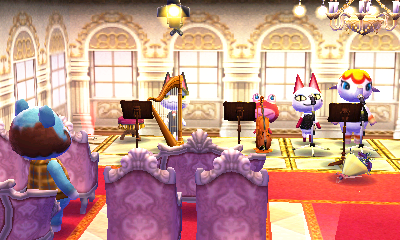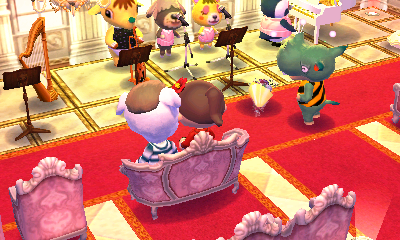 And yes, that is K.K. Slider next to me and no, I didn't scan his Amiibo card. I didn't know special villagers could appear in the buildings randomly so it caught me by complete surprise.
Rating address/search number: 0199-7735-103
Isabelle also was ready with the final facility–the Hotel, but before I started I used my next day to just remove the stool from the Piano so they could actually play it… I'm honestly pretty frustrated that you can't do more than one thing a day. That and just having a hard time with the way items are organized are really my only big issues with the game. Though, the layout thing is something I still have a lot of mixed feelings about (along with the item limit).
But yes, it was then onto the Hotel which actually features my favorite facility Exterior. It's just absolutely beautiful. I had a lot of fun with the hotel and making the rooms mirrored.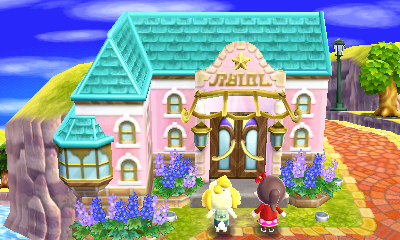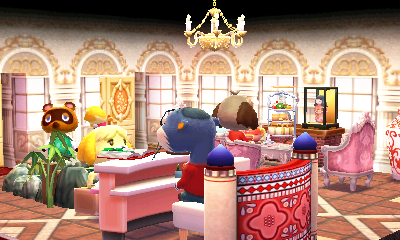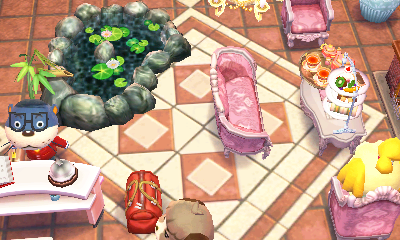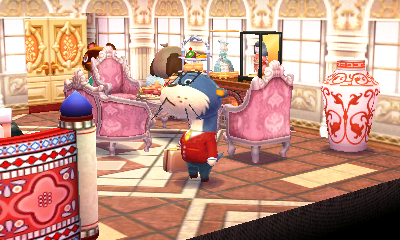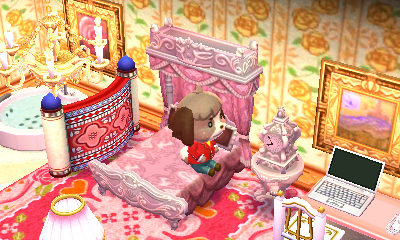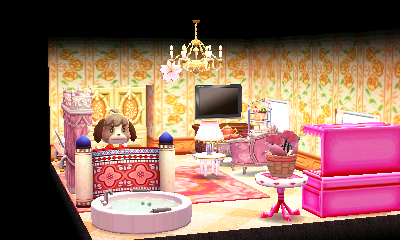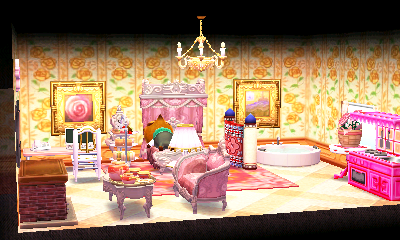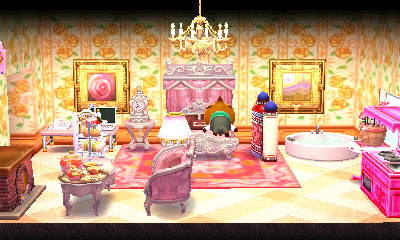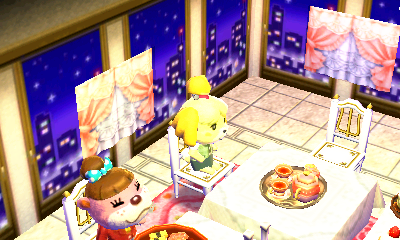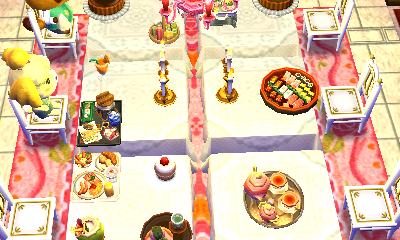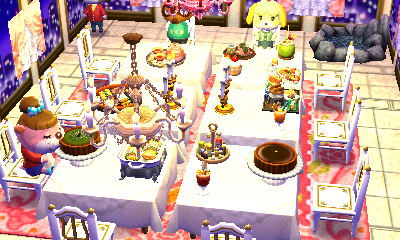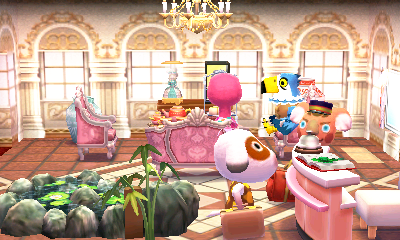 I can't wait until I have the fountain though–that is what that pond is kind of being a filler for. That area was too empty without it.
Rating address/search number: 0004-7734-803
And thus, I officially did all the facilities (and fully expanded the Plaza)!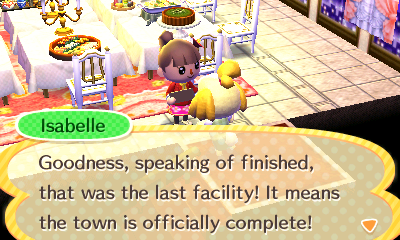 Of course, Isabelle had to hold a ceremony for it :P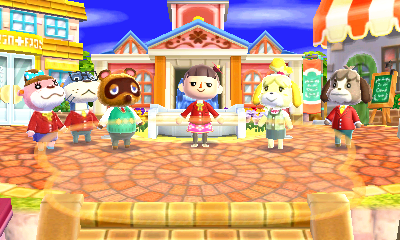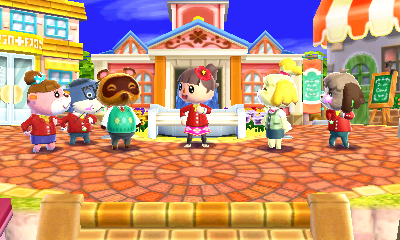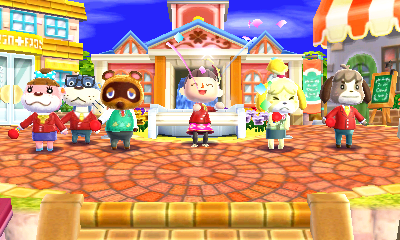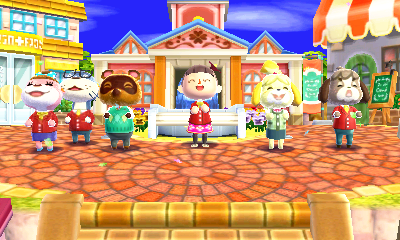 And then the credits rolled!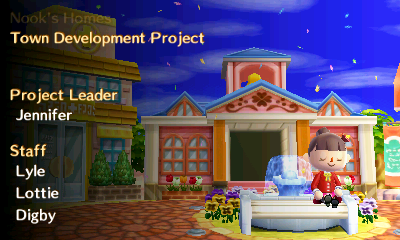 Unfortunately, this means I will no longer see Isabelle, but now the only assignments I still have to do are for Villagers I haven't done yet, so now it will officially be those I picked to help in this town (though, I do hope to help everyone eventually!).
Sprinkle wanted a Frozen World to play in.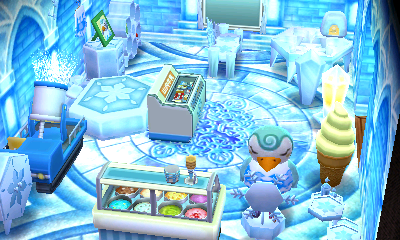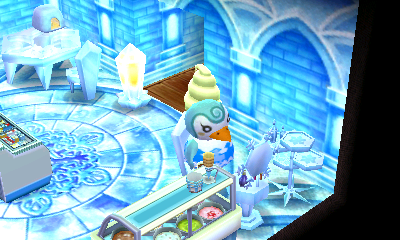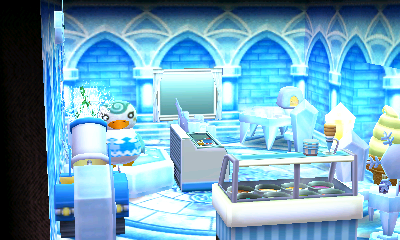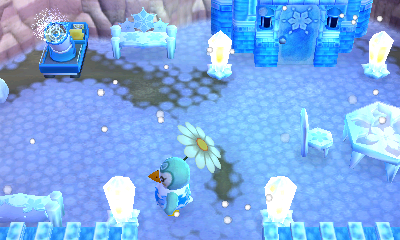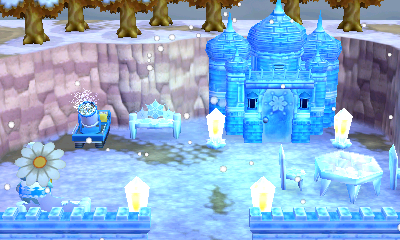 Emotion received: Greetings
Rating address/search number: 0504-7739-813
Cookie wanted a room fit for a Princess.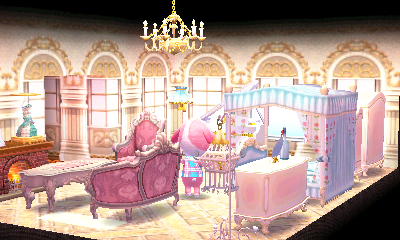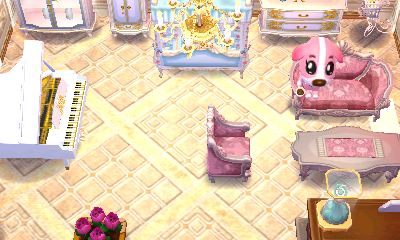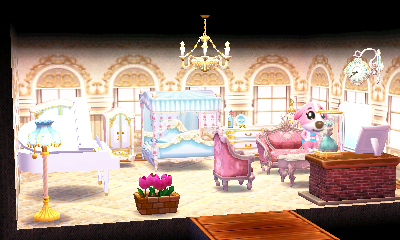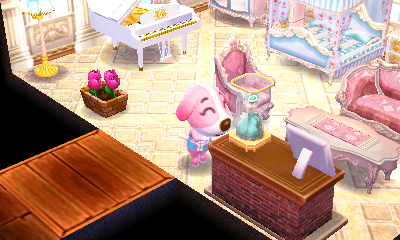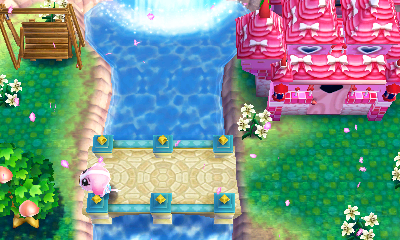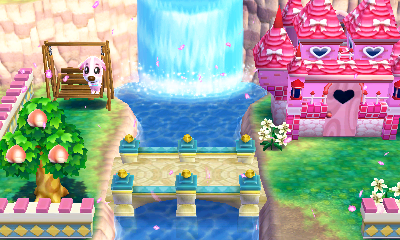 Emotion received: Consent
Rating address/search number: 0392-7732-873
Monty first said he wanted a Zodiac Room in his thought bubble… and then a Monkey Mansion. I'm still not entirely sure what he wanted, but I gave him a Monkey shrine and lots of bananas.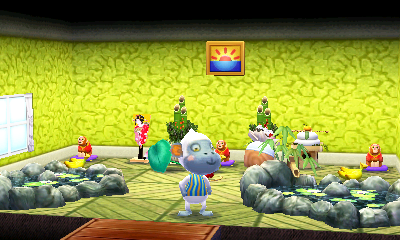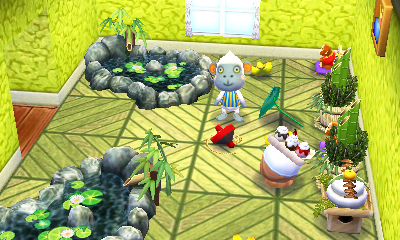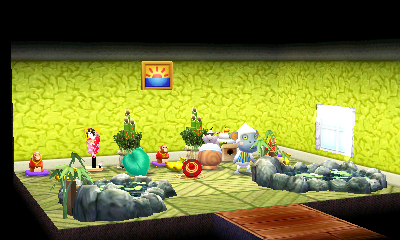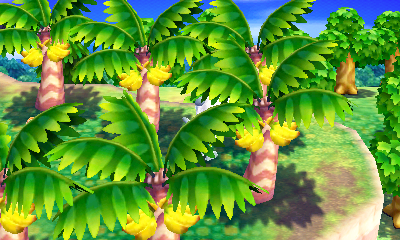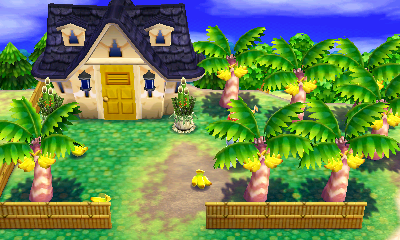 Emotion received: Flourish
Rating address/search number: 0594-7735-169
Merengue wanted a Candy House like in a Fairytale :D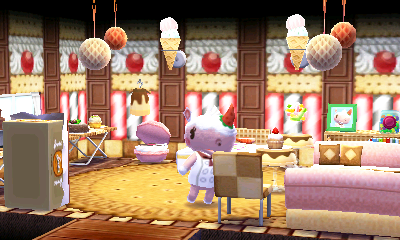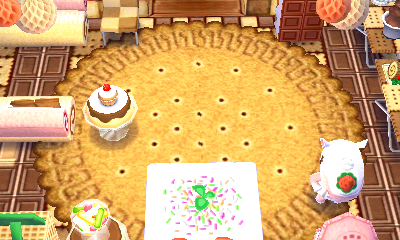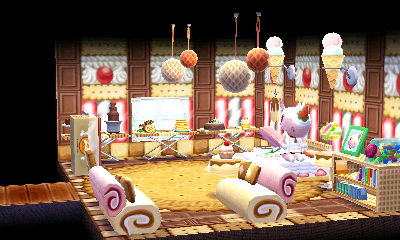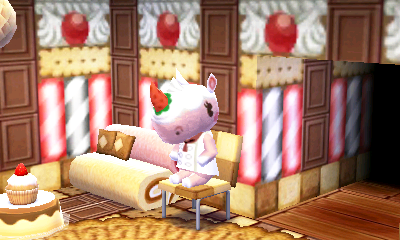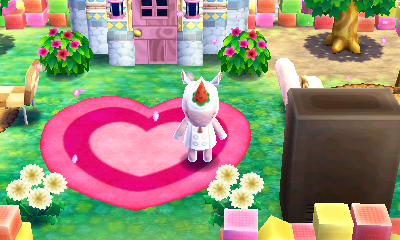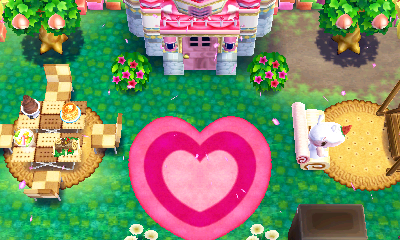 Emotion received: Shyness
Rating address/search number: 0699-7731-829
I also finally got some new things and changed my outfit: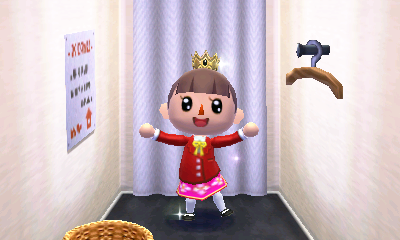 I still haven't gotten a skirt I really wanted though or my Ballerina slippers yet however :(
Bob wanted a Floral Atmosphere/to be surrounded by flowers. While I'm not a big flower person, his exterior has been the one I've felt most satisfied with. I've had a lot of issues with making the exteriors look okay and just really wish I had more things for them.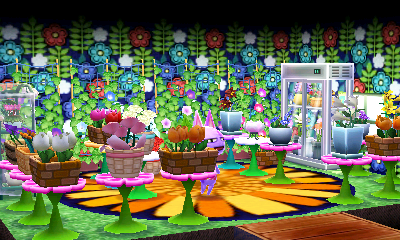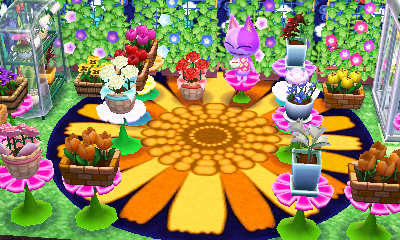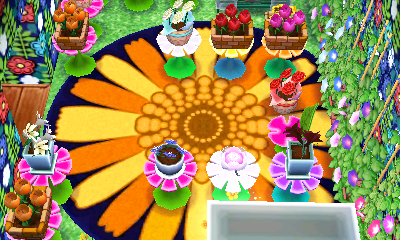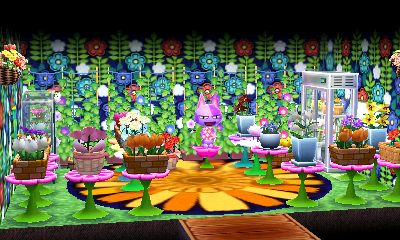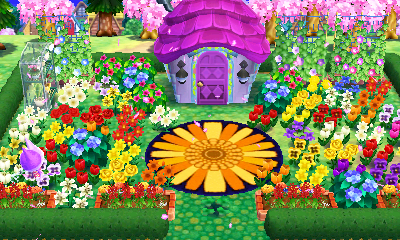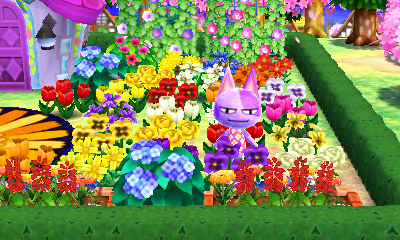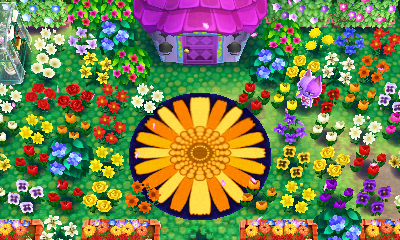 Emotion received: Glee
Rating address/search number: 0302-7734-859
Sheldon wanted a non-stop gaming room. Unfortunately, when I read this I expected something like an AR-like thing/Super Mario room where the level was brought to live over an arcade in his house. I think it came out okay, but I probably would have used a different room layout if I realized…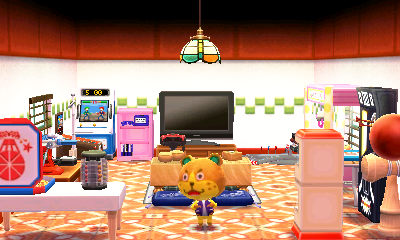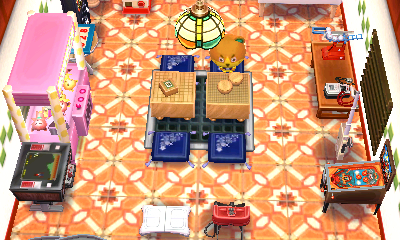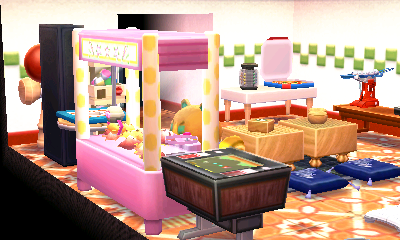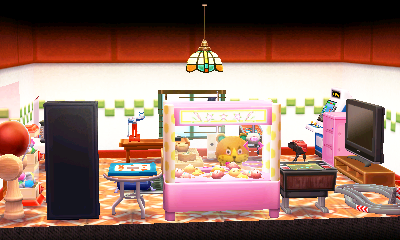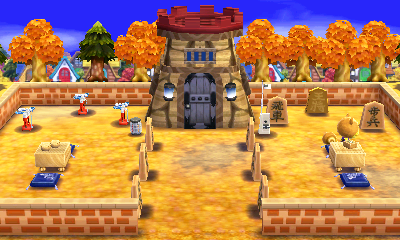 Emotion received: Worry
Rating address/search number: 0595-7732-169
Maelle wanted a High-end fashion boutique. I ended up picking Maelle due to hoping she'd unlock more skirts. Unfortunately, I received barely anything new and I guess most of what she would have had was already unlocked through the facilities. I still had fun with her home though and I finally got to use the car as well.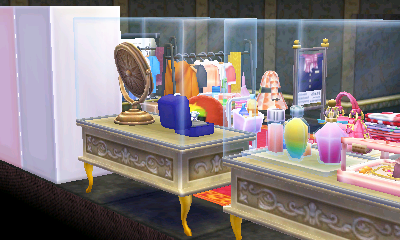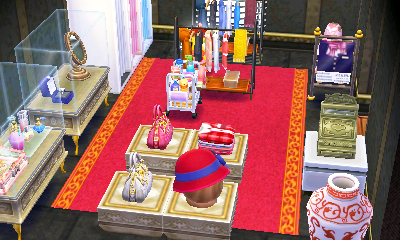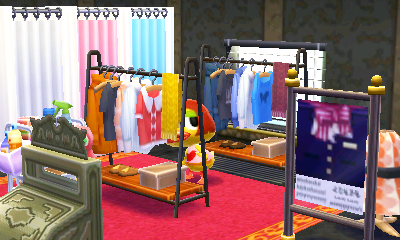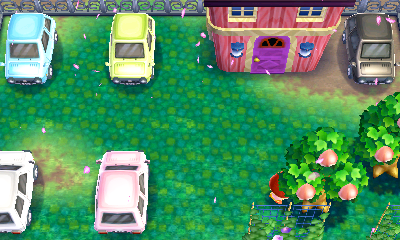 Emotion received: Sneezing
Rating address/search number: 0402-7735-880
Elvis, unsurprisingly, wanted A Royal Palace! I was very surprised that he didn't unlock more things (such as the Suit of Armor), but I tried to make do. I definitely want to add to his place though.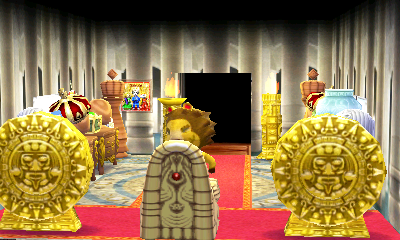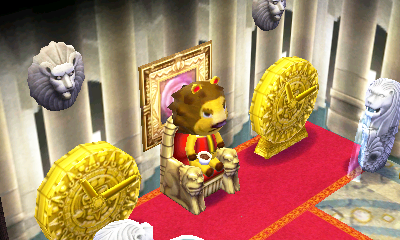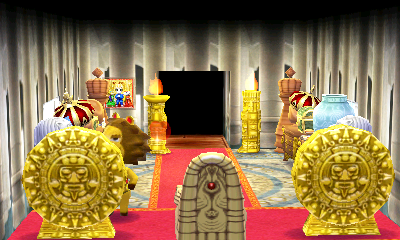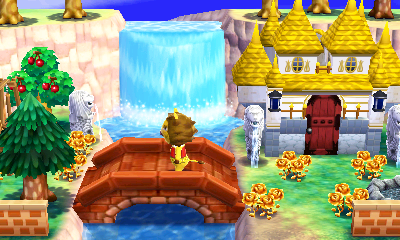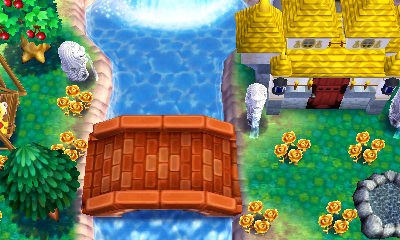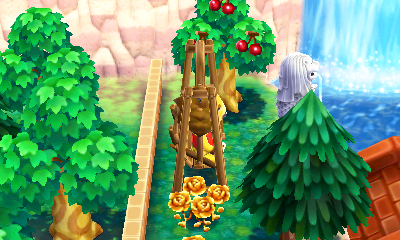 Emotion received: Thought
Rating address/search number: 0901-7731-190
Harry wanted a Messy room/A "slop-tastic" pad. I was mostly just looking to unlock more things. Despite him wanting it messy, I feel like I still made it too much of an organized mess.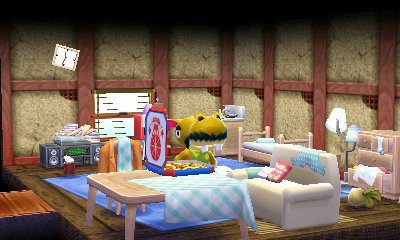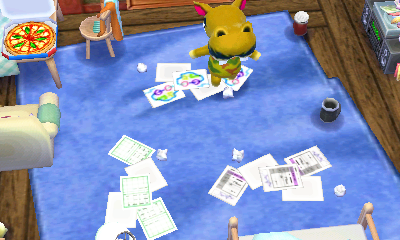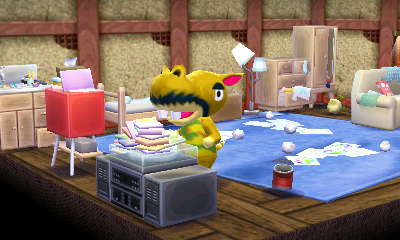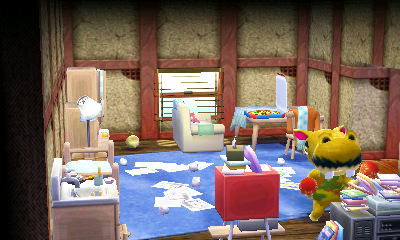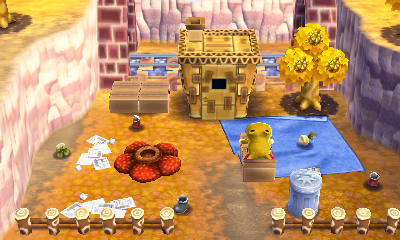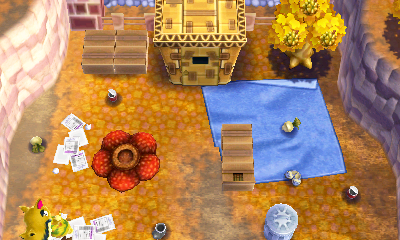 Emotion received: Sleepy
Rating address/search number: 0505-7734-830
And the last customer of the night was Puddles who wanted an adorable pink room and obviously, I can not say no to requests for pinkness.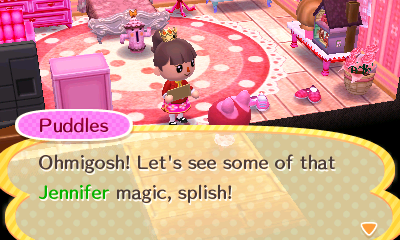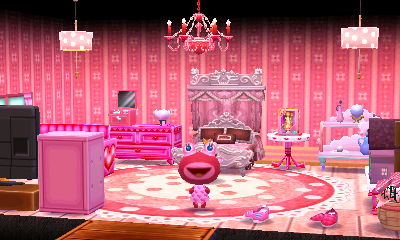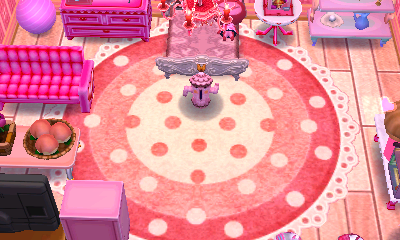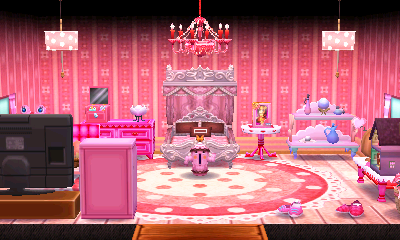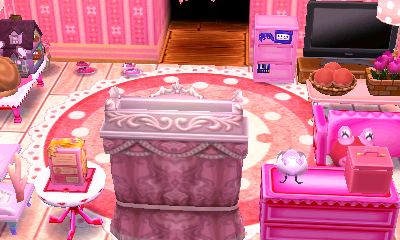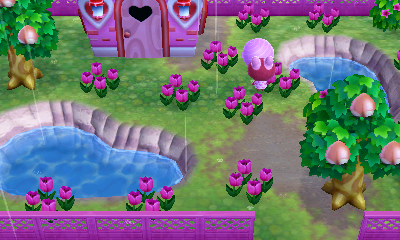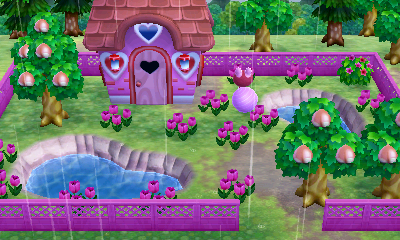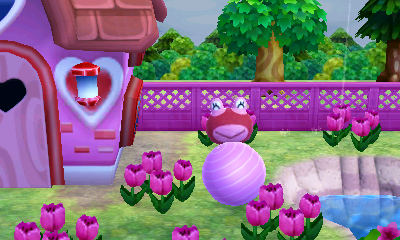 Emotion received: Sadness
Rating address/search number: 0101-7739-890
And that was it for today! Also, as an update on the card status, I managed to get 3 more of the cards I needed thanks to an awesome friend of mine :D So I have updated previous entry to reflect this along with changes in extras.