So, if you've been following my Animal Crossing: New Leaf dedicated blog and/or my Twitter, you'll know my main focus right now as been getting those last few badges in New Leaf. Right now, I'm on my last one which is for diving and while needing only 20% of the amount the Bug and Fishing badges needed, diving is a much slower process and it's not very fun.
Of course, I still made sure to take some time to do the June challenge today. While I decided to experiment a bit outside the theme (I'll get to that a bit more below), I still had fun doing something cute. I will say though that I am finding it so hard to work with all these giant items. I love the unique items, but I wish we had some smaller ones too.
This is also the first challenge to give only one item (though, it'll be two items if you missed December 2015's Challenge) so I'm wondering if challenges may end up repeating themselves or eventually not give us any items at all.
June 2016 Challenge – A feast for a bear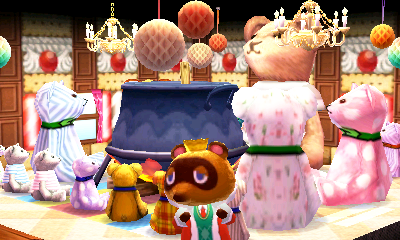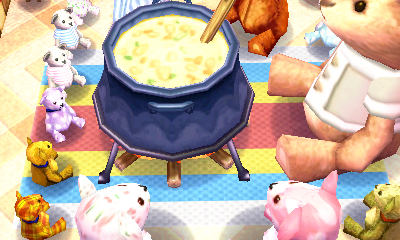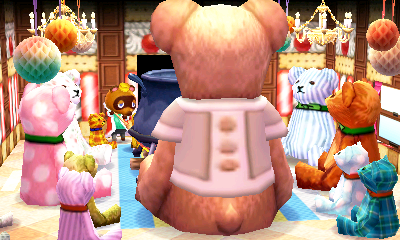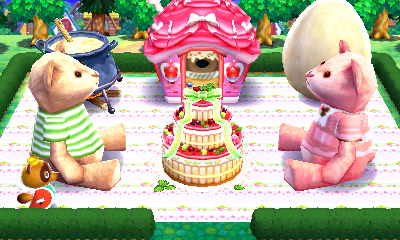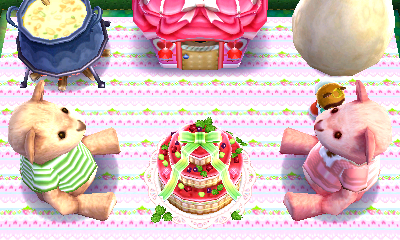 Rating Address: 0806-5719-309
As you may notice, rather than doing a feast for a bear, I did a meal shared by many bears. It hit me right away when I saw it and my original idea actually had a big feast table with one big bear, but being forced to use the giant cauldron of stew kind of killed that and I had to go with something smaller. Even an idea to give that single bear a feast was just not as great to work with when I'd have a giant pot there too.
Regardless, I still had fun with it~ But it definitely is making me want smaller items. I do love the giant teddy bear though. As always, you'll be able to watch the video version of this over on my Youtube channel :)
TrackBack
TrackBack URL for this entry:

Previous | Next