I actually meant to write this yesterday, but unfortunately didn't get the chance to. However, maybe that was for the best as I have even more things to add to this today. As I mentioned in my entry yesterday, the first of a month tends to bring a lot of things, but December is especially busy due to bringing in the Holidays and Winter-related events.
To start, Disney Magical World 2 officially has their Winter stuff happening. While the Christmas/Holiday related items started selling last month, all the Winter clothing, furniture items, and recipes only came into stock yesterday. They will be available until Winter is over in the game. Santa should be visiting mid-way through the month as well so that should be something to look forward too! While I think I may have gotten most of, if not the entire, set, I am still working on getting a lot of the clothing.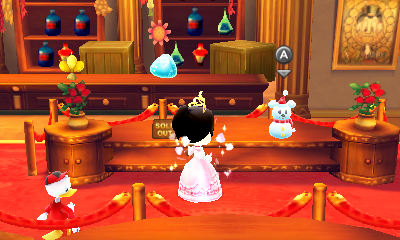 What I really like with Disney Magical World 2 though is that seasonal stuff is always first priority–it always felt so random in the first game. Some of the items DO cost medals though–normal medals, not the holiday ones so hopefully you have still be stocking those up! Regardless, while checking in for new store items, I at least made all the new recipes: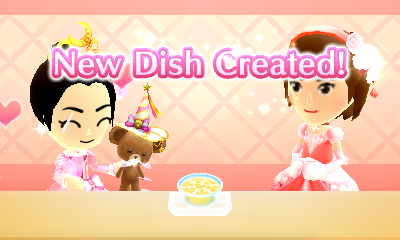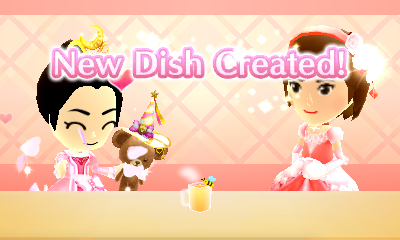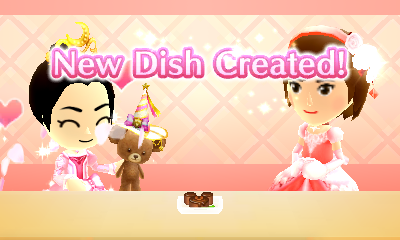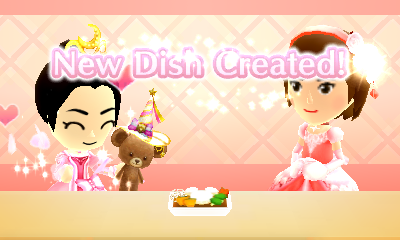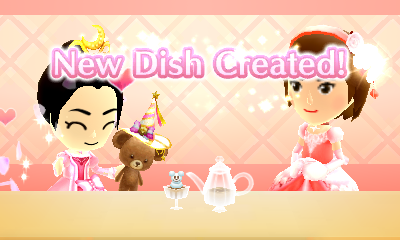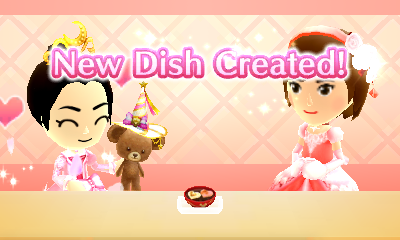 Meanwhile, in Style Savvy: Fashion Forward, besides new DLC, I could finally get two of the colors I was still missing!: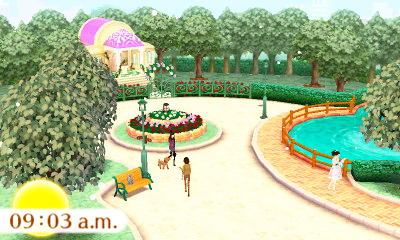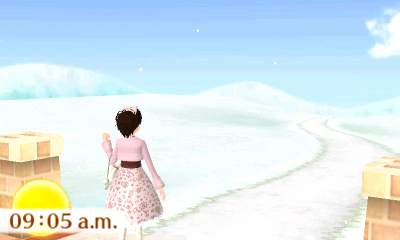 This allowed me to get Winter Green and Snow White. Unfortunately, the last color I need is unavailable until Spring…
There are also brand new Holiday-based Modeling jobs which get you some nice Christmas items (Like a Christmas Tree!):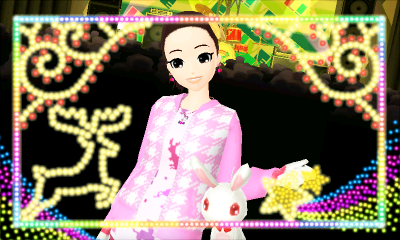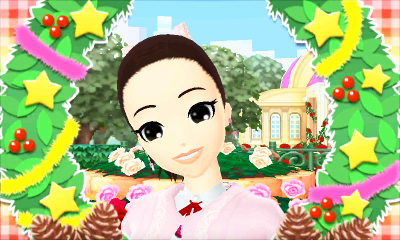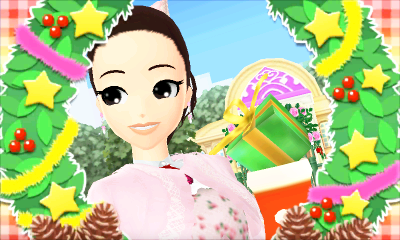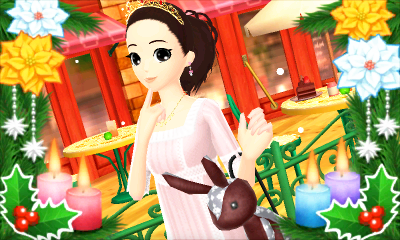 I made a really nice Christmas room with the items I received: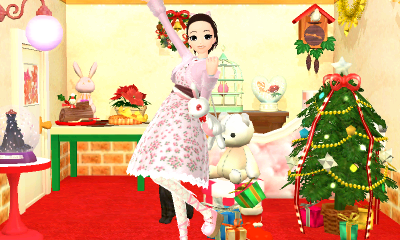 Though, I may try and make some room for the lovely make-up set you can get starting this month as well: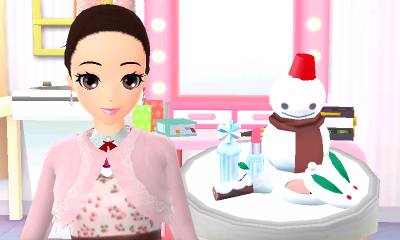 Next up, a brief Animal Crossing: New Leaf update! If you have the Japanese game, you should be getting the White Festive Tree in the mail!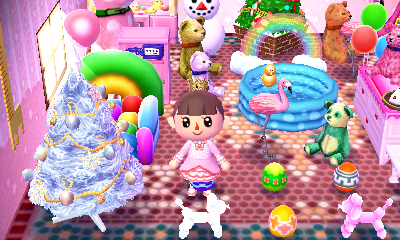 Hopefully other regions will see it soon. I am very thankful I was able to get one from a friend though :D I'm guessing the 2017 Cake will be given out in a similar way.
Over to what I've mostly been playing recently… Pokemon Moon! I finally completed my Living Dex (and Alolan Dex in general)!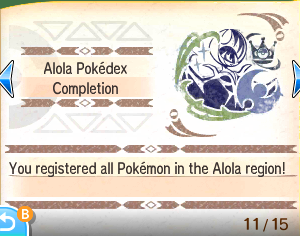 While I think the Stamp being whichever legendary your version has is neat, I kind of wish it featured both. Maybe when the National Dex is added (if there even will be one).
I also made sure to get all the forms as well: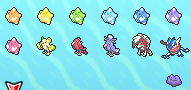 And Magearna will be available to get here in just a few days!
My next goal is to finish with the Photofinder. I'm about halfway there to getting the final rank. I'm not sure if I will bother with the Battle Tree though :/ I still can't stand those. I also will hopefully have another Youtube video up involving Z-Moves later today. It will be one of the last few videos for Pokemon Moon and while I am debating on doing it after the last Z-Crystal is given out (as there are event-based ones), I might still do this now and just show those with the appropriate event.
Speaking of Youtube though, I'm actually less than 100 subscribers away from 4,000! While I already tweeted about this on Twitter, I just wanted to say once again, a big thank you! And this is also why I wanted to bring up something with my channel now and get opinions before putting anything in place. As most people know, if you watch my videos, I currently do not have any video ads. This is because I personally have a lot of issues with video ads–that said, many people I know don't mind them.
Money has been especially tight this year due to pretty much everything going wrong and suddenly not having any stable line of income. This will, obviously, help out with that as right now, I've been restricting a lot of things in regards to this. Thus, I've made a poll–would you mind if I had ads in my videos?


Loading ...
Feel free to vote no if that is your preference! I genuinely wish I didn't have to ask this, honestly :( I'll be putting this on Twitter as well.
Moving to a happier subject, MyNintendo actually received a big update and your Mii can now do all sorts of new actions. Below are just a few of my favorites.

There are so many different variants and even a new secret mission: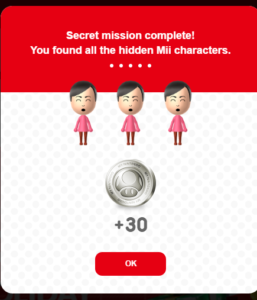 So be sure to check it out if you haven't yet :)
Finally, even though weekly updates have stopped, I am still actively playing Pokemon GO! There just… isn't much to say when I don't have many Pokemon left. I did, however, after constantly catching things all week, FINALLY get a Ditto: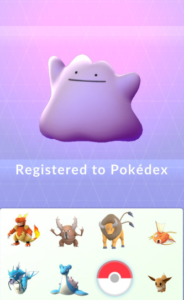 I'm so happy ;~; <3 And while I don't have much to say about The Game Awards, I really enjoyed the new Breath of the Wild footage! Especially this part: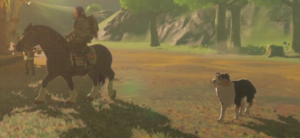 Cute little horse and doggy <3 I am really looking forward to the game.