So, today is my birthday and for fun, I decided to stream games (+ Nintendogs) that have special Birthday wishing moments. I'm not sure if there's more 3DS games out of what I have that do (and I couldn't find a good list) so I just did which I knew about:

Some screenshot highlights (Though, you'll have to go to Pink Sea for the Animal Crossing: New Leaf ones and Jen's Magic Castle for the Disney Magical World ones)…
Pokemon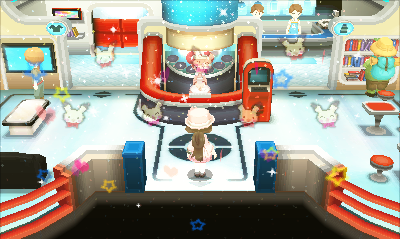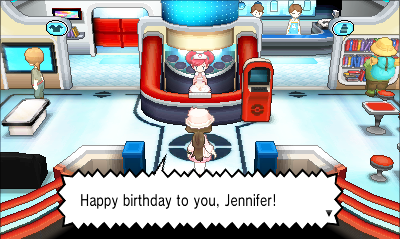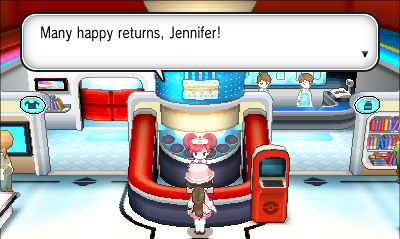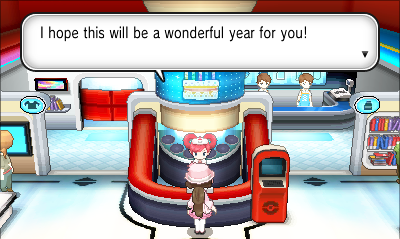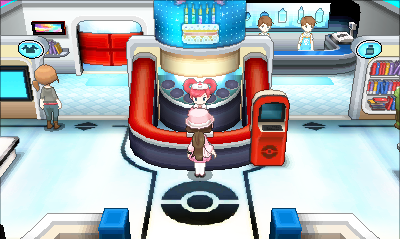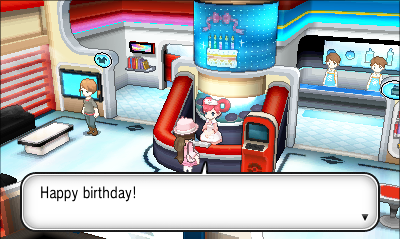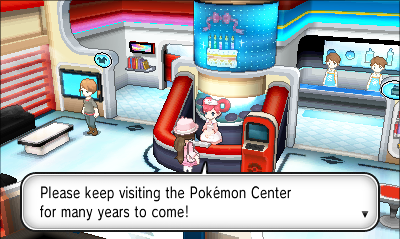 There's a special rendition of the Pokemon Center theme which is really nice. While the opening Happy Birthday only happens the first time you enter (such pretty confetti), the special music and cake above Nurse Joy will play all day. Plus, people can wish you a happy birthday/Congrats instead of a "Nice!" on your birthday: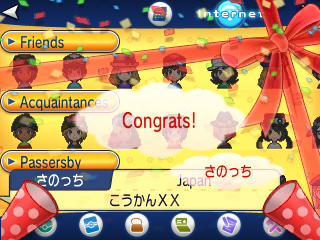 :D I even got a Happy Birthday medal on the Global link for it.
Tomodachi Life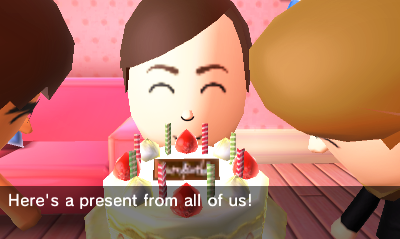 This was really cute. I got to look around and have everyone sing Happy Birthday to me and pull a noise maker and it was just awesome. I also got a cute Birthday Cake (I seriously need to go to a Cake shop the next time I'm in Japan. Such cute cakes.) which I gave to my Mii. Afterall, it's her birthday too :P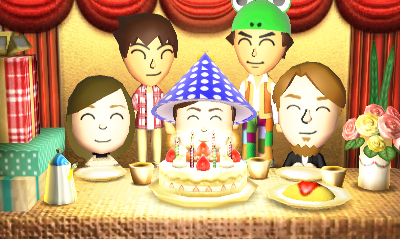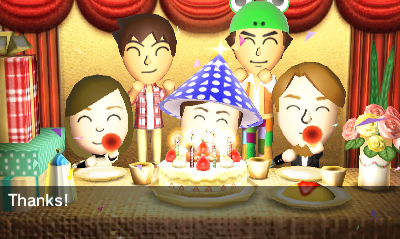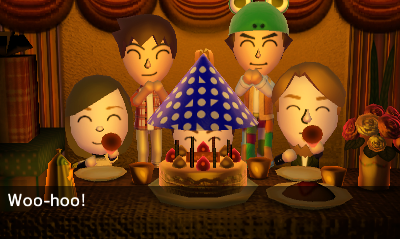 I think my celebration was cooler though.
Such an awesome Birthday Cake: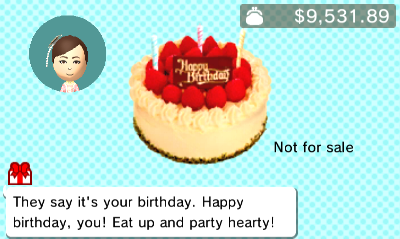 I hope it's not anyone's favorite/dislike though. You can't buy it and it'll be a long time before I'd have enough birthday cakes then…
Style Savvy: Trendsetters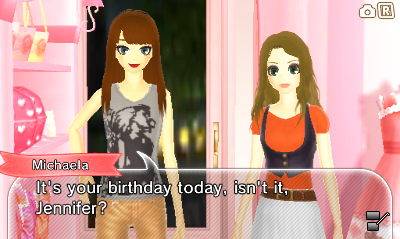 I've actually done Style Savvy before, but I had fun taking pictures again this year. More or less, most of the special NPCs show up and say Happy Birthday and then give you a Kimono and some accessories.
I didn't take any pictures of Fire Emblem: Awakening, but it's just the various characters telling you Happy Birthday on the bottom screen (and your character getting some boosts) so…