So, I was offered the opportunity by Nintendo to play and write about my experiences in the game! It should be no surprise how quickly I said yes. I would like to point out not to expect updates every day for this game! Tomodachi Life works in real time and is pretty random so there's no real schedule for when entries will go up. You can find the log for the game though by clicking the name of the game under Navigation–or just click here :P

To start, I made myself! (As you are supposed to :P)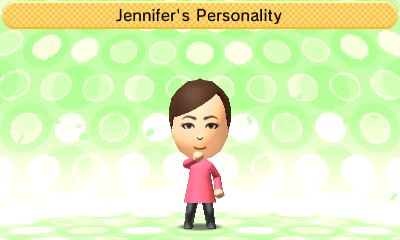 As for the personality I received…: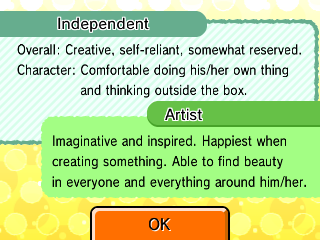 I'm not sure how well the top part fits, but I think the bottom fits well. Unfortunately, while I'm creative, I can't express it well :( I'm not really good at any artistic outlets…
After that, Jennifer moved into the apartment: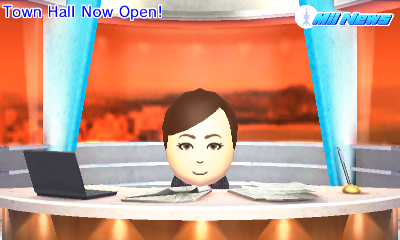 She was hungry so I stopped by the newly opened Food Mart and bought her some pancakes. FOOD IS SO REALISTIC IN THIS GAME. After eating, she mentioned that she was a bit lonely…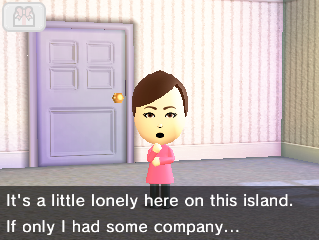 Thus, I decided to go and make Zero, my fiancé.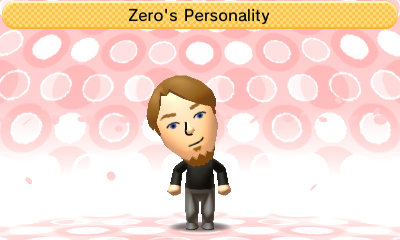 And for his personality…: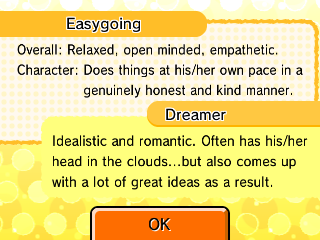 My Mii immediately went over to meet him.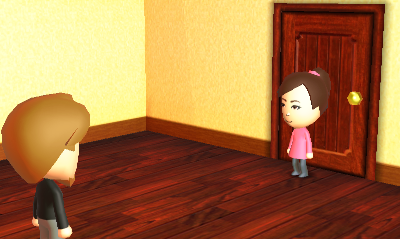 She was a bit nervous, but in the end it worked out.