With April's update likely hitting in a few weeks, I wanted to talk more about what I've been up to in the meantime, but like most intermediaries, it's mainly just been stalking Scrooge's store each day and failing at finding my Moonstone Chest, which has been stressing me out even more since the Premium shop's release.
So, to start, I'm going to address the biggest issue with the game right now: The Premium Shop. Obviously, I spoke about them in my post for Update 3 already, but since there have been "adjustments" to it, I do want to still state my current stance on it and to sum it up briefly, just because they're better doesn't mean they aren't still bad. If you want to skip me going into more detail about it, you can click here to just go where I show some progress stuff.
The prices are still wildly unbalanced and that fact that even the worst ones won't be adjusted because people already bought them doesn't help. I get that partial refunds are hard, but even as someone who HAS bought some of the items, if they got made cheaper for players who haven't bought them, I wouldn't care because honestly, they SHOULD be. The prices just aren't good right now and even if they're getting better, when your bar is so low that it's in the center of the Earth, that isn't saying much. Would a partial Moonstone refund be nice? Sure, but more than anything I just want to see the prices be better.
There isn't a single good reason everything needs to be Bundled nor any real reason that any item should be on rotation. And the prices should be more comparable to how the Star Path is set up. The Star Path costs 2,500 Moonstones which is equal to $10. It features:
1910 Moonstones
16 Decals
8 Clothing item
9 Furniture
1 Pet
2 Character Skins
Which you can get if you finish all the tasks. In the end, if you do everything, you could end up using only about 500-600 Moonstones for the Star Path… or you can go and spend that much for just three items with some bundles of three items being more expensive than the entire Star Path.
And I just… I can't wrap my head around how someone looked at that and thought those prices were fair and okay. I'm the type of person who will absolutely spend money on Premium stuff if I find the prices feel fair. These just… don't. And when you literally have to search for a measly 50 Moonstones a day (where I swear to God, it feels like my chest does not spawn), that doesn't help. I have always had trouble finding my Moonstone Chest due to the fact that I suck at navigating, but with the Premium Shop the way it is, it's honestly just made the whole situation all the more demotivating.
Not to mention that people have said the Premium Shop items don't count, but I'm sure curious where the 27 Clothing items I'm apparently still missing are from then because Scrooge's shop hasn't stocked any type of clothing in weeks. Items that clearly match the Star Path items only being available through the Premium Shop rotation at a much higher cost is also pretty disheartening.
Even from a Content Creator aspect, I can't justify the prices and so I only get the few items I feel I would absolutely use right then and there, but it's still really bummed me out that the prices are as bad as they are and like I said, while they've gotten better, they're still far from good/balanced.
Moving onto game stuff now, like I said, I've mainly just been dealing with Scrooge's shop. I've been debating on working on my Valley more, but honestly, have been really demotivated for reasons I explained above in addition to the story still being ongoing has me a bit apprehensive of doing too much incase I accidentally cover spawn points and possibly mess up a questline due to that and the Star Path tasks requiring various things such as removing specific amounts of Moonstones means I'm too paranoid to clean them all up incase I end up needing a bunch for Tasks because I don't like leaving the Star Path tasks for too long and prefer to knock them out right away.
I'm also still waiting for the one Path I want as it requires Alexandrite which is still MIA. Still hoping for a nicer house skin/better Castle one that will hopefully be more reasonably priced.
Regardless, despite my general demotivation right now, I have been working one some things. For one, I completely redid my storage system and also moved it to the last floor instead of the second.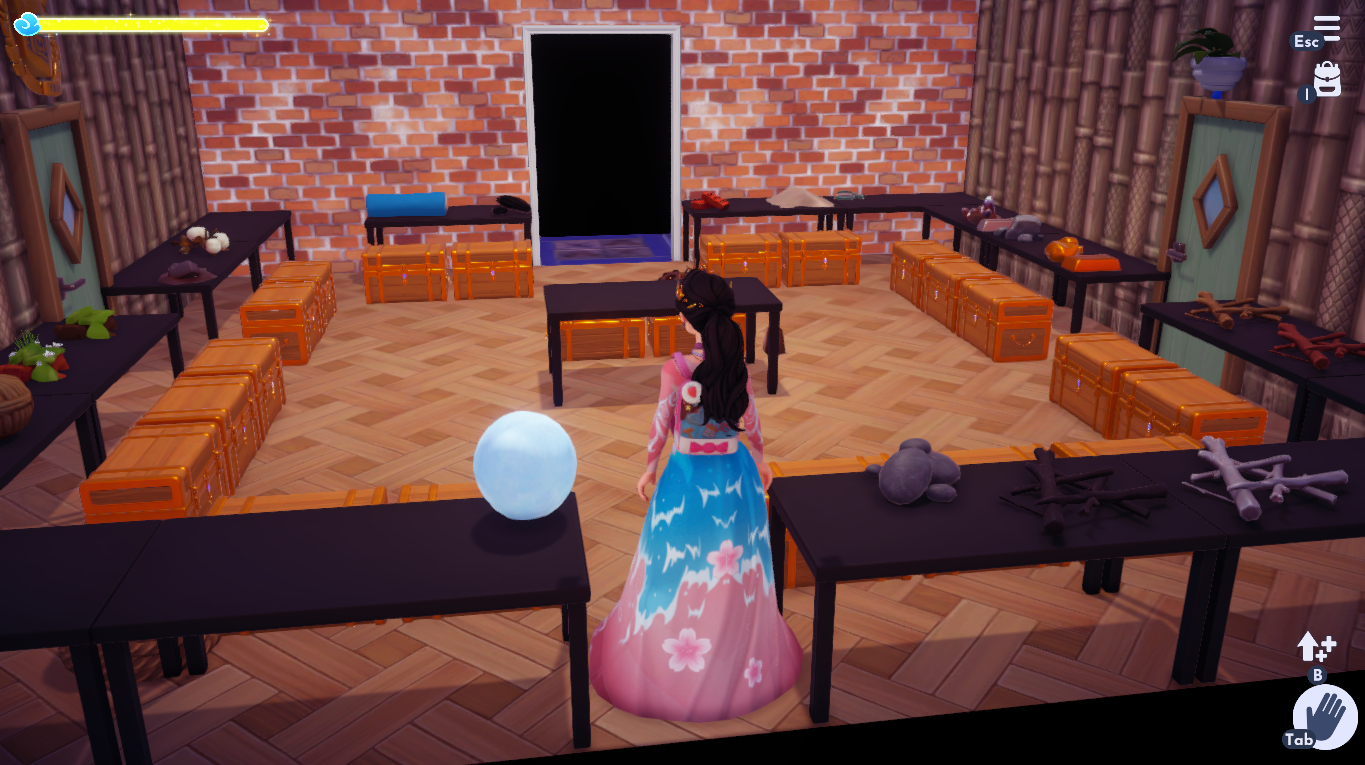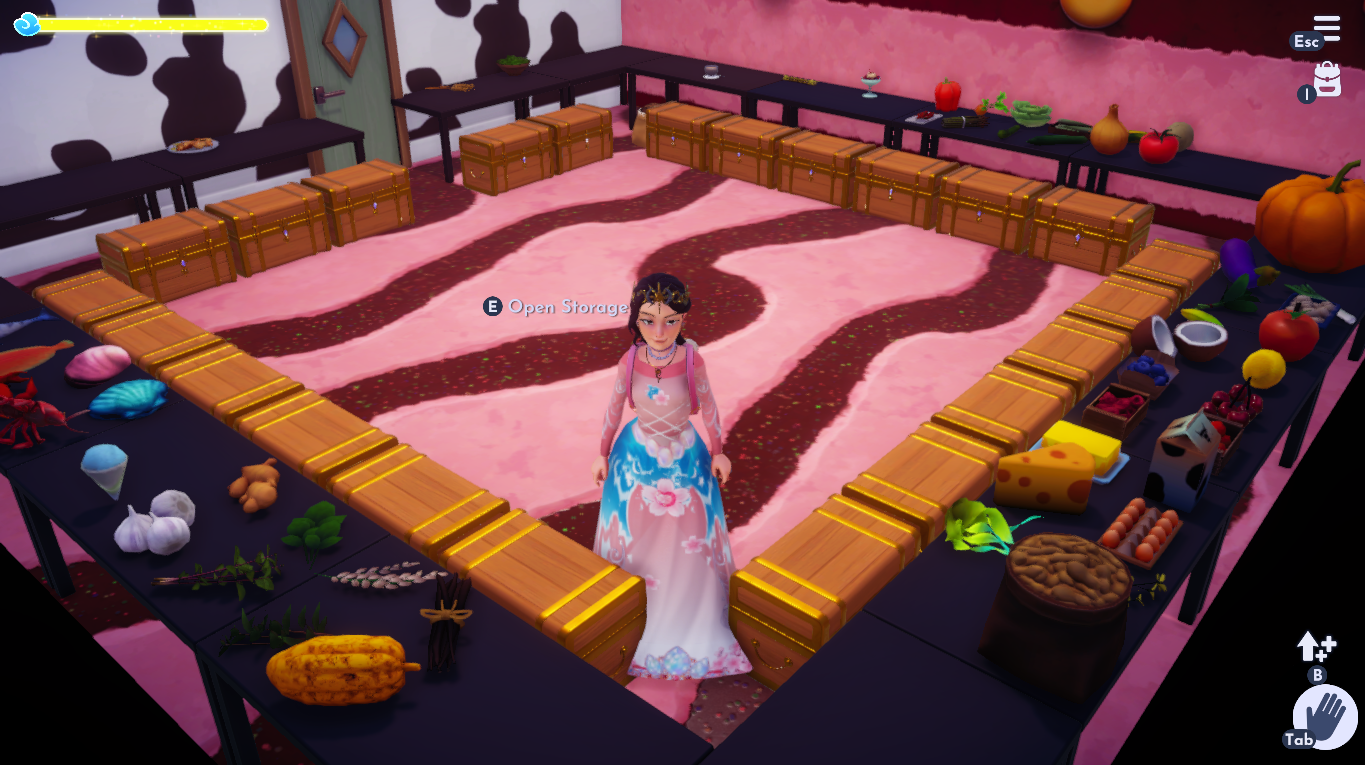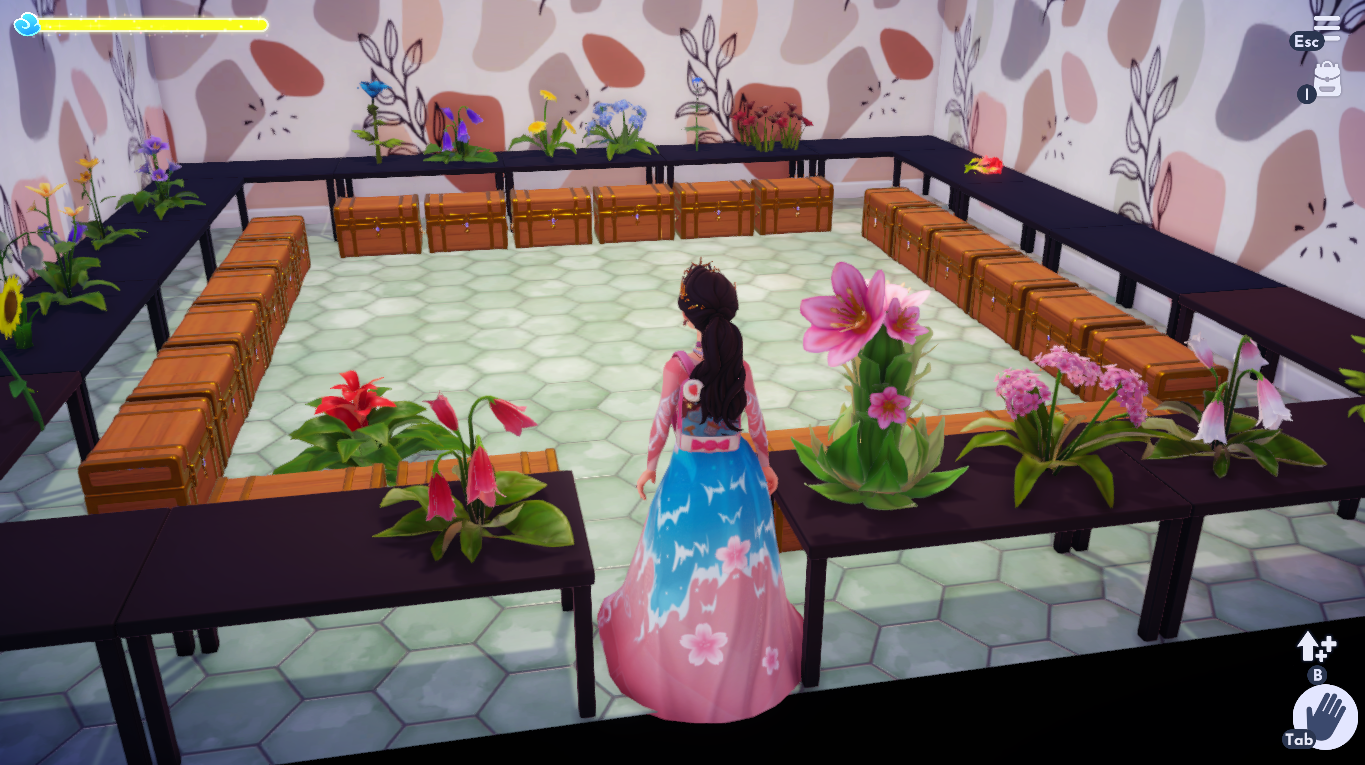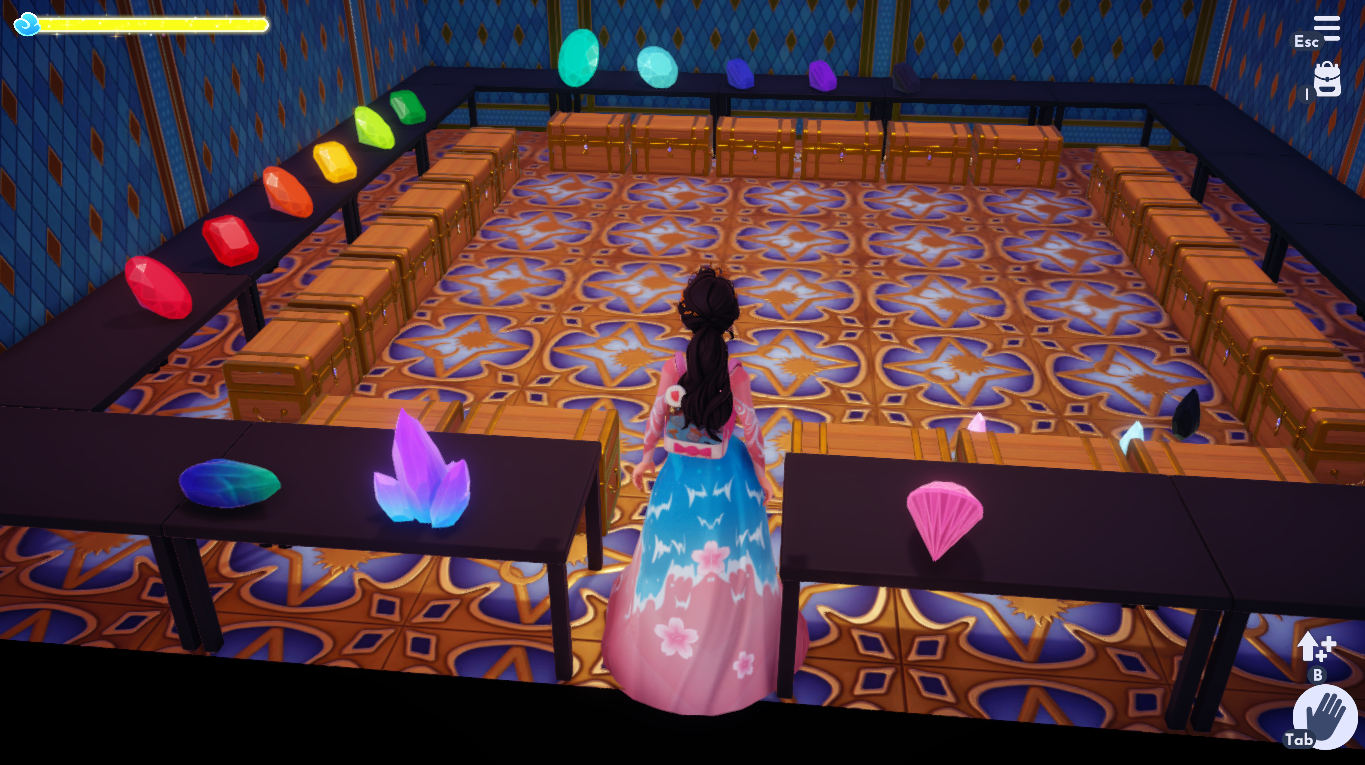 I'm hoping even if I'm feeling demotivated from an Exterior standpoint, maybe I can still work on some of my Interior Design ideas. The main issue there is I don't really want to work on a "theme" until I have all the items unlocked for a series and my luck with Scrooge's shop just… hasn't been great.
Regardless, I did a handful of decorating with some of the new items I've gotten, mostly a few from the Premium Shop that I knew I'd actually use, but also the few I actually unlocked from Scrooge's shop.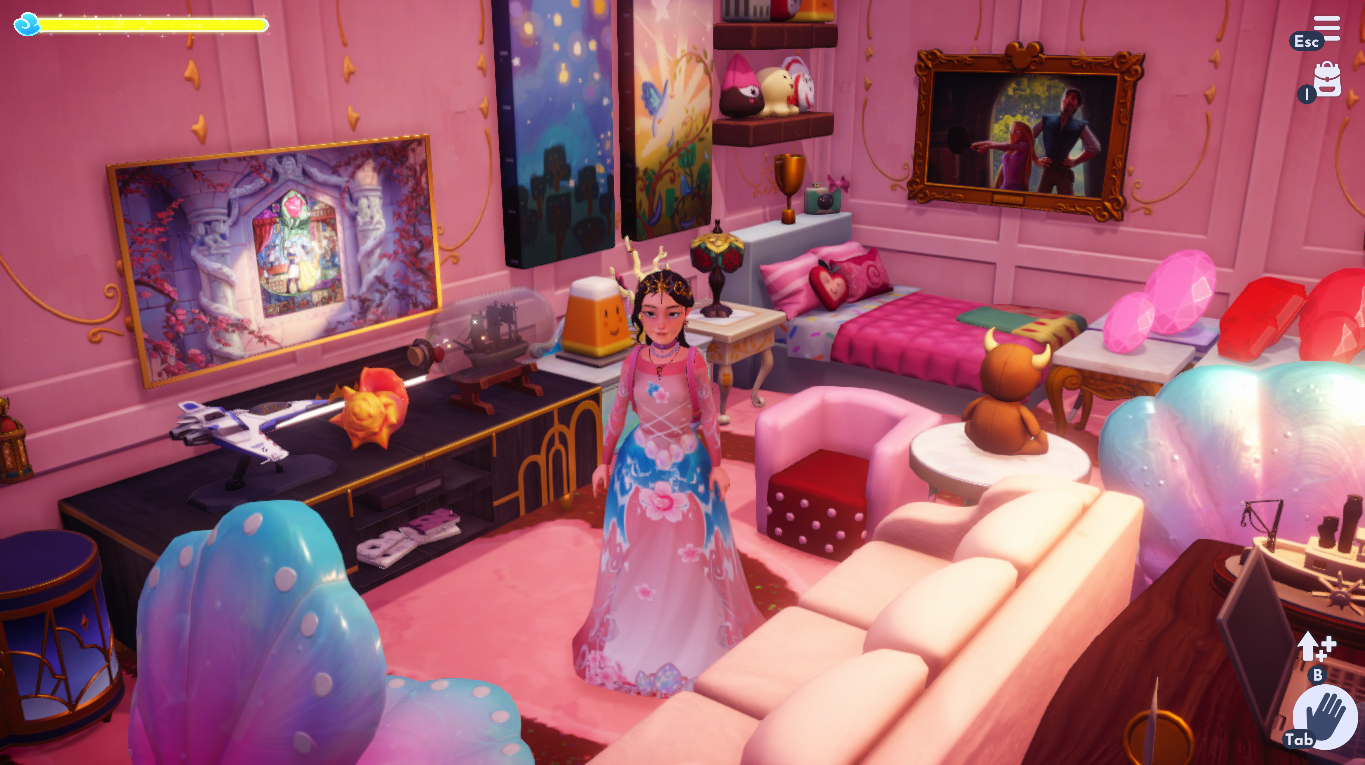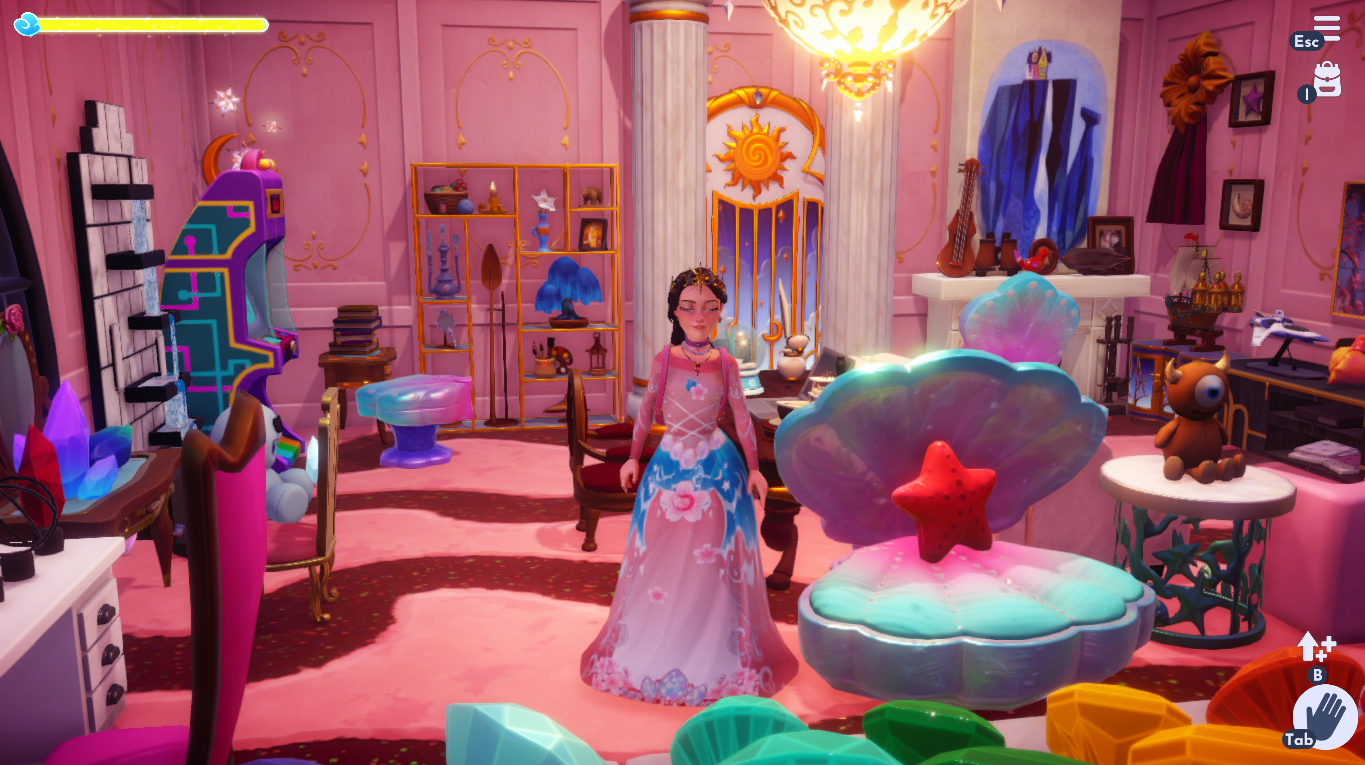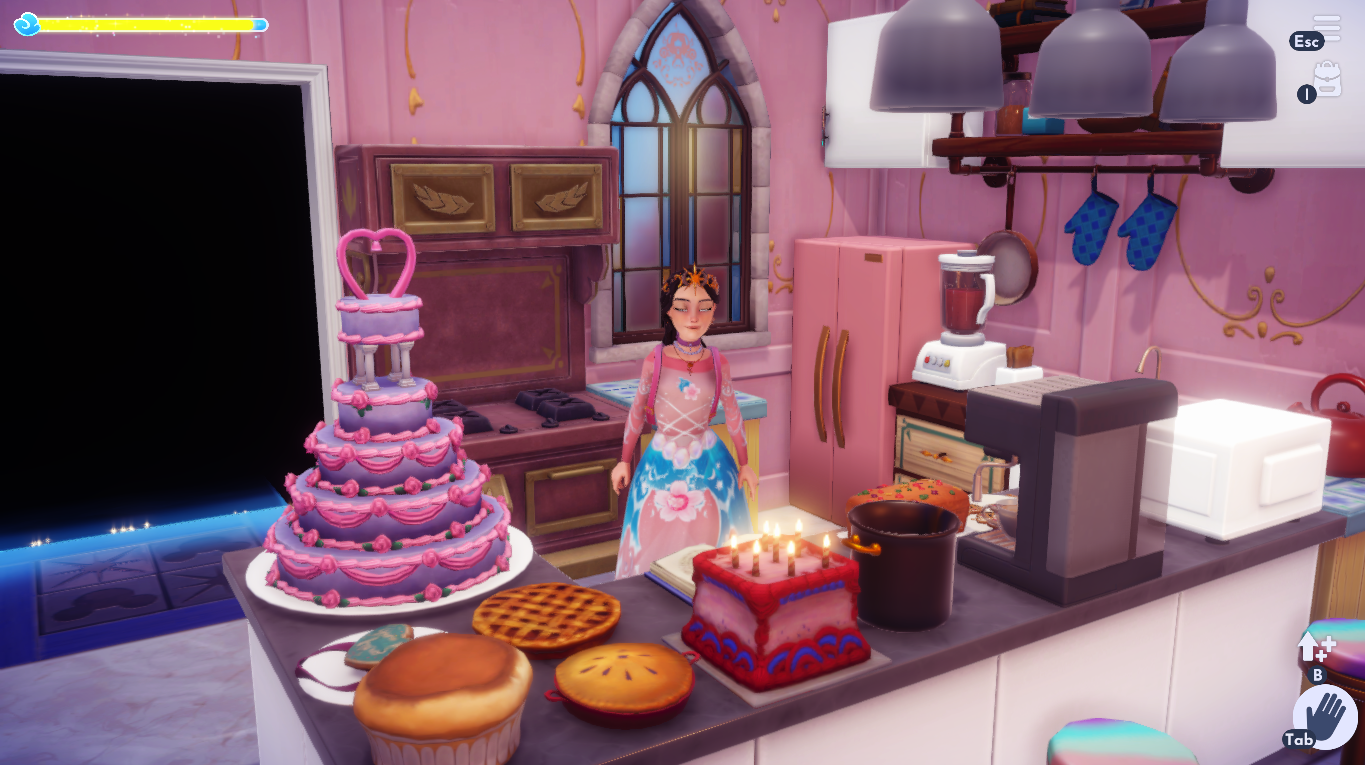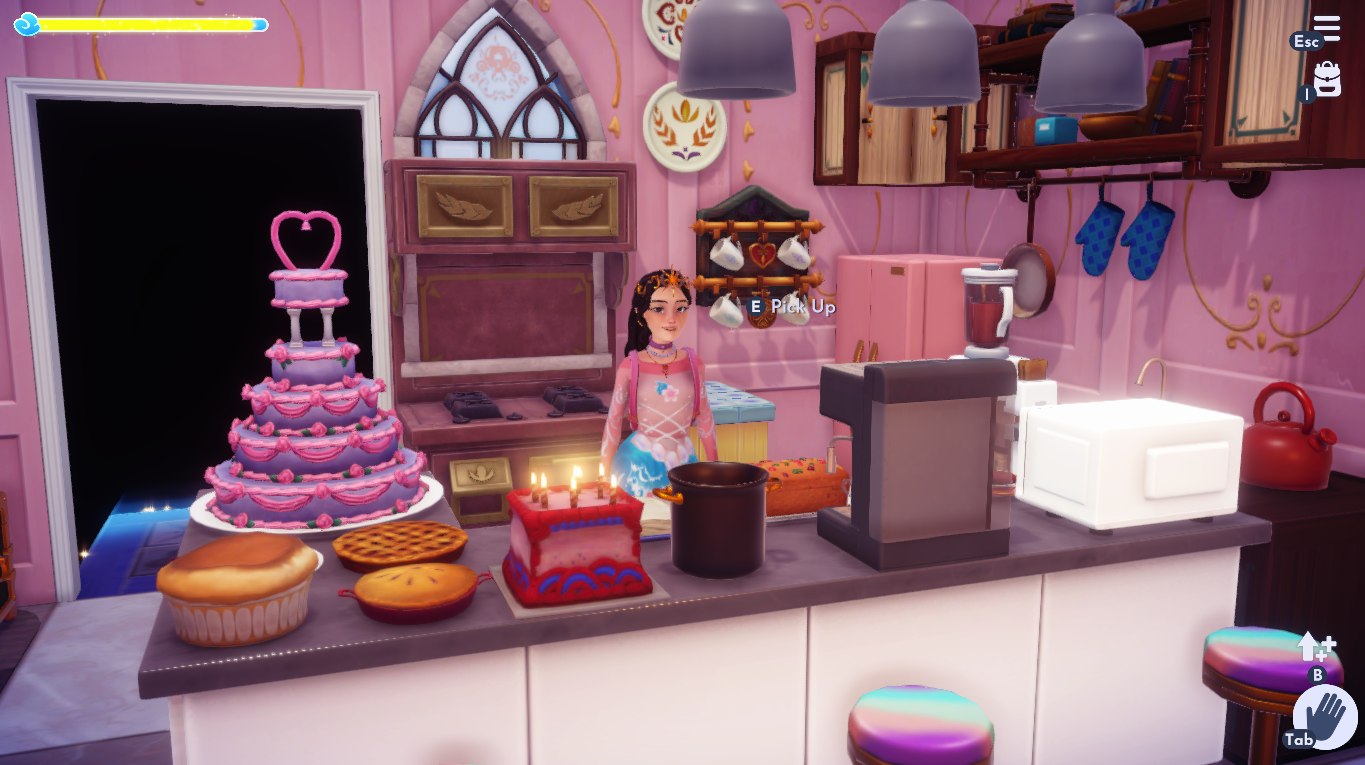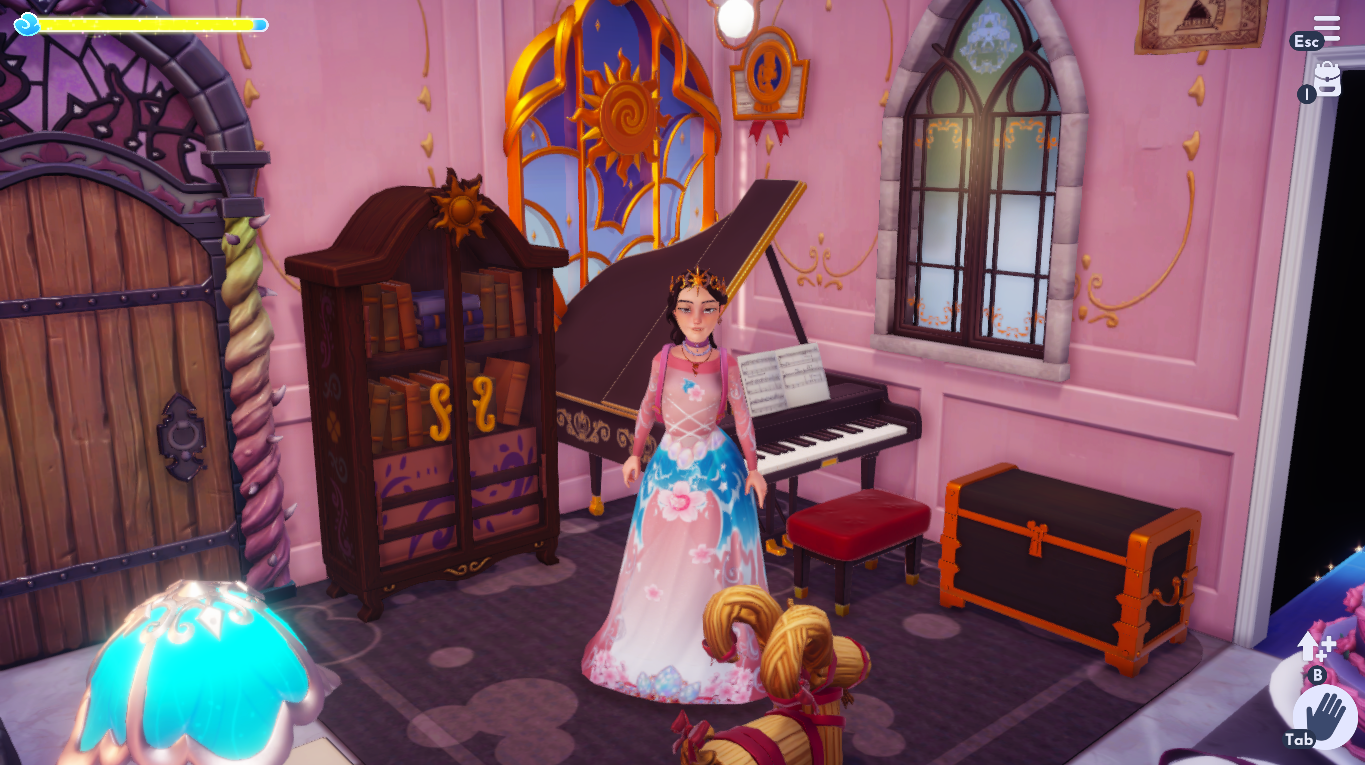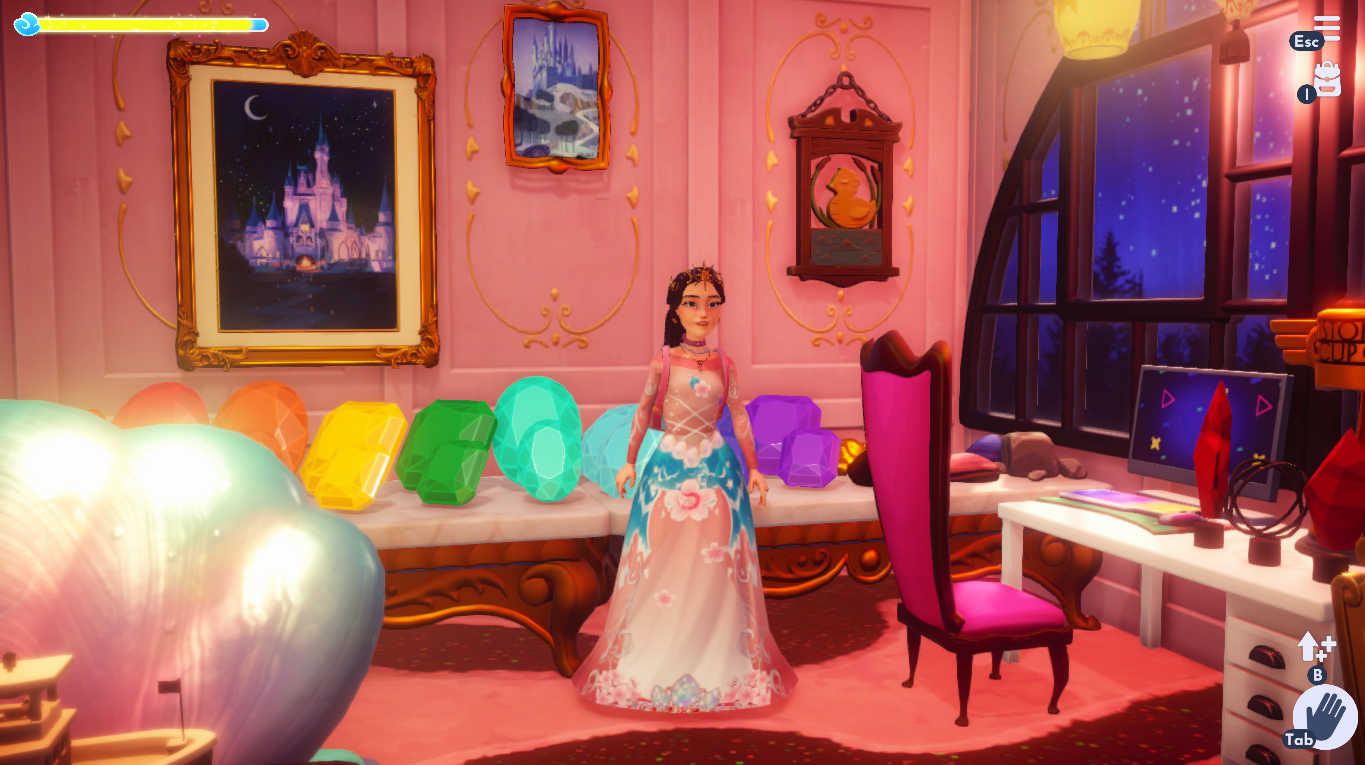 I really wanted to fit the Beauty and the Beast Fountain I FINALLY got somewhere in the house, but the front room is just too big. Maybe if I split up the Kitchen and Living Room it could work, but having the Kitchen there is convenient due to all the cooking in the game. The bathroom could likely be smaller though and maybe merged with the Study Room which is mainly just a mess of furniture I think is neat anyway.
It's just really hard for me to decide what I want to do without really knowing everything available. I'm hoping to eventually have a better idea of how I want everything set up, but hopefully things look nice for now.
I'm also still hoping for additional Quality of Life stuff such as knowing how many of an item you already have when purchasing items from Scrooge (or even just if you already have it) and maybe an increase to 75 or 100 Layers for the Design Tool.
April's teaser still leaves a lot of questions of what to expect beyond the Lion King Realm, but I'm still really excited for it. Really, I would say anything besides the Premium Shop has me pretty excited, but it's hard to really be able to just be excited without everything with the Premium Shop as someone who really loves to collect everything in these types of games.
I'm also really hoping we'll get the next part of the on-going Potato mystery (which does seem likely), though, I wonder just how many updates it will take before the entire mystery can be solved…