This Review is Reposted here for Archiving purposes. Click here for where I originally wrote it.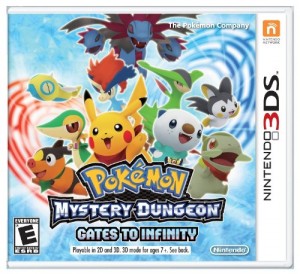 Pokemon Mystery Dungeon is one of my personal favorite spin-off games for Pokemon and thus, I never miss a chance to pick one up. Pokemon Mystery Dungeon: Gates to Infinity happens to be the 3rd (4th if you count the Japan-only WiiWare games–please be aware this review will only be focusing on the handheld games) game in the series and also the first to be on the 3DS.
As usual, the game starts off with a human becoming a Pokemon. But while some stuff remains the same, the game brings a lot of changes and unfortunately, not all of them were for the best.