So, I woke up early and then proceeded to wait for the mail in anticipation for the game to arrive (along with Pokemon Art Academy). It arrived earlier than expected which was nice and then it was immediately time to start playing! I had one important goal in mind: Get all the licenses. That was my first goal and most other things were secondary. If you don't feel like reading, feel free to watch my Fantasy Life journey instead.
Of course, I still had a bit to do before I even picked my life! I have to say, I really enjoyed the character options. There's so many to choose from. I would say my only issue was that the character limit is only six. I ended up just using Jen because I never really liked Jenny and I really wanted to play so I didn't want to spend time thinking of something creative.
Regardless, once I finished making my character, it was time to play!: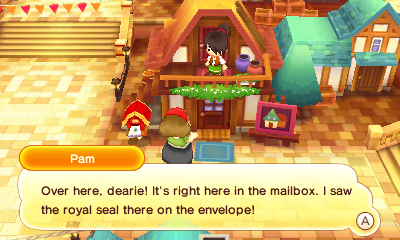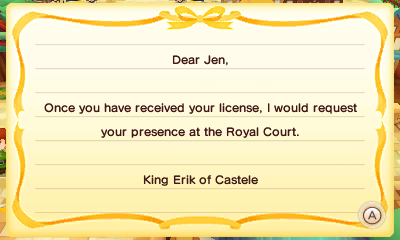 And that letter would lead us to our destiny of licenses.
Also, this game is full of fountains and waterfalls which is always awesome: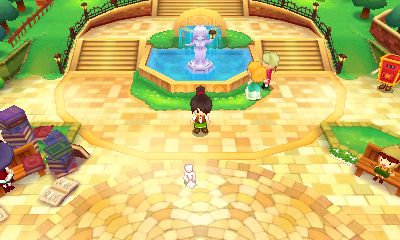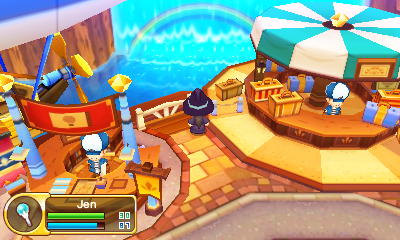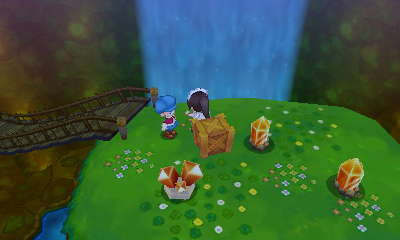 After sightseeing and talking to as many people as I could, I headed to the guild office and finally picked my first Life–Wizard!: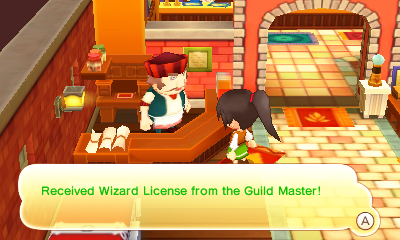 It was then off to see the King. With some help from a Butterfly (who is also named Butterfly in the North American version…) who I happened to save earlier, we convinced the guards to let us in: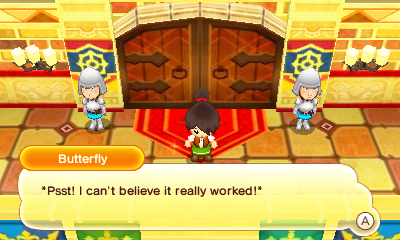 I REALLY hope the King's body thing is explained at some point: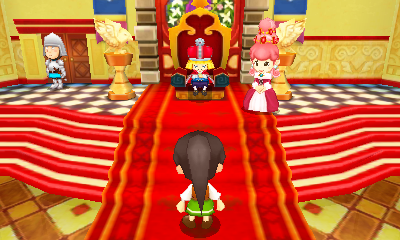 Like I originally thought it was like a Soredemo Sekai wa Utsukushii thing, but the lady next to him is his wife and he has a daughter who's at least the same age as the character. Moving on, I love his wife's dress and I really hope we can get that outfit.
I also found the house I want to get in the main town: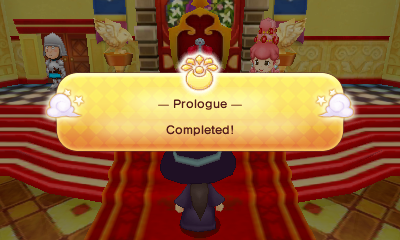 Unfortunately, it's apparently not available until after you beat the story

Getting back to my Wizardingness, I had my first big job to do–help defeat a Spooky. So, I headed to the Chapel to wait: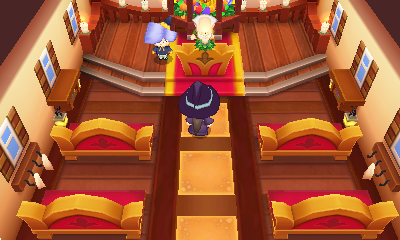 I have to say, the Wizard quest felt the longest to me. Everything else felt much shorter.
And the Spooky was honestly kind of cute: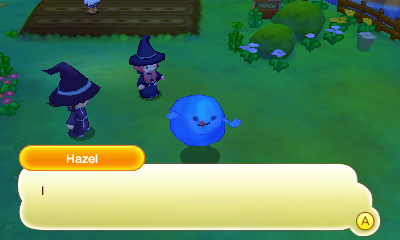 I also managed to unlock my very first Bliss Bonus: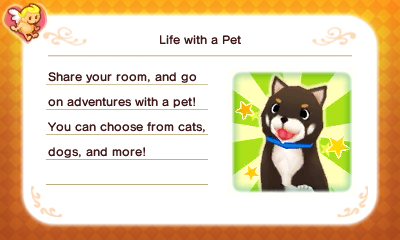 I'll admit, I haven't been very smart with my Bliss Bonuses. I have yet to upgrade my story/inventory at all and I REALLY need to do that. I'm not sure which I will do first, but I know I need to upgrade them…
I then decided to spend some time entering Passwords (WARNING: Contains spoilers for certain story elements):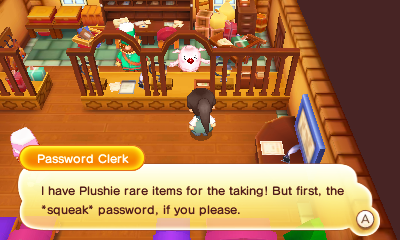 I had been hoping to wear a cute outfit, but it requires level 20 and thus, it was all for naught. I did get some cute furniture items though: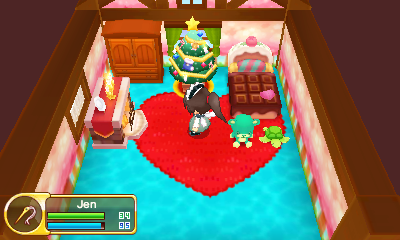 Plus a lot of money from items I sold that I didn't care for.
After that, I decided to work on Butterfly's Bliss quests a bit because I really wanted more Bliss Bonuses. The General Store is adorable: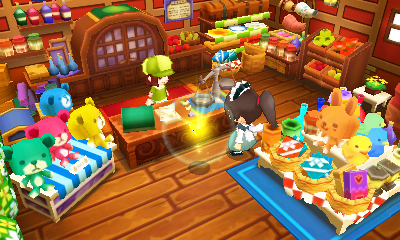 And really should sell more teddy bears. The clerk also gave us this adorable potion: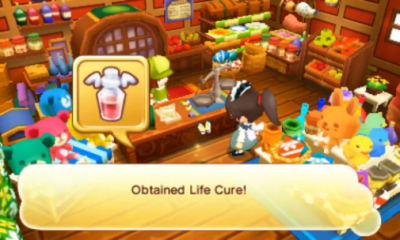 And I got my first pet–Cherri the Pink Bird: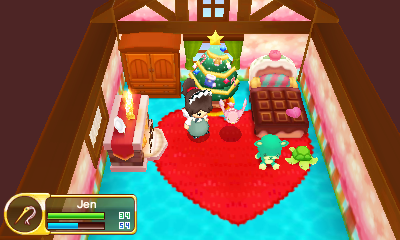 With that done and my Wizard license set, I started my next license quest–Tailoring: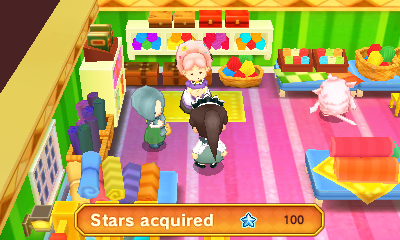 It went really quickly and I had a lot of fun with it.
Plus more Bliss Bonus: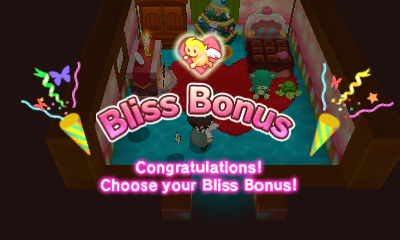 I also rented a horse for fun–sadly, it'll be a while before I can own one: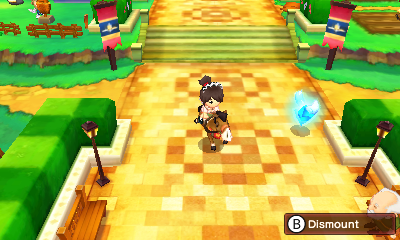 Spoiler: I'm going to get a White one and name her Snowball (and if that is too long, I will name her Snowy and be sad)
Then, it was time for the life of an Alchemist!: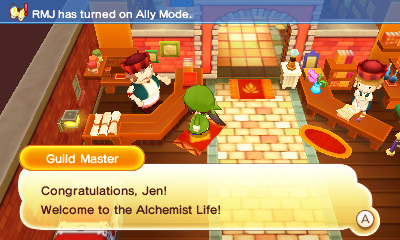 …with a teacher who was a bit too explosive happy: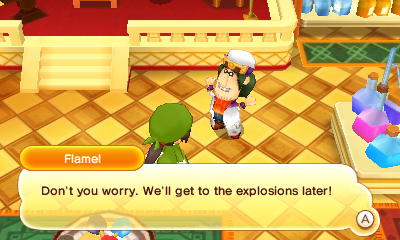 Thankfully, it was another quick go.
With that done, it was time for my first gathering class–Mining!: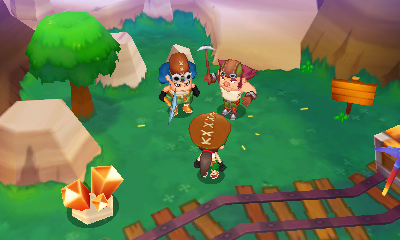 Or what I'd like to call, the journey of being taunted by people with better ponytails than I: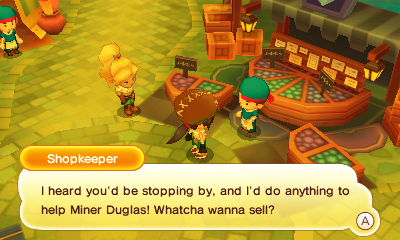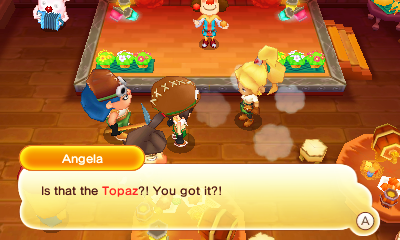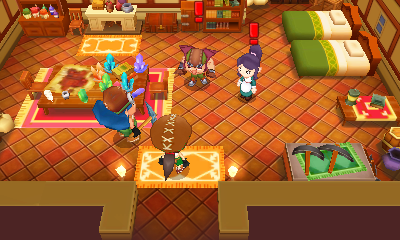 While I unlocked other hairstyles and bought the DLC, it seems Angela's and Ruby's are not part of the selection. I don't know if you can further unlock more hairstyles, but I'm kind of down a bit it. Angela's bangs are much better than the hair I have now (which you'll see later) and I really like Ruby's longer ponytail/bangs even if it isn't as wavy overall.
After the Taunting Ponytail Adventure Mining License Journey, it was time for life as an Angler: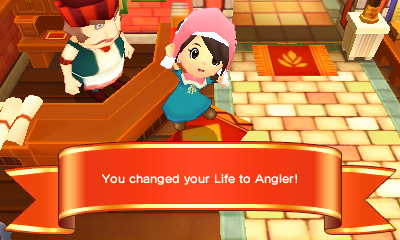 Ignoring the fish hat, this outfit is kind of adorable. Just look at her–all wishful and fishy: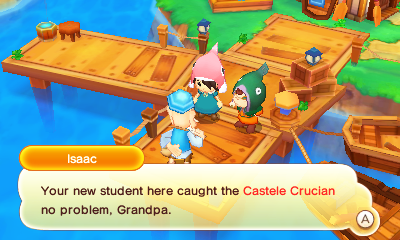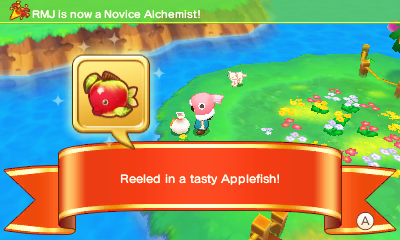 I actually enjoyed fishing a lot. I would say the only issue is some fish can take forever, but I'm guessing as you get better rods/skills, that will probably no longer be an issue.
It was then off to be a Woodcutter which gave me a cute robe: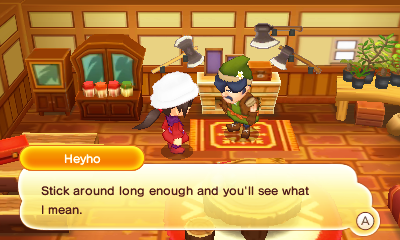 I even got to meet another Spirit (You meet 4 as a Wizard):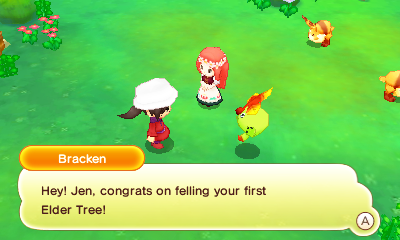 And I put together my first outfit: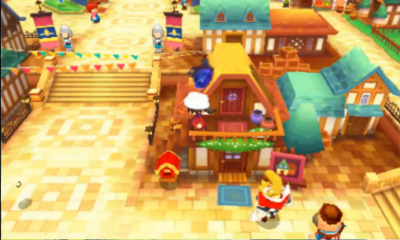 I also managed to get my very first bounty boxes!: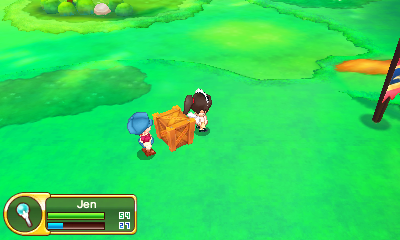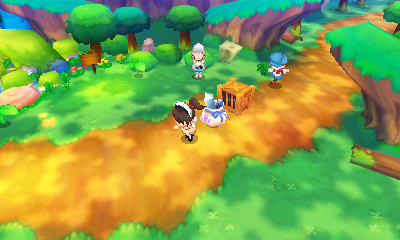 And had our first boss-story fight: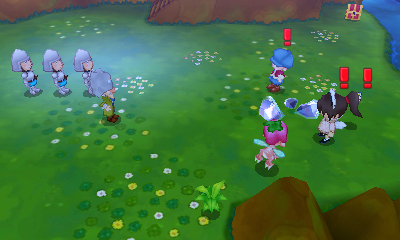 We saved the cute Pink Dragon <3
And I finally got new hair: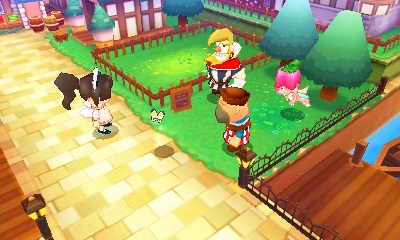 Though, the bangs bug me a bit: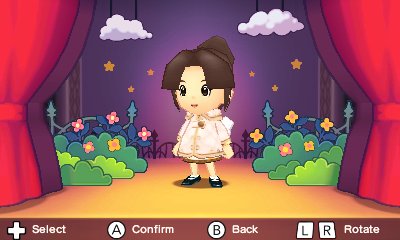 I then decided to revamp my room a bit: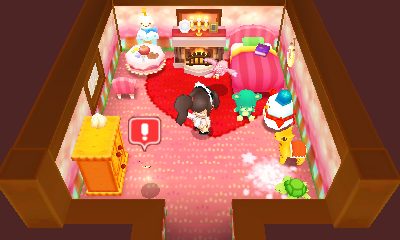 And continued my license journey by starting my Life as a Cook: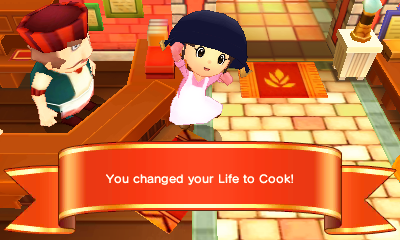 The Cook story was pretty cute honestly.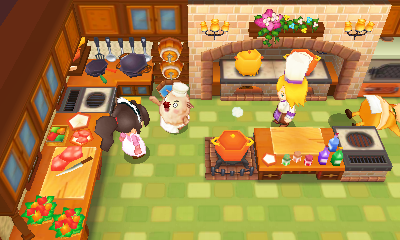 It also went really fast.
After that, it was officially time for the Lives I personally don't care much about. Thankfully, none of them took long, but I really don't have much to say about them so just enjoy some pictures: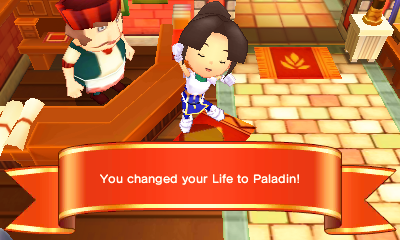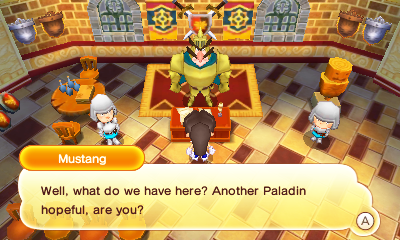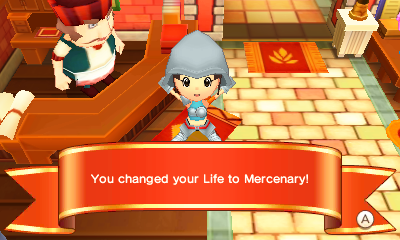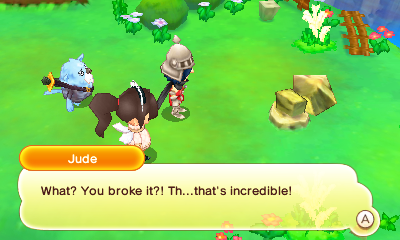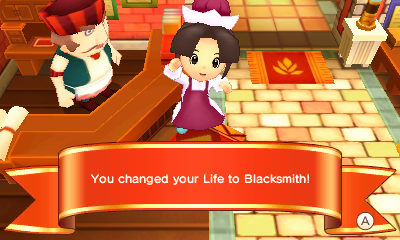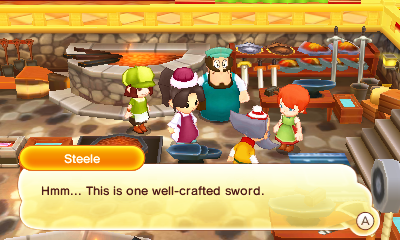 The Hunter did have that moment where a dog joined your party though so that was pretty awesome. Lucky was very helpful. Blacksmith was also okay–just it mostly goes with the classes I don't care for.
With that, I earned all 12 licenses and also officially started Chapter 2 of the story. Where that will lead we will find out later today (since now it's past 2AM because I've been writing this for quite a while after I finished playing).
I also still have various other quests left:
A Shady Request – 5 Sleep Powder
The Bug Boy 1 – Royal Grasshopper
Drive Away the Bandits – 10 Bandits
Bronze Gaites – 1 Good-Quality Bronze Shield
Apples for Pom – 10 Castele Apples
Beret Nice – Good Quality Highland Beret
Huntin' Wadishys – 10 Radishys
Plushy Iron Hammer – Good-Quality Iron Hammer
Eeels for Dinner – 3 Plains Eels
Gimme More Milk – 3 Extra Creamy Milk
Rice, Please – 15 Port Rice
More Chickie Treats – 5 Mountain Mushrooms
Castellian Veggies, Please – Superior Boiled Veggies
Gimme Mutton – Superior Roast Mutton
Honey for Pancake Paul 2 – 4 Plateau Honey
So hopefully I will have time to work on many of them later!